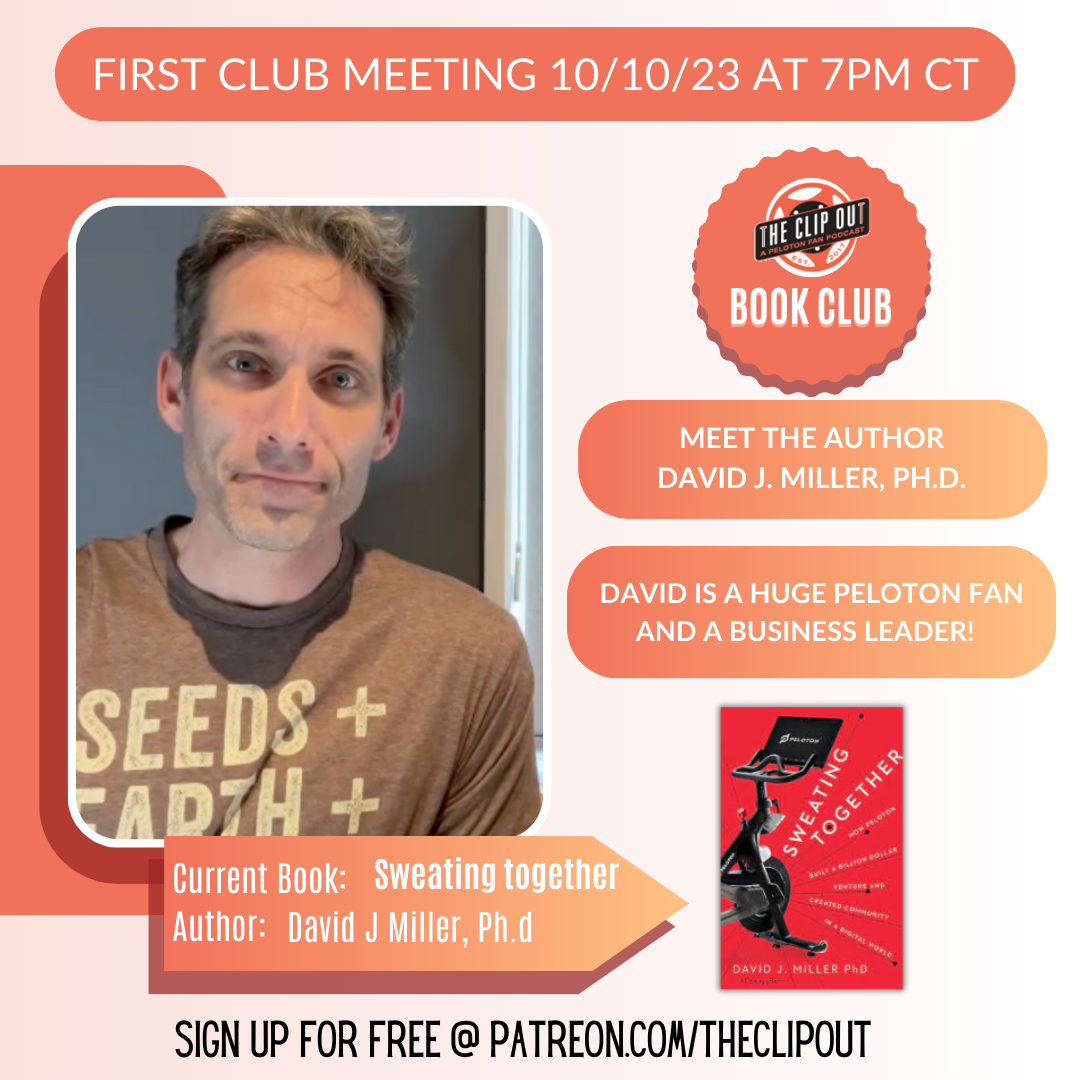 Meet The Author – The Clip Out Book Club Kicks off with David J. Miller, Ph.D
Are you ready?  Just one more week until The Clip Out Book Club meets!  Our first meeting is on October 10th at 7 pm. (c.t.).   And as if spending some time with Crystal and Tom wasn't enough, David J. Miller, PhD, the author of our first book, "Sweating Together:  How Peloton Built a Billion Dollar Venture and Created Community in a Digital World" will also be with us to answer our questions and give us his thoughts on all things Peloton and why it is so unique among companies for creating relationships between its members.  (So many amazing people in one virtual room – including you!)                           
David is a professor, the founder of an advisory services firm, and a researcher and writer, focusing on innovation, entrepreneurship, creativity, well-being, business models, and impact.  When his wife convinced him to try her Peloton bike in 2016 he begrudgingly agreed – and soon became a Peloton enthusiast!  He has ridden multiple times in studio (#Chicagoborn),  and his family, including his kids,  now regularly take all types of classes on the Peloton platform.  David says that he looks at Peloton as being a bright spot in contrast to all the "muck" we find on social media today.  He loves watching the Peloton community enjoy the experience,  pursue fitness, and share their lives with each other.
David was one of the original home riders, and he and his wife were early members of some of the more active Peloton groups – David credits these groups for helping to catapult Peloton to the massive company it is today and points out that he himself has met many good friends through Peloton groups.  His family excels at fitting in regular Peloton workouts despite their busy careers and sports commitments. 
David's book is a great blend of statistics, business insights, and a trip down memory lane as he follows Peloton from his inception until the present.  
Join David and the Clip Out Patreon community and come prepared to ask David questions and give him your own insights – David assures us that he's always gathering more information about the Peloton community!    It's not too late to read the book and join us on October 10th  – the Book Club is open to all levels of Patreon memberships!  Just click "join the community" to get all the updates for the book club.  The Patreon platform is where you will find discussions and details on how to access the book club.
If you have not purchased the book, you can do so here.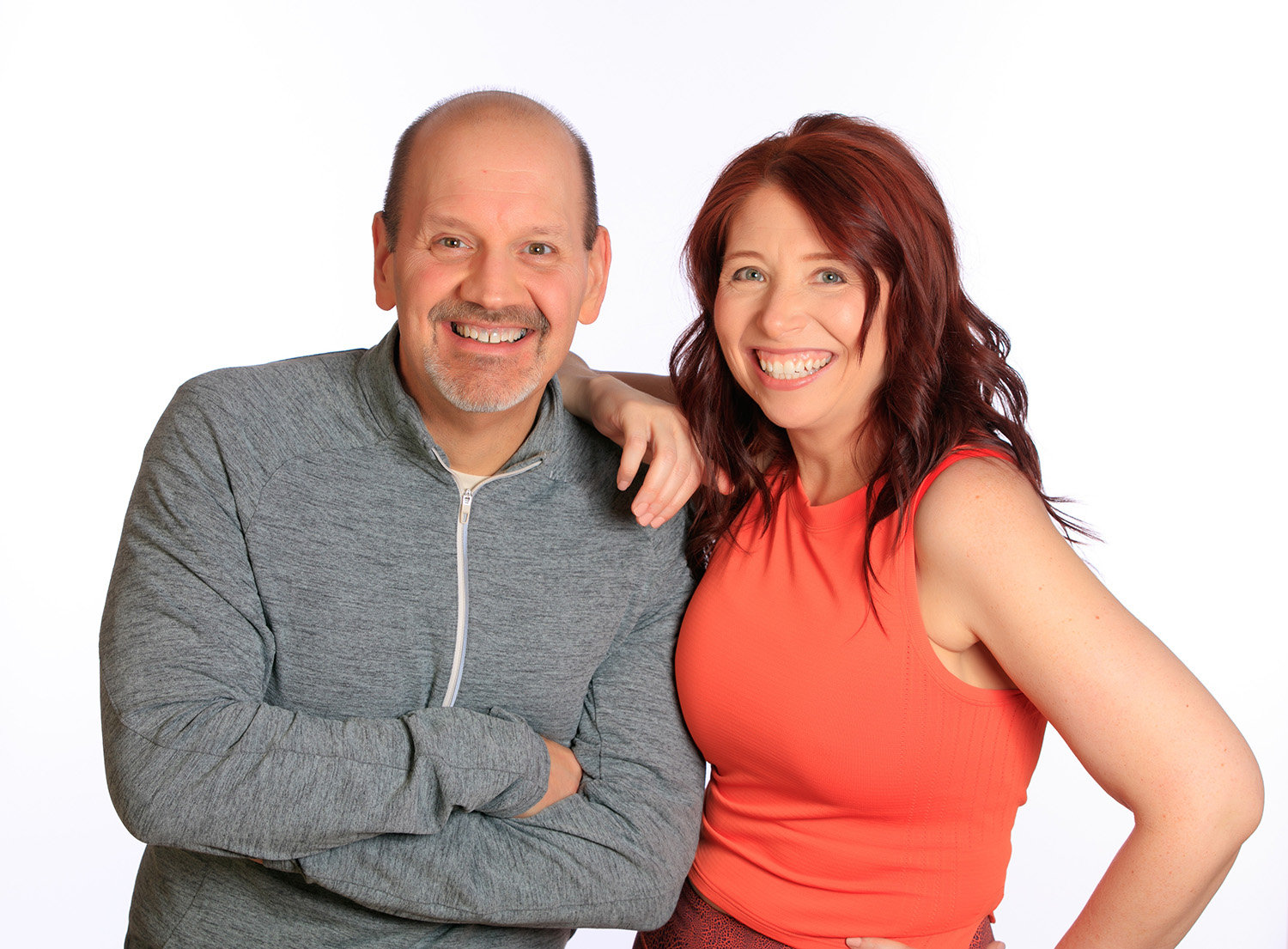 Subscribe
Keep up with all the Peloton news!