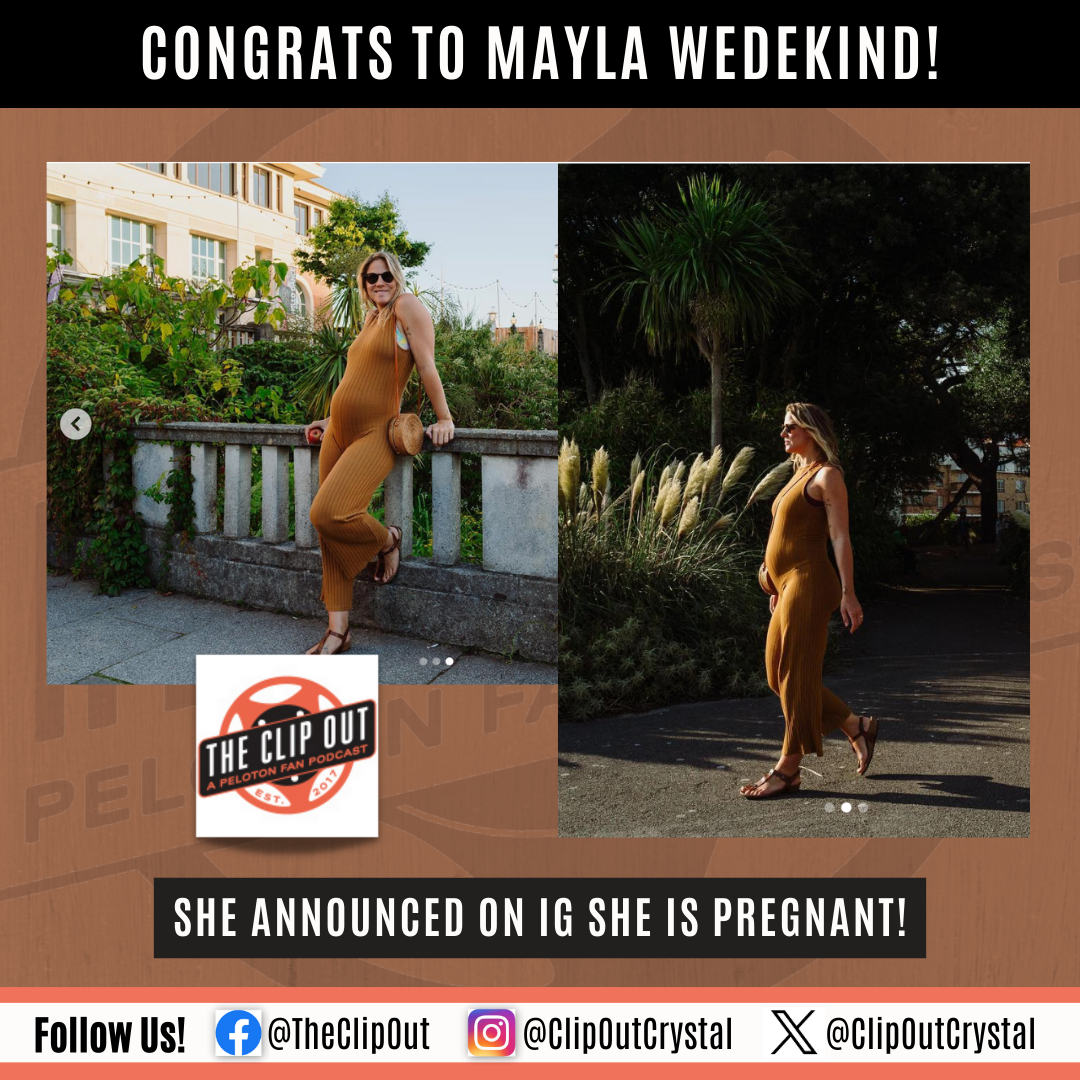 Mayla Wedekind Expecting First Baby
Baby news alert! Peloton German instructor Mayla Wedekind has announced her pregnancy! Mayla, who recently celebrated 4 years with her husband Henning von Jagow, shared the news with her followers and the Peloton community via a sundrenched photo carousel on her Instagram account.
Mayla, a Bike and Tread instructor, uses her personal experiences and passions to make her classes a unique and invigorating experience for all who join her. Her time spent as a surf, fitness, and yoga instructor in Bali has given her a wealth of knowledge and a deep understanding of what it means to find strength and comfort in your own skin. This experience translates to her Peloton classes, as she helps people find the inner peace, confidence, and strength that we all have within us.
We can't wait to see how Mayla's pregnancy journey and new arrival will bring even more excitement and energy to her already amazing classes. Congratulations, Mayla and Henning, from The Clip Out! 
Check out her pregnancy announcement below:
View this post on Instagram