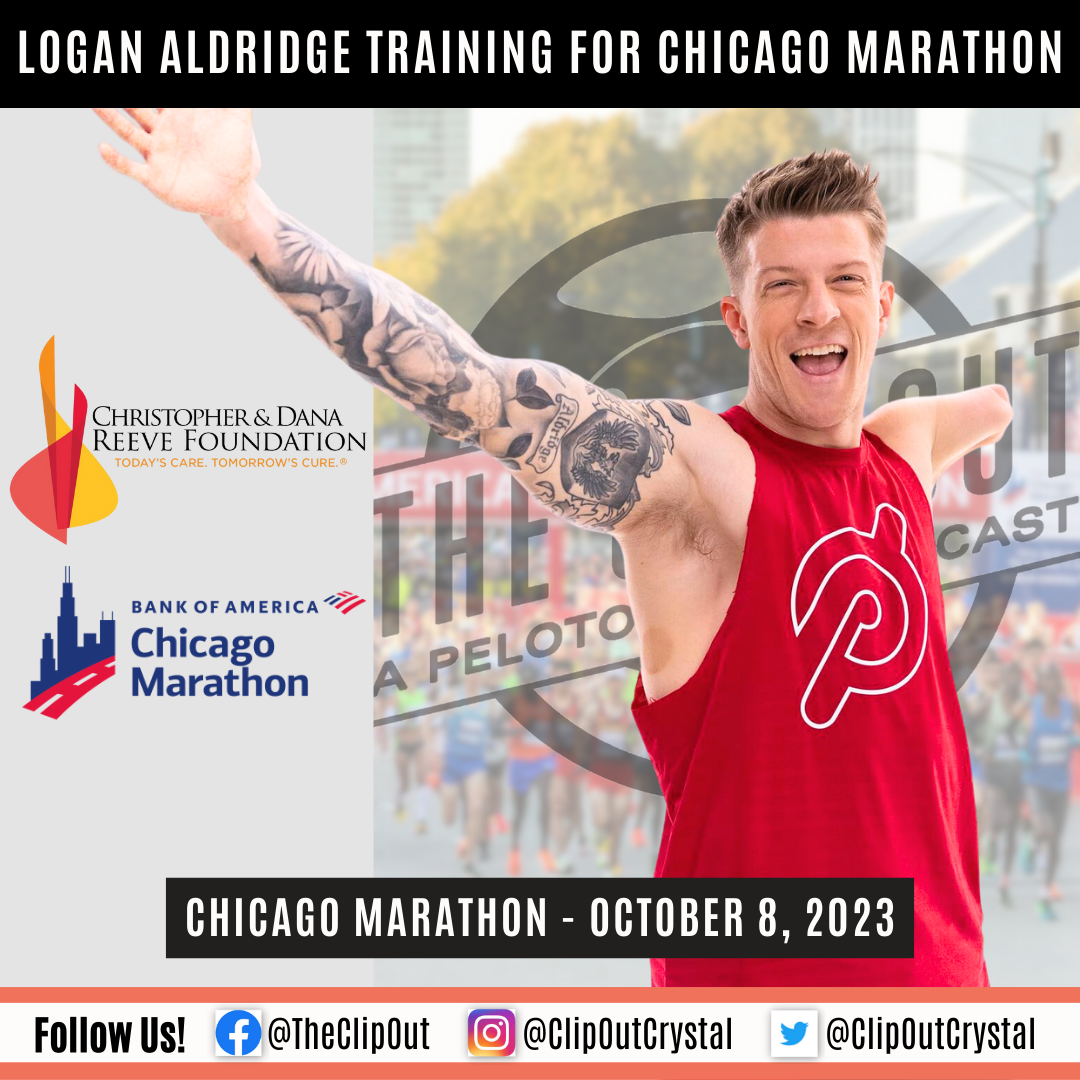 Logan Aldridge Training for Chicago Marathon
Is there anything at all Logan Aldridge cannot do?  As Peloton's first adaptive instructor, Logan has awed us with his physical and mental strength, seemingly able to conquer anything he sets his mind to.  Now Logan is adding to his list of things to conquer – the Chicago Marathon, which takes place on October 8, 2023. 
Logan announced that he hopes to complete the marathon in less than 3 hours and 30 minutes and that he will use the marathon as a platform to raise funds for the Christopher and Dana Reeve Foundation, an organization that supports research relating to spinal cord injuries and strives to improve the quality of life for individuals and families affected by paralysis.  Logan hopes to raise at least $3,000 to help those who "don't have the choice to run" (come on, Peloton community – I bet we can help him raise even more than that!)
Logan started his career with Peloton as their very first adaptive training consultant in 2021 and became an instructor in 2022.  His upbeat classes and his instruction in Peloton's adaptive training with Logan classes keep us all inspired!  You can follow his training progress on his Instagram page as well as viewing his Instagram Story where he made this very special announcement.
See something in the Peloton Universe that you think we should know? Visit theclipout.com and click on Submit a Tip!
Tune in to The Clip Out every Friday to hear Tom and Crystal's take on this and other hot Pelotopics. We're available on Apple Podcasts, Spotify, Google Podcasts, iHeart, TuneIn. Be sure and follow us so you never miss an episode. You can also find the show online on Facebook.com/TheClipOut. While you're there, like the page and join the group. Lastly, find us on our YouTube channel, YouTube.com/TheClipOut, where you can watch all of our shows.