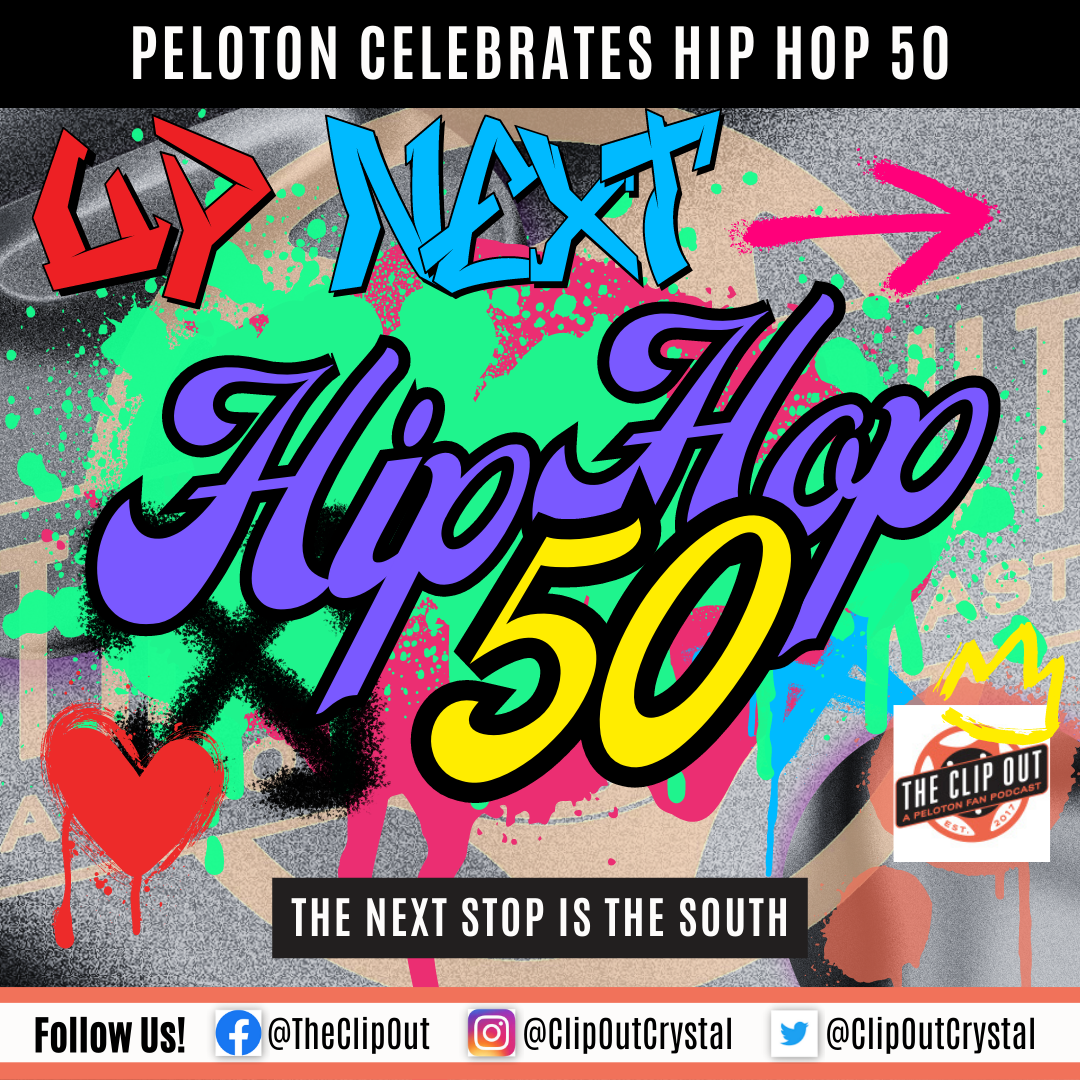 Hip Hop 50: The South
Ladies and gentlemen, hold onto your hats and get ready to groove to the beat as Peloton's Hip Hop 50 tour makes its way to the deep South! After celebrating the birthplace of Hip Hop in New York City, and taking a detour to explore the California sound, it's time to discover the unique flavor of the Southern region.
On August 14th, Peloton will be introducing its Southside classes to the Hip Hop 50 collection, featuring classics that showcase the soulful, down-home beats of the South. Get ready to explore the sounds and rhythms that have influenced generations of renowned artists such as Outkast, Lil Wayne, UGK, and Scarface.
Whether you are a die-hard fan of Dirty South sounds or a newbie looking to broaden your musical horizons, Peloton's Hip Hop 50 tour is your ticket to experiencing Hip Hop like never before. These virtual classes are designed to take you on a journey that traces the roots of this revolutionary music genre, from the streets of the Bronx to the far corners of the globe.
The South is where the gritty, raw, and unapologetic sound of Hip Hop blends with soulful melodies, gospel, blues, and funk, producing a unique fusion that is impossible to resist. Led by Peloton's skilled instructors, you will learn the fundamentals of Hip Hop's melodic flow through routines that showcase the signature style and moves of Southern artists.
From Miami to Atlanta to Houston, this virtual tour will highlight the diverse musical landscape of the Southern region as you dance to classics such as "Geto Boys – Mind Playing Tricks On Me," "Outkast – B.O.B.," or "Three 6 Mafia – Tear Da Club Up."
So, whether you're a seasoned beats connoisseur or just beginning to explore the wide world of Hip Hop, hop on board with Peloton's Hip Hop 50 tour as we roll into the South. With their top-notch equipment and expert instructors, you're guaranteed to have a blast! Don't miss out on this opportunity to stretch your legs, fire up your passion, and groove to the hottest beats of the South. Let's get it!