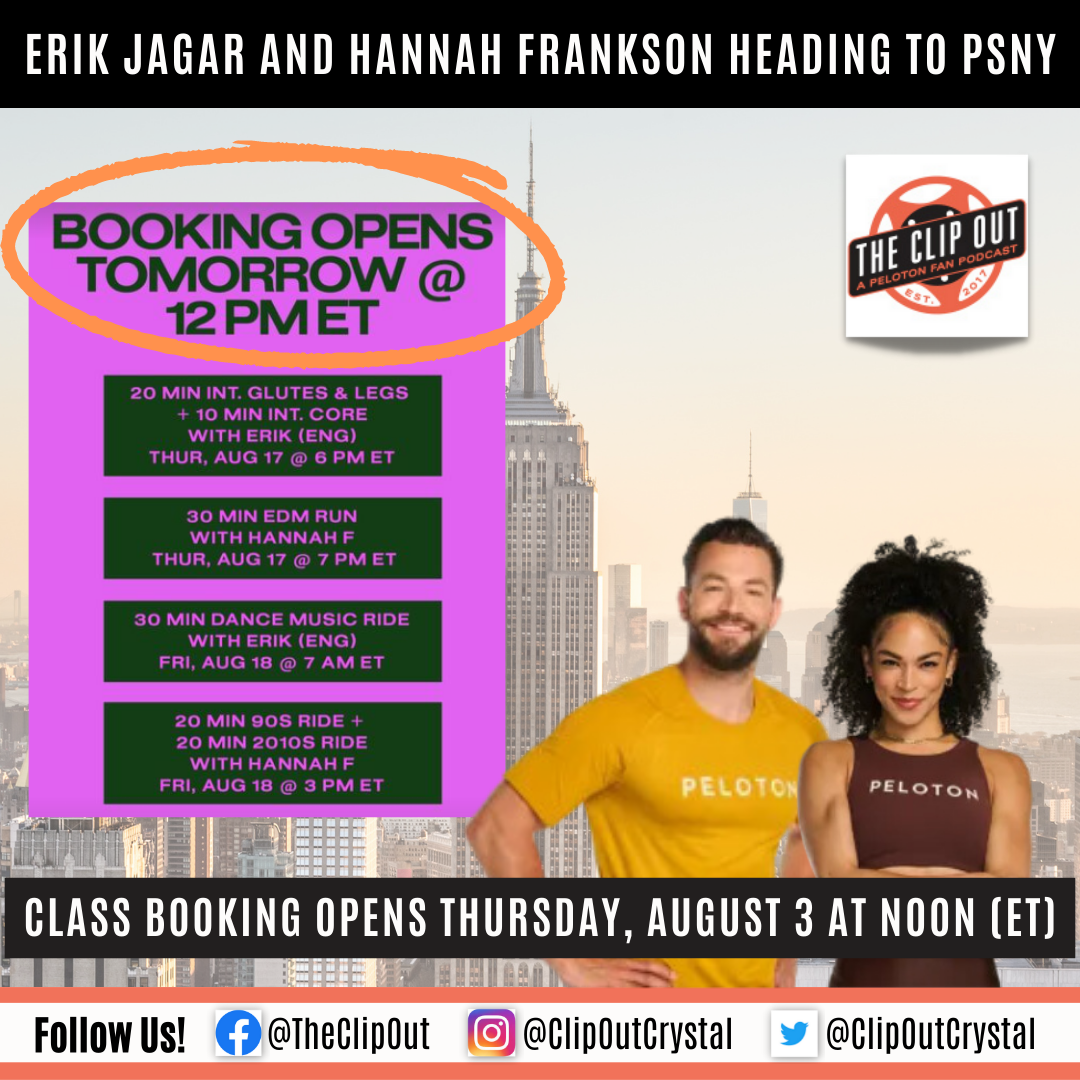 Hannah F And Erik Teaching Classes in the U.S. – Book Tomorrow!
Exciting news for the NYC Peloton members! The London-based instructors Hannah F and Erik are making their way across the pond to the NYC Peloton studios with their energetic presence.
While the London studio undergoes renovations from 8/7 to 9/22, Hannah F and Erik are taking the opportunity to bring their classes to Peloton fans in the US. And the best part? You can book these classes starting tomorrow, Thursday 8/2 at noon ET.
Beloved by Peloton riders in the UK, Erik Jaeger is known for his challenging workout routines that leave everyone feeling accomplished and energized. He will be leading an intermediate glutes and legs class, paired with a 10-minute core workout on 8/17 at 6pm ET. Though he typically teaches in German, he will be teaching in English so participants will be able to follow along and get the most out of their workout.
Meanwhile, Hannah Frankson brings her infectious energy to her classes, inspiring and motivating riders to push themselves further than they ever thought possible. Her class, a 20-minute EDM run on 8/17 at 7pm ET, promises to be an unforgettable experience.
But that's not all. Erik will also be leading a 30-minute Dance Music Ride on 8/18 at 7am ET (also in English), and Hannah will be teaching a double ride – a 20-minute 90s ride followed by a 20-minute 2010s ride – at 3pm ET that same day.
With so many opportunities to sweat, burn calories, and have fun, Peloton members in the US would be remiss to pass up this chance to experience the magic of Erik Jaeger and Hannah Frankson's classes. So don't forget to log on early – the queue opens BEFORE noon ET tomorrow – and book your spot before it's too late. Let's welcome these amazing instructors to NYC with open (and sweaty) arms!