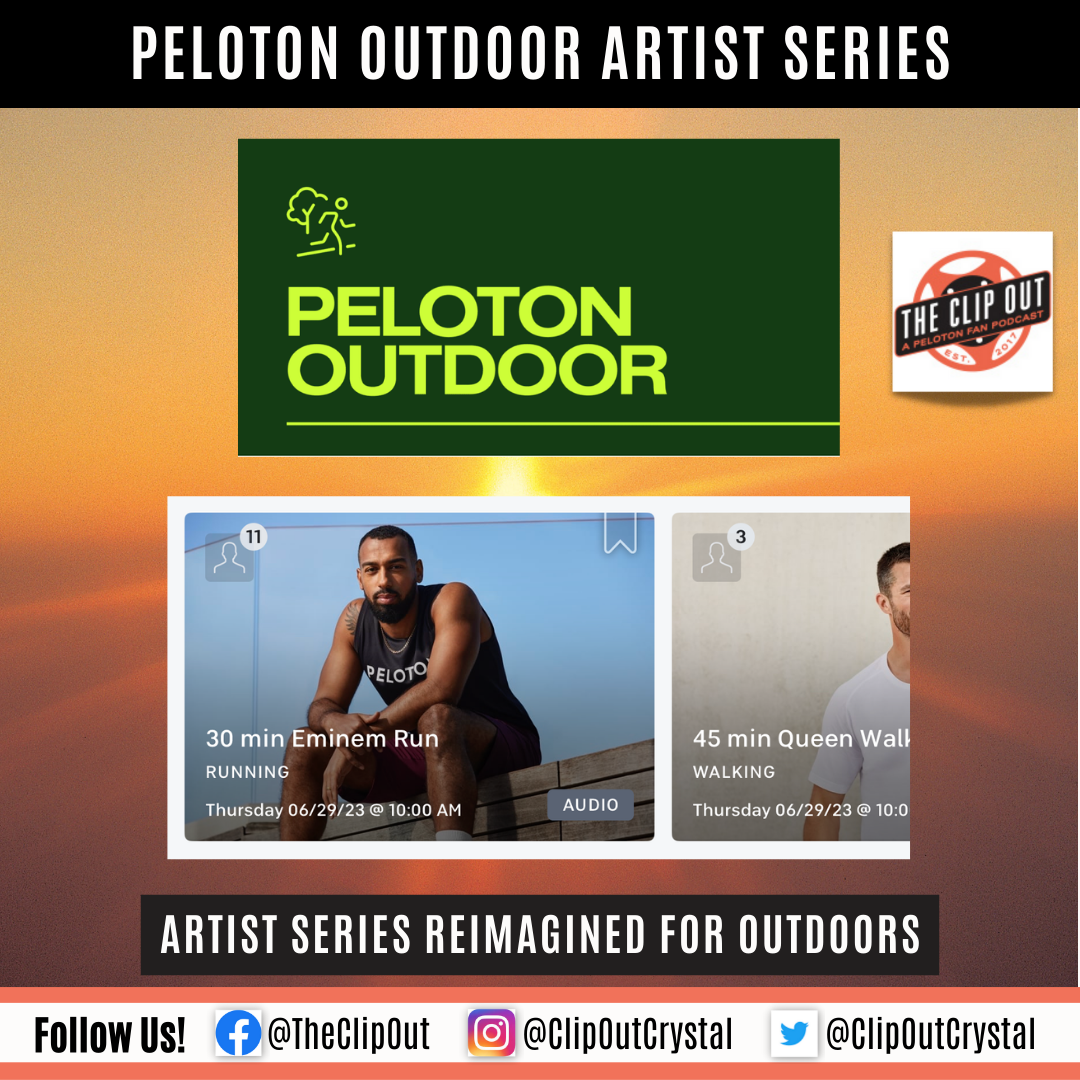 Get Your Groove On OUTSIDE with Peloton's Artist Series!
There's nothing like a good walk or run outside to clear your head and rejuvenate your spirit.  Equally inspiring is a playlist comprised solely of songs by your favorite artist.  Imagine a mashup of both, with a new outside artist series – what a magical workout!  
Now you can experience this magic with Peloton's new artist series outside classes – referred to as "Outdoor Reloaded".   These classes can be found on the app under "Outdoor Workouts" – several classes were added Thursday.  
Check out Peloton's Instagram reel where a jammin' Josyln Thompson Rule announces these classes while dancing her way through a breathtaking foliage-lined path – who wouldn't want to join her or our other favorite Peloton instructors?  Classes available so far are:
Joslyn Thompson Rule's Bob Marley Run
Robin Arzon's Dolly Parton Walk
Alex Toussaint's Kendrick Lamar Walk + Run
Jeffrey McEachern's Bob Marley Walk
These are all such fabulous artists – which run or walk will you pick first?  Tell us in the comments below!
See something in the Peloton Universe that you think we should know? Visit theclipout.com and click on Submit a Tip!
Tune in to The Clip Out every Friday to hear Tom and Crystal's take on this and other hot Pelotopics. We're available on Apple Podcasts, Spotify, Google Podcasts, iHeart, TuneIn. Be sure and follow us so you never miss an episode. You can also find the show online on Facebook.com/TheClipOut. While you're there, like the page and join the group. Lastly, find us on our YouTube channel, YouTube.com/TheClipOut, where you can watch all of our shows.