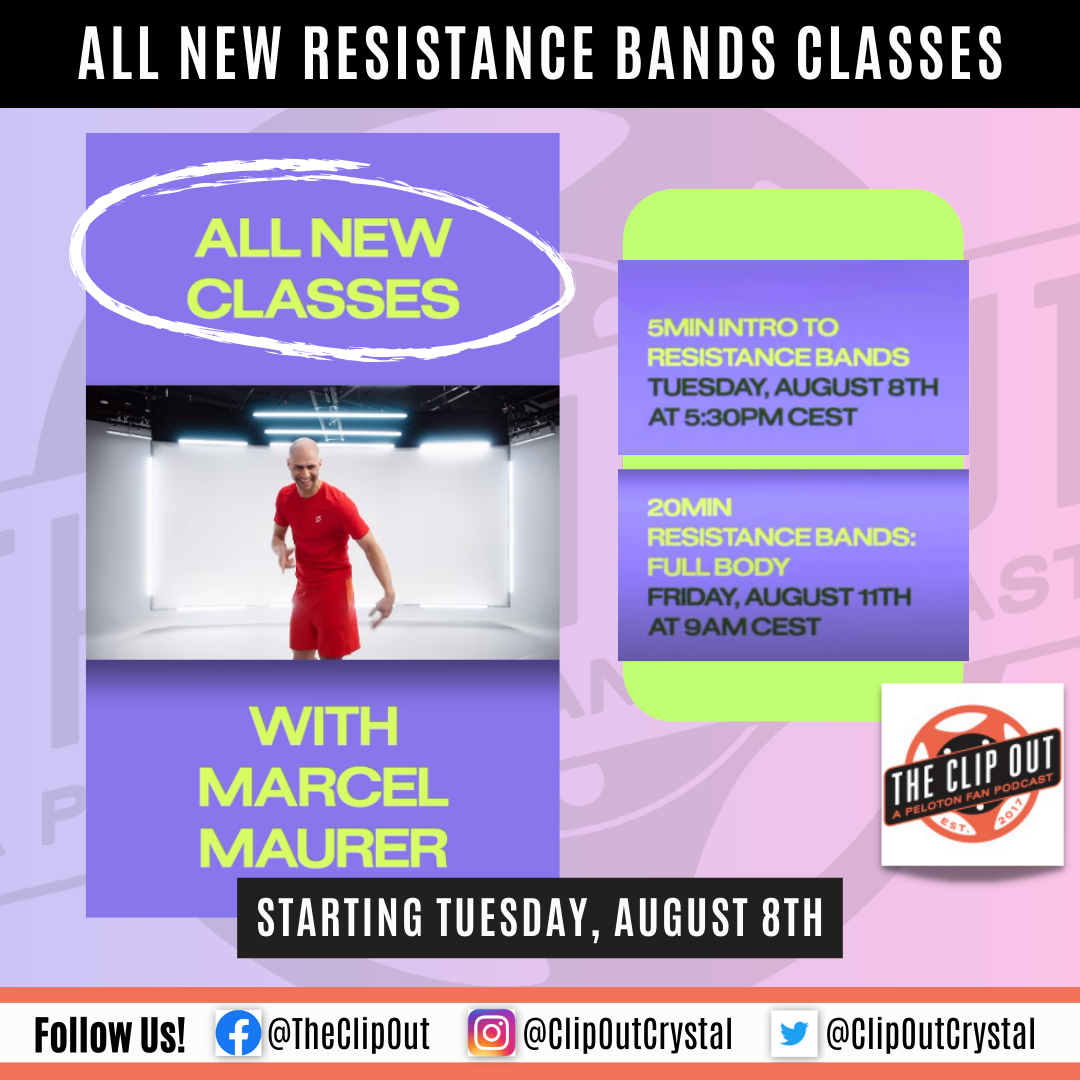 Get Ready to Flex With Peloton's Newest Resistance Band Classes
On its Peloton Studios Instagram page, Peloton just announced the addition of two new resistance band workouts with instructor Marcel Maurer. The first class, a helpful 5-minute Intro to Resistance Bands, will drop on August 8th at 5:30 PM (CEST) (central Europe time) or 11:30 AM (EST). Marcel's new 20-minute Full Body Resistance Class premiers on August 11 at 9:00 AM (CEST) or 3:00 AM (EST). 
Great Bang for the Buck
Resistance band training offers a great full body workout at an affordable price. They can be used for dozens of different exercises that target every major muscle group in the body and can be adapted to different strengths, shapes, and sizes which adds to their amazing versatility. Because the bands provide a constant tension, they keep the muscles activated and help build strength. 
Wonderful for Injury Prevention or Coming Back from Injury
Resistance band training can put less strain on the joints and reduce the load on the body, making them a less stressful alternative to weights. They are also a wonderful tool if you are just coming back from an injury or rehabbing and want to ease back into your exercise routine. 
A Great Portable Workout Option
Because resistance bands are lightweight and compact, they are an excellent workout option if you're traveling or perhaps at the office and just want to get a quick workout in. You can take them with you just about anywhere!
What to Expect from the New Classes
Until this week, Peloton's last addition to the fitness band genre was in December 2022. It's fantastic that Peloton is adding a new 5-minute intro class. With all of the various workout options available to us, resistance band training can sometimes get ignored. Hopefully this new intro class will inspire new and experienced fitness enthusiasts to incorporate resistance bands into their workout routines. With his new 20-minute full-body class, Marcel will put the amazing versatility of resistance band training on full display. 
Have you used resistance bands in your workout regimen or are you planning to take any of these new classes? We'd love to know.