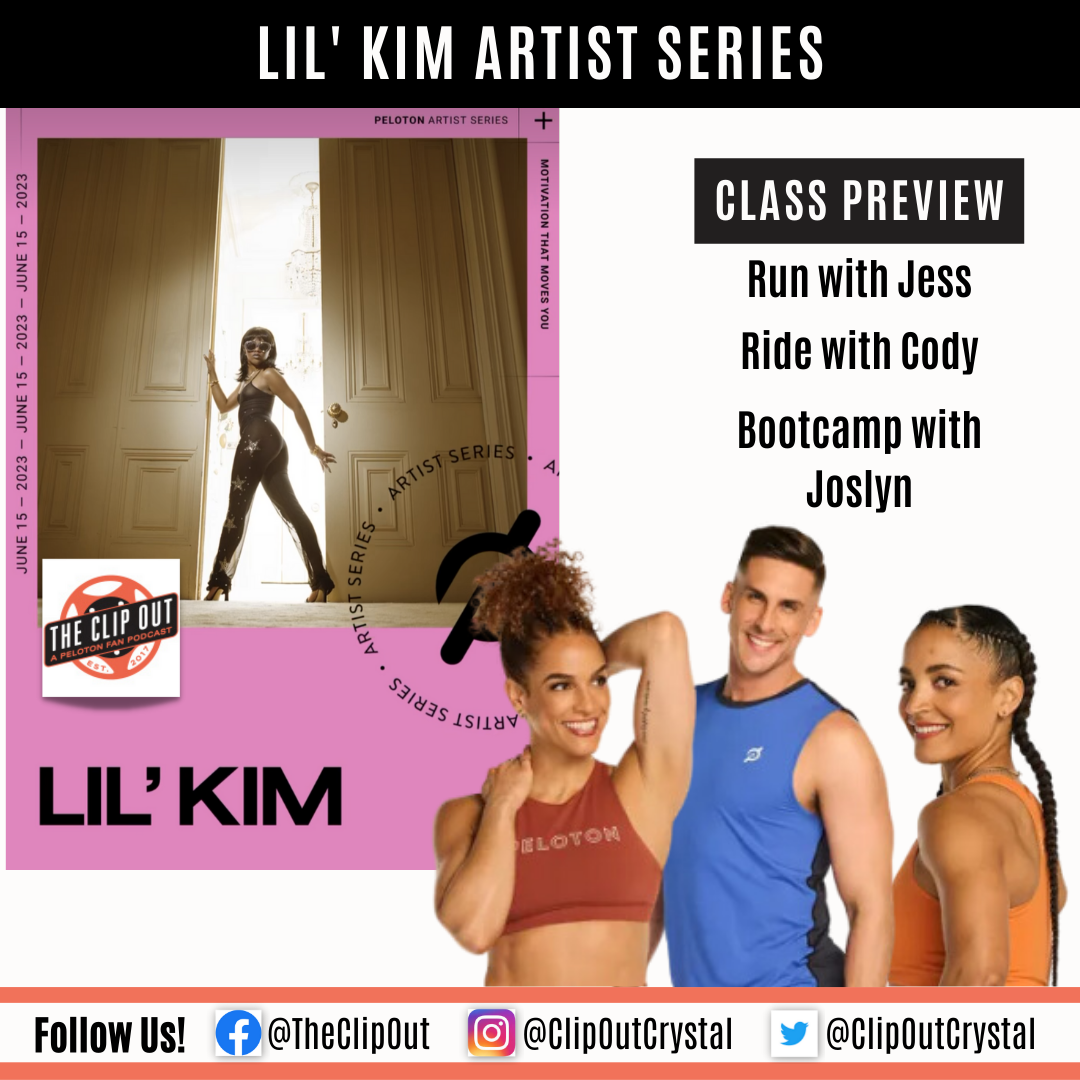 Get Fit with Lil' Kim and Peloton
Are you ready to work out with the Queen Bee herself? While we can't promise that Lil' Kim will be there in person, Peloton's newest Artist Series is dedicated to her. From cycling to running to tread bootcamp, you can now sweat it out with Lil' Kim's beats. Let's check out what's in store for you.
Full Body Fun
If you're a fan of HIIT workouts, then the 30-minute Lil Kim Tread Bootcamp with Joslyn Thompson Rule is perfect for you. With a mix of strength and cardio exercises, it'll get your heart pumping and your muscles burning. Strap on your tread shoes and get ready to jab, shuffle, and kick to Lil' Kim's iconic songs. It's an intense class but guaranteed to leave you feeling empowered. This class is scheduled for June 15 at 3:00pm, Eastern
Ride or Run
For all the cycling enthusiasts out there, Cody Rigsby's Lil' Kim Ride is a journey you won't want to miss. With 30 minutes of high-energy cycling, you'll be pushing yourself to your limits to hip hop tracks from Lil' Kim's debut album, Hard Core. The class feels like a party on a bike, and you'll be sweating as if you were on a dancefloor.  This class is scheduled for June 15 at 7:00pm, Eastern.
If running is more your thing, then Jess Sims' Lil' Kim Run is a must-try. Jess is known for her fun and upbeat playlists, and this class is no exception. You'll sprint and jog to Lil' Kim's classic hits and maybe even find yourself rapping along. It's a 30-minute workout that'll leave you energized and feeling good. Count yourself in for this class on Thursday, June 15 at 7:00pm, Eastern. 
Peloton's Lil' Kim classes are the perfect fusion of music and fitness, and they'll make you feel like a badass while working out. With a variety of classes to choose from, you can mix and match until your heart's content. So grab your headphones, hit play, and let Lil' Kim and Peloton push you to be your best self. You never know, you might even find yourself feeling like The Notorious K.I.M. after a few classes.
See something in the Peloton Universe that you think we should know? Visit theclipout.com and click on Submit a Tip!
Tune in to The Clip Out every Friday to hear Tom and Crystal's take on this and other hot Pelotopics. We're available on Apple Podcasts, Spotify, Google Podcasts, iHeart, TuneIn. Be sure and follow us so you never miss an episode. You can also find the show online on Facebook.com/TheClipOut. While you're there, like the page and join the group. Lastly, find us on our YouTube channel, YouTube.com/TheClipOut, where you can watch all of our shows.