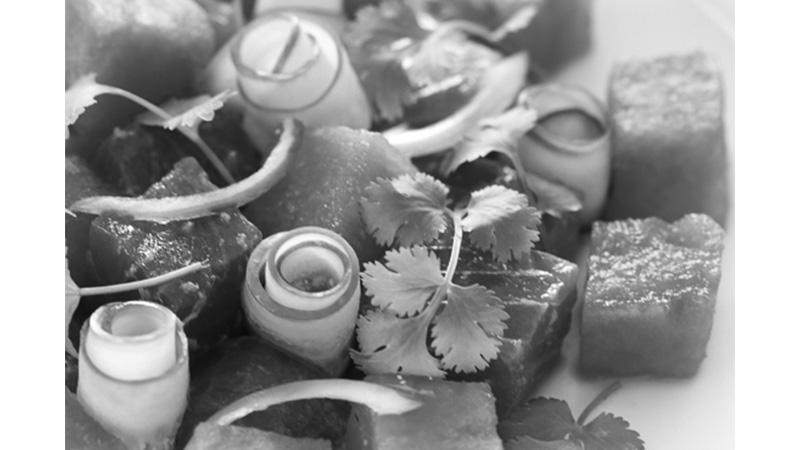 Fresh Tuna Watermelon Salad
Tom Lebel: Episode 6
Tom Lebel kicks off a new tradition of our weekly guest sharing a new recipe in Episode 6.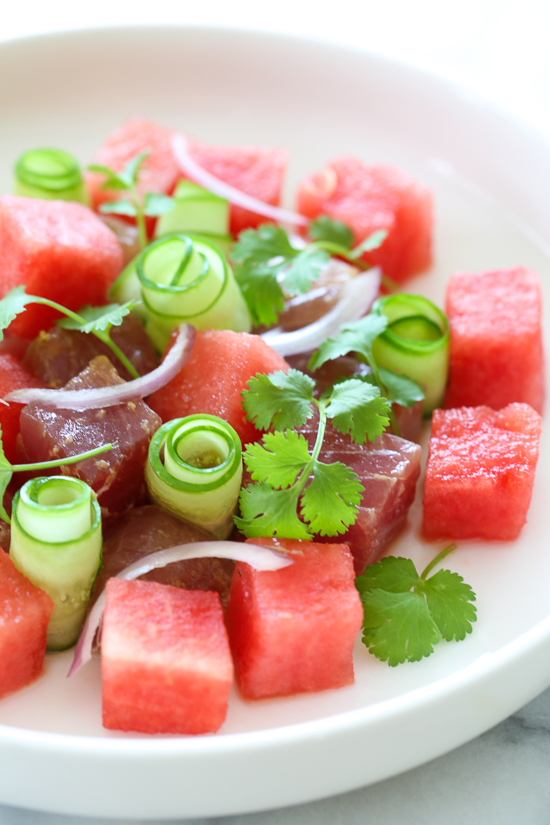 1 piece of Raw Aji grade tuna. Cubed approx 1/2″ cubes
Sesame oil 1 tsp
3 tablespoons all-purpose flour
Equal amount of watermelon cubed same as tuna
Hot chili oil 1 tsp
10 Pickled jalapeño peppers diced
Teriyaki or soy sauce 5 tbls.
Prep

Chill

Ready in
50 m
Directions
Mix tuna watermelon and peppers add oils and teriyaki sauce.

Chill for 30 mins.

Serve