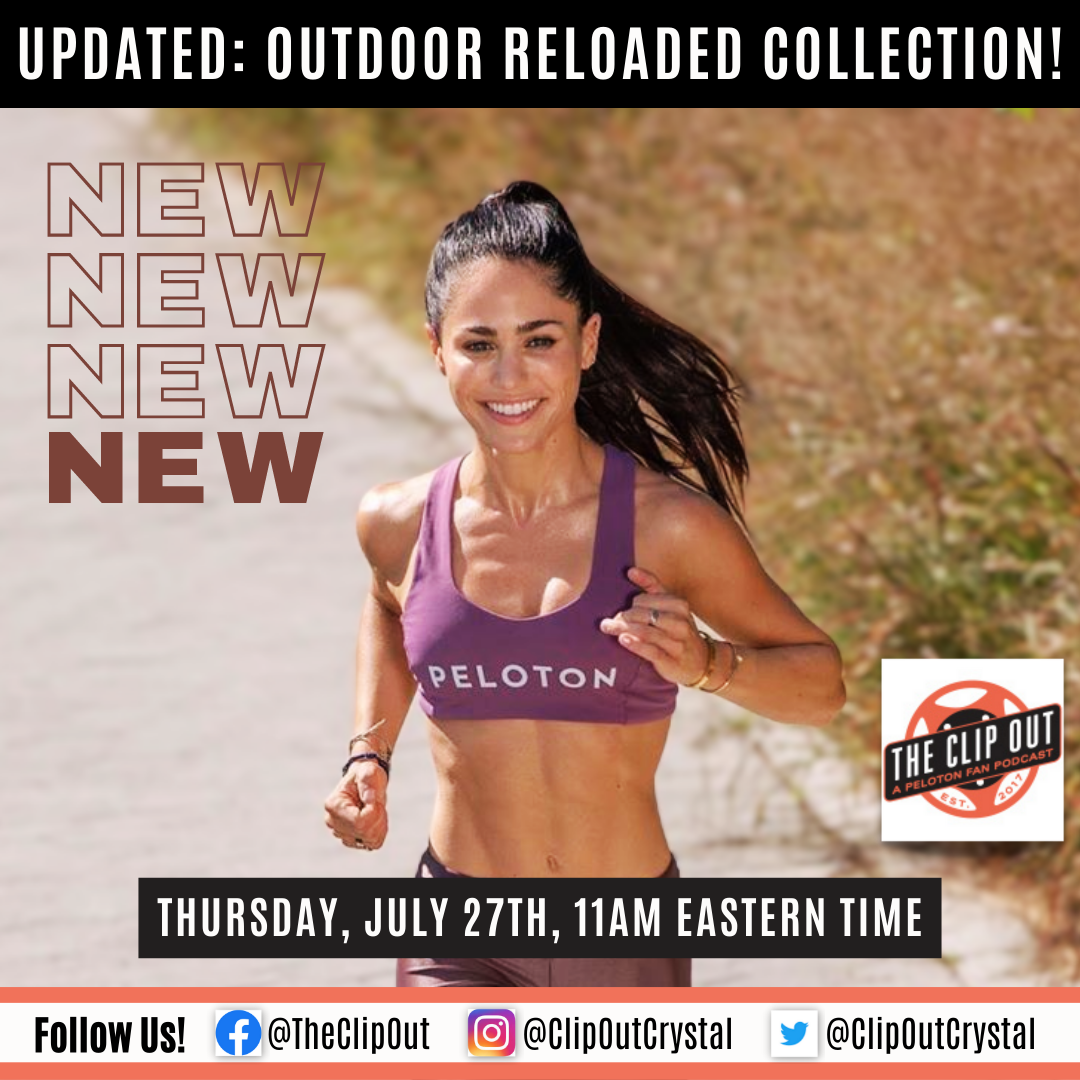 Fresh Air, Fresh Beats: New Artists Added to Outdoor Reloaded Collection
Peloton has recently announced the addition of new classes to their Outdoor Reloaded Collection. The Outdoor Reloaded Collection is a series of reimagined artist series classes specifically designed for outdoor workouts. To keep the momentum going, Peloton is dropping a whole slew of new classes on demand on Thursday, July 27th at 11 AM Eastern Time.
Now, you have a new selection of classes within a range of artists from different genres. You can groove your way through a 45-minute ABBA walk with none other than the amazing Jess King – what a great way to hang out with her while she is home with new baby Iza.
Or, if you want to rock out to some Imagine Dragons, you can join the 20-minute walk with Marcel Dinkins.
For those who prefer running, Peloton has got you covered! You can run to the beats of Kygo with Rebecca Kennedy in a 20-minute class, or jam to the tunes of Usher in a 30-minute walk + run class led by Kirsten Ferguson. If you're in the mood for some Miley Cyrus, Olivia Amato will guide you through a 30-minute run. Alternatively, if you're a fan of Red Hot Chili Peppers, Adrian Williams is offering a 30-minute run class that is sure to get your heart pumping!
These Outdoor Reloaded classes are not only fun, but they also provide an excellent opportunity to take your fitness routine to a beautiful outdoor location. Peloton has made it possible to enjoy workouts in nature while listening to your favorite artists and working towards your fitness goals.
If you're new to Peloton, their Outdoor Reloaded classes are a must-try! They offer a unique workout experience that combines the power of music with the art of outdoor fitness, all while being led by some of the most exciting and motivating instructors in the industry.
Peloton's Outdoor Reloaded Collection is a game-changer for those who want to break away from the confines of the indoors. So, grab your shoes, head outside, and get ready to rock your way to fitness with Peloton's Outdoor Reloaded Collection. The best part? You can take these classes anytime, anywhere, as they drop on demand. Happy sweating!
---
Tune in to The Clip Out every Friday to hear Tom and Crystal's take on this and other hot Pelotopics. We're available on Apple Podcasts, Spotify, Google Podcasts, iHeart, TuneIn. Be sure and follow us so you never miss an episode. You can also find the show online on Facebook.com/TheClipOut. While you're there, like the page and join the group. Lastly, find us on our YouTube channel, YouTube.com/TheClipOut, where you can watch all of our shows.
See something in the Peloton Universe that you think we should know? Visit theclipout.com and click on Submit a Tip!