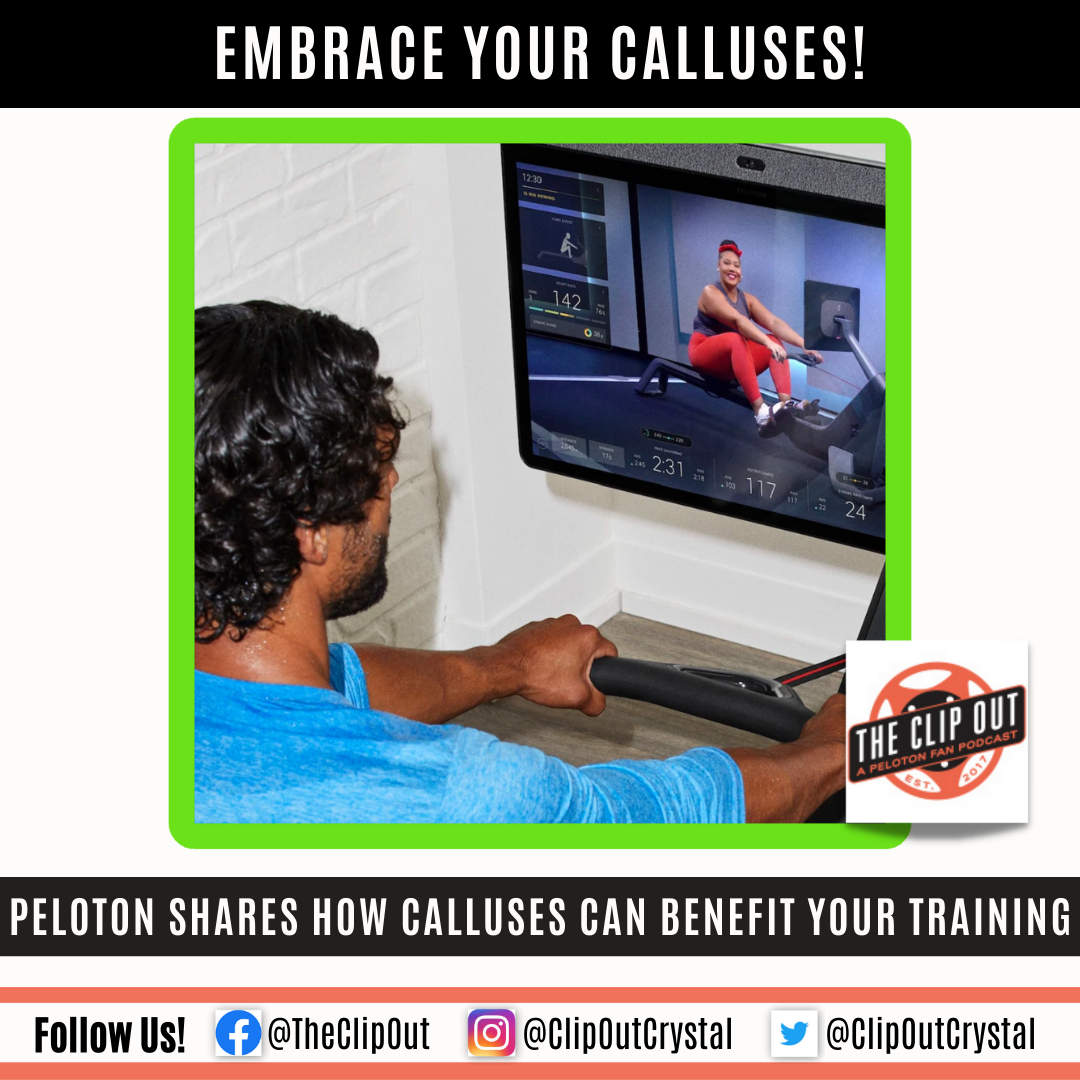 Embrace Your Calluses: How Rowing and Weightlifting Calluses Benefit Your Fitness Performance
Peloton recently shared the good, the bad, and the ugly about calluses on their blog, The Output. We wanted to make sure you have this helpful info so that you can embrace your calluses and maximize your strength training too!
Here's a quick summary:
If you've recently started strength training or rowing, you might have noticed some calluses forming on your hands. Peloton wants you to know that while they may not look appealing, these calluses can actually benefit your fitness performance.
Calluses are your skin's way of protecting itself from blisters and skin damage caused by repeated friction or pressure. They can help your skin brace against pressure and reduce the risk of tears and blisters. This, in turn, allows for more consistent and effective training.
In the post, Peloton instructor Logan Aldridge explains that calluses can provide a better grip on equipment like barbells, dumbbells, or even rowers. This improved grip helps maintain proper technique and maximize power output, while also preventing irritated or torn skin.
Quick tips
Did you know that instead of trying to get rid of calluses, it's essential to build them up? That means caring for them properly. The post says these things can help build happy and healthy calluses:
Gradually increasing your training volume
Using proper grip technique
Protecting your hands with gloves or tape
Moisturizing your hands regularly
Gently filing thick calluses
Avoiding cutting or trimming calluses
For more information on the benefits of calluses and how to care for them, read Peloton's in-depth article here.
---
See something in the Peloton Universe that you think we should know? Visit theclipout.com and click on Submit a Tip!
Tune in to The Clip Out every Friday to hear Tom and Crystal's take on this and other hot Pelotopics. We're available on Apple Podcasts, Spotify, Google Podcasts, iHeart, TuneIn. Be sure and follow us so you never miss an episode. You can also find the show online on Facebook.com/TheClipOut. While you're there, like the page and join the group. Lastly, find us on our YouTube channel, YouTube.com/TheClipOut, where you can watch all of our shows.