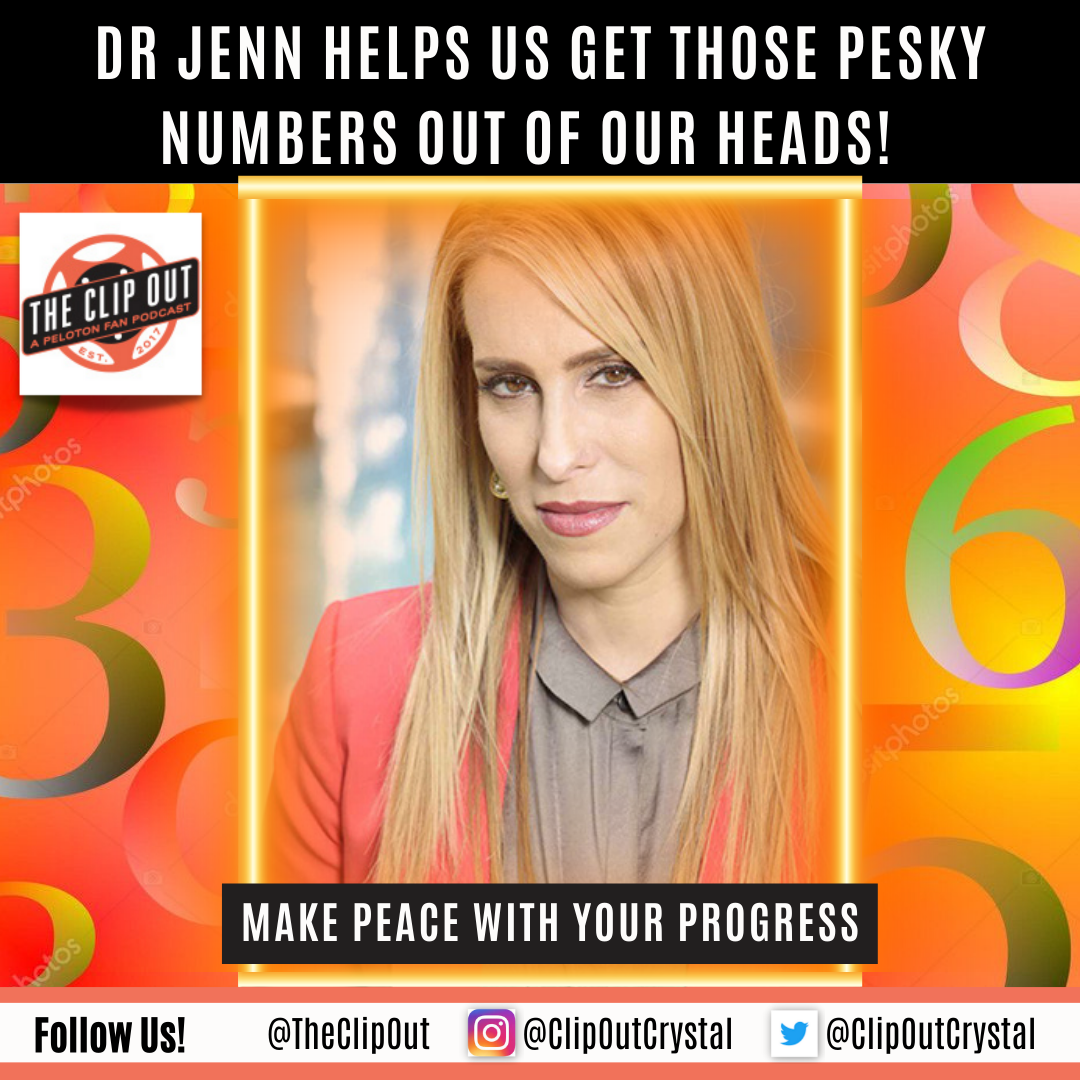 Dr. Jenn Helps Us Stop Focusing on the Numbers While Exercising
Dr. Jenn recently answered a question from a listener about how to stop focusing on numbers and metrics (and other things that make us feel bad about ourselves) when we work out.
That Dang "Other" Bike
Gordon Walker complained that the "dang hotel bike" is harder than his own bike – and although he was joking, we all have gotten frustrated when different pieces of equipment give us way different results.  
Make Peace With Your Progress
Dr. Jenn tells us to make peace with the whole "PR situation" – we can't allow numbers (mileage, steps, output, etc) to be our ultimate concern.  We need to give ourselves credit for working out at all.  She points out that many members of the Peloton community are type A's (oh?  We hadn't noticed), who especially need to step back and enjoy the process  of working out without being too concerned about the outcome of our workout.
You Have Done Your Best
Remember, you have done your best on any given day.  Dr. Jenn points out, as an example, that she is currently grieving the loss of her mom – she has days where she absolutely does not feel like working out, and on those days, it naturally takes a lot more energy to complete a workout.  But the "PR" on some days your best is just moving at all – struggling through things we don't always feel like doing.  
Do the Thing You Think You Cannot Do
Sometimes you think you can't climb that hill, complete those burpees, lift that heavy weight, or take that class, and then you do it.  Maybe then you'll try something else you thought you could not do – and you'll accomplish that as well.  Take that risk – and show yourself how strong you really are.