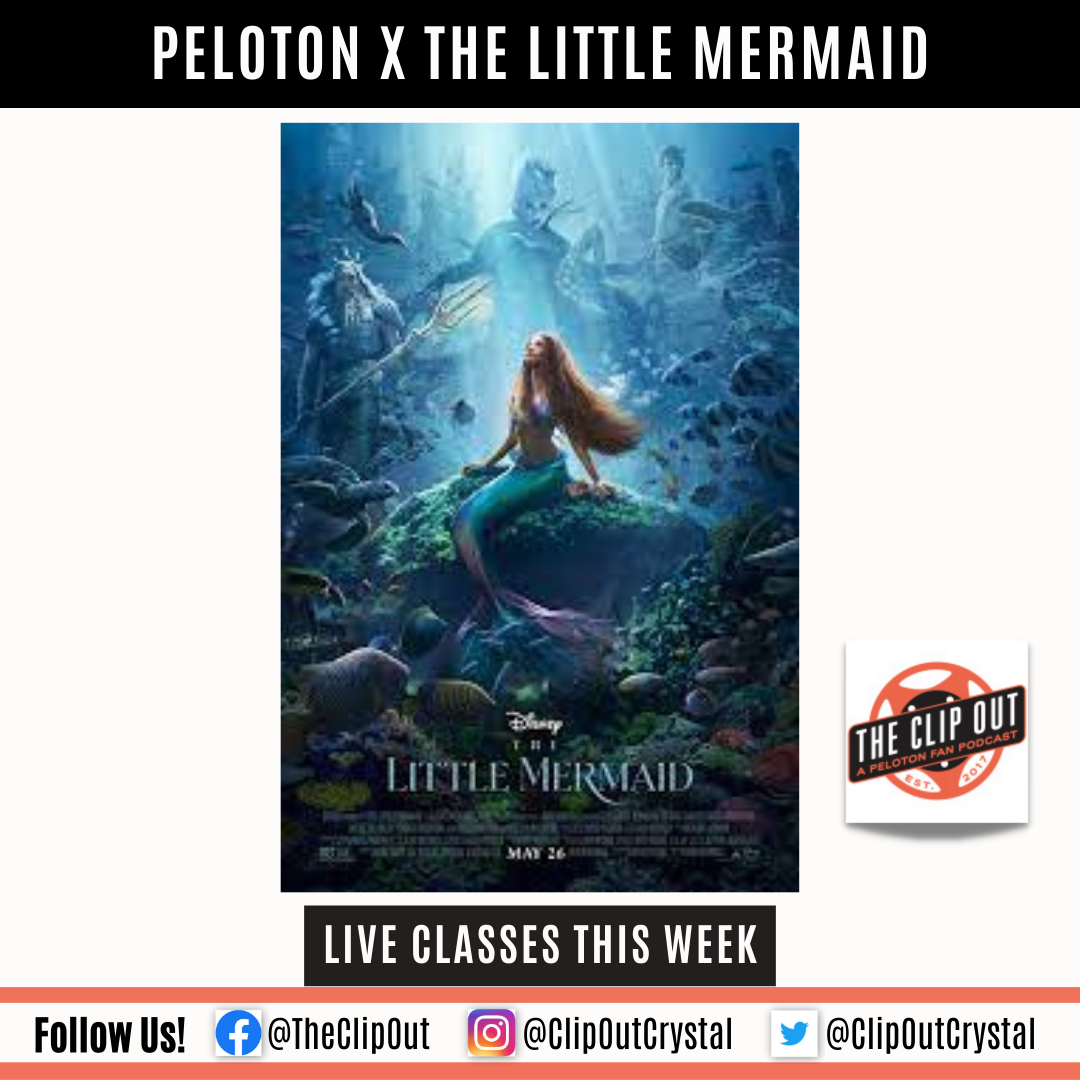 Dive into the Magic of Peloton's Live Little Mermaid Experience
Are you ready to dive into the world of Disney's Little Mermaid? Peloton has created a magical The Little Mermaid experience that will transport you to the depths of the ocean, immersed in the world of Ariel and her underwater friends. From cycling to yoga, Peloton offers an array of Little Mermaid-themed classes that will bring your favorite mermaid princess to life. Picture yourself exploring the deep blue sea while strengthening your body with a blend of cardio and strength training. Dive into the magic of Peloton's Live Little Mermaid experience and make your workout a journey under the sea. 
Embrace the enchanting world of Little Mermaid Cycling or Walking with Jeffrey McEachern or Jess King. Join Jeffrey for the 20-minute Little Mermaid run or Jess for the 30-minute walk, while enjoying your favorite tunes from the new live-action film. Their contagious energy will motivate you to push harder and burn those calories. You don't need to be a seasoned athlete to participate, so put on your favorite workout gear and get ready for an unforgettable undersea adventure.
Get ready to unleash your inner mermaid with Robin Arzón's 20-minute Upper Body Strength and Tunde Oyeneyin's 30-minute Ride. With upbeat and high-energy music, Rovin will guide you through a challenging and invigorating routine that will sculpt your arms, chest, and back. Join Tunde for an epic Little Mermaid journey on the bike, full of climbs, sprints, and powerful music. Both workouts will lead you to sweat and make you feel like you're engaging with the Little Mermaid herself!
For those wanting to add an element of serenity to their workout routine, Peloton offers a 30-minute Yoga Flow with Aditi Shah. Allow yourself to relax and stretch your body while feeling like you are floating in an underwater paradise. Aditi's calming presence combined with the ambient music will soothe your body and mind, giving you the best of both worlds in fitness and relaxation.
Not only are there the above live classes, but a few on demand classes as well: Benny Adami's cycling class dropped 5/27.  Jess Sims and Kristin McGee each have classes dropping on June 8th at 9am ET.
Peloton's Live Little Mermaid experience is a great way to transport yourself into the magical underwater world of Ariel and her friends. Whether you are looking for a challenging workout or a relaxing flow, this collection has something for everyone. Explore the various workouts offered with your favorite Peloton instructors. Unleash your inner mermaid with high-intensity spin classes, upper body workouts, walks, runs, and yoga flows. Start your journey under the sea with Peloton today!
Tom and Crystal went to see the new movie during the critic's viewing and Tom discusses it on the Reel Spoilers podcast. As an added bonus, you can listen to it here (NOTE THERE ARE SPOILERS!)
See something in the Peloton Universe that you think we should know? Visit theclipout.com and click on Submit a Tip!
Tune in to The Clip Out every Friday to hear Tom and Crystal's take on this and other hot Pelotopics. We're available on Apple Podcasts, Spotify, Google Podcasts, iHeart, TuneIn. Be sure and follow us so you never miss an episode. You can also find the show online on Facebook.com/TheClipOut. While you're there, like the page and join the group. Lastly, find us on our YouTube channel, YouTube.com/TheClipOut, where you can watch all of our shows.