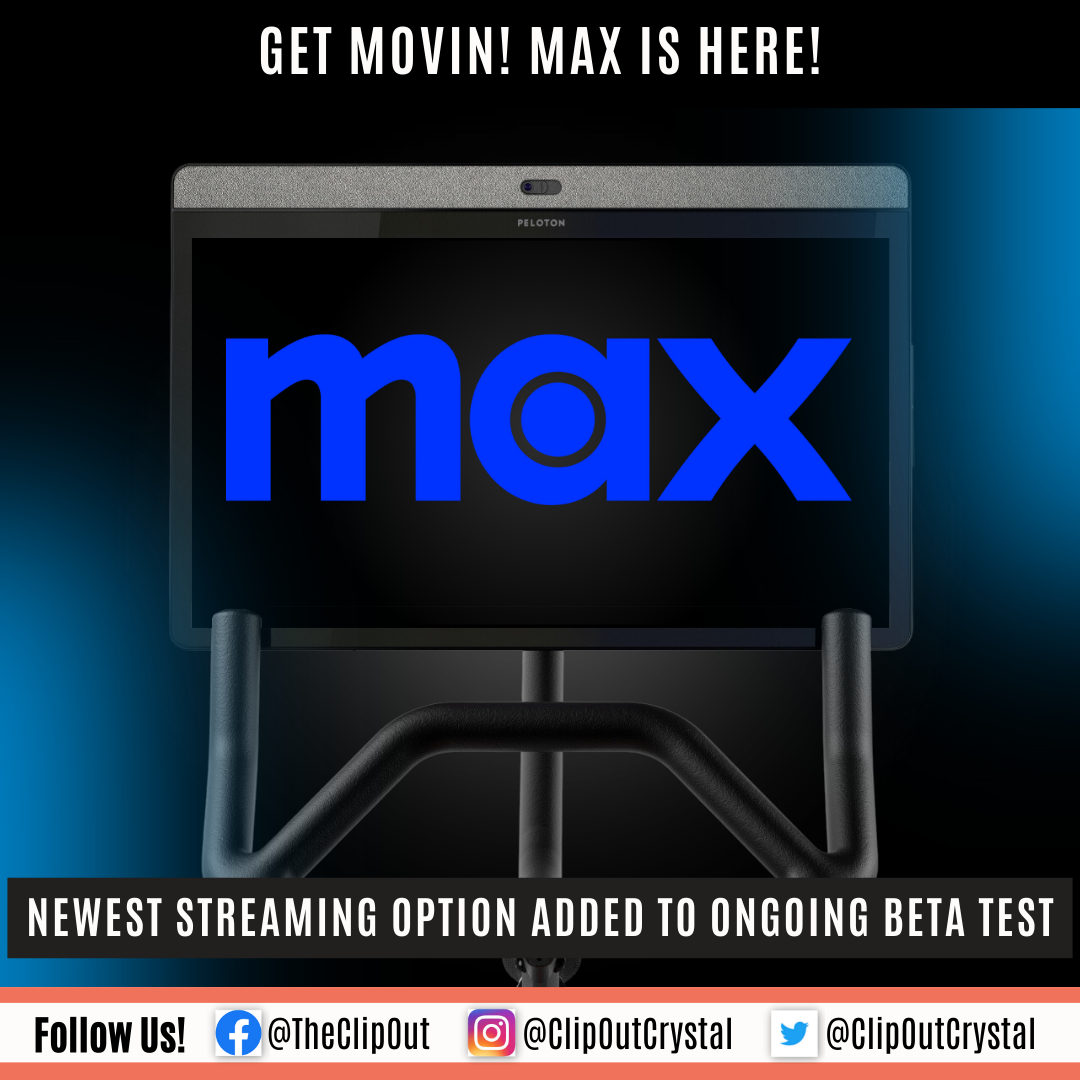 Max Is Now Live In Entertainment Beta!
Peloton Adds Max to Its Entertainment Beta Test
As of today, 8/31, Peloton is still adding services to its Beta list!  Max has now been added. Max (now also known as HBO Max) offers a wide range of television content, including some of the most beloved series of the past two decades such as The Sopranos, The Wire, Game of Thrones, and The Leftovers. The appeal of this streaming service lies in the convenience of having all of these shows available in one digital hub. However, Max's original content, including critically acclaimed series like Hacks, Station Eleven, and The Staircase, have also added to the platform's appeal. With a mix of classic and new content, Max offers viewers a diverse selection of shows to choose from for their viewing pleasure.
Peloton Adds Disney+ to Its Entertainment Beta Test
Peloton has recently made an exciting addition to its entertainment beta test. As we previously reported, Peloton has been testing streaming services like Netflix, YouTubeTV, and Amazon Prime on its Bikes, Treads, and Rows. Now, it appears that it will include Disney+ in its latest round of beta testing.
Here are the details:
What is the entertainment beta test?
Peloton's entertainment beta test is a program that allows its customers to access streaming services during their workouts. The company is testing different services and features to understand what its users want and to improve its offerings. This program is currently in its early stages but will likely expand in the future as the company continues to gather feedback.
Why is Peloton testing streaming services?
Peloton is not just a fitness equipment company but also a digital media provider that offers a wide range of classes, from cycling to yoga. The company sees itself as a lifestyle brand and understands that its customers want to stay entertained during their workouts. As such, Peloton has partnered with various streaming services to keep users engaged and motivated. We should mention that Barry McCarthy, Peloton's CEO, has a strong history with Netflix and even served as its CFO from 1999-2010. It's no secret that he helped lead Netflix to success, and it's reasonable to speculate that this latest move is an effort to take Peloton in a similar direction.
What is Disney+?
Disney+ is a streaming service that Disney launched in November 2019. It provides its subscribers with access to a vast library of movies and TV shows from Disney's most popular franchises, including Marvel, Star Wars, Pixar, National Geographic, and of course, Disney. The service has become incredibly popular, with over 100 million subscribers worldwide and counting.
How will Disney+ add value to Peloton's entertainment beta test?
With the addition of Disney+, Peloton users will have access to even more high-quality content to keep them engaged during their workouts. They can choose from a wide range of Disney movies and TV shows, both old and new, to watch while they exercise. This will make their workout experience even more enjoyable and help them stay motivated over time.
It's important to note that Peloton is still in the process of beta testing, which means we have no idea when to expect a full rollout for all users. Currently, it's a matter of testing, updating, and testing again, with features potentially coming and going. However, we do know that Peloton is committed to providing a unique and exceptional workout experience, and people have been asking for years to have the ability to stream non-Peloton content on their Peloton devices.
Peloton's entertainment beta test is an innovative program that showcases the company's dedication to creating a comprehensive fitness and lifestyle platform. By testing different services like Netflix, Amazon Prime, and now Disney+, Peloton is providing its users with a unique and personalized experience that keeps them coming back for more. We are excited to see what other streaming services Peloton will add in the future and how the company will continue to enhance its offerings. Stay tuned for more updates!