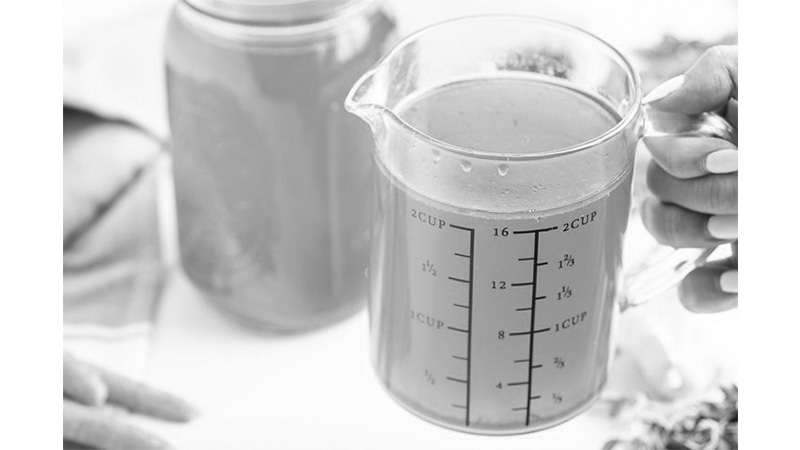 Chicken Bone Broth Recipe
Jeff King: Episode 95
Jeff uses this bone broth for all kinds of recipes!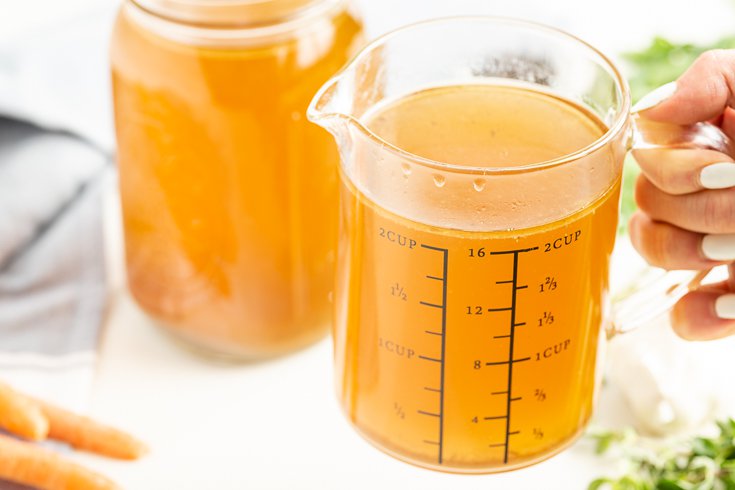 4 pounds chicken necks/feet/wings
2 medium onions, peel on, sliced in half lengthwise and quartered
1 teaspoon whole peppercorns
3 sprigs fresh thyme
18–20 cups cold water
3 carrots, chopped
4 garlic cloves, peel on and smashed
3 tablespoons apple cider vinegar
5–6 sprigs parsley
3 celery stalks, chopped
1 teaspoon Himalayan salt
2 bay leaves
1 teaspoon oregano
Prep

Cook
24-48 hrs
Ready in
24-48 hrs
Directions
Place all ingredients in a 10-quart capacity slow cooker.
Add in water.
Simmer for 24–48 hours, skimming fat occasionally.
Remove from heat and allow to cool slightly. Discard solids and strain remainder in a bowl through a colander.
Let stock cool to room temperature, cover and chill.
Use within a week or freeze up to three months.