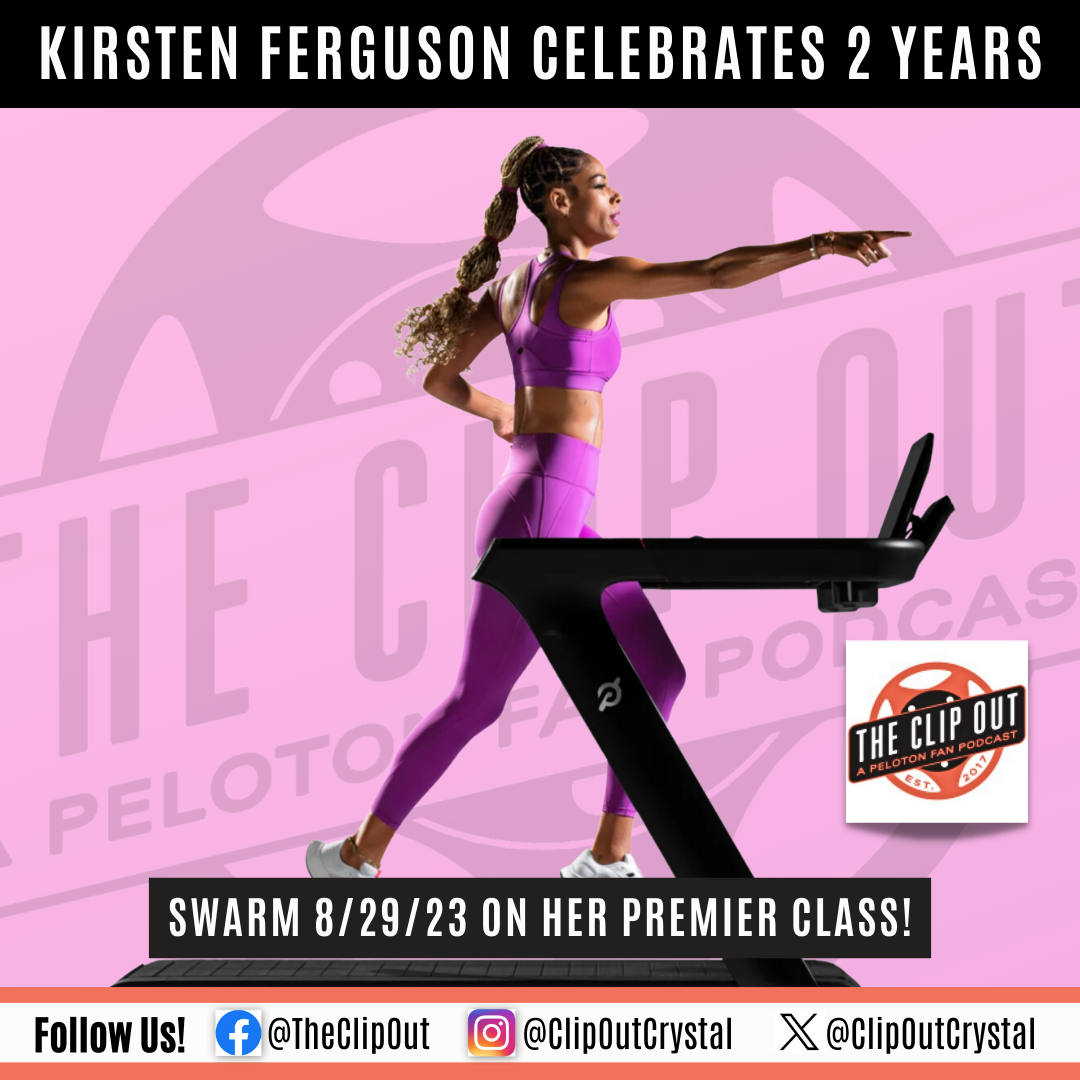 Celebrating Kirsten Ferguson's Milestone: 2 Years of Inspiring and Motivating Peloton Runners
Peloton classes have been a lifesaver for many people during the pandemic, providing an opportunity to stay active, motivated, and connected with others from the comfort of their own homes. Kirsten Ferguson is one of the Peloton instructors who has made a lasting impact on her students, helping them break through barriers and reach their fitness goals. As she celebrates her 2-year milestone teaching at Peloton, let's take a closer look at her journey, her impact, and her plans for the future.
From Football to Fitness: The Journey of Kirsten Ferguson
Kirsten Ferguson's journey to becoming a Peloton instructor was not a straight line. Prior to joining Peloton, she spent seven years working with the NFL, a male-dominated industry that challenged her in many ways. As she explained in her "30 seconds to how I got here video", Kirsten went on a long fertility journey and was taking a lot of cycling classes.  It was suggested to her that she teach spin classes, which was not something she had ever considered, but she ended up following the path.  Then came the pandemic and she started teaching classes on Instagram Live.  Then Peloton slid into her DM's and invited her to audition as an instructor.  Can you IMAGINE getting that DM?
View this post on Instagram
Overcoming Pain and Surgery: Kirsten's Resilience Shines Through
One of the most remarkable things about Kirsten Ferguson is her resilience in the face of adversity. She has faced her fair share of physical challenges, including moving in pain for a while and undergoing surgery earlier this year. Despite the setbacks, Kirsten remained positive and determined to come back stronger than ever. Just weeks after surgery, she was on the bike, showing her dedication to her craft and her students. Since then she has been slowly building up her stamina and started running again. She announced at the Peloton on Tour: Atlanta event that she would be back around September 10th teaching on the Tread.  We'll keep you updated when that shows up on the schedule!
Connecting with Her Community: Kirsten's Impact on Peloton Runners
Kirsten Ferguson is more than just a Peloton instructor – she is a community builder. Her infectious energy, personal stories, and love for music have created a following of loyal students who look forward to her classes every week. Whether you're a seasoned runner or a beginner, Kirsten welcomes you with open arms and helps you reach your full potential. Her Kween K Peloton Klique group is a testament to her ability to create a sense of belonging and support.
Looking to the Future: What's Next for Kirsten Ferguson?
As Kirsten Ferguson celebrates her 2-year milestone teaching at Peloton, she shows no signs of slowing down. Take it back to where it all started – her premiere class from 8/30/21.  Her Kween K Peloton Klique group is planning to swarm the on-demand class on August 30th at 7pm ET. Her dedication to her craft and her students is unwavering, and she continues to inspire and motivate with every workout. We can't wait to see what Kirsten Ferguson has in store for us in the years to come!
View this profile on Instagram
Kirsten Ferguson's journey as a Peloton instructor is a testament to the power of resilience, community, and motivation. Her impact on her students is immeasurable, and we are lucky to have her as part of the Peloton family. As she celebrates her 2-year milestone, we congratulate Kirsten on all that she has achieved and look forward to many more inspiring classes to come.