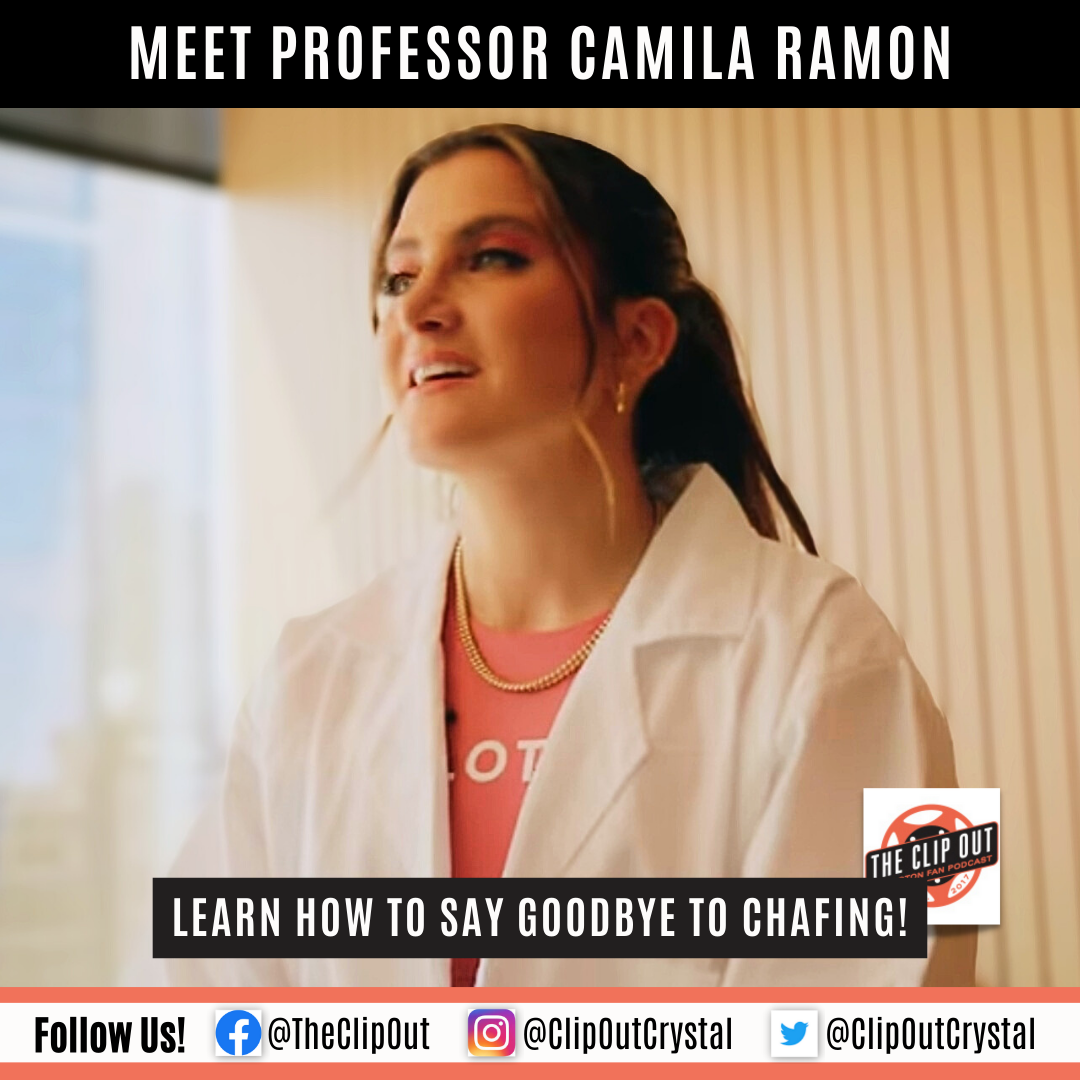 Camila Ramon Talks Putting a Stop to Chafing Once and For All
Camila Ramon is going to teach you how to stop chafing from ruining your workouts! If you've ever experienced the discomfort of chafing, you know how frustrating it can be. But don't worry, Peloton instructor Camila Ramon has got you covered with an amazing YouTube video on preventing and dealing with chafing. Get ready to learn some game-changing tips and tricks!
Camila Ramon Knows The Chafing Struggle is Real
Camila understands the struggle firsthand, as she's dealt with chafing her whole life. From those high school days when everyone else could rock cute shorts while she suffered from painful thigh chafing, she knew she had to find a solution. And now she's sharing her wisdom to help you stay comfortable and go that extra mile!
Location, Location, Location
So where does chafing typically occur? Between the thighs, under the armpits, on the feet, and even on the nipples. But fear not, chafing doesn't have to hold you back from hitting your fitness goals. Here are Camila Ramon's top recommendations to keep the friction at bay.
Camila Ramon's Tips and Tricks
First, chafing sticks are a game-changer. They're specially designed to prevent chafing and can be applied between your thighs, under your arms, or on your nipples. If you're looking for a more budget-friendly option, petroleum jelly works just as effectively. Apply it in the same way you would a chafing stick.
Next, it's all about creating "slideage." The more your body can glide, the less friction and chafing you'll experience. Make sure to apply the stick or jelly to any areas prone to chafing. This includes your feet to prevent blisters.
Choosing the right shorts is crucial for avoiding chafing. Look for shorts that support and protect your body. Consider the length and fabric. For longer runs, opt for longer shorts that cover areas prone to friction. Thicker fabrics provide more protection, while sweat-wicking fabrics keep you comfortable.
Don't forget about seams! They can cause additional friction, so aim for shorts with fewer seams, especially around the waist. If you're into cycling, consider shorts with suspenders for added comfort.
Final Thoughts
As you push yourself to achieve your fitness goals, it's even more important to prevent chafing. Choose fabrics that won't sag or cause extra friction when wet. And don't let previous experiences discourage you from trying out new gear. Find shorts with a supportive waistband, select the right fabric for your preferences, and ensure those seams won't bother you.
Now you're fully equipped to conquer your workouts without the annoyance of chafing. Trust Camila Ramon when she says, "You've got this!" So get out there and show chafing who's boss!

Check out Professor Camila Ramon's highly entertaining tutorial below.