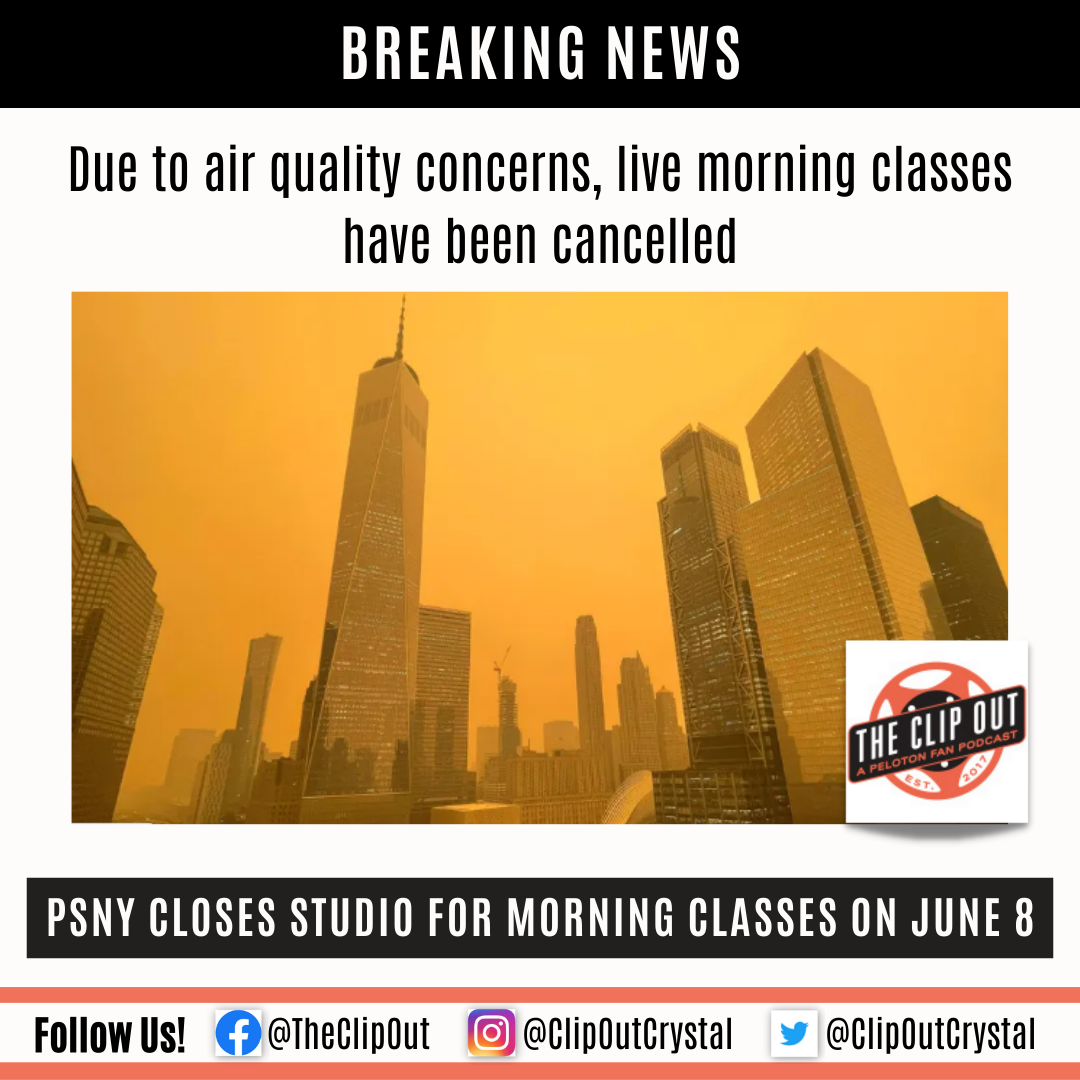 Breaking: PSNY Closure Due to Air Quality
Due to deteriorating air quality related to wildfires in Canada, PSNY has announced that the studio will be closed on the morning of Thursday, June 8, 2023.  
Roughly 98 million people across 18 states are affected by worsening smoke and ozone conditions stemming due to wildfires in eastern Canada, many of which are burning out of control.  On Tuesday, June 6 and Wednesday, June 7, air quality in New York City registered as the worst in the entire world, as air quality readings quickly reached hazardous levels.  
Currently, all morning classes have been canceled. PSNY hopes to resume classes as soon as possible, and classes are still on the schedule starting at 2:30pm (EDT), but further closures could be possible if the air quality does not improve. We will update with further details if necessary.
See something in the Peloton Universe that you think we should know? Visit theclipout.com and click on Submit a Tip!
Tune in to The Clip Out every Friday to hear Tom and Crystal's take on this and other hot Pelotopics. We're available on Apple Podcasts, Spotify, Google Podcasts, iHeart, TuneIn. Be sure and follow us so you never miss an episode. You can also find the show online on Facebook.com/TheClipOut. While you're there, like the page and join the group. Lastly, find us on our YouTube channel, YouTube.com/TheClipOut, where you can watch all of our shows.