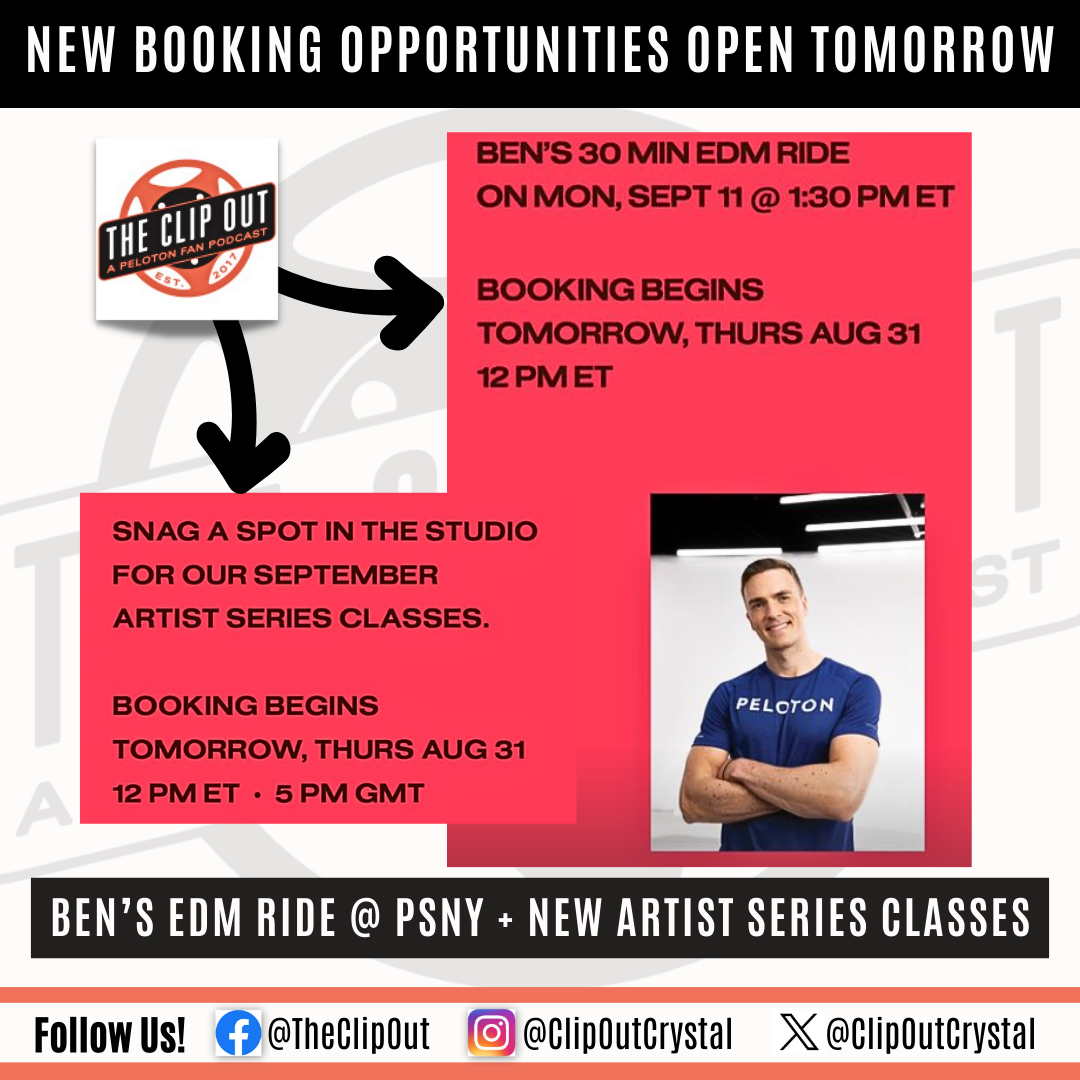 Bookings Open Tomorrow for Ben Alldis PSNY Ride, Plus September Artist Series Classes
Get your laptops and phones ready! Bookings for an EDM class with Ben Alldis live in the PSNY studio and all of Peloton's Artist Series classes for the month of September open TOMORROW, August 31st!  
Ben's September 11th PSNY EDM class falls on the heels of Peloton's 2023 AFO weekend, and is currently listed just as an EDM ride.  However, Peloton also dropped the info that Artist Series classes for the entirety of September will also be available to book tomorrow.  It is unclear if Ben's class will be wrapped into those artist series classes, or if it's just a one-off.  Either way, we know Ben will be all set with a playlist full of bangers.  His choice of artists and tracks is always on point and you can bet that he's got the tunes that will get you hyped to sweat. Ben's classes are perfect for anyone who wants to immerse themselves in the music, let loose and burn some serious calories.
Peloton did not release details on the Artists they have lined up to take us through September, so, just like you, our eyes will be on their booking site at Noon (ET) tomorrow!
Set those alarms and stretch your fingers because, you know all of those classes are going to fill up FAST.