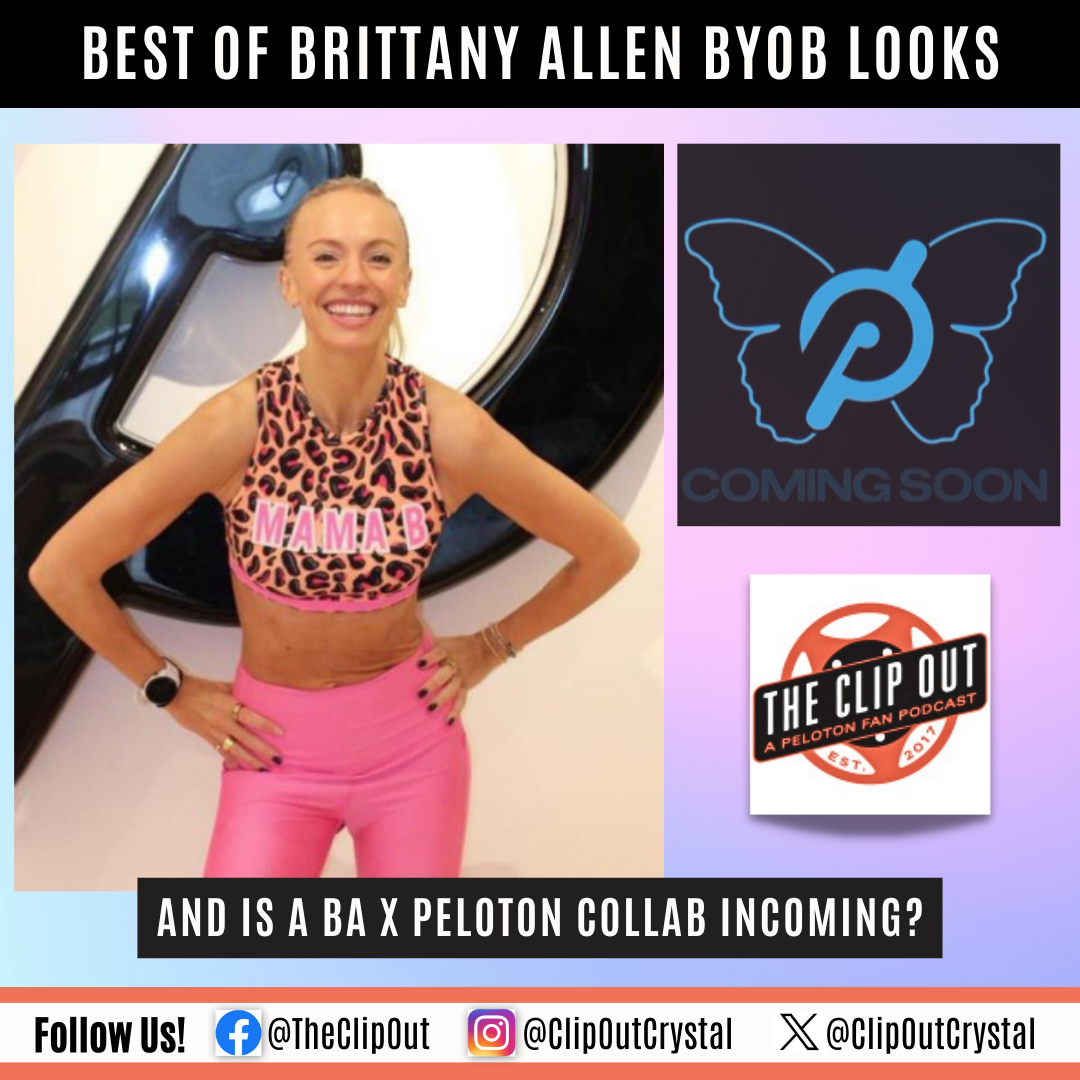 Best of Brittany Allen Build-Your-Own-Bras! (Is a Peloton Collab Incoming?)
Designer Brittany Allen is a Peloton favorite- and a hint dropped on September 7th that she might be more than just a favorite! Peloton Apparel gave her a special shout-out, and finished it with a "Coming Soon" graphic featuring the Peloton P paired with Brittany's iconic blue butterfly. Is a collaboration in the works? Stay tuned.
When we think of Brittany's designs, we think of color, sparkle, perfectly-fit spandex… and one-shouldered bras that let the world know who's teaching that Peloton class. BYOB isn't always about drinks at a party- sometimes it's about fashion. As Brittany said, they're a "labor of love."
So, who among the women of Peloton wears the BYOB best? (Well, they all look amazing… maybe the better question is who wears them most?) And how can you get one of your very own?
Clearly, this requires high-level investigative journalism to address such a serious topic.
View this post on Instagram

Callie Gullickson in a bright print bra, featuring a coordinating scrunchie, jewelry, and matching manicure.
Picture credit: Peloton
Ally Love in orange and green… and a first AND last name that fits on her bra!
View this post on Instagram
Becs Gentry shows off her new mom status and a pink/animal print look, and the less-common two straps look.
View this post on Instagram

Aditi Shah in braids and a gorgeous print.
Photo credit: Peloton
And another gorgeous print from Aditi- with more bright pants that match perfectly.
View this post on Instagram

Rebecca Kennedy in metallic purple, orange, and yellow- definitely a win for the color combination.
View this post on Instagram

Brittany Allen superfan and friend Jess King in pink and green, with DJ John Michael as her biggest fan. (Check out her shoes!)
Photo credit: Peloton
Kirsten Ferguson sends a message about self love. (No, not a Valentine's day hike, but it feels like one with this print.)
View this post on Instagram

Speaking of Valentine's Day… Olivia Amato went all-out in red for the occasion.
View this post on Instagram

What else might Olivia celebrate? I'd celebrate those arms, but she's celebrating her dog, Tobi.
View this post on Instagram

One more occasion for celebration… her 2022 wedding.
View this post on Instagram

Of course, someone who has so many personalized bras has one with her own name!
So, who's the queen of the build-your-own-bra? Sorry, Jess King, but you're disqualified, given how heavily you'll feature in any future Brittany Allen story. Is it perfectly coordinated Callie? Rebecca or Ally in bold colors? Aditi with her paisley? Kirsten with her secret message? Becs with her double straps?
The winner? This one has to go to Olivia for sheer numbers… and colors… and the love thrown to her fur baby.
As Brittany told us, "the BYOB is a customer favorite because it's a way to personalize a piece of activewear down to the colors, text, and rhinestone finishing touches. There really isn't anything else like it in the industry – it gives our customers the chance to create something truly one-of-a-kind with a custom shopping experience."
Honestly, I'm pretty jealous of the instructors- when will I get my own Brittany Allen BYOB, and what color should I choose? Have we missed any particularly memorable ones? Let us know!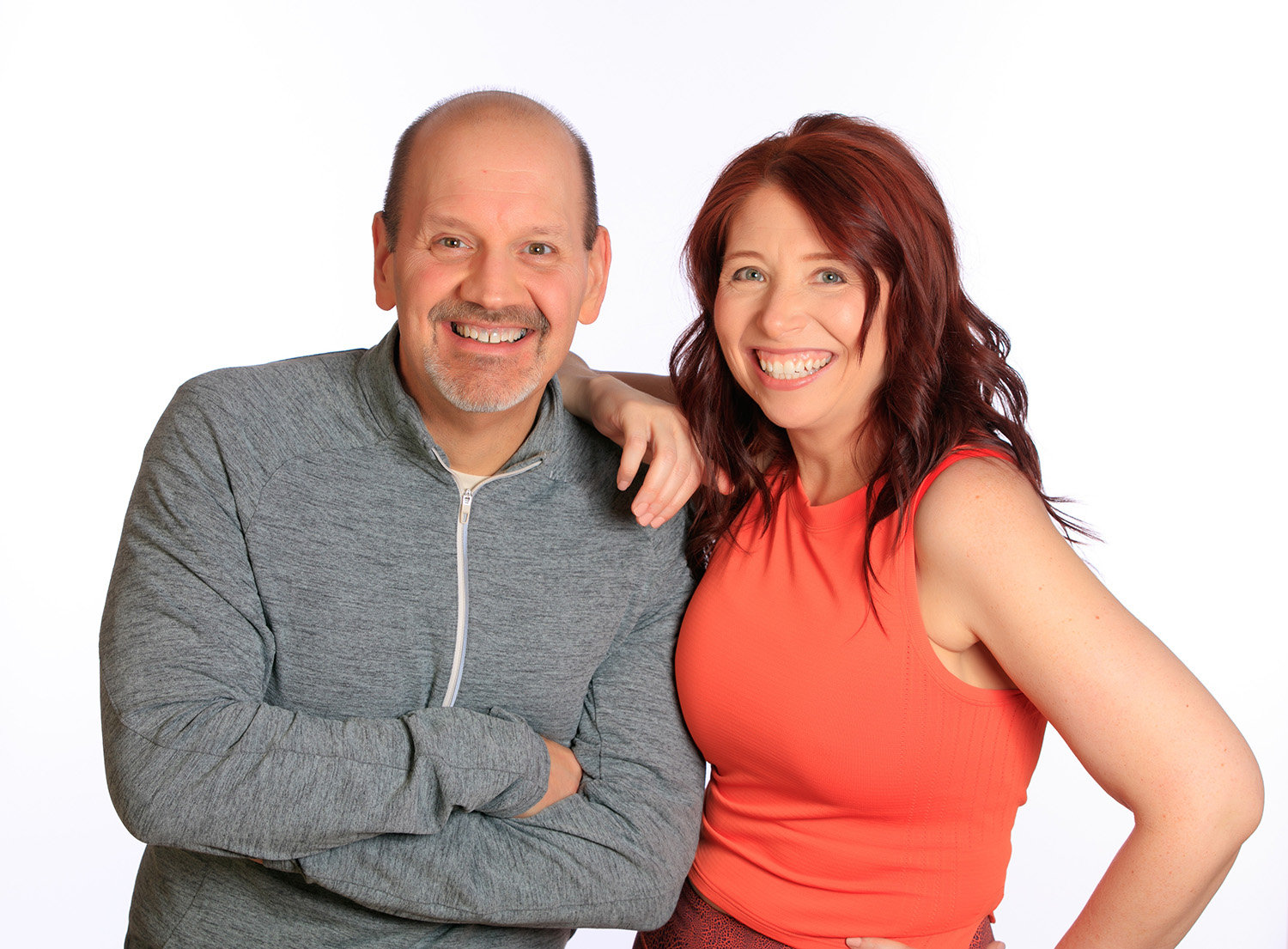 Subscribe
Keep up with all the Peloton news!