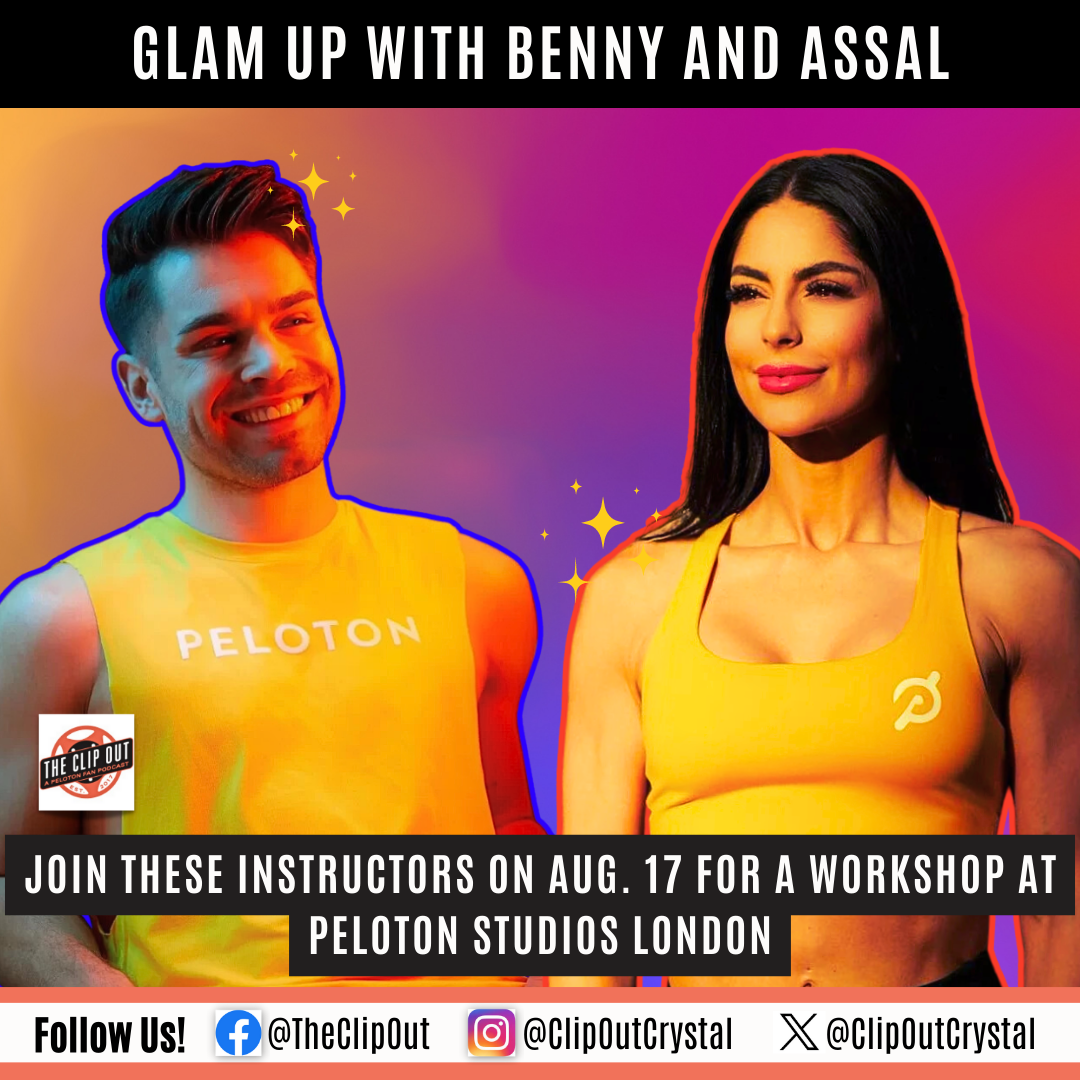 Benny Adami and Assal Arian Glam-Up Event
Glam Up Your Peloton Game!
Calling all PSL Members!!  Join instructors Benny Adami and Assal Arian on August 17th for an exciting workshop at Peloton Studios London called "Glam Up Your Peloton Game!"
Discover the insider secrets of Benny and Assal as they share their pre-class styling rituals and techniques. The Peloton community is invited to soak up the knowledge and learn valuable tips and tricks.
But that's not all- refreshments will be available for purchase, along with the trendy Peloton Apparel collection. Plus, get ready to make your workout wardrobe one-of-a-kind with custom embroidery. No word on what sort of embroidery is available yet, but we're guessing the iconic Peloton P will be part of it!
Curious about Assal's flawless ponytail? Maybe she'll spill the secret of how she gets it so high!
Don't miss your chance to attend this exclusive event. Register now here, but hurry, spots are limited. Be sure to share your experience with us afterward!