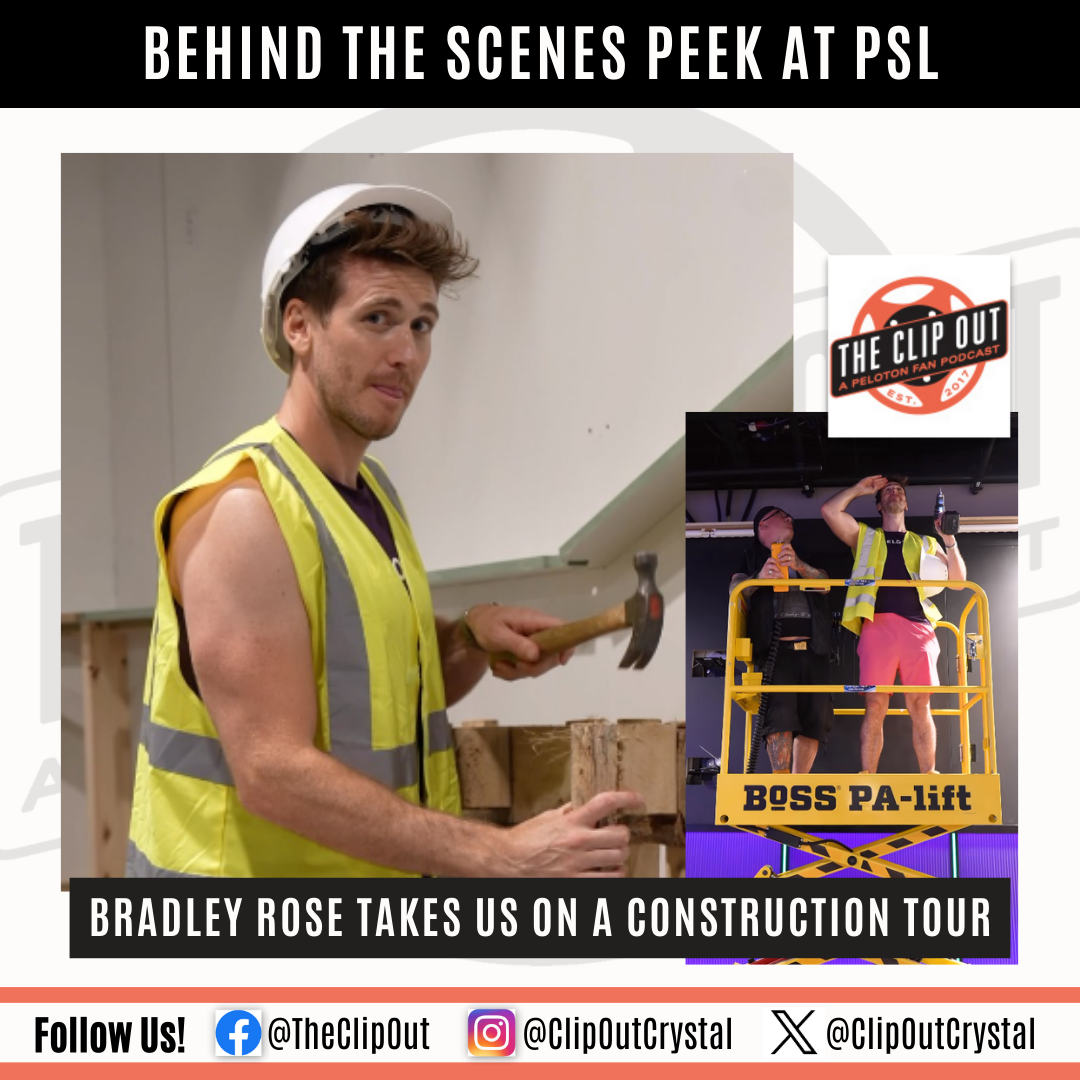 Behind the Scenes Look at Peloton Studios London Renovations
Earlier today, the Peloton Studios Instagram account gave us a behind-the-scenes look at, what appear to be, the major renovations that happened during the studio's 6-week hiatus.  And, while Sam Yo has used this off time to revisit his performing arts roots, Bradley Rose has apparently been moonlighting as a construction foreman (kidding!!  We know he was clearly working as a design consultant).  Armed with a hammer, a hardhat, and a vision, Bradley takes us on a quick tour of everything that's been happening during the studio closure.
View this post on Instagram
What's new?
In the Reel footage, it appears that several, if not all, of the studios underwent a major tear-down and remodel.  Everything from the floors to the walls could be seen in various progressions of a rebuild.  We also got a quick look at the new lighting installations in Tread studio.  We'll have to wait for the full reveal to see if they agreed to Bradley's water-feature suggestion, though.
Ready to see if for yourself?
After having been closed for 6-weeks for this major overhaul, Members are likely eager to start taking live classes with their favorite Peloton Studios London instructors again.  And, if you happen to live near PSL or are taking a trip to London in the near future, new class bookings open at 5PM BST today, September 14.
We can't wait to see what the fully remodeled studio looks like! And, we're also happy to know that, if this Peloton instructor/Actor thing doesn't work out for Bradley, he obviously has a career in construction and design. 
Looking for a refresher on how to navigate the Peloton booking system?  Check out our article here!