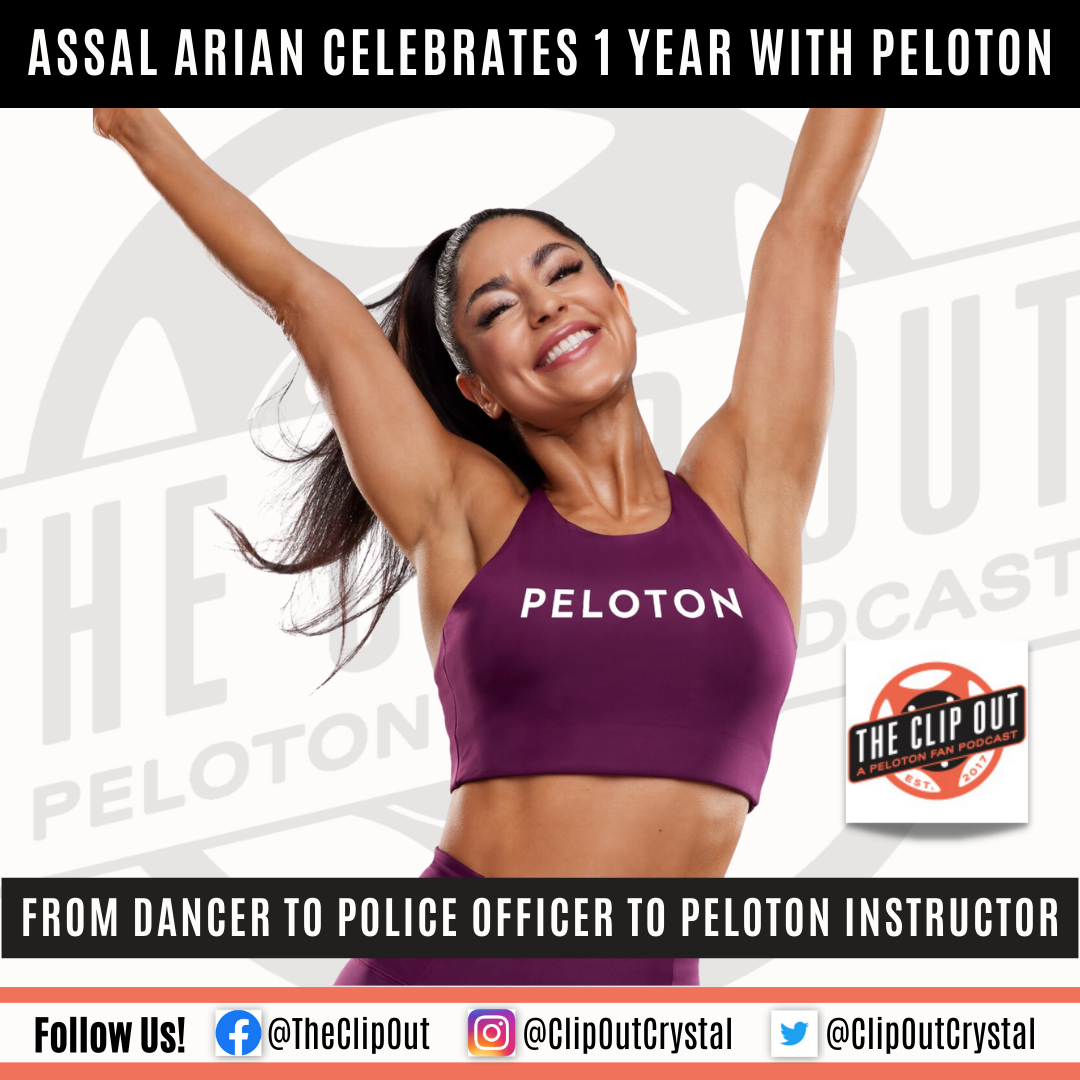 Assal Arian Celebrates 1 Year with Peloton
It's hard to believe that it's already been a year since Assal Arian joined the Peloton team as a strength instructor. But here we are, celebrating Assal's 1-year anniversary with the company. Join The Clip Out as we take a closer look at Assal's journey to Peloton, her impact on members, and what the future holds for this talented instructor.
From Dancer to Police Officer to Peloton Instructor
Assal's passion for movement started at a young age, thanks to her mother's influence as a dancer. But while dance was her foundation, she wanted more than just that in her life. She found that challenge in the police force, where she also discovered strength training to become stronger for her job. Eventually, Assal found her true calling with Peloton, when they contacted her as she was wrapping up her career as a police officer. With Peloton, she has been able to combine her love of movement and strength training as a dedicated instructor.
One Year of Empowering Peloton Members
Assal has made a big impact on Peloton members over the last year. Her strength classes are known for being challenging yet supportive, with a focus on form and technique to help members get the most out of their workouts. Her dynamic personality and infectious energy have earned her a loyal following of members who are always eager to take her classes.
Looking Forward to Many More Years with Peloton
Assal's first year with Peloton has been nothing short of amazing, and we can't wait to see what the future holds for her. We know that she'll continue to inspire and empower members for years to come.
If you haven't already taken one of Assal's classes, what are you waiting for?  Although she predominantly teaches in German, subtitles are available, making these classes accessible to nearly everyone. Try one today, and see for yourself why she's become such a beloved member of the Peloton community. Congratulations, Assal, on your first year, and cheers to many more!