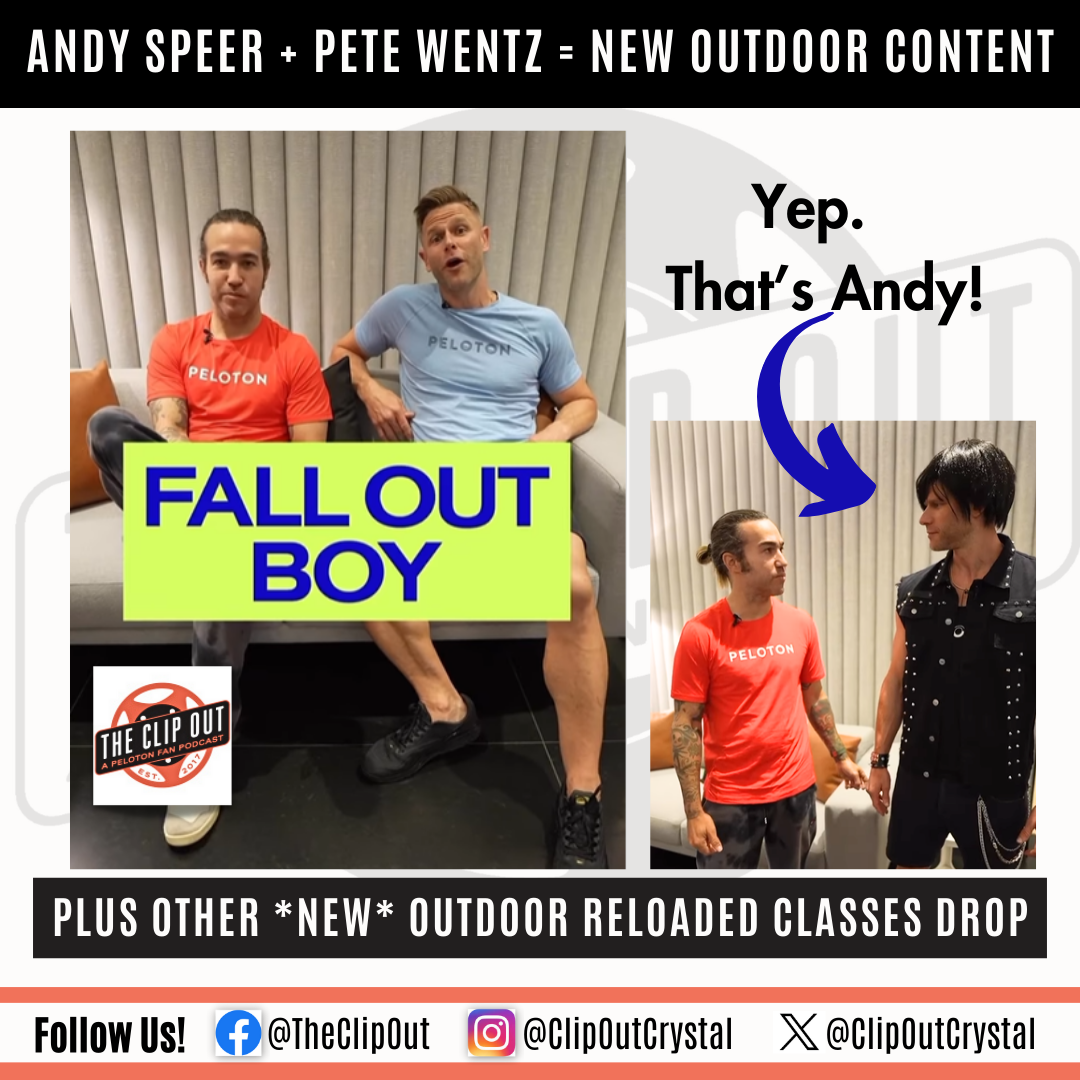 Andy Speer and Pete Wentz Team Up for New Outdoor Content, Plus More Outdoor Reloaded Classes Drop
Over the last several months, Peloton has focused on bringing some of the most popular in-studio Artist Series collaborations to outdoor runs and walks through their Outdoor Reloaded series. Today, a new collaboration was announced, leaving us to ship a new Andy Speer relationship that we didn't even know we needed (sorry Rebecca!):  Andy Speer + Pete Wentz.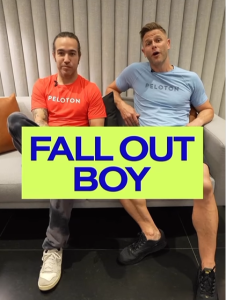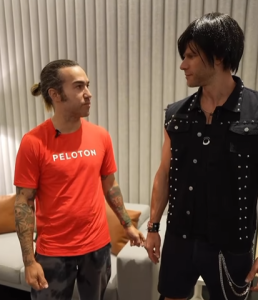 Andy and Pete recently teamed up to film a short Reel to introduce their new collaboration and, well….it's a Pop-Punk affair, wrapped in all the Emo vibes. Their class, a 30-minute Outdoor Run, released on the Peloton app on August 31, isn't the first time an artist has joined a Peloton instructor for an Outdoor collab.  Earlier this year, Ed Sheeran joined UK Instructor Jon Hosking and German Instructor Tobias Heinz for an Outdoor Walk series that offered a behind-the-scenes look at what went into creating his album Subtract.
The Collaboration – It Was Never a Phase, It's a Lifestyle
As mentioned above, the Peloton Studios Instagram account announced Pete's involvement in the class with a cheeky Reel that showcased the musician's excitement…and Andy's acting skills (and fashion choices!). Andy, a seasoned Peloton instructor, is no stranger to creativity when it comes to workout classes, or his clothes, and the collaboration with Pete Wentz is bound to be entertaining. The bumping playlist promises to keep Members moving and grooving throughout the 30 minutes of work.  No word on whether or not Andy has introduced Pete to his beloved dumbbells yet, though.  We'll keep you posted!
But Wait, There's More!
In addition to the FOB Outdoor Reloaded class, Peloton also dropped the following reimagined content:
 20 minute Thomas Rhett Walk + Run with Matt
30 minute P!NK Walk + Run with Jess S.
20 minute Bad Bunny Run with Camila
45 minute Beatles Run with Selena
20 minute Donna Summer Walk with Matty
All Outdoor Reloaded content can be found on the Peloton app.  And, will all of these new classes dropping, combined with the previously released content, there's all the motivation you need to get outdoors and soak up the last bit of summertime goodness!