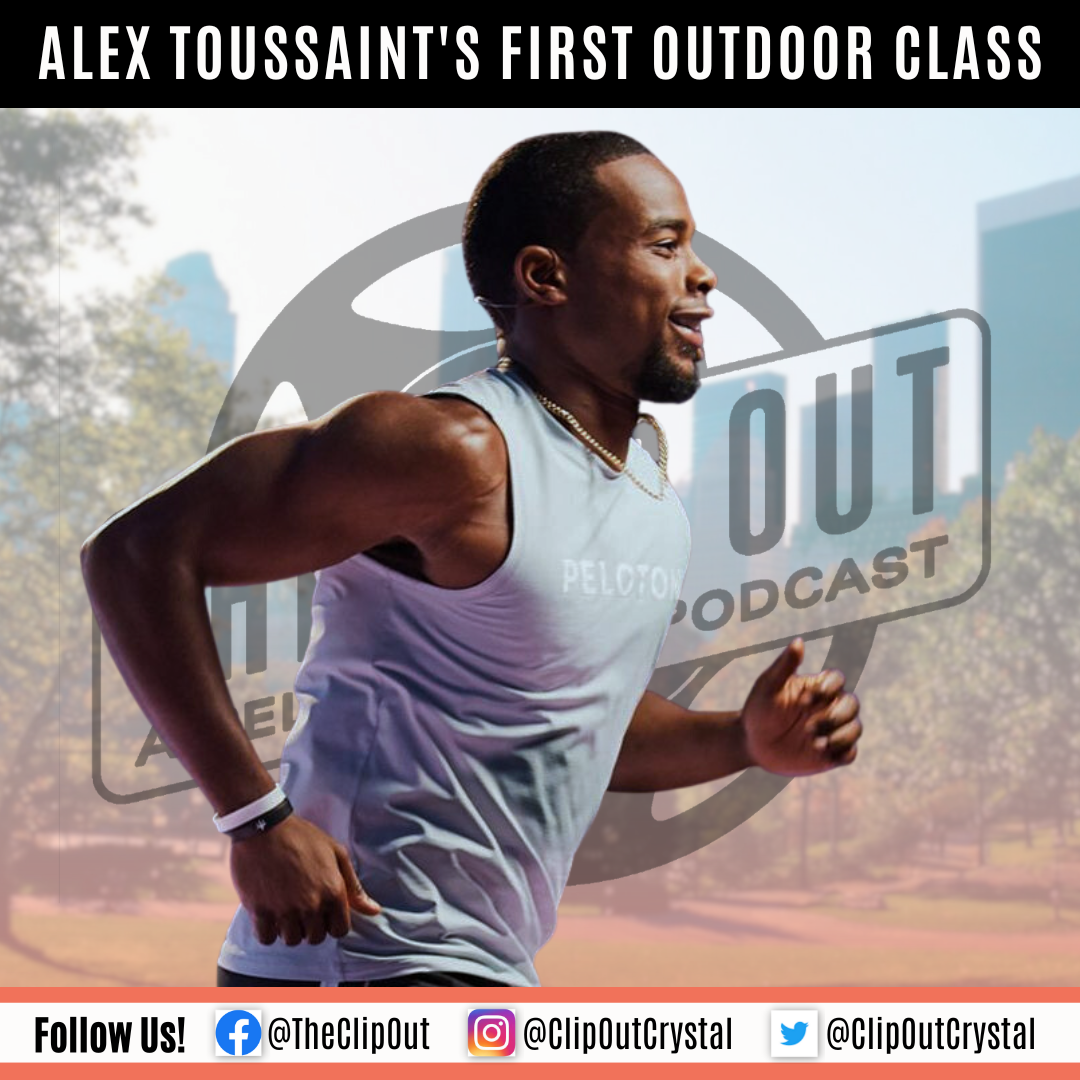 Alex Toussaint Releases First Outdoor Class
Ready to get outside – but also an Alex Toussaint fan?  Get ready to enjoy the outdoors and Alex's motivating teaching style at the same time!  
Alex is an amazing instructor who has stated that he wants to help people "shine internally" and who tells us to "validate [our] greatness at all times."  Who wouldn't want to power walk with that kind of encouragement?  
Alex's first outdoor content, a twenty minute power walk, was released June 22.  The class description promises that it includes Alex's favorite playlist, and it is a spicy one!  The walk features inspiring music by DJ Kahled, Lizzo, and Beyoncé, just to name a few!  The class includes a five-minute warm-up, 14 minutes of power walking, and a 1-minute cooldown.  
Alex's power walk was released on June 22 and can be found under  "outdoor" content on the Peloton platform.   Let's hope Alex continues to release outdoor content for us to use during these beautiful summer months!  
See something in the Peloton Universe that you think we should know? Visit theclipout.com and click on Submit a Tip!
Tune in to The Clip Out every Friday to hear Tom and Crystal's take on this and other hot Pelotopics. We're available on Apple Podcasts, Spotify, Google Podcasts, iHeart, TuneIn. Be sure and follow us so you never miss an episode. You can also find the show online on Facebook.com/TheClipOut. While you're there, like the page and join the group. Lastly, find us on our YouTube channel, YouTube.com/TheClipOut, where you can watch all of our shows.