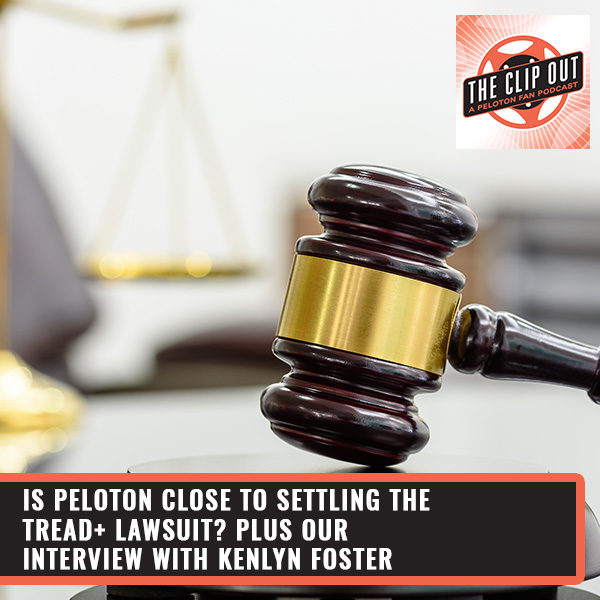 306. Is Peloton Close To Settling The Tread+ Lawsuit? Plus Our Interview With Kenlyn Foster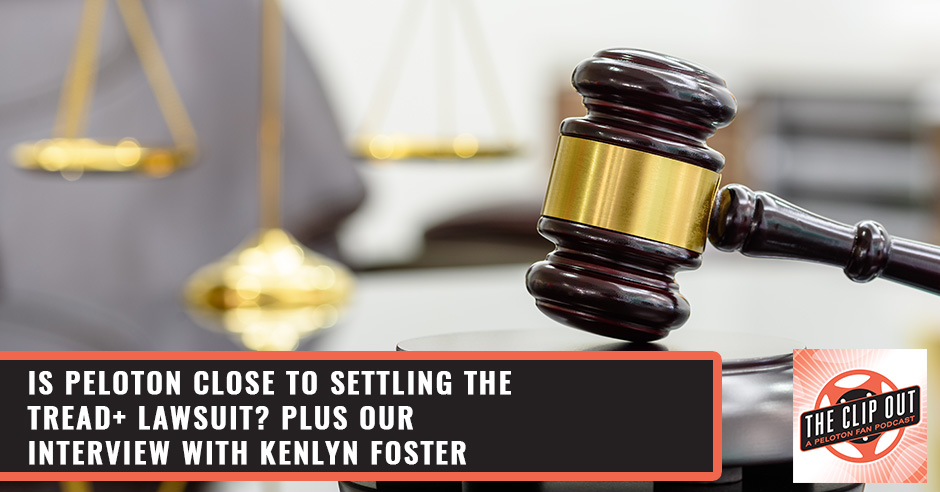 You can opt out of Mother's Day email.
Australians can now use Zip to finance their Peloton equipment.
People Magazine lists the best indoor bikes of 2023.
Peloton asks NY court to agree to Treadmill settlement.
Brokerage firms have conflicting opinions on PTON stock.
Dr. Jenn –  Being mindful of mindless eating.
Jess Simms let everyone know why she's been MIA.
Leanne Hainsby discussed her breast cancer journey on The Today Show.
Emma Lovewell to host virtual book event.
Emma will also be at Park West in Chicago.
Robin Arzon was inducted into her high school's Hall Of Fame.
Anna Greenberg showed the progress on her house.
Angelo/MetPro – Best ways to maximize efforts when getting in shape.
Lululemon exploring sale of Mirror.
SoulCycle reaching out to long-dormant customers.
C.J. Albertson (Ep. 206) finishes 12th in Boston Marathon (2:10:33).
Erica McClean (Ep. 265) also ran the Boston Marathon.
Carey Socol (Ep. 78 & 272) ran in the London Marathon.
Jimmy Barnes is using his Peloton to recoup from surgery.
Mother's Day Collection is out.
New Lanebreak levels.
All this plus our interview with Kenlyn Foster!
—
Watch the episode here
Listen to the podcast here
Is Peloton Close To Settling The Tread+ Lawsuit? Plus Our Interview With Kenlyn Foster
Let's get our clock working. You jumped right in.
I asked if you were ready.
I know but normally there's more of a pause and you were right at it.
Somebody is crappy and it's not me.
For a change.
It's going to be so much fun for the next hour. I didn't do anything.
I know. Normally, I'm the one not doing anything. It's a different kind of not doing anything. You do lots of things. Where are we at? The timeline for this week is 2019.
We're getting through them.
We're almost to the end. Our Patreon people started receiving their gifts. It's a booklet version of the timeline.
It's a printed version, and so far people have been super excited to see it. Especially people that have been with Peloton for a while have enjoyed going back in time down memory lane. I think they're enjoying it as much as we are. Digging deep into all this stuff is fun.
If you'd like an audio version of the timeline, you can listen to our Patreon episodes. If you want to swing by over there and sign up, they are all still there waiting for you. We don't delete them or anything.
It's easy to sign up. You go over to Patreon.com/TheClipOut.
You'll also get ad-free episodes. When we get them early, you get them early. A lot of times, you get them Thursday afternoon-ish. If that's important to you, you can get early knowledge for gambling purposes. You want to do that with your friends like, "I bet I know exactly how many dick jokes Tom tells this week." That'll pay for your Patreon membership right there. It's a wash. You just got to find a sucker. We're also going to be in San Jose in a week and a half.
It's getting close. I'm getting freaked out, people. It's starting to set in. I signed up for 21 miles and I don't know what work.
Haven't you started training for it yet?
It feels like I haven't. This is not where I planned my training. I don't know. Angelo says I'll be fine.
He is the expert, so we will find out soon. He knows what he's talking about. We'll be in San Jose on a Friday. If you want to come to hang out with us, we'd love to hang out with you. We're going to be at a restaurant that I don't remember the name of. It's the one that sells chicken tenders.
It's called The Brits, and it is in downtown San Jose. I think there's free parking. We'll be there from 4:00 PM to 7:00 PM, Pacific time.
Come have a chicken tender with us. Who is our interviewee for this episode? Who are we talking to?
We are talking to Kenlyn Foster. What a treat. Kenlyn Foster is the Honorable Judge Foster. What a fun lady, first of all. She did some special things at her jail, which sounds weird. I don't want to spoil it, but there's a lot of cool stuff that she talks about, and of course her love of Peloton. A lot of neat stuff is happening there and you definitely want to hear it.
What else pray tell do you have in store for people?
We have some lawsuit updates. We have some in the news from the Peloton instructors. We have a visit from Dr. Jenn. We're going to talk about mindless eating. We hear from some of the instructors about what's going on this week. You can find out why Jess Sims has been MIA Angelo visits us, the best ways to maximize efforts when you're getting in shape. We also have a little discussion about Lululemon coming up, SoulCycle, and a bunch of past guest updates.
Before we get to all that, shameless plugs. Don't forget, we're available on Apple Podcasts, Spotify, Google Podcasts, iHeart, TuneIn. Wherever you find a podcast, you can find us. While you're there, be sure and follow us so you never miss an episode. Maybe leave us a review. That's always helpful. One of the easiest and simplest things you can do to help us out if you're so inclined is to share us on your social media feed. If you like Peloton, chances are the people you know like Peloton. You can push it out there for them to check it out. Thanks to everybody who did that.
You can also find us on Facebook at Facebook.com/TheClipOut. While you're there, like the page and join the group. Don't forget our newsletter. We're going to get all the links and things sent straight to you. You can sign up for that at theclipout.com and of course, our YouTube channel at YouTube.com/TheClipOut.
You can see me showing off my Saturday '60s sweatshirt. These are hard to get.
You can see me showing off my Smokey the Bear sweatshirt, which is easy to get because it's at Kohls. There's all that. Let's dig in. Shall we?
We shall.
—
People got an interesting email from Peloton that allows you to opt out of Mother's Day emails.
I assume that if it is triggering for you to see something about Mother's Day, now you can opt-out. This is something people have asked for in the past and Peloton is listening.
My question is, why didn't we get one for the UK Mother's Day?
Maybe because I don't live in the UK? Maybe people did and I didn't get it because I don't live in the UK. If anybody out there in the UK got one for the UK Mother's Day, I'm curious.
It would be interesting to know if they could geo-locate it to that degree.
I'm curious about that too.
I'm conflicted on this. There's no point in upsetting people for no reason, but also at some point, how are you going to avoid the existence of Mother's Day? That seems like a tough row to hoe.
I get what you're saying. It's tough because there are so many tragedies that can befall anyone. My sister died when I was thirteen years old in a horrific way. I can be like, "I don't want to hear about siblings for the rest of your life." That's not the way I was raised. I wouldn't even know how to go about telling other people that. It's a natural part of life. People are going to have siblings and they're going to talk about them. It would be weird to me if I asked other people to not talk about them. On the flip side, if people have asked for this and Peloton is able to do it, then why not?
Ultimately, it doesn't affect me. That was my first thought, how could you possibly avoid it? I guess this is one less thing that you have to trip over on your path.
I'm curious if they'll send out something similar for Father's Day.
I was wondering that as well. It seems like you hear it about Mother's Day, but you don't hear it about Father's Day. I'm not saying that doesn't exist but I feel like the clamor is louder for Mother's Day than Father's Day.
I would agree. I'm not saying it doesn't exist but I've never seen men have expressed the same sentiment of not wanting to see. It doesn't mean it's not out there. I am not the demo. Maybe I'm just not in the men's group where that occurs.
It could very well be. We have a story coming up later in the show that will be of interest to our Australian audience. For our Australian audience, Zip is now how you can finance your Peloton equipment if you live down under. To them, it's not down under. It's just here.
It's where they live. You might remember that a few weeks ago, a firm exited the Australian market.
They were throwing free gifts around like Oprah.
They forgave all of the existing bike loans. Now Zip is like, "We're taking over where a firm left off. I think all Australians are like, "Is Zip going to leave too?" Now is the time to buy a Peloton.
Please do. It sounds like Zip has a stronger footing in Australia. It's like they've added a new client where I guess Affirm was trying to crack the market, and they didn't crack it as much as they thought. They just said, "We're out." If this is of interest to you, then you're probably not listening because you don't have a Peloton yet, so you don't care enough to listen to a podcast about Peloton. On the outside chance that you do, this is how you do it now.
Australians who tune in, share it with your friends who want to get a bike.
People Magazine had an "article," The 9 best indoor cycling bikes of 2023, tested and reviewed. It's basically a list of affiliate links like, "In case you want to buy any of these bikes, please click on our page."
They might get paid for it. By might, they will.
I know Sports Illustrated had something like this for power bikes, but it was even said at the top like, "We didn't write this. We don't know if it's real, but we might get money so click it. If you're going to buy one of these, click through from here." Peloton got the best studio-like experience.
What I find interesting about this link is that it specifically says it's the Bike+ essentials at Dick's Sporting Goods. Did Dick's specifically pay for this instead of Peloton paying for this?
They might very well be doing that because Dick's doesn't make money if you buy it from Amazon or Peloton direct. They could be driving the train on this one. Who knows?
I always find those little details interesting.
I actually had noticed the same thing and then forgot to mention it because I was losing interest in this People Magazine article while I was talking about it.
It made you lose brain cells since it was not an actual article.
—
This is another article that's behind a paywall so we only get a smidge of it because it's expensive to subscribe to Law 360. They're saying that Peloton investors asked for OK in the $13.9 million treadmill settlement. This is with the family who lost a child to the treadmill.
It says that the Peloton shareholders have asked for the Federal court. If you read the rest of this, it says that it would end the claim that the exercise equipment manufacturer misled them about the safety of treadmills that were then taken off the market. The way I took this is this is another one of those class action lawsuits.
This isn't directly with the family.
I don't think so. I took this to mean this was one from a group of people that were like, "We were misled about how safe this was." I don't know. That's just my interpretation.
It sounds like this particular suit must be pretty close to the end. It sounds like Peloton must have made an offer and the people suing want the offer. They just need to judge to say yes.
It says Peloton shareholders, so I don't know. That is my interpretation but it is a little cloudy. It's behind a paywall so it's weird, but that is my interpretation. We'll probably hear more about this fairly soon like within a month or two. We'll probably be able to wrap this one up.
It's nice to see that more and more lawsuits are getting resolved. They've been on a tear.
They really have.
—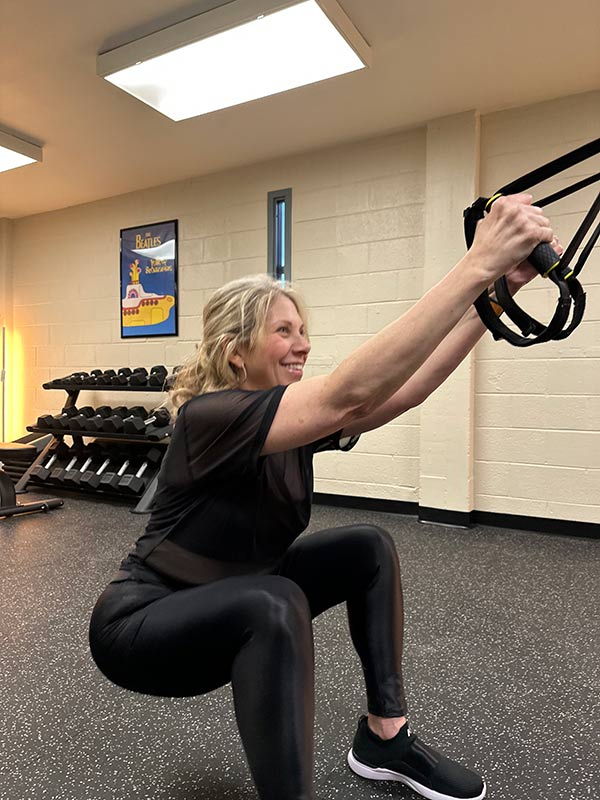 DefenseWorld.net, which is not a military site, I don't think.
To my knowledge, it is not, but it sounds like it is.
It does sounds like we should be talking about, "There's a new line of tanks and we rate them. Click on the links if you're going to buy your tank right here so we get 0.01%." They have an article about it that says, "Peloton interactive now covered by analysts at KeyCorp." I guess it's the different stock brokerage firms and their opinion of the future of Peloton stock, and it is all over the board.
That is the whole reason I wanted to include this. I've seen a lot of negative coverage this week. Last week, they were like traffic on the web. We talked about that. I found it interesting that although overall, the market is down. I mean there's no getting around that, but the response from the different analysts have been so varied. Some people are raising the target price like RW Baird raise their target price from $12 to $14, then gave the company a neutral rating. Bernstein lifted their price from $13 to $20. These are in February when they made these changes. There were some other ones.
 JMP Securities downgraded Peloton from an outperforming rating to a market-performing rating. Goldman Sachs lifted the price target from $12 to $14 and gave the stock a neutral rating in a research note. Finally, it says that Credit Suisse Group lifted their price target on Peloton Interactive from $10 to $12. It gave the company a neutral rating report. In summation, it says 3 research analysts have rated the stock with a sell, 14 have assigned it a hold, and 10 have assigned a buy.
It's split. If you scroll down, there's some other information here. In general, they're talking about how it's up. I want to be clear that they said that it was up this week but overall, the last quarterly earnings data came from February 1st. Some of these numbers tend to be from that. It's a little bit confusing. You got to read all the way through it. The end result is that in the short term, it has been very volatile. There are a lot of people that are still very mixed on this. I found it interesting.
It is all over the board. If people want their clickbait headline, they can pull out whatever piece of information they want to harp on. Whether everything is great or everything is in the toilet, it's all right here. Coming up after this, Dr. Jenn is going to talk to us about how to be mindful of mindless eating, so stick around.
—
Joining us is Dr. Jenn Mann, licensed marriage, family, and child therapist, and sports psychology consultant. You may know her from VH1's Couples Therapy with Dr. Jenn or VH1's family therapy with Dr. Jenn, or her long-running radio show, The Dr. Jenn Show. She has written four bestselling books including The Relationship Fix: Dr. Jenn's 6-Step Guide to Improving Communication, Connection, and Intimacy. It's Dr. Jenn.
Hello.
I missed those shows. I know you do too. One of our listeners has a question for you. Courtney Field is struggling to keep her eating tight and on track. These are her quotes, "I love to snack and graze. Working out is never my problem. I need someone to keep me out of the kids' snack shelf in the pantry. Help."
First of all, it sounds like she's doing a lot of mindless eating. The first thing is to start to be more mindful. You guys have heard me talk a million times about the hunger scale, but maybe she hasn't. That is a scale from 0 to 10, 5 being neutral, where you rate your hunger. Ten is the fullest you've ever been. Thanksgiving full. Your stomach is going to tear open your self up. Five is neutral. Zero is you fainted, you're on the floor, and you're so hungry.
Think about it this way. A 4 is "I think I'm hungry. I'm not quite sure." A 3 is "I'm definitely hungry," and you're not questioning it. A 2 is where you're starting to not feel so good. You're over-hungry. Maybe you're cranky and your stomach is grumbling, and then 1 is where you start to feel dizzy. You're starting to not feel well. On the other side of that 5. A 6 is "I could tell that I've eaten, but I could run down the block if I needed to." A 7 is "I'm full." An eight is "I'm now uncomfortable," and then 9 is "I'm starting to be in pain."
What you want to do is when you go to reach for that snack, ask yourself, "Where am I on the hunger scale?" If you are a 5, which is neutral, or anything above a 5, don't have the snack. Allow yourself to have the snack but wait until your body is actually asking for it. When more hungry, our body is asking for fuel, and we need to fuel it. Maybe you pick your snack and say, "I'm going to wait until I'm a 4, and then I'll have a snack." You're saying a snack is probably not that much food. That will take you from a 4 to a 5.
The other thing that I would recommend doing is to look at what you are eating. You may be someone whose body likes to have a lot of little small meals throughout the day. That works for you but you are judging yourself for it. You're critical of what your body wants. In which case, let's work on getting rid of these ideas of how you should eat, and work on listening to your body and respecting that that's what your body wants.
The other part that I would recommend looking at is how you are eating in between those snacks. Are you eating meals that are satisfactory? Are you depriving yourself too much? Are you not eating the foods that you love? Are you trying to not eat certain foods like carbs, sugars, or whatever it is? Maybe you're depriving yourself too much and your body is craving these things because you haven't given yourself enough of that fuel that your body wants. You're in between veering towards it.
The third thing I would ask that you look at is psychologically speaking, are you using food to avoid thinking about something else? Sometimes we reach for food because maybe we're going through some stress, or we're thinking about a painful time in our life, or there's some trauma that we haven't processed. We look to food to calm or to soothe ourselves or to distract ourselves. We then get obsessive about, "I ate this thing." We then start thinking about, "I'm so mad at myself that I hate that." When we go down that spiral, a lot of the time, we're distracting ourselves from other things that are more painful and more difficult to think about.
It can pull you in a lot of directions. It's not just about hunger or not hunger. There are a lot of things that can be going on there.
What do you do when you're eating because you're bored?
I think that you have to look at where am I not finding fulfilling things in my life. What hobbies or passion projects am I doing? What books am I reading? One of the things I see a lot is complacency. It's so easy to pick up our phones and start going down the Tik Tok or Instagram spiral. Before we know it, hours have gone by and then we're not fulfilled. Even when we're entertained, we're bored underneath it. We don't tend to feel good about ourselves when we go down that spiral. If you create something like making a collage, go for a walk, paint a picture, do something creative, or even do a crossword puzzle or a word search, you're going to feel a whole lot better about yourself than sitting going down the social media spiral.
To be clear though, except if you're on Clip Crystal's Instagram.
All joking aside, I do think that when we are learning, we feel better about ourselves. In particular, the crowd that is tuning in to this show is a lot of type-A like me and you. There are a lot of people who are looking to grow, have better workouts, and expand their minds. These particular kinds of people need to make sure that they're consistent with that.
It's very different from sitting and watching The Clip Out or a documentary or a podcast about how to improve your brain or your nutrition or anything like that, than sitting and watching a bunch of cats looking at each other. Don't get me wrong. I love a good cat on Instagram. I live for that. I get a little bit of a serotonin rush for five seconds. When I walk away from it, I don't feel deeply satisfied.
I agree with that. I find that I need to do projects while I sit and watch TV or something like that. If it's a half hour, that's fine. If we're bingeing, I need to do something else while I do it.
For anyone who is finding themselves going to the snack and is thinking, "It's that first thing. I'm not being mindful of my eating," I have an app called No More Diets that has videos in it. It has the hunger scale, a food log where you can practice rating your hunger, and a lot of great tools.
That's very helpful.
Thank you so much for all that. Until next time, where can people find you?
People can find me on all my social media @DrJennMann. I'm also going to be speaking at the California Association of Marriage and Family Therapists. I'm the keynote speaker. It's super fancy.
That is cool. I guess we should say you won't have any cat-licking videos on your Instagram.
I do. Some are in my story right now. I cannot lie. I can appreciate a good one, but you don't want to be watching them for hours.
That's like intuitive eating, but for social media, it's intuitive Instagram. It's okay to have a cat video.
You want a little bit of fun with some cats, but you also want to balance it out with some other good stuff.
Don't deny yourself the cat video or then now you villainized it and you can't stop it. Thank you so much.
—
Jess Sims has been MIA for a little bit now. People might have been wondering where she is. She finally gave us some information.
To be clear, she had announced this before one of her bootcamp classes, but it was in the pre-show so a lot of people missed it. She had announced at that time that she was in the process of freezing her eggs. She's fine. The process went fine, but it does take a few days of recovery so she is doing that as well. She said that it might take a few more days. She doesn't know yet. Congrats to Jess. That's a cool step.
We must take care of our bodies to take care of our community.
Click To Tweet
Good for her. Leanne Hainsby was on The Today Show.
She was discussing her breast cancer diagnosis. She also did an essay that she posted on the Today Show website. I wanted to follow up on this because there was a strong reaction to this video. She was very forthcoming and transparent. Everyone found it incredibly inspiring. Her main message, and I feel like it needs to be amplified in any way we can, is to trust your gut because her first doctor told her that even though she had a lump, it was no big deal like, "Don't worry about it." She insisted on getting a second opinion. That doctor allowed her to get a scan. Her world would have been different if she had not pushed for that.
I wonder how that works over there because it's socialized medicine. If it's a government thing, and I'm not even trying to get political, but if you want a second opinion here, I would think it's relatively easy to go find another doctor and get one. I don't know how it works under a system like that.
I don't either. I'm not clear on how that works. That is a great question. We have a lot of people from the UK that tune in. If there's somebody that wants to fill us in on that, we would love to hear the details. I think that it's important to pass it on for people to hear. When you feel like something is not right, just listen.
That's scary too. It may not be the best advice. Clearly, based on the results, it was not the best advice. It's easy for someone in that position. I could see you absolutely doing this of not wanting to go to another doctor. You go, "Doctor says it's cool, so whatever. I'm going to roll with it," because you hate to go to the doctors, and a lot of people do. I don't think anybody loves it.
Somebody tells you that nothing is wrong and it's all in your head. We are trained from childhood to believe whatever certain people tell us in their positions of power. Doctors are so smart. They know everything. If they tell you everything is fine, why would you not believe everything is fine?
They're telling you what you want to hear. It's easier to believe when they're telling you what you want to hear, which is everything is fine. It would have been so easy for her to walk away and be like, "I guess I'm good," until things got out of hand and a lot harder to fix.
It's scary how very differently this could have gone.
Emma Lovewell's book is close to coming out. She has a special event on Tuesday, May 2nd. It's a virtual book event that will be moderated by Phoebe Robinson.
Remind me who Phoebe Robinson is. Do you know?
I have no idea.
This is going to be on Tuesday, May 2nd at 7:00 PM Eastern. I am curious to hear how this goes. because whenever you hear moderated, there are going to be lots of questions coming in. I'm curious to hear what questions there are, and how she answers them.
While we're on the topic of Emma, she also will be in Park West in Chicago, Illinois on May 17th as part of her book tour.
She's going to be discussing it. Also, there's going to be a pre-signed book that comes with your ticket. If you get a ticket to this event, you also get a book that is signed by Emma.
Robin Arzon was inducted into her high school alma mater's hall of fame.
I didn't even know high schools had a Hall of Fame. I had no idea. It shows you how much attention I was paying in high school. I was like, "Get me out of here."
It also shows you made the cut. My high school is out of business. I mean I wouldn't have made the cut.
Maybe you made the cut. You just never know.
I feel like I'm pretty safe that I would not have but they remember. That permanent record thing, this is where it comes into play. Your permanent record, they look at it and they go, "No hall of fame for you."
In my high school, if you weren't a football player, they didn't care.
I went to a Catholic school, so it was soccer.
They had never even heard of soccer back in the day. I'm just kidding. I don't know if they did or not. They certainly didn't play it.
In our school, we were so bad at football that our homecoming game was a soccer game. They wanted to be able to win the homecoming game because it was a football team. Our football team was so bad that they actually asked me to join it.
Our football team was so good that we beat everybody. We were the state champions for years.
You grew up in Jeff City and it's the middle of the state, so that stuff is super important there. The school district feeds for a 200-mile radius, and so they scoop up so many kids. They won't break it up into different school districts even though it should be.
Two years ago, they finally built a second high school because they had no choice. It was in a lot of arguments over where those lines were. They looked like this.
It looked like a gerrymandered district.
That's exactly what it looked like.
Do they have two football teams now?
I don't even know. I have no idea.
All I can think of is the last two seasons of Friday Night Lights. It's so stupid that they draw the line so weirdly because it's temporary. You're just doing it to get a certain kid. In two years, that kid is going to be gone and they get these weird lines. It's so short-sighted when they do that.
It made for a good drama on Friday Night Lights though.
It did, which is a great TV show if you haven't watched it.
In the meantime, congrats to Robin because this was actually about her.
She's in their high school hall of fame. Whatever high school she went to, Abington Senior High.
She graduated in '99. Congrats to her.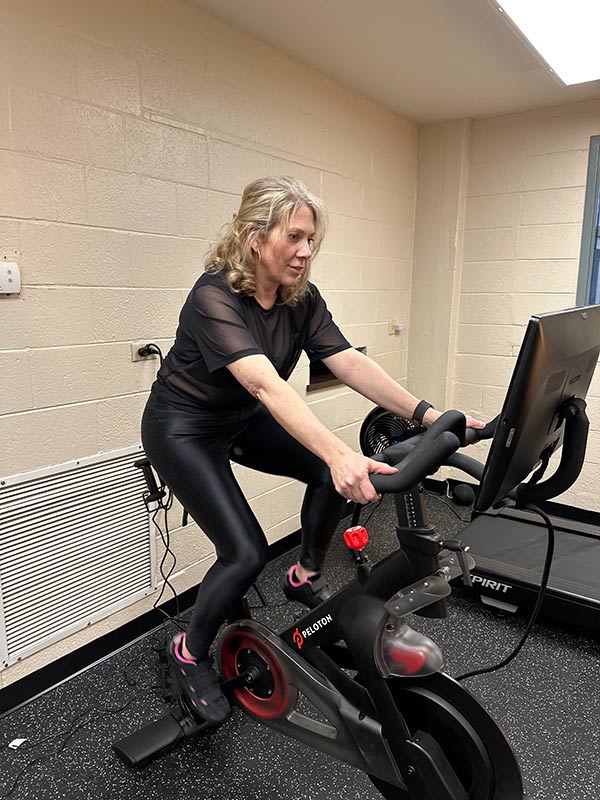 June 14th, that seems so late.
That's East Coast. In all seriousness, it always cracks me up because when Jenn Sherman does Yacht Rock or whatever, and they talk about the summer, it always starts like, "We're wrapping up summer here." They're like, "The summer is starting." I'm like, "What? We've been on three vacations. I'm ready to send these kids back. I don't even know what you're talking about."
Brian's last day of school is May 12th. He's a senior. They kick him out a little early but his graduation is on May 19th. Her's was on June 14th. That's crazy because our school years are all based around farming.
It's a little different here.
It's a lot different. Kendall Toole was featured in Swagger Magazine, which is Robin Arzon's publication.
What's funny is when I saw this, I was confused. I saw swagger and I thought Robin, then I was like, "This is Kendall. I'm so confused." It was a huge feature on Kendall and how awesome she is. She's so amazing and everyone loves her. Of course, that's true. This is several pages long.
If this was a physical magazine, this would be the cover. Congrats to her. Anna Greenberg took to the Gram to show off her house or the progress on their house as they're remodeling it.
She said that it is still a work in progress but they were very close. Some of these pictures I'm like, "Where the hell is this house." I know they have to live close to the studio. I didn't even know they had houses this big in New York. These rooms are ginormous.
It's so weird when you drill down in New York and you find out that they are actually houses there. For someone from the Midwest, New York is all apartment. It's either Manhattan or tenements. There's no middle ground. It's like, "There's a place where they have houses? What?"
They have giant rooms.
I would guess you have to be doing okay for yourself.
I would think that is true.
Coming up after this, we're going to talk to Angelo from MetPro. Everybody always wants to know when you're putting in the effort to get in shape, what's going to get you the most bang for your buck? You don't want to waste any second. You want to get to the finish line as quickly as possible. Angelo has all sorts of tips on what you can do to maximize your gains, so stick around.
—
Joining us is Angelo from MetPro. I normally say here, "To answer your fitness and nutrition questions," but this week, screw you. We're not doing your questions. We have our own thing.
I've heard Angelo talk about this thing called Statistical Behavioral Modification Hierarchy. What the heck does that mean? That's my question.
Can you translate that into people?
That's a mouthful. It's a very nerdy way of saying, "I want to get in shape. What's the most important thing I should be doing? If I'm already doing that, what's the second most important thing?" We have an entire list that is not just whimsical. It's built off of a statistical analysis of okay. Crystal, as you know, we're evaluating clients in real time each day. With MetPro, we have an extra layer of analysis data sets that we're able to extract great-quality data. What we've been able to do is put together a hierarchy. I guarantee the first one on this list, even though I've talked about it with you guys several times in previous episodes, it'll still surprise you.
Let me guess the first thing on the list. Number one on the list is it depends.
It does depend. It's true. If we had to pick one specific marker, in other words, I'm looking at somebody's adherence scores and it's very easy with MetPro. It makes it super easy for somebody to record what they've done without having to spend ten minutes translating. They just literally click a button and I can see which of the meals they get on their meal plan or which of the meals they miss. If they have junk food, what category is it in? Based on what their meal plan assignment looks like, they're given a statistical analysis of how close we're getting to that meal plan if we're way off or we're pretty close. The number one biggest predictor of success is the mid-afternoon snack.
Really?
Yes, and we've talked about that a lot because if somebody is consistently getting their mid-afternoon snack, it's a little bit gaining the system, but it's usually a good indicator that multiple other things are falling into place. Everybody used to say, "Breakfast is the most important meal of the day." Based on the data, it's actually an afternoon snack. That's the most important meal of the day. Here's why that is and we've talked about this before. If you have a mid-afternoon snack consistently, it means you're doing some level of advanced preparation. That's what it gets down to. The person who's doing some level of advanced preparation usually is also eating a consistent breakfast.
It's not the snack itself that's a magic bullet. It's a canary in a coal mine.
That's true. Also remember most people between breakfast and lunch, they only go about four hours. Between lunch and dinner, that is where we run into all kinds of problems. We get busy. We're hectic. We have lunch at noon, and then we often don't eat until 7:30 or 8:30 at night sometimes. In that amount of time, blood sugar gets destabilized. We run into all kinds of problems that set you up for issues with eating the right things in the evening, cravings, etc. If you can do one thing, start with a mid-afternoon snack. Prepare something healthy.
The second thing is breakfast. Our clients that are checking off breakfast are the ones that are progressive. The third thing is exercise regularity. That's the key. It's not intensity, "You got to bench over 250 pounds. You got to do lunges." It's not even considering what exercise they're doing. It's frequency first.
It's funny because when you said, "What do you think the number one thing is to do?" The first thing I thought was something. Do something.
That's exactly right because so often, and this happens to guys more often, my weekend warriors. We remember the warrior days. We're playing high school ball or college ball.
I don't remember any of that. None of that.
The other guys do. This one is not for you, Tom.
In high school, it's Dungeons and Dragons. I remember.
You might have gotten some cardio when you laughed or something.
When we would run to make our Little Caesars run. I might remember that. Does that count as cardio?
No.
What if I have it as a mid-afternoon snack?
Don't eat your Dungeons and Dragons.
I meant the Little Caesars.
It sucks being an adult because you spend your whole 20s wanting to sleep in.
Click To Tweet
Tom legit kills me every time. Here's the scenario, you have the weekend warrior guy. He goes to the gym and he has that work ethic. He does this knockdown, drag-out, brawl workout where he kills it, but then he doesn't go back for six weeks. It doesn't help anything. Start smaller. Live below your means. Why? Because the most important thing is the habit. Once you're exercising consistently, the magic number is three times a week. It starts making a difference but work towards daily, five or six days a week. Small amounts of exercise.
Once you have that in place, then layer on. Let's pump up the intensity. Let's get more specific in the activity. Establishing the habit first is what we're finding because that's based on a statistical analysis of individuals that are the most progressive. What we've learned is that somebody who is consistently exercising greater than two days a week, independent of intensity, is on average losing 34% more weight. There is something to that.
After that, the next item on the list is accountability. At MetPro, it's what we do, but you can have accountability at home simply with a friend, a spouse, or a neighbor. Talk about it. If you're eating healthy, talk about it. Verbally admit to it. What it's going to do is it's going to help solidify in your mind as it's going to be a focus because you're not going to want to go back on that.
I'm laughing because I'm the one who spent a year doing Tonal before I told anybody.
You told me, but you're the opposite of most people. If I had said, "Tom, did you work out today?" He would have stopped working out all the time forever. Because I did nothing and I said nothing, and he had decided to do it, he could do it. That's not most people.
You had the motivation of a reveal, "You're not going believe this, but."
That wasn't my motivation, honestly.
I still know what you're saying and yeah, that's crazy.
I'm not the canary in the coal mine. I'm more like the Labrador Retriever in the coal mine because he's like, "What is he doing here?"
All I can think of is Dug from Up. Don't make me get the cone of shame, Tom. It's amazing how wide we can digress.
It's my superpower.
There are only a few things left on the list. After accountability, then planned lunches. In other words, people that are checking off consistently lunches. That's that next level of, "I'm in it." That means typically there are some preparations or planning involved, thinking ahead about lunches. After that is sleep hygiene. You could absolutely make an argument that you could put that in number one place because if you're not getting enough sleep, nothing works.
It's just that one is a little bit harder to quantify. It's a little more ambiguous. We can tell when somebody is having severe sleep problems, everything comes to a screeching halt. Basically, what we can say is you're going to progress to a point and if you don't address it and it's an ongoing problem, you're only going to progress so far. We put that one on the list right before the next one, which is back to exercise optimization.
Now, it's where I'm having some consistency in my meals. I am already exercising regularly. Now we're going to focus on the best use of my exercise time and adding some intensity. Finally, after that, these are people that are fully committed to structured planned dinners, which are by far the hardest meal to have planned, and planned cheat meals. In other words, that's where I'm following a routine. I can tell you when my next event or day or time to have cheesecake is going to be. I'm not going to eat cheesecake between now and then.
I love that. That's super helpful. Start with that mid-afternoon snack, work backward, get the exercise in, and get something or do something.
Those are good things to fall back on if you feel like you're starting to struggle like, "Which one of these have I maybe fallen away on?"
Here's a quick recap for somebody who wants to jot them down. 1) Mid-afternoon snack, 2) Breakfast, 3) Exercise consistency. Do something simple and quick, 4) Accountability, 5) Planned lunches, 6) Sleep hygiene, 7) Training optimization, and then 8) Structure with planned dinners and cheat meals.
Thank you so much for all that. If people want stuff like that tailored for their fitness journey, where can they find you?
They can find us at MetPro.co/tco.
Thank you.
—
Bloomberg.com reported that Lululemon is exploring the sale of Mirror, which shows that if you stick to it, eventually, you will sell one of these things. Congratulations to Lululemon. We knew you could do it. We look forward to your second sale. That's what this is about.
They bought this in 2020. I think they had big plans.
Everybody had big plans in 2020 if you were in connected fitness.
It was a different time.
If you were connected fitness or Moderna, you had big plans in 2020.
They felt like it was going to take off and they were going to be able to put their instructors in Lululemon gear and sell it, and it was going to be a good win-win, plus they would be in the connected fitness world. How could that be a bad thing in 2020? It seemed like a no-brainer, but we always had questions.
What they didn't factor in was that they bought Mirror.
It was a TV that you hang on your wall.
Sideways TV that was sweating to the oldies on it.
People who have these love them. They say that the content is great. I don't know if it still does, but it had live content, and people enjoyed it. They enjoyed getting shoutouts and things, all the stuff that you got on Peloton. You just did different workouts.
We talked a few weeks ago about how drastically the prices have dropped on these things. We were like, "Are they getting out of the Mirror business and they want to get them out of the storerooms? What's going on here?" I guess this is what's going on here. They want to wring every nickel out of it that they can. You would think that's going to make it harder to sell. If you drive the price down, then you're driving the perceived value down, and then somebody buys the company and says, "They're $1,000 again" or $1,500 or whatever they were. We've seen them as low as $600.
I was thinking $900, but somewhere in that range.
We saw where it dropped, and then it dropped again.
I don't trust my memory these days. If you say $600, I believe you.
For some reason, $695 sticks in my head, but it was jaw-dropping. If it wasn't for the monthly fee that comes attached to it, I could see people buying at that price point because why not? It's like the price of two Guides.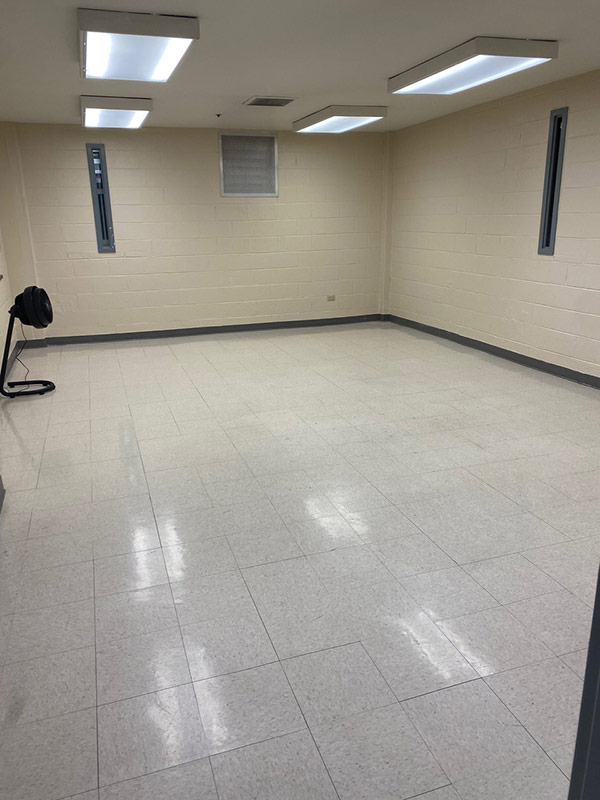 I think that it is smart for Lululemon to get rid of it. I don't know. I cannot imagine who's going to buy it. What are they going to do with it? My question is, who are the people that are looking to buy it? I can't believe that they could put any content on it that would make any difference. What I mean by that is to make it substantial enough to change up the pace for where it's headed. That's what I mean by that. To me, the only point in buying this thing would be to get it out of the market. If you're a competitor, you just buy it to make it go away so it's one less thing you got to worry about.
I also don't think that it's that big of a threat to anybody. I don't know that it's anything that you could prevent because Echelon has a version of it. Also, at the end of the day, we would keep going back to it as a TV hung sideways. It doesn't seem like that's a groundbreaking technology that's hard to replicate. This is just a pure analogy, but if somebody bought Tonal to make it go away, Tonal is a very unique product that you can't easily replicate because it's high-tech and it's difficult, and there are patents you would probably be infringing upon. On this, it's a glorified streaming device. If somebody wanted to recreate it, it would not be difficult.
I wholeheartedly agree. I don't see the point in anybody buying this. I don't know what's going to happen. I feel bad for the people who invested like they bought one. They could end up with a brick. People have said to me, "Do you think that Tonal is going to end up a brick on your wall?" No, I don't. Mirror, I am not confident. I'm not saying that will happen. That's not what I'm saying, but I do not have the confidence level that I do for Peloton or Tonal for the Mirror.
That could be a problem for the industry as a whole. People will remember that one of these companies went out of business, and then they'll get confused. That will slow people down in terms of buying the next thing.
People still say to me today, "Did you get one of those Mirrors?" No, it's a Tonal. It's not a Mirror. They're completely different. To the people who aren't totally up to their neck in it like we are, they don't necessarily know that. We will keep our eye on it and keep you updated as this continues to develop.
Speaking of products, you forgot SoulCycle existed.
I did forget they existed.
We had two listeners reach out and told us about this one.
Sam Jones and then another member who only wanted to go by their leaderboard name. YaAaron. They both got emails after six years. They took a class, or maybe two, six years ago. All of a sudden, they are getting this email.
They got the, "What's up?"
"We've missed you. Come back to SoulCycle." They are doing a 30-day challenge. My guess is this went out to everybody in their database.
They are casting the net that wide. They're going back for people who haven't interacted with their brand in six years.
That's a lot of digging. We'll keep our eye on what's going on with SoulCycle too.
—
The Boston Marathon was on Monday, and past guest, CJ Albertson once again had a very good showing.
He finished 12th for 2023. In 2022, he finished 13th. He was the fourth American overall. We are incredibly proud of him. He's so funny. He was like, "I went out too hard again. I know I should know but damn, I felt good doing it." He's so not apologetic. He said that he ran the fastest that he had run in a long time and it felt good. He felt like himself out there. I love that he is that self-aware to know how he feels. How do you even compare at this point other than by tenths of a second of how amazing you are? All of these people are amazing elite athletes. They're all amazing.
His time was 2 hours, 10 minutes, and 33 seconds.
He was hoping to break that 30-second. He was hoping to come in under 2-10, but he didn't quite get there. I think 2-10-30 was his mark.
It says that he did the first half at 62-20. That's crazy.
That's 13 miles in an hour. No big.
These are some pictures from the Boston Marathon. There was him, and he came in fourth among Americans. He was also on another podcast. I can't tell if this is a podcast or Instagram live because it's on Instagram, but he's talking about his training. He says that he does 178 miles in a week when he's training.
What? That is longer than the distance it is to get from here to Jeff City. That 3 hours at 60 miles an hour in a car. That's insane. He does that. There was another great picture of him training. He said that if you want to have that great down-step picture, which is when you're running and you have your left foot or your right foot hit the ground, they snap a photo of that moment, and every single one of the muscles in his legs was completely lit up.  He said, "If you want a great down-step photo, don't skip leg day." I thought you would appreciate that because you never skipped leg day.
I hate it but I do it. I always do the programs. I always feel weird if skip a whole day. I can't bring myself to do it. I just bite my tongue and power through.
That's what you got to do it.
I have great legs.
You do have great legs. Congratulations to CJ Albertson and all of the Boston runners.
We had another past guest that was in the Boston Marathon.
Do you remember Erica McLean? She was our tarot card reader.
She already knew she was going to do one.
She also knew that she was going to rock it, and she did. She raised a lot of money for the organization she had been raising money for, and we are so proud of her. We were cheering her on and she did an amazing job. Congrats to Erica.
That's why I couldn't be a tarot card reader because I'd be like, "The cards say that I'm going to do great, so no real reason to do it now. We already know the outcome." It was not the Boston Marathon but past guest Carey Socol is running in the London Marathon.
She sure is. She took off on a plane on Thursday. By the time you're hearing this, she'll be in London. I think it's over the weekend. It sounds like maybe she's on her journey to do all the world majors as if she hasn't done enough. Good luck to Carey. We love you. It's been quite a month for her. We have been thinking about her.
—
I came upon this on the Twitter machine. Jimmy Barnes is a big deal in Australia. He's a singer from down under or the opposite of up yonder. He had a hip operation. It's been eighteen weeks and he's recuperating by using his Peloton. Apparently, he's a big Peloton user. He's a very famous singer down there. He's written a couple of books that are very popular. He's a big deal.
He did a duet in the '80s in Australia with Tina Turner of Simply The Best. Down there, it's a duet between the two of them. He has a great voice. I'm not trying to be sh**ty but if you look at him, he looks like a regular old old guy. He's probably early to mid-60s. When you hear him sing, he surprises you. He's good. He's super famous down there. That's another celebrity sighting that's probably more for our Australian audience, but it's out there.
—
If you're not making the news, you're doing a good thing. Don't be in the news as a judge.
Click To Tweet
Peloton has released its Mother's Day collection in the US. Is it the same?
It's the same-ish. It said Peloton Mum in the UK and Peloton Mom in the US. It seemed to me that they had only the bubblegum pink leggings and bra, and the gray tank top in the UK. It seems to me also that the US got a floral set, as well as a set of scrunchies. The scrunchies might have been over in the UK. I didn't spend a lot of time digging around.
If you go there, they are called the crankcase. They have a different word for everything.
I love how they're like, "I'm going to have some takeaway for my dinner." It kills me. Just a little shout-out to one of our UK listeners that got me this sweatshirt. I got to give props to a special person out there. You know who you are. Thank you very much.
Also, we have new levels of Lanebreak for people.
This dropped a week ago.
The segment is called In Case You Missed It.
I did miss it because I have not been Lanebreaking lately. This one is Spinning Session 7. There was a 30-minute level featuring a bunch of people that I honestly have no idea who they are. They also have a 15-minute club classic, featuring a few people that I recognize. Tory Moss, that's who I know. I would never put Tory in a club. It's got to be a remix, otherwise, I don't get it.
You can take that class and find out and report back to us.
I can. I almost took a Lanebreak today. I said, "Siri, flip a coin for me." I named the rower heads and the Lanebreak tails. It came up with heads so I had to do a Row. What are you going to do?
You're going to row. You just told us that. There was no suspense in that question.
I'll reframe it next time.
Coming up after this, we're going to talk to The Honorable Kenlyn Foster. She's a judge. Hopefully, I can get out of this without being incarcerated. Fingers crossed.
—
Joining us for this episode is Kenlyn Foster. How's it going?
Thank you for having me.
Thank you for being here.
I'm very nervous. I should say the Honorable Kenlyn Foster.
In my day job, I'm honorable.
Fair enough. Even more now. I feel like this is the first time we've had a judge on the Clip Out that we know of. Maybe they didn't tell us.
Do you ever hide it with people where you're like, "This person doesn't need to know I'm a judge?"
Yes. I'm a former prosecutor and I still do some adult stuff too. I still preside over criminal cases for adults too. In restaurants when going out, when you see people, you put your head down because you don't want them spitting in your food.
That sounds rough.
People in the community will see me and they'll say, "I had this case in front of you and I'm mad at you because you gave so-and-so custody." You just keep your head down.
I can't imagine because, first of all, we've never seen our judge out in public.
I don't even know if I would recognize him or her.
In Missouri, you don't go up in front of the judge unless it gets to a real trial. A lot of times, it doesn't get to that. It's the lawyers in the back arguing with the judge on your behalf. It has to be like everybody refuses to settle.
If you're in front of a judge, it's because one or both of you are being in a complete D-bag. It's very rare to talk to a judge.
Maybe that's why they do it. I don't know. It's something for your state to be thinking about.
I'd like that. Not have to deal with people.
I don't know if Missouri is a state people should be aspiring to behave like that.
I live in Tennessee.
You have a certain set of issues there. We'll just leave it at that.
It's a jump ball.
How did you find Peloton originally?
I didn't know anything about Peloton but I was on the bench. I had just been elected and I was sitting all the time. I'm a former prosecutor and an assistant DA. I was up and moving and I'm sitting. I bought a little under-the-desk cycle thing so I could sit on the bench and move my legs. Somebody from IT came down to install something and said, "Do you ride?" I said, "No, I don't ride. The only time I rode outside on a road bike, I fell off and broke my wrist, so I don't do that."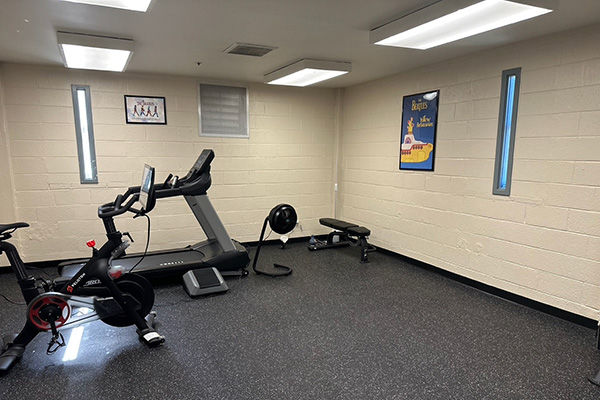 He said, "Have you heard of Peloton?" I said, "No, I don't know anything about that." He proceeded to tell me all about Peloton. I happened to be out in Denver and I was visiting my son who was in college there. I found the Peloton store. I went in and I got on one. I said, "Kids, what do you think? Should I get this for Dad for Christmas?" They looked at me and said, "You mean for you?" I said, "No, for him. Don't you think he'd like it?" He does cycle outside. They said, "Whatever." I ordered it from the store in Denver and had it delivered here. I got it in November 2018.
I love that. First of all, we've been to that store.
I was doing the math. I'm like, "When were we in Denver?" It was 2017.
We were there in 2018.
Not too long before you. I love that you ordered it from a store in another city because so often if people will buy it from their hometown, especially when there are so many stores out there. They'll get it there. It's been a while since we've talked to somebody that either bought it sight unseen or got it from somewhere else and had it shipped there. Does your husband use it?
Not at all. I think he's been on it maybe ten times in 4 or 5 years.
The kids were right.
The kids were absolutely right.
Did you have them installed on your bench, so you're trying cases from your Peloton?
I would love to do that. I'm not sure that would fly with a judiciary but dreams. #Goals. I wanted to have a Peloton at work for years and I couldn't quite figure it out. My chambers are small. I couldn't figure out where I was going to put it. We have what's called a temporary holding resource. We have juvenile detention for delinquent kids who commit crimes. That's where those kids go waiting for a hearing. It's usually the bad kids. Not like your shoplifting from Claire's kids but people who do bad stuff. They're violent.
We have this temporary holding resource, which is shelter care for children that are runaways. They're unruly. It's temporary. It's not a secure facility, although it looks like a secure facility, it's not locked. They could walk out the door. We don't tell them that but they could walk out the door. It has been decertified by our Department of Children's Services for several years. It's been sitting vacant and unused.
I talked to the sheriff and I said, "Sheriff, you got this space." We have a park right outside the courthouse. I thought, "If I could walk at lunch or run at lunch or something, could I use your shower that's in there?" He said, "Sure." I said, "You've got this big day room that's open and empty. If I were to go in there and stretch afterward, would that be okay?" He said, "Yes." I said, "I like to practice yoga and I teach yoga. If I could do that in there, would that be okay?" He said, "Yes." I said, "Would you be okay if I brought in some equipment just a few things?" He said, "No problem. You can do whatever you want to with that space."
I've reiterated this to everybody. No county funds were expended on this project and no county hours were expended. I did everything after hours or on the weekends. We painted this space. I had commercial flooring put in and I got a commercial Peloton so all my staff can use it. They can all log in and use it, which is awesome. I've got a light commercial treadmill and a half rack of weights and a TRX multi-mount and a couple of pro-TRX suspension straps. I got my yoga mats. I've taught yoga there and I've had an epic Peloton competition with one of my coworkers. We had the Peloton for 5 or 6 weeks now, and we had a month-long Peloton competition that ended at midnight.
I'm dying to know. Anybody that listens to the MetPro method out there, this is where this conversation started. I need to know who won, Kenlyn.
Magistrate Judge Battingfield beat me in the last few hours. He beat me by 54 miles. He rode 560 miles and I rode 505 in one month. Is that not insane?
It is insane.
I had a knee procedure on February 1, so I did all this in a knee brace. Am I not crazy? This is crazy.
You should get bonus miles for that.
I know. I should get it, and the commercial Peloton is an easier bike. My bike at home is a harder bike.
I believe that.
What is the difference between a commercial Peloton and a private or personal one?
It's harder when you have one that's private. That's the difference. It's a harder bike. The one they have in the hotels, Tom, if you've ever ventured down, just look. I know you don't get on them but if you ever look. It has a login screen that you can log into your account and the subscription. I pay for the subscription. It's a commercial subscription so an unlimited amount of users can get on it. After you get on, you do your classes then after so many minutes, it logs you out automatically so that you're not sharing your data or your rides with anybody else.
Out of curiosity, what's that subscription cost?
It's $1,400 a year.
It's like $104 a month or something like that.
Thank you because I don't do numbers either.
If it was $1,200, that would be $100 a month and so, then I took the remainder.
I have a staff of eight and I'm going to invite the Sheriff's office to use it too. I'm opening it up to a bunch of people because I believe in health and fitness. I think it's important that we take care of our bodies so we can take care of our community.
Do you still have to have a subscription for your bike at home?
Yes, I have two. I have the commercial subscription and the one for this one behind me.
Shouldn't you be allowed to log in with her other one when she's at home?
This is at the risk of Peloton yelling at me. I have heard that she could do a workaround but it might be a bit of a pain because she would have to activate each bike each time so she could log in. She could only have one subscription.
If she tried to log in at home, it might log somebody else out. When you bought the commercial one, did you give your own referral code?
I didn't even think about that.
You should have.
I give that referral code out to everybody that I try to invite to join us in our Peloton adventure. I can't believe I didn't even think about that.
We're all human. We all make mistakes, and we are innocent until proven guilty beyond a reasonable doubt.
Click To Tweet
I just ruined her day.
You did. She sat back at everything.
If we were in court, I would be getting sentenced by now.
You would be in contempt.
"I sentence you to an FTP test."
That's awful. That's the worst.
I know. You're a hanging judge.
I even didn't think about that. It's okay.
I feel bad now.
It's okay. Moving on. I'm crushed.
Crystal and I recently discovered a show that we went down the rabbit hole.
I told Kenlyn about this on the MetPro method.
It's called Court Cam.
Now I have discovered it too.
It's on Hulu for those of you that have Hulu.
Are you obsessed?
I had to make myself put down my phone. I was watching it in bed and I was like, "I've got to get to sleep."
We limited ourselves to one a day. It goes down really easily. It's addictive. It's footage from inside courtrooms of incidents that can happen. I like it better than Cops because I always felt like Cops were putting on a show. They felt a little constructed, then the older I got and the more thought about it, I'm like, "This feels a little problematic." You're going into people's homes and catching them at their absolute worst, where this is just court security footage. Everybody knew what they were doing and so I don't feel like it's contrived. It is pretty riveting.
It is awesome, as a judge to watch other judges and how they handle those situations.
I'm curious about your take on that. There are some mean judges.
I want to start a podcast with you where we watch Court Camp and you break it down.
That will be so much fun.
You're like, "This judge is insane."
This judge is going to get reprimanded badly. There was one I watched where she was so calm and I was like, "There's no way I would have been that calm and cool and collected." She handled it so well.
We love Judge Mindy from Florida.
She's so calm and nice and genuinely nice.
She cares about the people. I bet it's Mindy you're talking about.
Probably so and something to aspire to.
You can tell some of them have been there so long, they just don't like anybody. Those are invariably old white guys.
No comment.
She's like, "That was not me who said that. That's the loose canon on the show. I tried to sentence him to an FTP but he's in a different jurisdiction. Don't hold me responsible." Mindy, I think we're getting her name right. She's the one who's sentencing somebody and she's like, "Did we go to middle school together?" They did.
I love her. If I ever had to be in front of a judge, I hope it's a judge like Mindy. That's what I thought. Not the guy who was like, "I hope you die in prison as well."
That guy should die in prison though.
That guy was mean about it.
That seemed a little grandiose.
We are totally obsessed with that show though.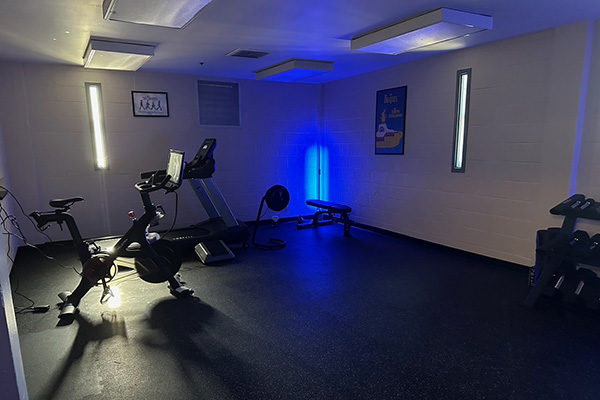 Since you told me about it, so am I. I go to bed at 8:30 and I'm like, "It's midnight. I got to go to bed."
Do you get up super early even on the weekends?
I do. We had this Epic Peloton competition. It went to midnight but I couldn't ride anymore. After 9:00, I was done but then I had to wind down. I still was going to sleep in but I woke up at 4:30 even though I turned off my alarm.
That's the worst. It sucks being an adult because I feel like you spend your whole 20s wanting to sleep in. You got to do all these things. You got to work on the weekends a lot of times in your 20s, then by the time you get to the time where you can sleep in on the weekends, your body won't let you. It's not cool.
I got up and went to hot yoga to try to stretch out all the aches and pains, and that was nice.
That's good. You've got quite a gym set up going on there behind you.
I do. This is my home gym. I sent you pictures of the gym and the commercial Peloton. I email that right before we started. I got my Peloton and it's not a Peloton tread. I got my treadmill before I knew about Peloton but I tried. I've got an elliptical that nobody uses. I don't know why we have it. I keep wanting to get rid of it. It's too heavy to carry out of the house and some weights. I'm a TRX coach too, so I got a TRX Mount that's on the ceiling. You can't see but I can do my TRX.
How do you find time for all that?
I get up at 4:30 in the morning.
Go to bed at 8:30.
8:00 or 8:30. I'm lame. I have no life outside of work and court and gym.
I think it's pretty badass but that's just me.
When I'm awake, I go, go 110% all the time.
You might have to do some of that while you're sleeping. I'm pretty sure you get it all done. That's a lot.
Is being a judge something that you set out to do? Is that something like when people are going to college they're like "I'm going to go to school. I'm going to get a law degree. My goal is to end up as a judge," or is it something that unfolds as you go along your career path?
I can't speak for everybody else but for myself. I went to college and I ended up working in politics. I don't know why because that's not my personality, but I ended up there. I ended up going back to law school several years later. When I graduated from law school, I knew I wanted to be a judge. That's what I wanted to do.
Getting to be a judge is a difficult process and not everybody gets to have that opportunity. I had worked in private practice then I had an opportunity to work for our local district attorney general. It was a great opportunity. It was a huge pickup but I didn't care because for me, that was a stepping stone and I loved that job. I loved being a prosecutor. There is a lot of great feeling to stand up and say, "I represent the people of the state of Tennessee, and we want this person to go to jail for his crime or her crime."
I was working in a court with a judge who decided he was going to retire. He called me and asked me if I would consider running for his position and I said no. Even though I wanted to be a judge eventually, I love my job. I thought it was not maybe the right time. He wore me down over two weeks. I finally decided to throw my hat in the ring and it's a political process. In Tennessee, they elect the judges and it's a partisan election. I was in it with five other people in a primary, then I had a contested general election, which was insane. For my family, it was probably horrible but here I am. I've been on the bench for eight-plus years, going into my ninth year now.
How often are you up for reelection?
Every eight years.
That's a long time.
I've started my second term as a judge and who knows?
Do people pay attention to judicial elections?
People pay attention to the general population. I only get contested, I wasn't contested this second go-round. Nobody was running against me, so they're like, "We don't care."
I feel like in Missouri, at least for the general population, a judge has to do something noteworthy that made it onto the news.
Whenever I go to vote and there are the judges, I'm like, "Who are these people?"
You have no idea because it's not your interface. It's not like you hear a lot going on from judges like you do a political person like a Senator or something like that. I'm not saying they're not doing things but you don't have like a moment-by-moment interaction on the news the way you do with other politicians.
We shouldn't. We are supposed to be fair and impartial and keep our heads down and do our jobs. That's good judging. If you're not making the news, you're doing a good thing. Don't be in the news as a judge. That is a bad thing.
It's a rule of thumb. If you've heard of this judge, they're probably bad unless that judge is Kenlyn Foster and you heard her on The Clip Out. That's different. That is the one asterisk for this thing.
I don't even know if you could comment on this but I'm thinking about watching Court Cam and some of the judges that they would have, like that guy. You may not have made it this far in the series but they've gotten things like DWIs. They've had problems that they end up showing this to a judge. I'm always surprised that they're right back in court. I'm like, "Wow." It's very interesting how the system is so different for somebody that is already a judge than a person that like if I got a DWI, I would be punished for that and rightly so. It looks so different when you see it in that context. Does that make sense what I'm saying?
It does and again, I have to be careful what I say here. We're all human. We all make mistakes and we are innocent until proven guilty beyond a reasonable doubt. Somebody has been charged but they've not been convicted. They carry on with their lives. If they've been convicted, maybe they've done everything they're supposed to like a normal person would have to go to jail for 48 hours and would have to do their community service and be on probation. I can't probably say things.
I get that but when you get to the episodes we're talking about.
When I get to the episodes, I will text you or email you probably. How does that sound?
There are a couple of them where they have body cam footage of the judge in question being like, "You need to call Sheriff whoever and ask him who I am." It's bad.
We'll let you watch that.
Let me get there and I will email you my comments. My daughter got pulled over. I have three kids and they're 27, 24, and 18. My eighteen-year-old is my speed demon. She got pulled over in one of our local municipalities. The next thing I know I have this officer calling me. He's like, "She didn't tell me who she was. She's your daughter." She's doing what I told her to do. I said, "You're not supposed to use the fact of who I am to get out of a speeding ticket." That's a bad thing to do.
Don't worry about the leaderboard and do what you enjoy.
Click To Tweet
She was so upset and she was crying. She's like, "Mom, I did what you told me you do. Now he's yelling at me because I didn't tell him that I was your daughter." The officer was like, "What do you want me to do?" I said, "You do what you do with any other idiot eighteen-year-old going however many miles over the speed limit in a construction zone. Give her a ticket." That's what you got to do. You cannot use it. That's bad.
It's good, ultimately.
It is. I can't wait to get to those episodes.
If you could see the footage from your chambers and things that have happened in your line of work, is there anything that you can share with us that might have stood out that would have made an interesting episode?
Yes. The one that I keep thinking of is I had a young person who was clearly in a crisis and had been detained for a crime. We were taking testimony and he just lost it. He went ballistic and I feel bad for him. It took several officers to subdue him. As he was being pretty much carried out of the courtroom, "I got this See You Next Tuesday."
It was a scream down the hall and people could hear it. I was like, "There we go," but then he came back and he apologized. You have officers carrying this poor child and he was almost eighteen. They were carrying this poor child. I got the full-on word of no return. That's the only time I've ever been called that one. I've been called everything else.
He wanted to make sure he stood out and it worked.
You're like, "Do you know what else is a bad word that starts with C? Contempt."
I said, "You're going to go back and sit for a week and we'll see you next week. Not next Tuesday."
I see what you did there.
The parents are probably the worst. It's awful to say I feel so sorry for their children because of the way the parents are. If parents step out of line, I don't have a problem holding them in contempt or finding them, but sometimes it happens.
That bad.
I can only imagine.
You get the Mama Bear and Papa Bear syndrome. People want to protect their children and when their children are in trouble, they can get indignant and angry.
Which is not ultimately helping their child. That's the part that I don't think they understand.
We deal with that where I work. We have very different career fields but the shows that you tend to have the most problems with our family shows. It's Disney on Ice, the circus, and graduations. We do like 30 graduations in a six-week period. They are the worst because you have all these blended families who maybe didn't blend quite so well. They probably haven't been together for a long time and now they're thrown into this very emotional moment. It can get really ugly fast. Those are the ones where people act up.
That's the thing. Do you have security there? Where you are?
The lady who runs our security got physically assaulted with a concussion. It looked like the pictures that you probably saw of Crystal. It was that bad of a beating she took at the circus. The show was over and the guy wouldn't leave. She went up to just say, "Show is over." Before she got to shift, he was on her. It's funny because three weeks earlier we had done Snoop Dogg and everybody was like, "Oh no, Snoop Dogg." We didn't have any problems at all. At the Circus, we had an incident like this.
This security person is so nice. Some security people can come in hot. They start trying to throw their weight around and she's not like that at all.
She's the best person we've ever had in this position. I've been in the building for almost seventeen years. She has the ability to de-escalate a situation. She's not coming in playing the tough guy. For that to happen to her was outrageous, but in Circus, that's what happens.
That's terrible. People are insane.
Going back to your gym that you have a competition, will there be a competition part two?
Yes, so October. I am convinced.
"I didn't win and this will not stand. There will be a second competition."
I'm his boss so I could fire him technically and he knows that. He sent me the nicest message about this was a great challenge for him. I have to tell you, this was the moment. I was under the weather Monday. I canceled my docket but I had been out of town Saturday and Sunday. I'd been ahead and I was falling behind. I got on this thing back here behind me and I rode 30 miles at a snail's pace. It took me 3 hours to get 30 miles.
I looked up at my husband walking through and I'm like, "Andy, it never occurred to me that I might not win with the person I'm competing with." This is what he says, "He is a decade younger than you and he's an incredible athlete. He's a guy, so he's got more muscle mass and more neuromuscular power." I'm like, "It's so not helping. Why would you say that? He's not a decade younger. He's eight years younger. He's a very incredibly fit athlete but I'm not chopped liver. He's in his 40s and I'm in my 50s but it's okay if he's a guy." I fought all week to get caught up and I couldn't. He ended up smoking by about 54 miles. October is our plan. My knee should be fully healed. I keep saying I did this with a bum knee. Next time, he needs to watch out.
I'm thinking, I don't know, just the vibe I'm picking up on. I have a feeling there's going to be some training that goes on.
It starts. I have to recover today but it starts tomorrow.
It's funny, the conversation between you and your husband because you were such a lawyer. You're like, "Not a decade, it's eight years." I picture you turning to an invisible person being like, "You're under permission to treat his hostiles." Eight years to a decade, is that a metric thing?
Poor man. I adore him. He was so trying to help. It didn't come out. He should have said, "You're going to kick his ass tomorrow."
Feel like he almost got to see you next Tuesday.
I think our families and probably the rest of my staff are happy this thing is over because we have been obsessed. It's been a smackdown. The smack talk has been bad. We got to finish the court then we run down to see who could get on the bike. The one at the temporary holding resource, which we renamed the health room, is easier. I would try to get on that one before I went home for the day. It was crazy but I did it. I made it to the end and I made it over 500 miles, which is a pretty big accomplishment.
It's a huge accomplishment. It's a lot of miles. That is a tremendous amount of miles. We already established I can't do math but I know it's a lot for one month.
I was still strength training and practicing yoga and teaching yoga and he was running. I don't know what was wrong with us.
I feel like by October, you're probably going to have a bunch of other participants too.
I hope so. We need to spread it out. I know Tom is probably triggering for you this level of competition.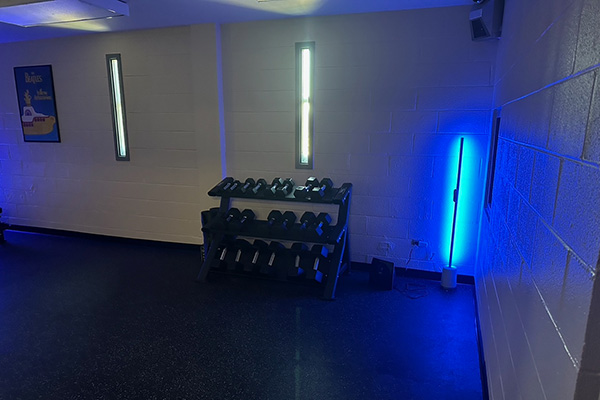 I don't compete.
I know you don't. That's what I'm saying. It's a really intense competition.
The reason I don't compete is because I'm so competitive and I know I'll lose, so I don't even engage.
I think she listened to your episode with Dr. Jenn.
I feel like I know you. It's so one-sided. I'm so sorry.
What does your husband do? Is he also a lawyer?
No, he's an architect. He is Mr. Calm. He's so kind and considerate and focused. It's a good foil for me and I love him. Putting up with me is hard, and I'm a former prosecutor too. It's not like you can get away from the questioning because I'm going to cross-examine you about everything.
I have no doubt that. Crystal's a project manager, so I get project managed all the time. It's like, "Point me in the direction you want me to go. That's what I'll do."
He doesn't like it whenever he's off-schedule but whenever there is a schedule to be kept, he is appreciative that it happens.
What is your leaderboard name?
I am Wicked Goddess. It's a long story.
Are you going to share?
Yes, I will share the story. I don't drink alcohol anymore. I used to. Long story, I had a weird thing where I passed out 5 or 4 years ago, and I have a brain tumor. It's benign. It's fine. I'm now super healthy but I was brewing beer at one point in my life. I brewed this awesome American strong ale that was high ABD. I named it the Wicked Goddess. We had some friends over and they proceeded to have a little bit of the Wicked Goddess.
Nobody could drive home. We had to call cabs. It was awful. It was sloppy bad, whatever. I decided, "I would love to have a brewing company and make this beer for real." I decided we would become the Wicked Goddess Brewing Company, then I don't drink anymore and I stopped brewing beer but I had named myself the Wicked Goddess on Peloton.
I love that. That is great.
I thought for sure the way that story was going to go is like, "I decided I want to start a brewing company, so I went to the department and there's an empty room over here that's unused."
"Sheriff, can I have that room to brew some beer please?"
Start my own distillery.
Do you have a favorite instructor?
I do. I love all the instructors. Sometimes my mood will dictate who I need to take but Denis Morton is my go-to pretty much for everything. He's the person who can quote pop culture and reference Joseph Campbell in one sentence. I dig that. When I take his yoga classes, whatever his cues are, somehow I can see what he's talking about in ways that I don't with other instructors. I think his brain and my brain may work the same way but I take everybody's classes. I had a rough day, so I needed a Robin class and I needed to be pepped up so I took something with Alex. It depends. If I need to calm down, maybe I'll take something with Sam Yo. It's where my mood is that day.
That's a smart way to do it.
In your professional opinion, which instructor is most likely to end up in court?
I hadn't thought about that one.
It's a fun game. It's a present instructor. You can't name a past one.
You can't go Daniel. That's too easy. He's already in court. He just got done with court.
He did. He's done. They settled.
That's too easy.
Let me think about this one. I'm always surprised Jess King is not making the news for something. Now she has a baby. Out of the clubs, you get into trouble. I don't know. Who do you think? I'm almost afraid to say. I might get in trouble.
That's why Tom said it. He's trying to cause crap.
I'm just trying to put her on a spot.
Jess King, no offense, but you seem like the type that might happen to stumble into something fun but then with negative consequences.
Something fun then it goes awry. I can see that.
I need to think about that one.
The easier question. Do you have any advice for people entering the world of Peloton?
I have all kinds of advice. I would say take an all-for-one ride because that gives you a little smorgasbord of who your instructors might be and you might find somebody you like. I would say hide the leaderboard because that's depressing. When you're 55, it's very depressing. Hide the leaderboard and don't worry about that. Do what you enjoy. Try everything. Try instructors and scenic rides and just ride. Try everybody and hide the leaderboard.
That's very good advice. To your point of trying everything, you don't even have to stay with Peloton. You have TRX. You do yoga. You can dabble outside of Peloton. We won't hate you if you do. It's okay.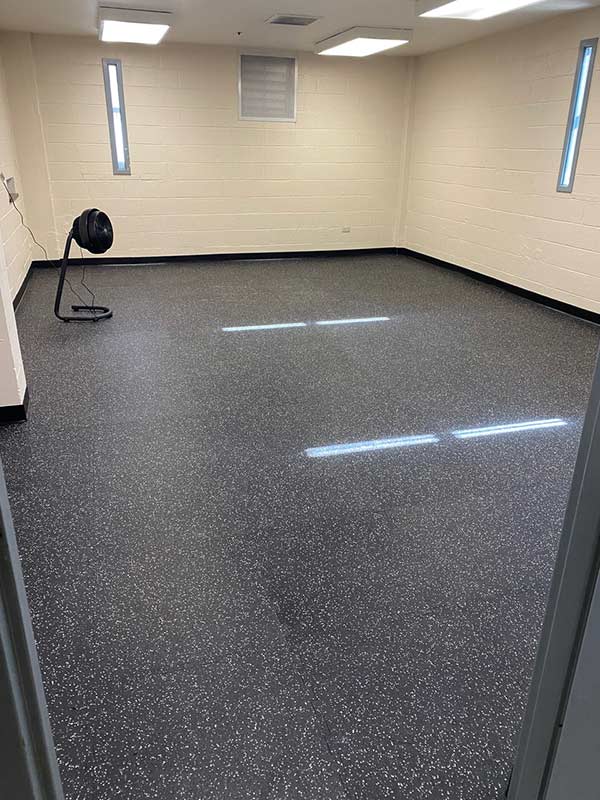 Whatever welcome to Peloton or intro to Peloton, or whatever the program is, it takes you through strength and yoga and Pilates, do that. That's fun and it helps you understand all the modalities that Peloton offers.
Excellent advice.
Thank you so much for taking time out of your day to join us. Before we let you go, where can people find you on social media or are you not findable?
I am findable. I have a very boring Instagram account, @JudgeKenlynFoster. I only post on rarely. I also have my private Instagram account, which is @TheWickedGoddess. You can find me there. I'm @KenlynFoster on Twitter and Kenlyn C. Foster on Facebook. Those are professional. If you want to see the down and dirty, go to the Wicked Goddess.
Everything else is going to be very buttoned up. It makes sense. Thank you so much for joining us. It's been a lot of fun.
Thank you so much. Take care.
—
I guess that brings this episode to a close. Until next time, where can people find you?
People can find me on Facebook at Facebook.com/crystaldokeefe. They can find me on Instagram, Twitter, and the Peloton leaderboard @ClipOutCrystal.
You can find me on Twitter @RogerQBert or on Facebook at Facebook.com/tomokeefe. You can find the show online on Facebook.com/TheClipOut. While you're there, like the page and join the group. Don't forget our YouTube channel at YouTube.com/TheClipOut. That's it for this one. Thanks for tuning in. Until next time, keep pedaling and running and rowing.
 Important Links
Love the show? Subscribe, rate, review, and share! https://theclipout.com/