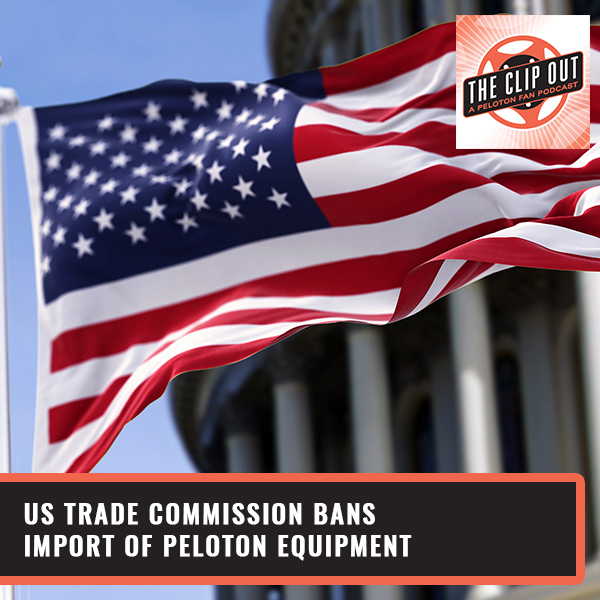 300. US Trade Commission BANS Import Of Peloton Equipment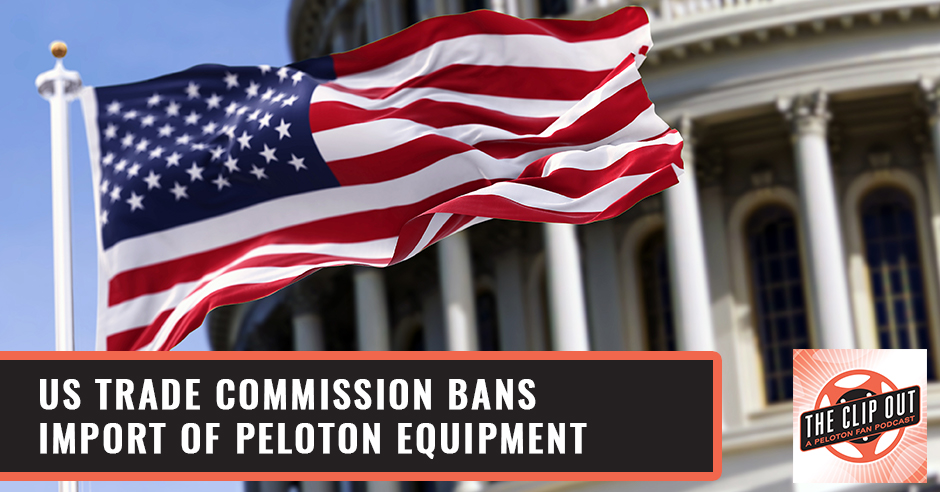 We unveil The Clip Out exclusive Peloton timeline!
Is the Rower coming to the UK soon?
Bradley Rose was using a Row…but where?
Peloton picks up another former Twitter executive.
Peloton CFO spoke at Morgan Stanley Technology, Media & Telecom Conference.
Peloton considering rolling out bike rental to international markets.
Affirm exits Australia. Peloton switches to Zip.
The Times UK talks about why Peloton is so addictive.
Security Boulevard looks at Peloton's API.
Peloton makes Gotham Magazine's list of Best Workout Classes in NYC.
Connect The Watts talks about all the upcoming books from instructors.
Peloton is looking to hire a Program Manager, Talent & Learning Engagement.
Mad Dogg loses lawsuit with HIIT Mum over "spin" trademark.
Peloton is being sued for ADA violations.
We talk to Peloton's Kailen about their new social media channel.
Leanne Hainsby talked to the Telegraph about teaching while getting chemo.
Cody Rigsby talks to Tom's Guide about mental health.
Cody was enjoying (aka "drinking") at EPCOT.
Robin Arzon is posting journal prompts on IG.
Robin is scheduled to appear at a Washington Post event.
Jon Hosking was showing off his pottery skills.
Jess Sims was at the Big East tournament with frisbee dogs.
Ash Pryor lifts Matty Maggiacomo.
DR. JENN –  Former Stay-At-Home struggling to find time for exercise at new job
Zwift lays off 15% of its staff.
Paralympian Tammy Cunnington rode her hand bike in-studio.
New classes to celebrate Women's History Month.
Sporting Equals did a PSL Tread class with Susie Chan for International Women's Day.
Rebecca Kennedy's "Straight To The Core" now available on all platforms.
New Lanebreak levels.
92 year old Sally Ruby celebrated her birthday at PSL with Sam Yo.
Birthdays:  Sam Yo (03/16)
All this plus our interview with Diana Nichols
—
Watch the episode here
Listen to the podcast here
US Trade Commission BANS Import Of Peloton Equipment
I'm so excited. I can't believe it's 300 episodes.
That's a lot of episodes. My other podcast is like 730 something. I'm just saying, but 300 is nice too. That's is no small feat.
No small feat indeed. It's almost six years of our time.
With everything that has been going on with you and then the show hitting 300, we've been having some talks about what The Clip Out will look like moving forward. We've got some ideas in mind, but they will probably be in the not too distant future. Coming up soon, The Clip Out might look a little different. That's all I'm saying. We haven't figured out exactly what that means. We have some ideas that we're kicking around.
All of this has made us reflect. There are some changes that we feel are needed. We'll keep you updated.
Watch this space. For 300, you have been working on a big project behind the scenes that you are now ready to unveil the first piece of.
I am so excited about this. Those of you who have been tuning in every week since the beginning might remember way back that I casually mentioned that we should create a timeline of Peloton and have it out there to keep track of because there's so much that happens. Lo and behold, Diana Nichols stepped up and said, "I do print design for a living. I would love to help you create a timeline."
It's a giant infographic that will display all of the key moments in the history of Peloton.
I mean all. This is so detailed. For the first time ever, you can go to our website and you can see the timeline or part of the timeline.
Because it's so massive, we have to reveal it to you in increments.
The thing is that the first couple of years, it's not overwhelming. There's a lot that happens, but it's not overwhelming. As things pick up speed, it gets insane. What we're going to do is we are going to reveal a new year each week on the website theclipout.com. You can go to the Peloton timeline that is on theclipout.com and you can see 2012 and 2013. Believe it or not, we are already at a decade of Peloton. This is a love letter to Peloton. This is a love letter to the community. Diana and I have been working on this for so long now. Diana did end up doing a lot of work. I want to give her the credit that is due, but this has definitely been something we both have put a lot of heart and soul into.
In conjunction with the timeline, every week until we're caught up to the present day, we will be dropping interviews in our Patreon feed with Diana where we talk about what went on in that year. The first episode will drop on the same day this episode drops. That will spotlight those first two years, 2012 and 2013. Moving forward, it will be one year per Patreon episode until we're caught up to the present day. Lots of bonus content are coming for the Patreon subscribers over the next ten weeks.
If you are interested in getting that information, it's Patreon.com/TheClipOut. I will be contacting anybody who is currently a Patreon member. As of episode 300, if you are already a Patreon member, you are going to be getting a very special gift. I will be asking you very soon for your addresses. I am so excited about this and I cannot thank Diana enough. She is our interviewee for this episode. Everyone that isn't a Patreon member is still going to get to hear Diana talk about how she made the pieces that she made, how this all came together, and the whole background of the story. If you want to hear the in-depth year by year, that's where you need to become a Patreon member.
Just to be clear about your free gift. If you're tuning in to this and you haven't already joined, there's no rushing at the last minute to get the gift. If you want to join, you will still get access to every bonus content. When episodes are early, you get them early. A lot of times people get them 10, 12, or 15 hours ahead of time. I don't want somebody to go join, hear this, and feel like, "Why didn't I get the thing?" I just want to be upfront about that.
I am so excited about this though. I can't wait to share it with you. Is there anything else we should say about it, Tom?
I think that is everything. What pray tell do you have in store for people?
We are not going to have a visit from Angelo for this episode, but we try to never leave a thing without adding a thing. We are going to have a visit from Kailin Davidson. She is the new person in charge of the Peloton Studio Instagram account. We're going to talk to her about how that came to be, what exactly that account is going to be used for, and how she's feeling about it going so far. It's a fun interview. We also have a visit from Dr. Jenn. She talked about whether you've been a stay-at-home mom or a stay-at-home parent, and now you're going back to work. How to find time to exercise. There are also lawsuits we need to cover. There are tons and tons of news of what is going on with Peloton. We also have competitor information, past guest updates, and a bunch of in case you missed it.
Before we get to all that, shameless plugs, don't forget we're available on Apple Podcasts, Spotify, iHeart, TuneIn. Wherever you find a podcast, you can find us. While you're there, be sure and follow us so you never miss an episode. Maybe leave us a review. That's always helpful. Something else you could do that's helpful that doesn't cost you a dime is to share an episode in your feed. If you like the show and you love Peloton, you probably have friends that also love Peloton. That's an easy peasy thing you can do to make like-minded people aware.
Additionally, you can find us on Facebook, Facebook.com/TheClipOut. While you're there, like the page, join the group. Don't forget our YouTube channel, YouTube.com/TheClipOut, where you can watch all of these. Of course, our aforementioned Patreon, Patreon.com/TheClipOut. For $10 a month, you get the whole kitten caboodle. You will get bonus content, ad-free episodes, and early episodes when they're available. It's a little extra way you can help out if you are so inclined. There's all of that. Let's dig in. Shall we?
We Shall.
—
After we got done recording this episode, a breaking story hit.
It has been a while since we've had one of these.
Peloton and iFIT hit with US import ban over streaming technology. The US International Trade Commission has banned imports of essentially all Peloton equipment if I'm reading this correctly.
It says, "Video streaming fitness devices made by Peloton and iFIT," after a judge found they infringed on Dish Network patents.
They have 60 days before it goes into effect.
The presidential administration gets to review it. After 60 days, if they find that it's valid and it goes through, then it will take place. I know it's a lot of hope but Biden has a Peloton.
Biden likes his Peloton, but I don't know that he's going to step in because he likes his Peloton. That's not the way the law is supposed to work. The question people probably have is what does Dish Network have to do with Peloton? It says that the patents covered adaptive bit rate streaming technology that lets users stream content from around the world in real-time at the highest possible quality.
You'd think everybody is infringing on this patent.
You would, and maybe they are. They had previously sued Lululemon over the Mirror, and they have reached an agreement. That's why they're not affected by this because Lululemon said okay and they paid whatever the rate was. My guess is at this point, Peloton probably ponies up and makes a payment.
Based on how things have been going and they've been slapping down these lawsuits, that makes sense.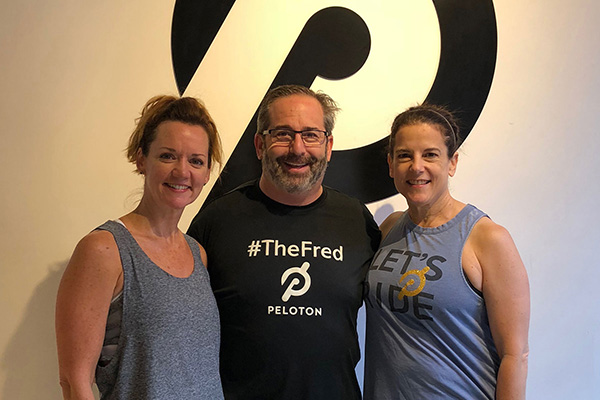 Since Lululemon has already reached an agreement, you also have a metric for what the dollar amount should be. On the one hand, you look at it and you go, "They don't have a lot of leverage now because they lost this lawsuit." On the flip side, Dish Network has already figured out what the market rate is with Lululemon to try to charge drastically more.
Is any of that public? Can they use that? It's almost like a bid. Whenever you're doing services, it's a sealed bid. You're not supposed to be sharing that.
They are the sole provider or sole source. That world is so small. They got to know. If they come in with a crazy high rate, they got to have some recourse, one would think unless they want to license it exclusively.
It's interesting that this is occurring now because this says that the ITC Chief Administrative Law Judge Clark Cheney sided with Dish in September. Why are we just hearing about it in March?
Maybe it's like a criminal case. This is the sentencing phase. What's the remedy? We're not lawyers. We're just spitballing from an article from Reuters about what we think makes sense here. My guess is that they determined that they had violated the patent, and now they have to decide what the remedy is. The remedy is you either make a deal or you don't bring the stuff in. It says no importation. My question becomes if they're making it here, is that allowed? Why would that not infringe on their patent?
Because it's around the world. Maybe that's one key. The bit rate was from around the world. Could that have something to do with it?
I have no idea because then my first question to you was, is the Ohio factory back in play? Because they still haven't unloaded that property. That being said, there's no way they could get that up and running in 60 days. They would still have issues. Maybe they stopped doing sales and let their inventory not dwindle as quickly.
According to this article, a Peloton spokesperson said that the company was disappointed with the decision and believes it does not infringe on the patents. The ruling will in no way disrupt service for its users. My question is, what about new members?
You got to wonder. It says no disruption in service. If it's about the importation of equipment, you already have your equipment, so you're good. What about people that don't have equipment yet if they can't bring in new stuff?
It's a question mark. I would assume that Peloton would say if they felt that it was going to impact new members.
You would also think that if this was decided in September, Peloton has to have a worst-case scenario in place.
That's a very good point, Tom, back from September to March. I don't know what that plan is, but if Peloton is saying members are not going to be impacted, I'm going to believe members are not going to be impacted. I don't know what they have up their sleeve. Maybe it's that settlement you alluded to. That's my thought.
Watch this space. For the purpose of clarity, we recorded this segment after the rest of the episode. We now return you to your regularly scheduled Clip Out already in progress.
—
We have reason to believe that the Peloton Row is closer than ever to arriving for the UK members.
We do indeed. A person spotted this on the app when they were taking a class and trying to find a good stretch. They found the pre and post Row stretches showing up under class types. It also could simply be that every once in a while, it happens that it shows up on the app. There are lots of Row classes that have ended up there and then had been taken off. Since this was a person in the UK, they felt like maybe it is coming sooner. We know it is coming to the UK. It's just a matter of time. Who knows? Maybe it's sooner rather than later.
Adding to our conspiracy theories is the fact that Bradley Rose posted on Instagram footage of him using the rower. Since he is in the UK, you got to wonder what does that mean?
I don't know what his home gym looks like. Is this his home gym? Is this at the office? There are lots of questions. We have lots of questions. Either way, he said, "Do hard things."
He said that he's surprised by how difficult rowing is. He didn't expect it to be that hard. Now he's like, "That's a whole thing." Peloton has continued picking up former Twitter executives, which I think is a smart move. They've hired Dalana Brand to be Chief People Officer, which is a fancy pants way to say HR.
I feel like that's important because a lot of people thought that had something to do with the community. It does not. This is for internal employees, not the community. This is not replacing Jayvee. This is replacing the Chief People Officer who left a while back. I'm glad to see it. As you said, Tom, this is a smart move. It will be interesting to see what we're going to do. It's also worth noting that in this article, Barry said that the hire completes the leadership team that he had been working on for years.
We're done seeing executive hires for a while.
In theory.
I think it's smart. I know Twitter purged a bunch of talent. They got some issues over there because their owner is smarter than everybody else.
Let's just leave it.
He is. Ask him. He will be the first to tell you that. If you love him, you know that I'm right. If you don't love him, you know that I'm being sarcastic. You can land either way, but he's a jerk. It's great that he's dumb enough to purge all these high-level performers and they're out there scooping them up. Well done. Peloton participated in the Morgan Stanley Technology Media and Telecom Conference. You can tell this is a technology conference because it has the most boring name in the world.
I felt like sleeping through the title. I was ready to nap.
I guess points for you know exactly what it's going to be, but there is not one creative element.
Those financial folks like to be very straight, "This is what we're doing."
They used AI to create the title of this event.
I'm sure that's SEO. Liz Coddington is the one that participated in it. I don't know if Barry was there or not. They might have both been there, but it's a thing.
This is the first time I've ever gotten this page to load. I still don't see anything except this one statement. Apparently, their CFO said that they are considering rolling out bike rentals to other international markets.
Riding with other people is the most memorable experience in riding a Peloton. Meeting the instructors is just secondary.
Click To Tweet
No. To some international markets. Right now, there are no international markets. That's my point, not for rental. That's why this is a big deal to me. It also indicates that it was only Liz at the conference, not Liz and Barry. It just quotes the CFO got. It's a good takeaway to have. It's something to look forward to. It doesn't surprise me at all that they're doing this, but it's smart that they are.
Affirm announced that they are leaving Australia. For those who are unaware, Affirm is the partner that Peloton has been using for financing purposes when people purchase a piece of equipment. They're still the company in the States, right?
Yes, they are. Affirm is only leaving Australia. I know Peloton already uses somebody different in the UK. I can't remember the name of the company, but it's not Affirm in the UK. They are going to be moving to Zip.
I don't know what that means. What do you think the order of these two things was? Do you think Peloton moved to Zip, and so Affirm was like, "There's no reason for us to be in Australia anymore?" Do you think they decided to pull out of Australia because they weren't getting the other business that they wanted and Peloton had to pivot?
I saw last week that Peloton was no longer using Affirm in Australia. I truly don't know which created which. Maybe this is just the news from this week. I don't know if Affirm had already announced that or not. Maybe they had quietly told their biggest vendors because they needed time to find a new vendor. That could be too. They could have had private conversations in the background. I don't know. No inside knowledge on this one for me.
The Times UK has an article all about what makes spinning so addictive from Antonia Hoyle. From what little we could read because it's behind a paywall and we don't have pounds so we can't get in there, she seemed very surprised that she enjoyed it as much as she does.
There are a lot of people like that. They are skeptical and then they try it and end up having a lot more fun. It's a lot more engaging than people can ever expect. Also, it never gets old having the ability to do your workout in your home on your own time. You think you want to go to the gym, but then you can just hop on and you're still kind of at the gym.
It is funny watching the UK go through the life cycle that we've experienced in the US. It's like 2018 where people are still like, "I've been making fun of this but it's actually fun. I didn't expect that. I guess I've got to take back all the snarky things I said."
That is exactly what is happening. In Missouri, we understand that.
Yes, because it's also now 2018 here, or is it 1818? It depends on the issue. Security Boulevard talks about why vulnerability scanning alone isn't enough for API security in relation to Peloton. I tried to read this. Apparently, it's from the same people that wrote that Morgan Stanley headline because I don't know what they're talking about.
You did know Morgan Stanley, so this isn't from the same people. It is just as boring. For people, here's all you need to know. Back in 2021, do you remember there were API issues? Peloton has always kept its API open so that third-party vendors can access that information and use it in their apps. For example, Apple. That is a third party, even though there are very small ones that do this as well.
This is what makes your Apple Watch or Strava sync and get the data to tell you things.
It does a lot more. There are people out there that go and scrape Peloton's website and look for changes. They use those APIs as well. It's used for a lot of things. This article is reporting Peloton as an example. It was a vulnerability where they could go in and load stuff on a machine that could get all of your information. They could access your cameras, etc. We've talked about this before. You have to be present though. This is not something that a person could do remotely to your bike or your tread.
They have to be physically in front of your bike to do this.
The reason that it matters is because of gyms.
They are at hotels or something. You now have some of those hotels that were flirting with these programs of bringing a bike to your room.
Now, what are they getting an eyeful of? It's important to know that it can happen. It's also important to know that if you were using a Peloton in a hotel room, you could turn it off. You have the ability to make sure that you're not being looked at. You want to know that it's a thing. I dumb that down. This article also talked about high-level risks and other things that involve API security that I don't care about. They use Peloton as an example and all the vulnerabilities that they had. That was why I included it.
Gotham Magazine has listed the sixteen best workouts in New York City, and Peloton made the list.
They better be. Sixteen are on here, including Cycle Bar. I feel like Peloton is more fun, in my opinion, but that's okay. Humming Puppy, what is that?
I don't know. All I know is when I was scrolling through the first time, I thought it said Humping Puppy. I'm a big fan of puppies as the next guys, but I don't know that you should be humping them. First off, they're underage. Second, they're puppies.
I think there are consent issues too. Anyway, it's Humming Puppy and it appears to be some kind of yoga.
Now I want to know how they got to Humming Puppy.
Maybe you hum puppy.
I was trying to make some sort of play on Downward Dog. These don't seem to be ranked. It's just a list.
Peloton was not at the top, but that's okay.
Technically, I don't think anyone does.
What's interesting about this is they didn't use One Peloton. They used Peloton Studio's account. I find that fascinating.
I haven't caught that. It's interesting that the media is already picking up that they should use this one instead. I wonder if that happened organically or if Peloton had to reach out or if this article originally post a different link. They reached out and were like, "Use this one."
Did they say, "What should we link?" A lot of times, when we have the opportunity to be interviewed, we get asked things like that. Either way, congrats to Peloton.
—
Peloton is looking for a Program Manager, Talent and Learning Engagement. First off, I don't like the new formatting of how people list job titles.
This is a Program Manager of Talent and Learning Engagement.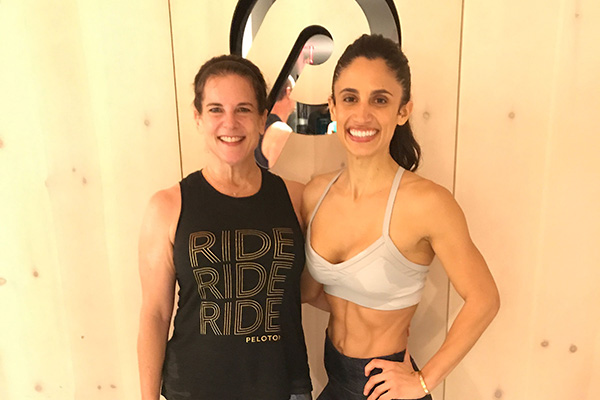 They've taken out the "of" and they've replaced them with commas. It sounds weird to say, "Program Manager, Talent and Learning Engagement," instead of saying, "Program Manager of Talent and Learning Engagement." I've noticed this formatting. I don't know if it's everywhere or just Peloton because I'm not looking for a job. I don't like it.
It's remote. That's nice.
I don't know what this does.
"It will provide feedback and consultation across the talent development team to improve the adoption and impact of our programs and projects, as well as support the development of quarterly business updates. This role will report to the senior manager of operations within Peloton's global talent development team." It's a bunch of HR stuff.
They are going to work with Dalana.
Under her. They're not going to report directly to her. She has other things to do.
If that's your jam or if you understood what she was saying, then you should be great at this because only people who understand that could be good at this. Anyone else would not be good at it, so have at it.
—
This isn't Peloton specific but it's Peloton adjacent. It's talking about a company being sued by Peloton can't knock out fitness mom's spin trademark.
Talk about confusing headlines.
Whoever wrote that headline hated SEO so much. They kept rewriting it until the score dropped because it is borderline gibberish. The other problem with this article is it's behind a paywall. It's difficult to release this. However, I noticed that every time I would pull it up on Google, I would get a different snippet of the article.
Did you think you got it all sussed out?
I would get like twelve words. I think I've figured out what's going on here. It's fascinating and potentially bodes very well for Peloton. It's Mad Dogg, the Spin company, not the liquor.
Mad Dogg is the spin company that's the origin story behind the word spin. They have also sued the crap out of everyone that uses it forever and ever.
Their business model and main revenue stream seem to be more of suing people who say "spin" and not actually teaching spin classes.
Two years ago, Peloton was like, "You can't do that anymore." I remember that.
Up until now, they would always win these suits because most people they were suing were smaller studios. They didn't have the money to fight it. They would just write them a check and stop saying it. Now, they were suing this woman named Colette McShane from Australia. She has an Instagram account and she's a fitness influencer. She goes by The HIIT Mum like the workout HIIT or high-intensity interval training. She does a thing called Spin Live 30. Her whole thing is you can do this HIIT stuff and you don't have to workout tons. You just got to do it intensely, and then eat good but not great, and still enjoy your life.
One of the sections is spin. Apparently, Mad Dogg sued her and said, "You can't say spin." She fought back, which is interesting because she only has 4,500 Instagram followers. You wouldn't think that she has super deep pockets. She fought back against Mad Dogg and she appears to have won. You got to think if she won this battle and she's teaching spin classes. She's not using it for something similar but not quite. She won this battle. I don't know if that's because she's in Australia.
Maybe that's different there or that's an Australian thing, but it's still a good precedent. Who knows what will end up happening? I totally get what you're saying.
It gives Peloton something to point to when they go into court to say, "There has already been a court in an English-speaking country that says it's time for this trademark to die." You can't help but think that this is the first domino in the battle of spin becoming a generic term. If I work at Mad Dogg, I will definitely be freshening up my LinkedIn right now.
We will continue to keep you updated on this other lawsuit. Every time I'm like, "They're knocking out so many," there's that one.
This isn't them knocking anything out. They have been knocking out a ton, but there's one that's popping up. Peloton is being sued for alleged ADA-related violations, but we can't read the article.
This is one person. It's not a company suing them.
It had to do with visually-impaired people.
Peloton has certainly made progress in this area. There are a lot of people that we've spoken with and interviewed over the years that feel like there's more to be done there. Peloton would agree that there's more to be done there. We will keep an eye on how that pans out as well.
Coming up after this, we're going to talk to Kailin from Peloton. She's running the new social media Instagram at Peloton Studios. She will tell us all about what went into it, and what you can expect to see moving forward.
—
It was announced that Peloton is starting a new social media channel. We are lucky enough to talk to the person that has been charged with running that. It is Kailin Davidson. How's it going, Kailin?
How are you, guys? I'm so excited to be here.
We are so excited to have you here. Before we dive into everything, can you give everybody your official title at Peloton so they know who we're talking to?
I am the VP of Studio Experience and Engagement. That is my official title.
The pace of how Peloton instructors are added is hard to keep up, even the ones who weren't doing tread.
Click To Tweet
I am so curious about this studio's channel. Is this going to be content from outside creators or inside creators? Do you expect it to be people that work at Peloton? Do you foresee any circumstances where there might be something from outside creators?
We're in a total exploratory phase, to be honest. Our real focus is the community. Anything that the community would love, anything that would resonate with the community, anything we think would be something they would want to know or content they would want to see, we will explore. The opportunities are endless. Our instructors are our North Star with this because they are so incredible themselves. There's so much to do with them and to highlight, and of course, our studios themselves, the footprint. I am lucky enough as part of my job to be at the studios regularly and see the love and the connections that go on in our studios. There's so much there for us to explore and highlight so that the community can feel involved and engaged in everything that we're doing.
It's very exciting to watch. I'm curious how you feel. It has been up for a couple of days now. How do you guys feel about it? How is it going so far?
I feel amazing. I'm not going to lie. I've seen all of this in real life in the studios. To see it digitally is so meaningful. This community is so special and there are so many layers of people in it, people I've seen, people commenting, and the instructors. The ability to feel a part of something is so wonderful, and to highlight so much positivity is such an honor to be a part of. It has been incredible to watch the reactions that we've had, everyone being excited to come to the table, welcome the new members, and pay tribute to the OG members. Everyone is welcome. It has been amazing to see.
That's awesome. Also, every time I refreshed, I was like, "There's another thousand. There's another five thousand."
I was doing the same thing. I spent most of my day doing that as well. That's the thing about this community. We show up for each other. If it's something to rise to the occasion too. If it's a way to connect more meaningfully, people want to do it. People want to do it outside and inside of the fitness realm. There's so much to offer in both of those spaces and so much more to come. We just skimmed the surface of the content that we have. I'm excited to see the reaction as we continue to post.
Has there been any engagement or interaction so far that has surprised you or stood out?
No, because the members are incredible. It's exactly what I expected. It's everyone flooding positivity and building each other up. We had a post to tag your favorite workout partner. It has been amazing to see people in their groups tagging their own groups, tagging the tags that they use on the platform, and all the instructor sub-communities tagging each other. It's incredible to see. I'm honestly not surprised that people have shown up in such a positive way because that's what Peloton is. That's what it has always been. It has been fun.
You may not have been surprised, but I know a lot of people were surprised when they logged on and they saw that little bitty teaser you threw out there about Homecoming. I bet you enjoyed putting that out there. I know you probably can't reveal a lot, but do you have anything you can reveal about how this will wrap into Homecoming? Is there anything you can tell us about hybrid, in-person, or digital? What's happening? As much as you can share.
As the post said, we are going on the road. I will leave that for you all to decide. The handle will be a major vehicle of how we elevate the experience. Keep tuned. It will also be a major way that we communicate the next steps of what we are. As we rethink our community celebration, it will be a way that we make sure the information is out there. Stay tuned at Peloton Studios. It will have all the info, the ones we can share.
She got that teaser down.
I know. I had to rehearse. It's going to be exciting when it comes.
What about member stories? Do you expect or have you thought about whether or not you might share some of those? Not necessarily what the members share on their stories, but highlighting different members. Is that something that's on the radar at all?
Yes, a hundred percent. That is something we are invested in to give visibility to these amazing stories. We actually posted a member named Sally, who turned 92 in our Peloton Studios London. We had a birthday celebration for her. That is the start of all the incredible stories we know are out there and that the community wants to rally around. You can see it in Sally's post. People resonate with that. That's definitely an avenue that we're looking at.
Did you have a question, Tom?
Yes, I'm going off-script. Give me your job title again.
VP of Studio Experience and Engagement.
As someone who has a non-traditional job, do your parents understand what you do and do they believe that you have a real job?
The answer is no. They have no concept of what I do. It's one of those things that they're like, "I think she does creative, but then instructors are involved."
"I think there might be some light janitorial duties. I'm not sure."
"She does something with the studios." It's funny. They don't, but in a way that's fun. It keeps you humble for sure.
Were they still like, "It's not too late to go back to school?"
Sometimes. Also in the social space, in particular. My mom is a real Facebook gal. Sometimes, it's hard to have her understand what I'm saying or talking about, even when she went out and I was like, "Follow our new account," and she couldn't find it. It's things like that. I was like, "Don't worry about it, mom. We will talk about it later." They love Peloton too though, which is fun. We were all members before I got this job. I was a huge workout fanatic beforehand. It has been a fun journey to take that together. We are a big sports family. We love to workout and Peloton has been a real connector for us as a family too.
You're sending screenshots of Instagram through Facebook Messenger to your mother.
I don't even bother to do that. I just say it's live and it's going well.
"Everything is Good, mom. Don't worry." What about the instructors that share so much creativity? There are a ton of examples I could come up with. Are you thinking that we will see more of their creativity showing up here? Do we think that they might start posting it there instead of their own channels? Will anything change with that?
It will be a mix, but we want to partner with the instructors. This account is from an instructor-led point of view. Their creativity is unmatched. Nobody understands the members and Peloton better than these instructors. There are a lot of things that they say in their own channels that we want to highlight to a broader audience and cross-pollinate and connect with. We will do a lot of collabs. There will be some division of content posting. It will depend, but the instructors' ideas will be a major component of what this handle is.
Do you think that will extend any of the other community-led groups like Black Girl Magic or the instructor fan groups and things like that?
We love all of those fan groups. I also run events for our studios. We've done a bunch of different events in that everyone has participated in. It has been so fun to see all of the different members and how they interact in those groups. I definitely think we will highlight them in some capacity. We will figure out exactly what that is, but we're open to that as well.
Do you see a day when we might go back to having some of those subgroups take over the studio like they used to prior to the pandemic? I don't know if you can answer that. I'm just throwing that out there.
I don't think that's impossible. They are there with the studio. We are prioritizing having as many different members come in as possible and have the experience. We're hoping this account makes that experience more accessible to everyone so that people can see what's happening behind the scenes. Even if you're not in the studio, you still understand the studio experience. It's something we would consider in the future. Right now, we're focused on maximizing our impact, but someday for sure.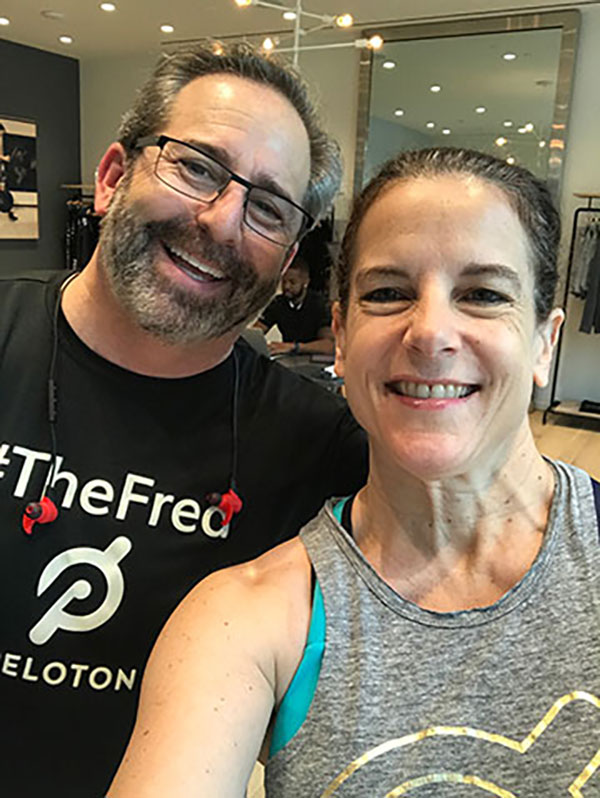 I'm very excited about that. What is your hope for the home rider who's at home? They've never been to the studio. They're watching this account and they're seeing it. What are you hoping that feeling that they take away is?
That they belong, they're seen, they're a part of this, and it's bigger than any one person or one instructor, and everyone is there waiting for them to be on the account to clap and cheer them on. That's what this whole account is about.
That's wonderful. Is there anything that you would like to share about how you came to be at Peloton or a little bit about your work journey?
I started on the Oprah Winfrey Show. I was lucky enough to be part of the 25th season of the Oprah Winfrey Show. It was an unbelievable experience, as you can imagine. I worked for a long time at NBC Sports in the Olympics. I was a PA and a talent booker. I did a bunch of different jobs at NBC sports. Sports has always been my passion growing up. It was fun to work in that space. Fitness was also very congruent with sports and a passion of mine. Once Peloton came to the table, I was so excited. I was a member first and I was excited to be at the table to even be interviewed by some of the people I knew who were running this community.
I have lived in New York for ten years and I've done every workout there is in the city. To find Peloton was such a revelation for me personally. To be able to be at the table and to be interviewed, and then when I got the job, I was overjoyed. I feel like I'm lucky enough to work in a space that I'm so passionate about, and with people who make me feel like I can do anything because they support me and they level me up in all the right ways. I'm so happy that I found a home here at Peloton.
Since she used to work at the Oprah Show, everyone who follows her on Instagram will get a car.
I don't know if I should be promising that.
I'm going to go with no. We need someone to break in and interrupt.
Exactly. I don't want any interruptions here. Promising you a car is a bad idea. I will leave that to Oprah.
I'm curious if you are comfortable sharing your leaderboard name for those of us in the community to follow you.
@KailinVande is my leaderboard name.
Thank you so much for taking time out of your day to walk us through what we can expect from your new social media channel. We're very excited about it. Thank you very much.
I appreciate the time. It's great meeting you both.
It's great to meet you too.
—
The Telegraph in the UK talked to Leanne Hainsby about teaching classes while she was going through chemotherapy and having this secret cancer diagnosis.
I can't imagine what she was going through. It sounds from what I've read that this was a very difficult decision for her to continue to teach these Peloton classes while she was doing chemo. Once she decided on it, it was something very important to her to continue to do. My understanding is that her first thought was, "I can't do both. I'm never going to be able to get back to this." The first time she thought about it, she was like, "This is going to be life-changing." Upon reflection, she was like, "Look at all these people that I teach every day that have cancer and that go through these horrible things. If they can do it, maybe I can too." They became her inspiration, which is cool.
That is what always inspires me. If these people who have all of these difficulties getting on the bike every day can do it, what is my issue? I don't have that excuse. Not to say Leanne didn't have an excuse. If she wanted to sit down and do nothing in the middle of chemotherapy, by all means, sit down and do nothing. She didn't want to. She wanted to go through and continue. There's another quote from her.
She also talks about how she had also lost one of her best friends.
She found out about the lump two days after her friend was killed, died, or they were laying her to rest. I don't remember which, but it was two days. It was a back-to-back tragedy. It's awful. This quote is what I was talking about, "Then I started to think of the Peloton members. A lot have cancer or have gone through cancer and are going through treatment. I knew there was power in me carrying on." It's like a circle or it's a cycle now. She will then inspire members who might have been, "I can't do this," to keep going. That's very inspiring.
Tom's Guide talked to Cody Rigsby about mental health.
Why are people calling him the King of Peloton? I've seen this a couple of times. Who decided this?
I don't know. I guess once one person says it, it gets picked up.
I don't get it. Not that he's not great or very popular because he is. What I don't understand is why anybody decided that. This took place in the UK. I thought whenever I was reading this that the guy who interviewed him from Tom's Guide was actually in the UK when he was visiting. It's right here, "We sat down to chat in Peloton Studios in London." It's interesting. Tom's Guide is a big outlet, so it doesn't sound crazy. Is there anything you took away from this that people might want to focus on? Honestly, nothing stood out that they don't already know.
Nothing jumped out at me. I also didn't read it.
Either way, it's cool that Cody was highlighted in this way. Congrats to Cody.
Speaking of Cody, he was at EPCOT drinking his way around the world. That's what they call it?
"Drinking your way around the world?" Yeah.
You start in one country and you go from country to country drinking. I didn't want people to think I was calling him out for drinking. That's how people refer to it when they're going to do that.
He didn't call it that on Instagram, but he did count his drinks at each stop and did a little thing about where he was. This image we're looking at is drink eight.
For a long time too, this was the only place in Disney World where you could get alcohol. He was at different countries located within EPCOT World Pavilion. That's why that became a thing people would do. They start in one country and have a margarita in Mexico.
You can only scroll down so far on social media until it starts bogging you down.
Click To Tweet
That's why a lot of people go there without kids because they want to kick back and enjoy. You get to drink and try all these things that you don't necessarily get to do unless you're traveling to those countries.
That's also why a lot of people get kicked out.
That can happen. Cody did not get kicked out.
He did not get kicked out. I'm just saying people get liquored up and don't know how to hold their alcohol, and Disney was like, "You got to go."
That does occur but this is a fun little video that we thought we would highlight.
Robin Arzón has started posting journal prompts on her Instagram.
I think we will be seeing yet another book very soon. If you're a person who wants to try journaling, this could be a great way to do it because she talks you through her prompt and also how to get started with journaling if that's something that you're interested in.
I got started with journaling because of my divorce. I was advised by my attorney to start logging things.
Your journal looks a little different than what Robin has got going on here.
My journal is a book.
Hers is prompt. You write about whatever the prompt is. Yours was a day-by-day record of insanity.
 It was hard not to start every entry with, "October 25th, 2010. Get a load of this crap."
As a person who reads it because I have, it is quite a train wreck.
We should make that available to our Patreon subscribers. Speaking of Robin, she has an upcoming event with the Washington Post.
This is Well+Being from The Washington Post on Thursday, March 9th. They will have already occurred by the time this hits.
"How we move with Robin Arzón." That's a big outlet to be affiliated with. Do you think they were mad about her New Yorker article? Were they alike, "How dare you?"
I don't think so. Maybe that was their way of doing it. I know she gets paid to do a lot of those events. I can't help but wonder if that was a paid event.
I think it is because that page is free on The Washington Post. You don't have to have a subscription and they want you to sign up. Jon Hosking posted on his Instagram him doing the whole pottery thing. It looks like Ghost but lonely.
I think it's cool. He is a very unique person. He has a lot of things that he does that are very eclectic. That's the word I'm looking for. He's a very eclectic person. I love that about him. He's very well-rounded. He's not like, "All I do is fitness." Not that there's anything wrong with that either because, at this point, that's pretty much all I do, fitness and podcast about fitness. I'm not calling him out. I think that's cool that he did this and posted about it.
Jess Sims was hosting the Big East Tournament, which is apparently sporty in nature. She was also on the court with Frisbee dogs.
I love that it says, "The only place in America where you can find Jess Sims and Frisbee dogs." It is the place where she was, the Big East Tournament. That was all on Twitter.
I was so relieved when I saw the dogs were carrying Frisbees in their mouths. I was like, "This sport sounds horrible."
Did you think she was throwing them?
How could you, Jess Sims?
She looks so happy. I love that when she tweeted it, she said, "I feel so seen." What a cute post.
Apparently, this is an ongoing series of Ash Pryor lifting instructors. This time it was Matty Maggiacomo's turn to be lifted.
If you haven't met Matty, he's a big dude like Adrian. He's tall.
He's not necessarily as bulky as Adrian, but he's 6'5".
He's ginormously tall and built very well. I'm sure he's very solid. She put him on her back and she was definitely going to go for one rep but ended up doing three. My favorite part about this is Jenn Sherman is the one filming it and she is totally cheering on. She's getting so excited that this is happening.
There's a little cameo from her here after Ash Pryor does three reps with Matty Maggiacomo. I also think this is probably the first time that Matty has ever been picked up by a woman.
Matty would totally die. He had a girlfriend at some time. In one of his classes, he talked about a girl that he liked. I don't remember if it ended up being his girlfriend. I feel like it did though. Ash Pryor did it, then they have a group hug. I love it.
Coming up after this, Dr. Jenn is going to talk about how a stay-at-home mom can find time for exercise.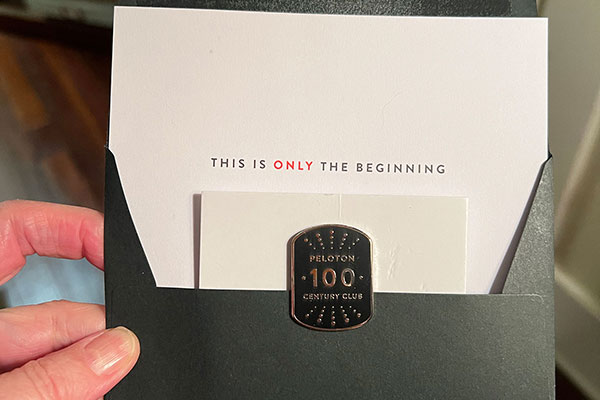 Not that she's gone back to work. That's the key there.
Even if you haven't come back to work, you could still struggle to find time for exercise.
Absolutely, but this specific advice is for somebody going back to work.
—
Joining us once again is Dr. Jenn Mann, licensed marriage, family and child therapist, and Sports Psychology consultant. She also has an app that you might want to check out called No More Diets. It's Dr. Jenn.
Hello.
We have a question for you from Ashley Griffin. Ashley started working full-time back in September. She was a stay-at-home mom for thirteen years, so this is quite a change for her. She is struggling to get to sleep at a decent time in order to get up at 5:00 AM to workout before work. I know that hurts your heart. I know it does.
As you know, Crystal, I'm not a morning person. I applaud her for getting up at 5:00 AM or even planning to. There are a few things. She needs to look at whether that's the best time for her to work out. Is she a night person? Would she be better off tucking in the kids and then doing her workout at night? I know that some people don't love working out right before they go to sleep. If you're able to workout and take a bath or a shower and do your wash-up ritual, and then get in bed, might that be a better thing to do? The first thing is to ask yourself, "Is this the best time for me to workout?" I don't know how old her kids are. You don't happen to know.
She did not say, but she has been a stay-at-home mom for thirteen years. I'm thinking at least a thirteen-year-old in there, but who knows?
They may be old enough that you can say, "It's time for you to work on your homework. I'm going to go to the gym for 30 minutes. Don't disturb me unless the house is on fire." I think that's a fair thing to do. A lot of the time, as moms, we don't make enough boundaries on our own self-care for our kids. I don't know how long she's working out for, but it's very fair to take 30, 45, or 60 minutes, depending on her kids and what their needs are, to say, "I'm having this time for myself. I will help you with your homework when I'm done." Maybe you prep dinner, put it in the oven, and then go do your workout. This requires a little bit of creative planning. Did she say if she works from home or an office?
I got the impression it was in the office because she had to get up that early in the first place. I heard office but I don't know what her intention was.
If it's home, the other thing to do is sometimes you can sprinkle in your workout throughout the day. If you're working from home and you have a meeting, and you don't have to be looking beautiful on Zoom, then you can sometimes hop on your bike for a twenty-minute ride and then go back to work. At lunchtime, do another twenty minutes. Get creative about where you can fit it in. If the only time for you to do your workout is at 5:00, you're kind of fox. I can't answer it anyway.
What would you do, Dr. Jenn, if that was your only time?
First of all, a lot of moms have trouble going to sleep on time because of this new thing that people call revenge bedtime. Maybe you've heard about this. It's where moms tend to stay up later than we should because it's our only quiet time in the house where no one has demands on us. I am the first to admit, I do it. I am guilty. I've worked on it and I've gotten a lot better, but the silence, being able to sit and work on a project, get some work done, read a book, or watch a show is nice. If you're finding that that's what you're doing, sometimes being aware that that's what's going on is important.
Make sure that you set a boundary for yourself. If you need that time to yourself, then maybe either you give it to yourself after your workout, if you're doing it in the morning or if you're able to move it at night, or if you are able to say, "I'm setting a timer. In twenty minutes, no matter how I feel, I'm going to be heading off to bed." That's making that boundary for yourself. When it comes to the morning workout, set out your clothes the night before. Pick your workouts the night before. Pick your classes so you're not standing there. I don't know about you but you know me, I can stand there on that tread for 20 minutes to 30 minutes easily picking a class, especially if it's a long run. Pick your classes in advance.
Sometimes picking your class in advance can get you excited about it. Sometimes I pick classes and I'm like, " I can't wait to hear that song on the tread or work on that hill," or whatever it is. Picking your stuff in advance, and also doing one of the fitness-oriented meditations. Focusing on the workout you're going to do can get you a little jazzed for the workout. Make sure that you have enough caffeine and food in you to start your workout in the morning. If you're a coffee person, put the coffee in your coffee maker the night before. If you got a timer, set the timer. Make sure that you got your water, your towel, or whatever it is that you need.
Pre-planning makes a big difference. If you are planning to get up at 5:00 in the morning and do an hour workout, do cardio, weights, stretching, and God only knows what else, you may be overdoing it. What you may need to start to do is commit to a twenty-minute workout and then build on it once you get in the habit of waking up. We have these circadian rhythms that determine when we are most likely to go to sleep and wake up. Twenty-five percent of us are night owls, 25% of us are morning larks, and then 50% are somewhere in between. If she's normally a night person, then this is a big switch for her and she needs to work on doing that gradually. Maybe that would allow her to wake up at 5:30 instead of 5:00 in order to do it.
I want to reiterate what you said at the beginning for this mom and all moms out there, regardless of how old the kids are. You've been a stay-at-home mom. I think it's hard for us moms to let go. They don't need you every second. It's all right to take that time for yourself. I know you already said that. I just feel she needs to hear it again.
It's true. A lot of the time, what happens is we have this fantasy of we need to mom a lot and then they become teenagers and they're not going to need us so much. They need you in a different way. Also, it's that old adage of you got to put on your oxygen mask before you can help others. Your workout is part of that oxygen mask.
I want to point out the many facets of Dr. Jenn. In the previous episode, we were talking about over stretches and she's like, "That's what makes champions." This episode, she's like, "5:00 AM? I'm not doing it."
We all got our boundaries, Tom.
It's clear what my bias is. I got one of those apps that tells you what your circadian rhythm is. I get an alert every other day about the best time for me to go to sleep. Today it said, "The best time for you to have the optimum sleep is 1:56 AM." That's true.
I feel like mine would be 8:56. I feel like that's 8:00 PM. That's about the time.
If we finish a TV show at 8:30, I'm like, "Do we have time for one more?"
"Are we going to watch this?"
Thank you very much for all of that. Until next time, where can people find you?
People can find me on the Gram @DrJennMann, on Twitter and every once in a while on Snapchat, and also at In Style Magazine. On InStyle.com, I have a column called Hump Day with Dr. Jenn.
Thank you.
—
Zwift has laid off 15% of its workforce.
I thought this was interesting because people have been hammering Peloton about how things are so awful after the pandemic, and they should have known. It seems like a lot of other companies are doing the same thing. Zwift is considered to be a Peloton competitor. I just wanted to make sure that we notice this, and not like ha-has.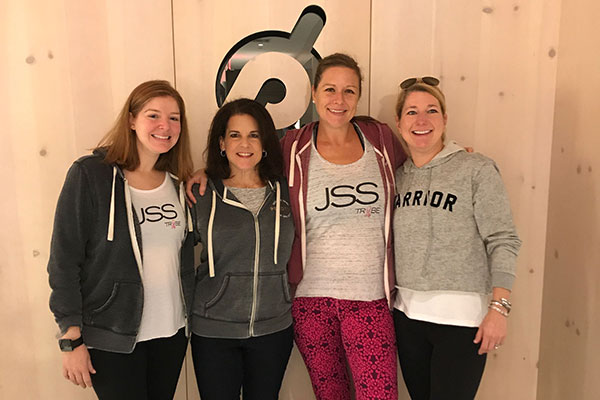 Peloton is not alone in this area so stop singling them out. It's not just them.
—
You might remember us a few years back talking to Tammy Cunnington. She is a Paralympian who competes using a hand cycle. She has retired from the Paralympics.
I think she was a swimmer. She used her hand bike to train.
You're right. My bad. That's why you're here because this would be pointless without you like so many things in my life. She actually got to take her hand bike in the studio. She's the first person ever to do this.
That's the first time there has ever been a hand bike set up at that. She is the first Paralympian to be able to be there. I can't wait for you guys to hear Tammy tell the story herself. We have an interview coming up in just a couple of weeks. Tammy is going to come back to the show. She's going to share her story. We're also going to get an update from her on how her visit to the Tokyo Olympics went. That was the last time we interviewed her. I believe it's episode 157. A little tiny spoiler is that she had a fabulous time taking her very first class in the studio.
—
It is Women's History Month and we have a whole host of classes to celebrate that.
It's cool because a lot of these are two-for-ones and it's the women celebrating together. This one is two German instructors, Mila and Assal. They are doing a two-for-one bootcamp, 30 minutes. There is a two-for-one bootcamp with Hannah Frankson and Joslyn, and then a two-for-one row, first-ever, with Ash and Katie. That one is a 20-minute row. There is a Women's History two-for-one, Yoga Conditioning. That is also a first for Mariana and Kristin McGee.
There is one with Nico, Yoga Flow, 20 minutes. For that one, she's on her own, as is Camila doing one for 30 minutes a ride. Rebecca has a 20-minute upper-body strength. Jenn Sherman has the 30-minute epic sing-along. People are so excited about this. This is the class that I had said a while back was going to be invite-only. Lots of fun stuff coming up this month.
Speaking of Women's History Month, Sporting Equals is celebrating International Women's Day with Susie Chan.
I don't know who Sporting Equals is. Do we have any other information about this?
I believe it's a UK organization that's all about encouraging diversity and things like that in the sporting world.
Right after that was a Q and A with Vanessa Wallace. The theme was about embracing equity within the sport. I thought that was pretty cool as well.
We have new Lanebreak levels, Bad Boy Entertainment hits. You get Bad Boy Entertainment warm-up. This one fascinates me, Doo Wop Low Impact. It features artists like The Chantels, The Crew Cuts, and the Dubs. This has to be some of the oldest music ever utilized in a Peloton class. I find that fascinating.
It probably is. What years were those had been from?
We're talking of the mid-'50s. The Crew Cuts' big song was Shaboom, Life Could be a Dream.
The only song that old that would be in that same timeframe would be the remix of the Elvis songs that they did. That's the only thing that's from the '50s that I can think of.
These are all artists from the '50s. I'm trying to remember The Crew Cuts' other big hit. Earth Angel, but you're probably more familiar with the version of Earth Angel by the Penguins. They recorded Earth Angel. You might be aware of Earth Angels recorded by Marvin Berry and The Starlighters with help from Marty McFly. His version sounds more like the Penguins version. I thought it was fascinating to see music of that era being utilized.
Does that mean you will be taking a Lanebreak?
Absolutely not, but I guess it rolls into this next story, which is about a 92-year-old celebrating her birthday. Sally celebrated her 92nd birthday with Sam Yo in the studio.
A member of her family works at Peloton. I don't remember who. They surprised her and flew her all the way to London where she got to take a class with Sam.
They made her take a Lanebreak ride, "This is the music you like, Sally."
She looks so excited. She got called out for her birthday.
She does not look 92. I will tell you that.
Exercise helps. Keep it up, Sally. You rock.
—
Speaking of Sam Yo, he will be celebrating his birthday on March 16th, St. Patrick's Day Eve.
It's so nice of him to segue that with Sally.
It worked out very well. It backs up the instructor and it's yet another birthday story. It has a nice symmetry.
It's very bookend. Happy birthday, Sam Yo.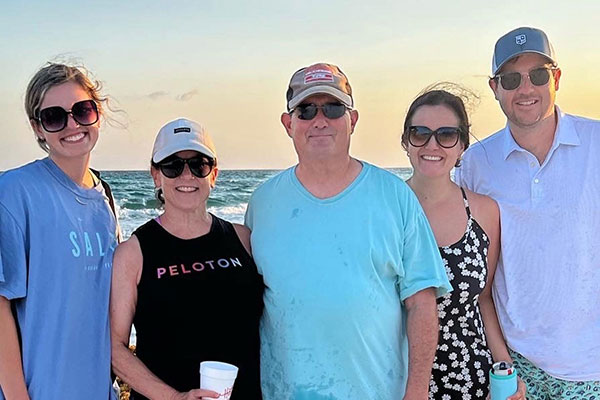 Coming up after this, we're going to talk to Diana Nichols. We're going to go through all the stuff that went into creating the Peloton timeline, so stick around.
—
Joining us is Diana Nichols. How's it going?
I'm good. How are you all?
We're good. I feel like Tom buried the lead there. This is a very special interview because Diana has been working on something for a long time. You looked back and it looks like two full years at least that you've been working on it. This is going to be for our 300th episode.
As people are tuning in to this, they already know that it's the 300th episode.
We're recording ahead of time so we had time to go through this. The big reveal is that she has created this amazing beautiful timeline. I did help by creating some of the pieces as far as here are all the events that occurred. We started with a Google document way back when. At some point, Diana just took it and ran with it. She has been slowly and steadily adding amazing details to this. I am curious, what has your experience been working on this, Diana?
In all fairness, in the middle of all of that, I got an MBA too. It did get put on the back burner for a little while. I haven't been working diligently for two years to two and a half years.
You've been working diligently, just not on that.
I was glad to see it all come to fruition because I had been pecking away at it for so long. I got the idea from you when you mentioned doing a timeline. I thought, "How cool would that be to look at everything that has happened?" Being a member since 2015, a lot has changed. Being able to look at that visually at a glance and to see how it has grown and changed, and adding and subtracting instructors along the way. That's fascinating to look at. It has been very informative to me and fun to do it.
It is an absolute treasure trove of information. I thought I knew a lot, but as you start digging in and going down to the detail, you start all the way back at the very beginning. It is so much fun. You found John Foley's very first tweet about Peloton. It's so cool.
How cool is that?
It's fascinating to see the early years and it looks like there are 30 or 40 things on it. By the end, it's like a George Seurat painting.
There's so much happening.
It's one of those computer paintings. The magic eyes.
There are so many things coming together, like you said, watching the evolution of instructors. Back in the beginning, some of those instructors are no longer here. There was a tiny little batch and then some of those left, and then there were some new ones, and then a whole bunch got added. It was like that for a long time. That was the roster for quite a while, and then it exploded. To go back and think about some of the things that occurred, you mentioned the different weddings of the instructors. The babies are everywhere, houses, and watching the instructors go from living in a tiny apartment to when they moved out, and seeing these major milestones.
It used to be that they were excited like, "I got my first apartment without a Murphy bed."
Also, seeing these cool things like when Peloton went public. What a phenomenal day. Watching all the stuff after the pandemic, there had been so many major changes. Did it make you go through a rollercoaster of emotions as you put it together?
Yeah. There's one moment in particular when I came to the point where they were closing the West 23rd Street Studio. I'm getting a little teary-eyed now. That's where so many relationships were forged and that's the early days. Some of the pictures from before where you see John Foley right before they opened the studio. You see the instructors in the studio doing those two-for-one rides back in the day. The production values were crap, but they seemed to be having such a good time though.
I will say the one picture I could not find, and I'm still on a quest for it. I may or may not end up seeing it, but was the picture of the closet with Jayvee holding up the whiteboard. The leaderboard was actually a whiteboard that Jayvee was holding up. Those are the very first classes and I've heard the urban myths about that, but I think it probably exists because I feel like I've seen it.
I know it exists because I remember Jayvee talking about it. Getting your hands on it is going to be tough.
I don't know exactly at what point that was. I may have some information about when they phased into the live leaderboard and that sort of thing, but that was in the early days when they were testing all of that software.
When did you enter the leaderboard?
In 2015. I bought my bike on Black Friday in 2015 and my first ride was on March 12th. It was a beginner ride with Hannah Corbin. I've had a soft spot in my heart for Hannah ever since. Not only that, the first live ride I took was Jenn Sherman's the next day. The next day was Monday and it was the day after the Heisman Trophy was given and it was given to a University of Alabama football player, Derek Henry. I had set as my location my actual city because that's what people did back then that weren't in the know. She saw that I was from Alabama and gave me my very first shout-out. Hannah did, not Jenn. Monday, the third day, I took a live ride and got my first shout-out.
You bought the bike on Black Friday, and your first ride is in March. Did it take them that long?
I meant December. Sorry.
I was like, "Was there a pandemic then too that I forgot about? What was going on?"
It was painful waiting because I ordered it on Black Friday and it took a full 2 or 3 weeks for it to get there. Pardon me.
That's okay. I was like trying to figure out what happened.
It was a 3 or 4-month mistake right there. It's on the timeline correctly.
She's like, "I'm putting myself on this timeline."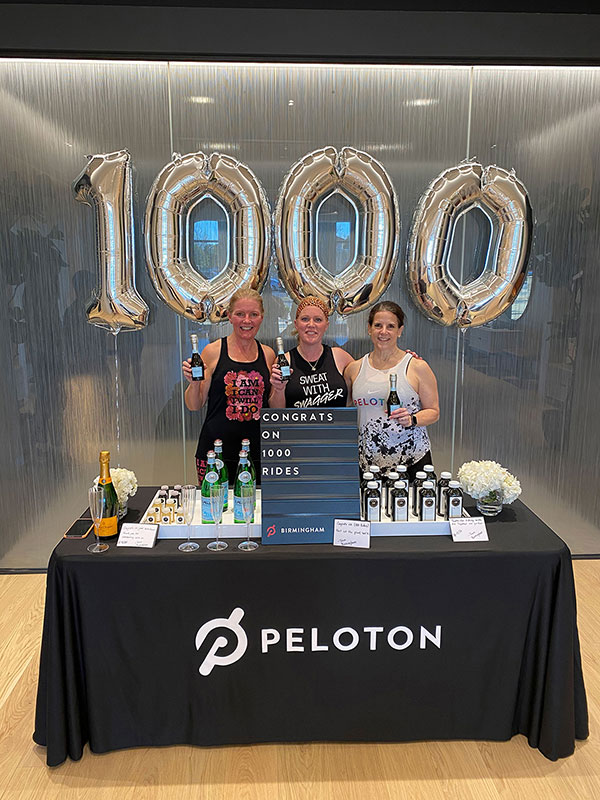 Crystal is on it. Thank you.
Do you feel like every day you're like, "Tom still hasn't taken a ride on this day?"
I didn't think of that. I need to go back and fix it.
It's a lot of cut and paste.
I don't think you should do that, Diana. That feels like a waste of your time.
I could put the first time Tom works out though. I'll retroactively add that milestone, but it's not on the Peloton.
I know it doesn't count.
Sorry, Tom.
I agree.
That was pretty cool the day he revealed it though, especially to Dr. Jenn.
That was super cool. That was a good reveal.
I thought she was going to fall out of her chair.
We're so proud of you, Tom.
You have been riding since 2015. As you go through and you think about all of the things you've experienced, you've ridden in the studio multiple times. What is the one thing that stands out as a personal memory for you?
It's a tough question because it was such a wild sensory overload experience going to New York because I'm from lower Alabama, so it takes a lot to get there. It's a couple of planes, at least two planes, to get there. We're not near the hub. We have to go through Atlanta to get there. Going to New York was great. Meeting the people that I had been riding with, that's what stands out to me the most, and meeting the instructors, the secondary. I think it's riding in the same room with the people that I've been riding on the leaderboard with since day one.
How long before you started riding and you got to meet those people? What was that length of time? Do you remember?
Timmy Hadra was one of my leaderboard friends. Hannah introduced us because she told Timmy that I was right ahead of her and that she needed to catch up with me. From that point on, Timmy and I had been friends on the leaderboard. We did the 6:00 AM rides together. Crystal, I think you were on those in the beginning too. That was such a great group of people to ride with because they were there every day and the schedule was great.
Timmy had a work trip in New Orleans, and New Orleans is only a two-hour drive from Mobile where I am. When Timmy said she was going to be in New Orleans for work, I was like, "You're too close. I've got to come over there and meet you." I took off from work. We had dinner. Of course, my kids are like, "Mom, stranger danger. You met this person on the internet. What have you been telling us all these years?" I'm like, "She's fine." She was lovely and we had a great dinner. That was probably that spring maybe after I got the bike in December.
I think it was that spring or it could possibly have been the following year. I don't remember the timing exactly, but then I met The Fred because he was another of my first friends, mainly because his wife Leslie told him that he only had imaginary friends. He put out a plea on the OP that he needed to meet some real friends. I recognized his leaderboard name because we had been riding together. I was like, "You're a friend, Fred, for real." In 2017, my daughter was about to go to college and her roommate was from Atlanta. We made a trip to meet up with them and I told Fred, "Meet me at the Peloton store in Lennox and we will ride together." That's when I first met Fred, and the other people I met in the studio.
That's when you went to New York. That makes sense. I definitely remember those early days. Your name is on the leaderboard. Fred's name is on the leaderboard. Fred used to get a lot of shout-outs from Steven Little in the morning. I don't know what he did to do that, but he got so many shout-outs for showing up. What was that about?
That's what the way it used to be in the olden days. You just get shout-outs just because.
That's not a thing anymore.
That is a thing of the past for sure.
Now it's like winning a contest.
It is so much like the radio call-in.
That is exactly like that, except they can see our names in advance.
They pick the ones they want to pick or that they can pronounce.
I'm sure that makes a difference. When you were compiling all this, was there a moment or thing you found out that you didn't know that surprised you or caught you off guard?
There were probably several things. There was one thing that come to mind, but I don't want to give anything away.
Give a little teaser so they know it's worth going to look at.
Early on, and I don't know if it was 2015 maybe or 2016, they had an artist come in the studio and sing a song during one of the rides like they're doing now with the Babyface and Lizzo.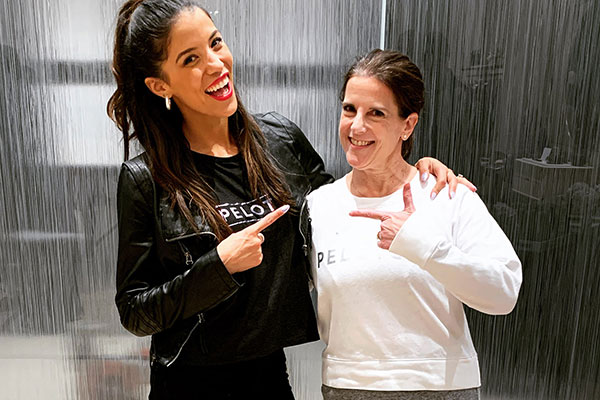 Was it an artist anyone would know or was it somebody who knew somebody who owned a guitar?
We're putting you on the spot.
I should have known you were going to ask me this.
We should say since people haven't seen this yet, they can't fathom how much information is in this thing.
When you guys see it, your head is going to explode. There's so much.
When you see what we reveal in week one, it does not even approximate the amount of information in a year that you will see by the time you get to the present day. It is an insane amount of information we're asking her to immediately go through her little mental Rolodex. I say Rolodex because I'm 100 years old.
I pulled up the PDF. It's Natalie La Rose.
I have no idea who that is.
I did not either.
I bet you it's still listed on her resumé.
Republic Records is who her record deal was with, and they partnered with Peloton. They had her do this song during class. It was a Cody class. Cody actually gets off the bike and twerks during the song. It's funny.
That's a fun piece of trivia because you can no longer go back to those classes. When we first started, so many of those classes still existed. Now they are all gone. It's crazy.
There are links included to this like the video of the class with her singing. There's a link so that you can actually go to the YouTube site and see it. You can see what the classes were like back then too. It was 2015. I checked.
It was very different from what they are now. That is for sure. It was dark in there like the You Spin classes used to be. The You Spin classes were always dark. Do you remember that?
I do remember.
Going back to Natalie La Rose. Some of the international audience might be more familiar with her because it says she released her debut single, Somebody. The song features Def Jam recording Artist Jeremih. It says Somebody peaked at number 2 on the official UK singles chart, number 10 on the US Billboard Hot 100, and number 12 on the Australian ARIA singles chart.
That was what she sang in the class too.
How cool is that? That is very interesting. If people are like, "Is this worth our time going to look at?" First of all, you're going to want to look at it because it's so amazing. There's so much information out there that you haven't seen, especially for people who joined in 2020. There are so many people that joined in 2020. When you want to look back and see what we are talking about when we say how things were back then, this gives you such a visual into what the world was like for Peloton back then. I love it so much.
Another little fun fact that I found out because I did one of Hannah's. I think it was her eighth-anniversary ride and she's talking all about the early days. She was employee number 21 and it was the same day they opened the White Plains store. I researched and found out when they opened the White Plains store. I knew what day Hannah started and that she was employee 21.
She also talked about the Christmas party with 30 people that year. This is 2014. She knitted all the founders' Christmas stockings. The only reason I know that is because it's not written anywhere. It was because I took that class and it was when we were working on this and I was like, "I got to make a note of this." I pulled out my phone and made a note. That's a fun fact.
Were there any instructors that just because you were taking other classes, you hadn't gotten around to that you were like, "I forgot that they were a thing?"
Oliver Lee.
Don't click on the Oliver Lee link or your computer might get a virus.
I loved your explanation for Oliver Lee when he exited. That cracked me up.
I guess he was there for a year. He was a tread instructor.
If you weren't taking tread classes, it makes sense.
I wasn't sure if he was doing strength too, but I've only gotten into strength.
He was doing strength. Do you know how they have the little headers on the app? His picture was the face of the strength header, Tom. The day that they scrubbed everything, that was one of the things they scrubbed.
They scrubbed. That was like Soviet Russia.
They scrubbed down. That was pre-pandemic. No, it was post-pandemic or during the pandemic.
I don't think so. I think it was pre-pandemic.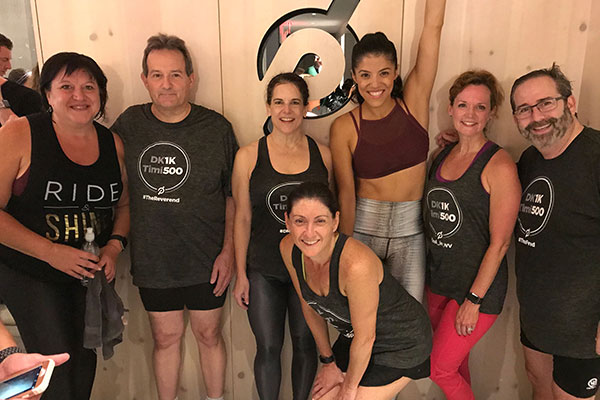 I feel like it was too because tread came out in 2018. I feel like that happened in late 2019. Maybe it was early 2020 though.
It was April 2020.
She was like, "I would know. I put together the timeline."
I looked it up fast.
Our episode talking about it was on May 1st, 2020.
That makes sense. It took a little bit for all of the dust to settle for us to have all the information.
It was hard to pinpoint sometime what exact day during the month. I could drill down some things to the month, but I didn't know when during the month it happened. I looked at his Instagram and I looked at Peloton's Instagram. I did a little internet sleuthing. Some people call it stalking.
It's only stalking if you show up on their doorstep.
I'm not going to do that or slide into their DMs. I don't do that either.
I don't think he would mind. Even if he did mind, who is he to say?
To your question about instructors, in the early days, it was so easy to keep up. I got super excited about any new instructor that came on. Once they introduced the tread and I didn't have the tread, no one had the tread. They introduced all these instructors before the treads were delivered. I had pre-ordered it, but then I had back surgery and I decided I needed to cancel the pre-order because I didn't think I could run. I still can't run. We were in the studio. When I say we, it was my 1,000th ride in August of 2018. The Fred, Timmy, their spouses, Carol, and Kevin. Who else was in that? Lisa Carlson was there.
We all met up in the studio for my 1,000th ride, which was awesome. That was so much fun. We went out to brunch. Brunch didn't have anything to do with anything. I'm just going through it in my head. The next day, we wanted to do a tread class. We went to the new tread studio, which was on 23rd Street back in the day. We did a tread class with Olivia.
I loved the tread. I didn't run that much. I kind of walked it, but that was a lot of fun. I got to know Olivia that way and now she's a bike instructor. All of that is to say that the pace with which instructors got added, it got to be hard to keep up. Even the ones that weren't doing tread, the ones that were doing strength, it was still hard to keep up with them all.
They come at you fast and furious.
As you put this together, I know you said that part of the reason that it was able to come together in its final stages was that it was helpful to have a deadline. Is there anything else that you found helpful to keep going? This is not a small project that you undertook. When people see it, they will understand that it's not. We all owe you credit and gratitude for having put this together. It's so massive. I cannot say thank you enough for what you've done. It's so exciting to share.
When I say it was my pleasure, it's genuinely my pleasure because it was so much fun to go back in time. To answer your question, in more recent years, so much has happened so quickly at a rapid-fire pace. It was interesting to me to go back and see the things that I had missed because there is so much happening so quickly.
We hope that we will be able to keep this going in the future and keep adding to it. I get it, Diana. You have done so much.
When they came out with a Broadway ride, the sixth ride, I was like, "I don't need to write that down anymore."
We need a new timeline keeper. That's fair, Diana.
I don't know. If we start now and do it as we go, it will be a lot easier. A lot of my information came from social media. You can scroll down so far on social media until it starts bogging down.
It's like you're underwater. It doesn't want to move.
It sometimes shut the program down and restart it.
That is the worst. You just scroll. You scroll for an hour and then you finally get where you want to go. I've done that so many times, I can't even tell you. I know how frustrating that is. I agree. We need to keep it clean here going forward. I guess we haven't explained the vision here. By the time this is published, it will already be done. The idea is we're going to put this on theclipout.com. We are going to reveal a year one week at a time. In the first couple of years or its early days, we're probably going to have two years listed.
Not a whole lot to see in 2012.
We will probably have 2012 and 2013. They are going to be out there. Each week, we're going to be introducing a new year that's going to come out and then we will go from there. For those of you that are part of our Patreon community, we are also going to invite Diana back, if she will have us. We are going to go into each year and have these discussions about all the different things.
There will be many episodes of The Clip Out or we will talk about specific years in the history of Peloton. Those will live over on Patreon. We will be doing one of those a week until we're caught up.
If Diana doesn't want to kill me, maybe we'll do a wrap-up every year and we do this. That might be fun to talk about.
A year in review but a different kind. That's what they called The Cool Down. Initially, it was called year in review.
They did call that. I'm so glad you brought that up because I was like, "It didn't use to be called The Cool Down." I couldn't remember what it had been called, but I knew it wasn't The Cool Down. These are the facts that you find out whenever you go digging into the timeline.
Good stuff on this timeline.
Tom, what else?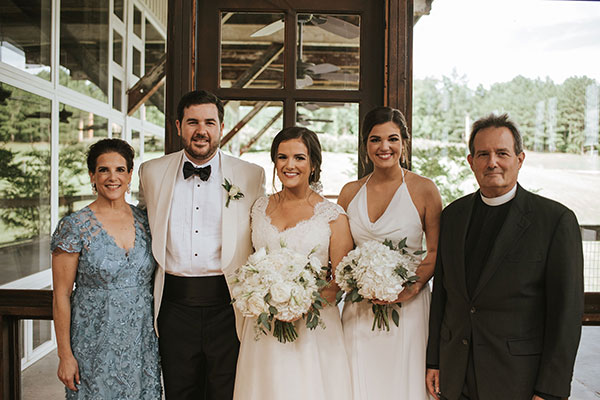 We should probably ask her what her leaderboard name is. I don't think she said that.
I know it, but the whole world doesn't know it yet.
I'm HeyDK.
When do you end up riding now, since the 6:00 AM classes are defunct?
I'm a stalwart 6:00 AM person. That's my time to workout. That was my time to workout before Peloton. I had a gym that I went to. It was about two minutes away from my house so it was easy to get to. I left my house at about 4:45 because I'm on Central time. I would do the 6:00 AM live classes because I like the live classes. I used to like the live. I don't get to take them much anymore. I still get up early in the morning and workout.
Unfortunately, there are a few stragglers, hangers-on, or I don't know what you want to call them, from the 6:00 AM tribe because that was the group of us that always rode at 6:00 AM. It's such a great group. I miss you all Jayhawk, Samantha Mortlock, Spin to Be Strong, and Joanne Gilby. We stay in touch and if one is doing a ride, we have a message or a GroupMe going. Timmy Hadra is my very first Peloton friend. I guess I have to put Timmy and Fred in the same category because we were the TDF. Not the Tour de France, but the Timmy, Diana, Fred. Timmy and I have been doing Monday and Wednesday. We do a twenty-minute ride together. She's traveling so we haven't been riding.
Do you keep up your same pattern on the weekends or do you mix it up? How do you handle weekends?
I've gotten to where I mix it up a lot, even during the week. I'll get up and do yoga. I'm still working out at 5:00, but I'll do yoga one morning.
Do you get up at 5:00 AM on the weekend?
Not on the weekend. I'm sorry. I missed that part. I thought you meant mixing it up in general. On the weekend, sometimes I do yoga. I love Denis Morton's reset where he does the 30-minute bike ride and the 20-minute yoga. I love that but I do not get up at 5:00. Joanne and Samantha frequently try to coax me out of bed early on a Saturday morning. I'm like, "No, girls, you can have it. I'm sleeping late on Saturday." It's usually about 10:00 because I've been in my chair with my computer researching Peloton's timeline until then. That was my morning routine. I drink my coffee, pull out my laptop, and scroll back to the way back machine.
Thank you for scrolling for us. We appreciate it.
It was as much for my own edification as it was for anyone else that will ever look at it.
It's a true gift to the community though and for people when they see it. I cannot reiterate enough how amazing it is to see it all together.
I do also want to give a shout-out to the Peloton OG because when we first started talking about this, I reached out to them and hinted that we were working on this and if anyone had any intel from the early days before. Since I didn't get the bike until 2015, there were a lot of people that bought bikes through a Kickstarter campaign. I had some good feedback from the whole OG group. Jason Rosenberg, in particular, was a wealth of knowledge and sent me a bunch of pictures, which was great. Ingrid Hartzel told me about not the OP, but there was a Peloton marketing page on Facebook that I would scroll back way back. That's how I got a lot of my early information as well. That was very cool. They have since shut it down because I tried to look at it more recently. I think they took it down.
They figured out you were looking at it.
They were like, "Diana has been over here digging around."
"This questionable stalker that's stalking us on Facebook. We don't trust her."
Thank you so much for doing all of that. It's super exciting to be able to share that with people. It will be fun over the next couple of months to slowly reveal that. We should reiterate that it's going to be fully interactive so people can go. They click on it and see the pictures up close or go to links that are appropriate that correspond. I think people that love Peloton are going to get a real kick out of it. It's going to be quite the time suck for a lot of people.
I also have to give a shout-out to Kevin, episode five. You guys might remember him from the person who didn't have a Peloton that tried one way back in episode five.
I'm going to have to go back to that. I didn't know that's who you were talking about.
He records every week with Tom for their movie podcast. Kevin is also responsible for most of the equipment in this room and setting it up. He always does all of that stuff for us. He is now doing all of our things for the website and he will be doing a lot of the background stuff of taking Diana's pieces and making them come to life in a different way.
There has been so much work put into this. We have to say thank you to everybody and all of the people who submitted things. All of the people who found things, like you said, the OG tribe. Many people sent us things. There are a lot of people to thank. Diana, pulling it all together, that was all you and you will always have a special place in our hearts. That is why episode 300 belongs to you. Thank you.
Thank you. This has been so much fun.
It has been so much fun for us. I've enjoyed every minute of it and we appreciate you. Thank you.
Thank you very much.
You're welcome.
—
I guess that brings this episode to a close. Until next time, where can people find you?
People can find me on Facebook.com/crystaldokeefe. They can find me on Instagram, Twitter, and the Peloton leaderboard @ClipOutCrystal. Where can we find you, Tom?
You can find me on Twitter @RogerQBert or Facebook at Facebook.com/tomokeefe. You can find the show online on Facebook.com/TheClipOut. Don't forget our YouTube channel, YouTube.com/TheClipOut. That's it for this one. Thanks for tuning in. Until next time, keep pedaling, and rowing, and running.
Important Links
Love the show? Subscribe, rate, review, and share! https://theclipout.com/