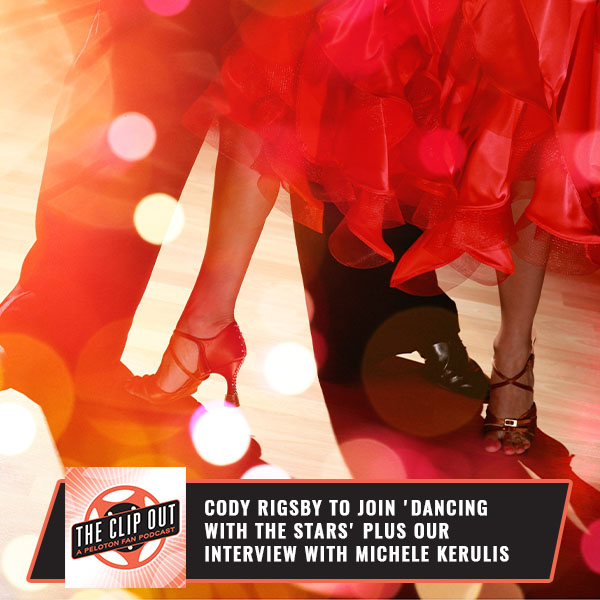 224: Cody Rigsby to Join 'Dancing With The Stars' plus our interview with Michele Kerulis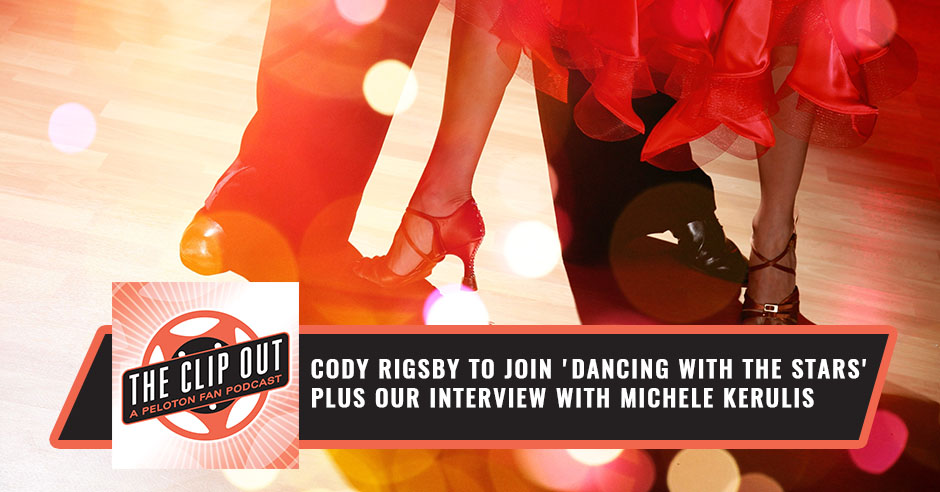 Cody Rigsby to compete on ABC's 'Dancing With The Stars.'
John Mills joins us to discuss Peloton's drop in app usage.
Dr. Jenn –  When the athlete you want to be isn't the athlete you actually are.
Olivia Amato is rumored to be engaged.
Kendall Toole talks to Extra about her famous fans.
Shape Magazine features Robin Arzon's motherhood recovery.
Shape also spotlights Emma Lovewell's 80-mile ride for cancer research.
Aditi Shah is featured in Vogue India.
Jess Sims, Alex Toussaint, Aditi Shahs, and Tunde are up for AIA Awards.
Ally Love was spotted at the U.S. Open.
Sloane Stevens talks to PopSugar about mental health.
Peloton launches a dedicated Instagram for their apparel.
Peloton UK officially launches on September 14.
Yahoo Sports writes about the best Peloton accessories.
Wall Street Journal thinks poorly of Peloton stock.
While Motley Fool (this week) thinks highly of Peloton stock.
Angelo joins us to help figure out if being a vegetarian is the best source of energy and achieving your fitness goals.
Bloomberg writes about Peloton's anti-racism commitments.
Peloton & Spotify celebrate the 30th anniversary of Metallica's Black album with a metal ride.
Instagram now has a live shopping feature and Peloton will be one of the first users.
Hannah Corbin has a birthday on September 10.
All this plus our interview with Michele Kerulis!
—
Watch the episode here:
Listen to the podcast here
Cody Rigsby to Join 'Dancing With The Stars' plus our interview with Michele Kerulis
I got my booster shots. I am boosted.
Except you're not boosted. You're low on energy because you got boosted.
It wasn't as bad as the shots the first time. The first shot wasn't so bad. The second one was like I got hit by a truck. This one was less than the first one.
I feel like it was, because you didn't even get cold and you got cold on both of them.
I didn't have that this time. I was excited to get called in to do the boosters since I'd spend over a year since I got my vaccine.
I know because we did the study. They're going through the order and doing them. You got pulled out of the study we're in, and now you're in a new study. I went in to do my little six-month checkup. I got mine so much later because I got the placebo and they were like, "You'll get your booster eventually but we have no idea when." I was like, "My husband got his yesterday." She was like, "Yeah, he's special." I was like, "All right."
You got more time because you finally got the real thing in February.
It was the end of January. The second dose was the very first week of February.
It had been over thirteen months for me. I was like, "Do I get a boost? Everything in the paper says eight months."
You're boosted now.
It is nice because normally, the only thing I get is that booster seat so I can see over the table when we go to a restaurant. I'm all grown up now. What pray tell do you have in store for people?
We got to talk about Peloton's newest foray into stardom, the big Cody news. We also have Dr. Jenn visiting and she's going to talk to us about how to square the athlete that you are compared to the athlete that you want to be. We're going to talk about some interesting rumors in the Peloton world. We've got Angelo visiting us from MetPro and he's going to help us figure out if being a vegetarian is the best source of energy, and if it's the best way to achieve your fitness goal. There are also amazing articles and write-ups about Peloton and lots of fun Peloton news are coming. All kinds of good stuff.
Before we get to all that, shameless plugs. Don't forget, we're available on Apple Podcasts, Spotify, Google Podcasts. Wherever you get your podcasts, you can find us. While you're there, be sure and follow us so you never missed an episode. Also, perhaps leave a review. We have a new one and it says, "Fun and informative, great hosts and on-point Peloton topics, learn math and how to avoid the glitter monster all in one place.
All true stories. Thank you.
Thank you very much for that. Also, thanks to people that have been sharing the show on their social media channels. We always appreciate that. We should probably throw-in, we've actually cracked the top ten on the Apple Podcasts fitness charts.
It's pretty cool.
Thank you very much for everyone that listens and for letting your friends and other Peloton acquaintances become aware of our existence. Also, if you want to stay up to date on things throughout the week, you can find us on Facebook at Facebook.com/TheClipOut. While you're there, like the page and join the group. Sign up for the newsletter at theclipout.com. You can watch all of these episodes on our YouTube channel at YouTube.com/TheClipOut. That's all that. Let's dig in, shall we?
We shall.
—
Joining us is John Mills. How's it going, John?
What's going on?
We should jump right in. The undeniably big story is that Cody Rigsby will be on Dancing With The Stars. It's pretty impressive. Every time you feel like the Peloton instructors have reached the top tier status in the world of pop culture, they come up with a new way to break through at an even greater level.
It looks like he can win. There's only one other person on the whole cast that has danced before.
Jojo is the other one.
Here's the thing. You vote.
It's ballroom. I was talking about this with various people. None of us had watched the show. What I'm hearing is it's a mixture of the judges and the voting from home. It could still go either way. Also, do you know how many Echelon users are out there that are going to vote them off?
With the pandemic, there has been a lot of issues related to depression, anxiety, concerns about the future, and how to stay in shape.
Click To Tweet
There are like six.
I haven't thought about all the iFit and the Nautilus people going, "Vote that guy out."
The bigger problem ultimately is going to be that as much as you guys love your Peloton instructors, do you think he can overcome the fan base of a Jojo Siwa? She's got like 100 million TikTok followers, 100 million Instagram followers, and they are of different ages. They have nothing but time on their hands.
That is true. I need to know more about the voting system and how it works before I can truly weigh in on this because I have no idea. I've never watched the show. What I do know is now I have to start watching so that every week we can give an update, regardless of however long he lasts.
I'll let you handle that.
You watch it with me.
I might have caught two episodes or so.
How did it work?
That was a long time ago. I could barely remember. Remember the days when we got all excited because we saw a Peloton commercial? We then posted it everywhere. It'd be all in the old PMP, "We saw a Peloton bike on TV." Now, these guys are like actual celebrities on big names. This is crazy. I don't know. One time I was in the studio and I ran into Cody. This was 4 or 5 years ago. I'm trying to get a selfie with him. Cody says, "You'll get more likes than me." How hilarious that has gotten now.
You're like, "Where's my Dancing With The Stars gig?"
Those days have changed. It was funny. When you say what a celebrity is, let's talk through how it went. Apparently, Cody posted on his Instagram that he was flying to LA. It's like he wanted us to know because he wore the yellow mask. It was pretty distinctive. The paparazzi see him going into the Dancing With The Star studio and they captured a picture. He's got a ridiculously silly face shield on that's like mirrors so you can't see the celebrities. That's the whole idea. He's wearing an Adidas hat.
What seals the deal for me is that he's wearing his signature shoes that's got the Velcro on them from 1980 and they're white. They're the whitest shoes you've ever seen because I bet he has 100 pairs or he's got people now that clean them. I had to call the Peloton Prophet. I was like, "Let's break this down. I had pictures where I was comparing Cody's neck size, in the paparazzi picture compared to his past pictures on his Instagram. It was like his ear is this shape and his ear is that shape. I had other people chiming in like his calves don't look the same.
How many people were out there doing forensic analysis on his knee cap. I don't see that stuff.
It was the Peloton Prophet that was like, "Crystal, look at the shoes. It is obvious. It's done." I was like, "Case closed. It's confirmed."
This is the attention to detail that goes into her deciding whether or not to share information like this. She doesn't leap at every rumor that's out there.
I don't because there are too many. Otherwise, I would be like, "There are eight new instructors rumored this week. That's boring."
I know this is going to shock you but I saw some people on the internet complaining. They're like, "It's not fair because he has a dance background." He had been a backup dancer for Katy Perry and Nicki Minaj. People were like, "That's not the point of the show," but they have had other people with dance backgrounds like Joey Fatone and Lance Bass from NSYNC. Not counting them, they don't have people with dance backgrounds, but also Nick and Drew Lachey from 98 Degrees. Except for the NSYNC guys and the 98 Degrees guys, they don't have people with dance backgrounds.
Except for Sabrina Bryan from the Cheetah Girls, and AJ McLean and Nick Carter from the Backstreet Boys. Except for the Cheetah Girls, Backstreet Boys, 98 Degrees and NSYNC, they don't have people with that dance background. Except for Mel B from the Spice Girls and Nicole Scherzinger from Pussycat Dolls. Other than that, they don't have people with dance backgrounds, and Jennifer Gray from Dirty Dancing, and Heather Morris from Glee. She was a backup dancer for Beyonce when Gee did their Single Ladies episode. She literally taught them how to do it because she had already done it on the Grammys.
This is one concern people have and I agree with you. There have been tons of people.
I'm not even done with my list.
Please stop. We'll never finish.
Nev Schulman from Catfish.
I didn't know he had a dance background.
He was in dance troupes as a kid.
Here's the thing. As long as it's evenly distributed, who cares. That Jojo check, she has the dance background so it'll be fine. People are already calling. The last round is going to be Jojo versus Cody. That's what they're already calling.
Some of those, I don't know what the count because when I was in the sixth grade, I took tap dancing lessons. I can tap dance.
You're disqualified. You can't go on.
That's why he turned down their offer. He was like, "It's just not fair."
That makes sense. You do get more likes than Cody but he wasn't as quiet as good of a dancer as you are, so they let him in. I've also heard from people who take a lot of Cody classes that Cody has mentioned that he's stressed out about a project he's been working on. He's frustrated with himself because he hasn't been doing as well as he thinks he should have. They think that's, what's going on. Also, there are on-demand classes for the rest of the week. We know this is all playing into this.
There have been a lot of speculations around what is this going to do to Cody's schedule? It was already a little bit light and people were complaining that there are only 3 or 4 Cody rides a week now. On the other hand, people do bi-coastal work stuff all the time. He only needs to be there for a couple of days to actually film. It should be fine. Also, it's got everybody in Peloton talking about it. Now, we're all going to be watching Dancing With The Stars. I have never watched the show before, not one time. Now I got to watch the show.
It's not necessarily about losing weight but that lifelong health and wellness.
Click To Tweet
More importantly for Peloton though is it gets a Peloton instructor in front of a bunch of people that maybe weren't thinking about Peloton.
That's where I was going.
Regardless of the schedule. That's what I think as well. However long the season is on Dancing With The Stars, it's a positive for Cody and his own career and for Peloton.
It's no different than a TV show, letting a regular cast skip a few episodes so they can go make a film.
No, it's not. People worry that if Peloton starts doing this, then what happens next? Now they've become such big celebrities. They don't have time for Peloton. That's why we love them because they're one of us. I would argue that in the last year and a half, they're not one of us anymore. The instructors are amazing and they are all good people but it has changed. There's no denying that.
Another system to look at in terms of how this could work oddly enough is professional wrestling. A lot of the wrestlers go off and make movies and then they come back. The Rock still comes back and competes. John Cena still comes back and competes. Batista still comes back and competes. A lot of times, it's tied into whatever the new project is, but they still pop up and compete as wrestlers. You could maybe see a paradigm shift to a model like that where it benefits both parties because now the WWE is a legit launching pad to a film career. Because of that, they get bigger and better people to want to be wrestlers because it's a way in.
I'm interested to see that dynamic occur. I would love to see Cody do this, whether he'll be successful on the show or not, and have it launch him into some other stratosphere. That would be great for Peloton and for him, but amazing for Peloton. I know we may lose him but it'll ultimately be a plus. We haven't seen that happen yet. We've seen them become more popular and tabloids write about them, but we haven't seen this dynamic where they ascend all of a sudden.
We've been talking about how they're becoming celebrities, but I feel like this is the next level. You're big enough to be on this and it's network television. That still means something. It doesn't mean as much as it used to but it still means something.
I have a question though. What about all the people who are worried about the schedule going forward since we don't know what's going to happen? Do we think that that will make people have to go find other instructors? Do you think it will mean that Peloton eventually brings on even more people? Do you think it doesn't matter at all and everybody will just chill out?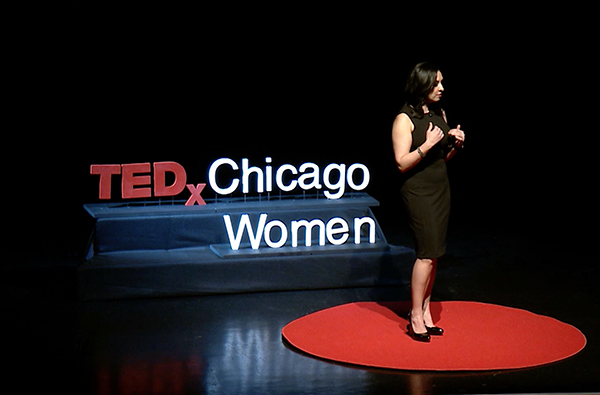 What I want to happen is it just ascend his popularity, and then even his on-demand classes become a thing. A live class, all of a sudden becomes the greatest thing ever. I want to see it ascend who he is. I'm hopeful that it doesn't matter at all.
We shall see. I'm very curious.
It's safe to say though that people will never calm down.
That's how I feel. People tend to not calm down. That's my concern.
Based on past experience, they don't come down. Moving on, I thought this article was interesting. This is from TheDeepDive.ca, "Peloton app usage plunges 42% in four months," and here's where it takes a weird turn into a bat shittery, "as customers lose confidence in product safety." It's like, "I'm so concerned the tread might kill me so I'm not going to use the app anymore." What the holy hell?
Whoever that hell wrote this article, Hermina, you don't even understand what Peloton is. It's probably not a good idea for you to write an article.
These articles were hilarious.
This is terrible writing. There was zero research done on this. We have to go back to Dancing With the Stars. One thing I forgot to ask, Tom, with all your research or John, do you know when does the season officially starts?
September 20th.
I didn't know. People were asking and I was like, "Google that, guys." Since Tom did all the research, it might have been in there. Back to this terrible article. What do you guys think?
Two things. First of all, The Deep Dive wrote two separate articles. This is the second of two. This one is about Apptopia, that app intelligence service that monitors app usage on different phone platforms. They're saying, "App usage is down 42% over the last four months." The Deep Dive got an article before this where they were quoting a statement by BMO Capital Markets. BMO had lowered their guidance on Peloton. They were questioning whether or not the lower app usage had anything to do with the pandemic or the shine had worn off on Peloton. At the end of that article, BMO goes, "Connected fitness numbers were up. Maybe that was just conversion from the app usage."
I was wondering that too. In some of this, people are going, "You got me. I'm buying the bike."
It's the same concept but two different articles, except in one of them, they come to a conclusion that maybe it's not. This one, they're very definitive and descriptive. They're like, "The trend freaked everyone out. Nobody's using them anymore."
They Motley Fool it, which Motley Fool wrote another article and they had a video. It's the exact opposite of the other one. This one cracks me up too because even if it's not all conversions, it also is summertime and the first time people have been allowed to leave their homes in some states. The pandemic is still going on and we have more people dying now. For a minute there, everybody thought it was safe to go out of their house. It could also has something to do with that.
You make a good point. We know that the busy season is October through March, then as soon as you get into April and towards September, people are outside. Every year, the numbers do that. The article says, "August it leveled out. It looks like it's starting to come back up." Of course, it is. We're getting close to our door. That was hilarious to me that they even mentioned this. They had one point in there that makes you go, "Maybe." They mentioned that iFit in the same time span had only dropped app usage by some 17%. They're trying to suggest that Peloton is more.
Peloton had a much larger influx of people sampling the product.
Doesn't iFit use more of their classes on an app? They don't have as much built in. There are all these live classes Peloton has, but iFit doesn't have that. You can't even compare apples to apples there. Can you?
You can't. There are many more variables as well. Maybe you can, but none of it is apples to apples, and we don't have a comparable number for either of these two outfits from 2020. For all we know, this is a common and consistent way of Peloton. That's what made it funny to me the way it shocks you. It's definitive that, "It's because of this."
We've been here for a while and reach a point with Peloton where they went from this company everyone was rooting for to now they've had enough success, and you have the people that want to tear it down. You see articles like this every week now about the death of Peloton.
I think it comes from the Peloton members that pretend to love it and hate it. They're constantly out there.
Thank you, John, for joining us. Until next time, remind everyone where they can find you.
They can find me on Facebook in my group or page, Run, Lift & Live. They can find me on Instagram @RunLiftAndLive or at RunLiftAndLive.com.
—
Joining us is Dr. Jenn Mann, licensed marriage, family and child therapist, and sports psychology consultant. You may know her from VH1's Couples Therapy with Dr. Jenn or VH1's Family Therapy with Dr. Jenn. She's also got a long-running radio show, The Dr. Jenn Show. She's written four bestselling books, including The Relationship Fix: Dr. Jenn's 6-Step Guide to Improving Communication, Connection and Intimacy. Ladies and gentlemen, and all points in between, it is Dr. Jenn.
Hello.
I hope you're having a good week so far.
So far so good.
We have a question for you from Stephanie Ann. She would like to know if you have any advice for being easier on yourself. She says that she's asking for a friend, then she put in a laughing emoji. When you're type-A and have a few autoimmune diseases and feel bad because you didn't do an Ironman, kidding but not kidding. She's struggling with the athlete she wants to be versus the reality of the autoimmune issues.
It's a struggle that a lot of people feel especially type-A people whether or not they struggle with an autoimmune disease or not. We've talked a lot about this. I think that there's been a lot of talk in the community, the Clip Out community in particular or the Peloton community. First of all, set reasonable goals that take into account any physical health and emotional issues that you have or anything that's a crisis in your life. I don't think I told you guys, but I had a week where the plumbing exploded I including in the bathroom off of my gym where sewage was flooding in through. I can't even tell you how vile it was. My daughter had a medical emergency. My parents had an emergency.
It was one of those weeks and I always meet all of my goals no matter what. I had to even go, "I'm going to skip that ten-minute arms class. I'm not going to beat myself up over it. Later in the week, I'll do it." That needs to be okay. I get it. Sometimes we have to look at what's going on in our life, our physical, mental or emotional situation at any given moment. Sometimes we have to rewrite our goals, re-evaluate, and change our self-talk. We've talked a lot about self-talk. We also have to look at where does that self-talk come from? Is it serving us? Is it inspiring and helping us to be better athletes, and fulfill our commitments to ourselves in a positive way? Is it hurting us? Is it making us beat ourselves up? Is it making us make bad choices like pushing too hard at a time when maybe our body needs rest?
Peloton is a community uplifting each other and helping each other through struggles that are fitness-related and other issues that happen in life.
Click To Tweet
A lot of this is about tuning into ourselves but at the baseline, it's about changing our self-talk from berating, mean and cruel. I often say, "Would you say this to your best friend, spouse or someone that you love? Why then are you saying this to yourself?" If you find yourself beating yourself up over and over again, one of the exercises that I love, I have this in my No More Diets app, is that on the left side of the paper, write down the negative things that you're saying. On the right side, write down at least 4 to 5 responses back.
You don't even have to believe it in the beginning. You want it to be a positive affirmation. You don't want to use negative words because the unconscious mind doesn't pick up on the negative word. If you say, "I will not be mean to myself," your unconscious hears, "I'll be mean to myself." Whereas if you say, "I will be kind to myself." That's a more effective affirmation or response to the negative stuff in your mind. That is a key thing for most people.
That's fascinating, especially not adding the "not" to a sentence.
It's like, "I'm not going to do that anymore." We have talked about that before. Like anything, you have to practice it. You have to stay on it. It's like you find so many times that you have good days and you think you don't need it anymore, then it's back and sneaks up.
Also, if you're consistent about fighting the fight in your head against that negative self-talk, and if you're doing therapy consistently over time, you will start to eradicate it. It takes years. You have to keep in mind that you have probably been having this voice in your head for decades and decades. It takes consistency over the long term to fight those voices.
We had a moment where it helps to have someone reminds you to let yourself off the hook. I was going to work. It was a day where I had to be there for fifteen hours. You were all bummed because I was going to be gone all day and your daughter wasn't here, and Brian would play video games all day. You were going to be here by yourself and you were being negative about that. I was like, "You always say that you want time to yourself. Why don't you embrace that and do whatever the hell you want all day?" You were like, "Yeah, I could do that," and you did. The next day you stress out about the things you didn't get done. You got those things done in 45 minutes and you were like, "Why did I stress about all of that?"
I think it took longer than 45 minutes.
Have someone in your life that will let you off the hook that you put yourself on.
Sometimes type-A's need that permission from somebody. We shouldn't need it but we do.
Thank you so much for joining us. Until next time, where can people find you?
I'm on all social media @DrJennMann. I post all of my Peloton workouts on my Insta Stories.
—
We have a rumor that Olivia Amato is engaged. This is very much in the rumor category.
If you look at her left hand, there is a very large size rock on it. It's impossible to tell at that angle if it's real because costume jewelry can be of very good quality.
It's also an unusual finger to wear a ring on it. In our culture, that means something.
She's also an attractive girl and there are many women who wear a ring on their left hand to keep the boys away or keep anyone away that they don't want to be hit on by. I'm not saying she's not engaged. I am saying she has not said that she's engaged. Until she says it publicly, it's a rumor.
Fellows, you can still take a shot or ladies.
I just want to point out that on August 19th, she posted a picture with that same ring on. A couple of days after that, she posted a picture saying she was home from Ireland. She was doing a selfie shot in the mirror. It's the same hand and there was no ring in the picture. I mean there were rings, but not that ring.
It's not an engagement type ring on the finger.
It was some gold bands. A couple of days after that, this picture appeared. Tons and tons of people have said, "You must be engaged," and she has not responded to them. If she is, she doesn't want to talk about it.
People are getting an inside look at how closely you pay attention to things. Extra, the TV show, talked to Kendall Toole about how she handles having famous fans.
Did you watch this?
No.
I didn't either. I watched it but with the sound down because I was busy. I was checking on Olivia's ring, so give me a break. It was a pretty short video from what I saw. It's great because the headline is, "Peloton's hot trainer Kendall Toole's even got LeBron James working up a sweat." That's one of her famous fans. That's pretty cool. I've heard lots of good things that are going to be coming about this new metal ride but we'll talk about that later.
We have a couple of Peloton articles from Shape magazine. The first is, "Pregnancy and motherhood has taught Peloton's Robin Arzon the power of no."
I got to disagree with that. I remember way back when I first started Peloton, Robin was quoted in an article at the time. She was like, "You got to say no to things." I remember her saying this, "Not everything can be considered to be the same level." You can't do everything at the same level. You have to pick what is most important. You have to say no to the things that aren't. I don't agree that being a mother and being pregnant taught her. Maybe it reminded her, but I think Robin knew how to say no just fine before.
That would be my guess. As I always say, all italics is the same as no italics.
It's true. However, this is still a great article. I love hearing all the backgrounds of all the instructors. As they continue to get more and more popular, we will continue to see more and more details about them. This will give you a little insight into how she deals with things as a new mom and having too much on her plate.
Shape magazine also talked about Emma Lovewell and her 80-mile bike ride to help raise money for cancer research.
I saw Emma's posts about this and I thought that was pretty cool. She went ahead and did the pan mass challenge, which is where you, you a ride all that way and it's 80 miles. She hadn't done it in the past but she wanted to do it because she wanted to raise awareness for it. She thought it would be a cool way to highlight cancer research. That's why she did it.
Aditi Shah is gracing the pages of Vogue India.
This warmed my heart because when Aditi posted about this, she was so excited. You could see her excitement. There's an image that really got me. She is so thrilled to be in Vogue India. They take several pictures of her and how to make leggings, sneakers, etc., and how to work in a New York setting. It's how to take activewear to do other things besides working out. She shows that within the magazine. I thought that was cool.
Apparently, there's something called the American Influencer Awards. I was unaware of it. Peloton has four different instructors up for awards in various categories.
Jess Sims and Tunde are both up for Brands Collaboration Influencer of the Year. Aditi who we talked about is up for Yoga Influencer of the Year. Alex Toussaint is up for Fitness Instructor of the Year. That's amazing.
I'm like, "There are people up for Fitness Instructor of the Year that aren't Peloton instructors? They're out there?"
If you go to AIAAwards.com, you can vote. If you don't want to vote on all the categories and you only want to vote on the ones with our instructors, you can easily do that by skipping. Hit skip a few times and you'll get to the fitness category. It took me a minute to figure it out. It's directed toward the kids.
We will include that link in our newsletter. You can sign up for that at theclipout.com.
You can vote daily, by the way.
For our celebrity sightings, because they're all celebrities now, Ally Love was at the US Open.
I feel like there were other instructors too, maybe Tunde. USOpen.org posted a few pictures of celebrities. I know Ally was definitely pictured there. It's a thing for people to go to the US Open. I remember seeing that when I was younger too but I've never gone. I have no interest in watching tennis. That sounds incredibly boring. Have you ever been to a tennis match?
Absolutely not. It's sports. I avoid that if at all possible. They had a page with lots of different celebrity photos and Ally Love was on there. The link we had stopped working but this link is still working, Sloane Stephens on the importance of being open about your mental health struggle.
The reason I grabbed this article is because it had a Peloton mentioned. It says, "Stephens talked to Peloton's Tunde about the importance of taking care of your mental health at this event. Both athletes agreed that self-care is important like indulging in aromatherapy with essential oils, but taking care of your mental health requires more than that." They then go into some ways that you can take care of your mental health. That's pretty cool.
—
Peloton has launched an additional Instagram channel.
I saw this and at the time they had 45 followers. I posted that I thought that they would be launching a new brand. That's going to be all Peloton. That is going to be developed and designed by Peloton. It was around 3:00 Eastern that day when they posted about it. A day and a half later, maybe eighteen hours, they now have 23,600 followers. They have three posts, no big deal. That's some nice metrics for Instagram.
That's pretty quick. I'm sure it won't stay at that number for very long.
As soon as they post real clothes on there instead of a few images, it'll go crazy. The official news is that it will drop some time on the 9th of September. By the time this is published, it will already be out. We talked earlier about you can't do anything without people complaining. I saw a lot of people that were like, "I don't like the Peloton branded clothes. I like all of the collaborations." A lot of people said that. It will be interesting because from what I hear, there's not going to be any more collaborations. No more Lululemon, no more Nike, no more anything. I don't know if that's true. That's what I'm hearing. I have not confirmed that 100%.
For the people that like to buy those things on the secondary market, the value is about the skyrocket.
Is it? Now Peloton can make it look exactly the same. Do you remember we talked about how the cheetah outfit was back? We saw Robin and she was like, "We did a photo shoot today in this outfit." We were like, "This must be coming out soon." That's all going to be Peloton label now. If it looks the same as it did before, but it has a Peloton label on it, is the other stuff still working?
There are still people that chase those labels. They like Nike and Lululemon. They are still going to want those.
The unicorns though are mostly with items. They are mostly not Lululemon or the expensive brands. I'm not saying there are no exceptions to that because there are, but the prints that everybody goes after are not Lululemon. That's in the resale market, the unicorns that sell for $1,500 a bra. I don't want somebody contacting me and being like, "People sell that." I know they do but that's not what I'm talking about. I'm talking about in the resale market for $1,500 a cheetah bra. I think Peloton is about to make that market collapse. It's going away completely, which explains a lot why Peloton got rid of Peloton closet.
I was going to say the exact same thing. Now we know why they were so aggressive about the Peloton closet. They were like, "Not so fast. That's what we're going to do."
It's interesting because there are still other handles out there that still do the same thing and Peloton hasn't shut them down. I don't know if that's because Peloton closet was enormously successful in such a short time, and these other ones haven't had the success that Peloton closet did or if there's some other reason. If there's a way that she was doing it versus what these other people are doing, I have no idea. At any rate, it's all very interesting. I can't wait to see what they have because I love the colors. What they're showing looks a lot like the pair of black leggings that I have that have a ribbing down the side. They have pockets on them. It was the one that was torn when I got it. I tried to send it back but they didn't have a replacement so I kept the hole in the leggings and it looks identical to that.
I'm curious to see how this will go. I am curious to hear everybody's feedback because I think it's going to be really negative. I'm not even joking. I am dreading hearing all the negativity that's going to be coming out of this. Also, since I was already talking to the Peloton Prophet, we started talking about this apparel thing and the Peloton Prophet brought up an interesting thought. Does this mean the referral program is going away?
Why do you think that would mean that?
Because they're going to have a whole new label. From a business perspective, does this mean it is now on the balance sheet as a completely separate entity, Peloton apparel? If it is, then they want to start from scratch. This would be a good time to end the referral program. They don't need the referrals. Back in the day, they did that because they needed to sell more equipment. They do not need us to sell more equipment anymore. That is not a thing. I'm not saying that's going to happen. I just thought it was an interesting conversation.
It does make sense from a financial perspective that they probably have this listed as a separate entity because it wasn't too long ago in the earnings call, they talked about rolling apparel into equipment sales. What does this do for the next earnings call? They didn't bring it up on the earnings call at all, which leads you to think that this is a completely different entity, and they expect it to not make money. It's going to be separate. These are all just conjecture but interesting.
Peloton UK is officially launching on September 14th.
It sure is. We talked about that during our Zoom call. Danielle Verway had brought up the fact that she felt they were getting very close because some of the instructors had been in places that indicated this is getting ready to happen. Right after we had that Zoom call, all of a sudden, there's no classes between September 4th and 14th. I was like, "I think this is going to be the big day." Now it's official. Danielle was right. September 14th, Peloton, UK. They're opening the brand new studio that they've been working on forever. They will not allow members in yet though. That's not happening because of COVID. Also, Peloton never does this but they were like, "You're going to see some new faces." All those new instructors that we talked about, here they come.
While we're on the UK end of things, Yahoo Sports UK had an article about the best Peloton bike accessories you need for your spin workout. I'm sure the Peloton attorneys love the fact that they used spin in a generic fashion.
Here's a serious question. When you have a word like that and that is under protection, is that protected in other countries? Wouldn't they have to get that done?
In multiple countries, probably. There's a good chance that they have it trademarked in multiple countries. Most of what we've been talking about has been US-based. Even though this is the UK.Sports.Yahoo, it's still Yahoo and being read easily over here. It does feed into the notion of spin is a generic term.
It absolutely does. There's some more ammo the Peloton lawyers can stick on their file.
We won't drill down on all the various accessories but if you want that article, it will be in our newsletter that you can sign up for at theclipout.com. We have a pair of articles. One from the Wall Street Journal and one from the Motley Fool, which I find interesting to be taken in tandem, Peloton sold a dream, but investors are waking up.
Control the controllables.
Click To Tweet
It is just saying that there are tons of analysts bitching about Peloton, which they are. We've talked about that. This article is not up to a typical Wall Street Journal level article. If you read through it, it's pretty light on actual information. It's anecdotal like, "The market is down and their shares haven't been doing what they thought." The same stuff that we're hearing about, "They had a recall, etc."
These are the same people who were telling you that Peloton will never hit $50 a share a few months ago. On the flip side of that coin, we alluded to this earlier, but Motley Fool has an article, Here's why I'm not selling Peloton. I'm assuming since it's Motley Fool, they mean the stock and not their actual plight. It's another example of how Motley Fool likes to have it both ways. They'll write an article about how bad they're doing and then write an article about how good they're doing, and then whichever one is right, they'll brag about it later.
The gist of this article is because the prices on the bike are lower, it will mean more subscriptions, which is the exact opposite that the other one said. It was like, "These lower prices, there was so much runway that's defensive." Okay, Motley Fool. We take you with a grain of salt.
—
Joining us from MetPro, it's Angelo. How's it going?
It's good to see you, guys.
It's good to see you too. We have another fun question for you. This one is challenging as well. Ashley has a question. She wants to know, "There are a lot of trends now that have said eliminating meat is better for overall health, and that you can get the same proteins from vegetables and fruit. Is a vegetarian diet the best source of energy and weight loss?"
That question is explosive. Welcome to the game show where the answers to all the questions are it depends. I will try to give as straight down the middle direct answer as possible to that question that's not biased. I have seen benefits both ways, but there are a few myths that we can very simply clear up. Let's talk about energy and weight loss. What's going to improve your energy and/or weight loss is going to be most directly linked to calories and macronutrients overall. Your sourcing can impact that if it's done poorly. For example, if you go, "I'm going to increase my energy by eating a pound of food extra dinner," it's probably not going to work because you're going to end up in that comatose state with your belly hurting groaning on the floor after. It's probably not going to work out so well.
If you say, "I'm going to increase my energy by adding a couple of hundred calories across 3 or 4 meals throughout the day," that's an effective way, especially if you get it in a balanced way. I want to compare apples with apples. If you have a horrible meat-based diet and you switch to a plant-based diet, it is going to help your health. If you have a horrible plant-based diet and you switched to a meat-based diet, it's going to help your health. Apples to apples, here's what you want to look at. If you're eating, I'm going to pull a number out of a hat, 1,500 calories and you find that your energy isn't quite keeping up. You're exercising, you're running, you're cycling and you don't have enough energy to recover from your workouts. Generally speaking, increasing your overall calories is going to help that the most unless there's a deficiency in a certain area.
For example, if someone who's eating a mostly plant-based diet is deficient in iron, all of a sudden, eating some red meat could help their energy. These are fringe cases though. If somebody on the other end of the spectrum is used to eating highly processed foods, plus chicken or red meat or another animal protein source, and they're never getting any micronutrients from fruits and vegetables, then they switched to eating fruits and vegetables. They may end up feeling better, but all things being equal, simply the act of increasing your calories to a sustainable point that's going to allow you to recover from your activity is going to be the biggest differentiation when it comes to energy.
For weight loss, the exact same thing holds true. If you're eating 2,000 calories of a plant-based diet and you switched to 1,500 calories of an animal-based diet, you're going to more likely lose weight. That's the interesting distinction. I'm trying to stay right down the middle because I work with vegans, vegetarians, plant base, carnivores and everything in between. I have seen every approach work and produce vitality and health. I've seen every approach fail when implemented inaccurately or improperly.
Now let's dive into the same amount of protein from fruits and vegetables. You will not get the same amount of protein from fruits and vegetables. Fruits and vegetables are predominantly carbohydrates. They're not a protein source like you're going to get in beef, poultry, etc. That doesn't mean that a plant-based diet can't also include plant-based proteins, but it's going to need to be implemented purposefully. In other words, the person's going to have to go out of their way to make sure that they're getting the nuts, seeds, supplementary protein. Sometimes we'll use plant-based protein powders.
If somebody is having dairy or not, that's a factor because that can be a source of dairy. There are some people who eat less meat. They'll just eat chicken and fish or just fish. There's everything in between. Plant emphasis or plant-based means something different to everyone. It absolutely can have good health benefits. A plate of broccoli is probably healthier than a plate of bacon, but that's outside the realm of what I'm going to dive into when it comes to heart health and things like that. That's something you want to dive into and talk with your doctor about.
When it comes to getting a performance outcome or a body composition outcome, what I'm always going to be a stickler with my clients is having the right caloric intake for their body at that point in time so it'll evolve, and the right macronutrient ratios, regardless of whether somebody prefers to source those foods with a balance, with a protein or animal heavy, or with a plant-based heavy approach.
That's a good answer.
That's the thought that goes into it at MetPro. You say it depends and we tease you for that, but that's your superpower and everybody's different. If people are looking to get that personalized approach to achieving their fitness goals, where can they find you?
—
Peloton and Spotify have partnered up for a Metal Essentials playlist.
I'm excited about this one because they don't play a lot of metal on Peloton. I'm not saying it doesn't exist. The class is going to be done by Kendall. That's going to be the live class. There's also going to be another class that's going to drop on-demand that Alldis is teaching. I was surprised that there are no runs. There are no bootcamps, nothing. You get two bike rides and only one live. I find that absolutely fascinating.
They don't believe in the power of metal.
I don't know. It was a little bump. I'm not going to lie. I would rather run to metal than the bike. It's good every once in a while, but I've been in a real running place. I'll probably take it just to see what it's like. I took the last Metallica ride. It was crazy hard that Kendall did. Some people were like, "We want another teacher to teach it," because it'll be hard. You don't have to use our numbers, guys, but people want to be a purist. I get that.
—
A website called Pocket-lint has tips on how to use your Apple watch with your Peloton.
The reason I included this is because I hear questions about this all the time. People's Apple watch doesn't work with the Bike+. They get confused whether they can use their Apple watch on a Bike+ or a regular Bike. What's the difference? If you can't do it on the bootcamp, what are you supposed to do? This article lays all of it out. It says, "If you have a Bike+ and you're taking a bike class, do this. If you have a Bike+ and you're taking a bootcamp, do this. If you don't have that and you have a regular Bike and you have an Apple watch and you want to use that in a tread, here's what you do. If you only use the app, here's what you do." I love the way they laid it all out. It was very clear and easy. Since it addresses a question I see over and over again, I want to make sure that people know about it.
That will be in our newsletter if you sign up for that at theclipout.com. Instagram announced that you can now do live shopping on the Gram.
This whole feature actually surfaced sometime in 2020. I don't remember exactly when, but I do remember telling you about it because it took place in Robin Arzon's closet. Do you remember that?
I remember you talking about Robin Arzon's closet and how amazing it was.
That was one of the first times that they use this feature. Not everyone had access to it, but now it's becoming more widespread. It's officially launched and they included Peloton as part of their launch. I thought it was interesting and a callback to that. I love that there's only a couple of vendors that are mentioned in the headline and Peloton is one of them.
They rattled through all of them, which it's an impressive array of artists and brands. Is this like the home shopping network but it's on Instagram?
I think so. I don't know if you've been paying attention but Amazon is doing this too. If you go shop on Amazon, not on your phone, but on your computer, there's this person up in the upper left-hand corner selling you stuff.
I have noticed that but I ignore it, but there's that LuLaRoe documentary that we watched. It's a bit about the MLM world of LuLaRoe. They released the first episode already. We got to watch it early and it was good. They were talking about that part of their rise to power is that all people would go on Facebook live and be like, "I've got these leggings." It's interesting to see that they're emulating that but for brands that aren't MLMs.
It's fascinating. If you're curious there's Dragun Beauty, Kacey Musgraves, Peloton, Rare Beauty, Outdoor Voices, and Aveda. Lots of big brands.
—
Finally, on September 10th, don't forget to say happy birthday to Hannah Corbin.
Do you remember the days when she was Hannah Marie Corbin?
I do. I still have to remind myself not to say, Hannah Marie Corbin.
Happy birthday to Hannah Corbin.
We can make an effort to surround ourselves with very positive people who do positive things in the world.
Click To Tweet
—
Joining us is Michele Kerulis. How's it going?
It is great. I am excited to be here talking with you. I love The Clip Out and the Peloton Community.
Thank you for being here. I cannot help but notice you have about a bazillion medals on the wall behind you. Is that all marathons or are those 5K's pushed in there?
They are mainly half marathons. I have my marathon plaque that needs to go on the wall. I love the half marathons. That is my sweet spot and my favorite. There are some 5K's up there too. I have to also mention that I am a back of the packer, which means that I am not a fast runner. I enjoy a leisurely pace.
Not only do I enjoy that pace, but it is the only pace that I can do, so I feel that. My goal is always not to be the last person crossing the finish line. There is nothing wrong with that person.
It is like a gym class. You do not want to be the last.
I remember when I ran in Atlantic City. We were doing the relay for the half Ironman there, so I was on the relay team and I was doing the running portion. I was terrified that they were going to go pick up the cones before I can finish.
That is how I felt during my Chicago Marathon in 2019. I knew exactly what the cutoff time was, so I had myself timed for that, but that was one of my motivators. It is like, "I am not going to get picked up by the truck. I am going to keep going."
How did you originally find Peloton and decide Peloton was the right equipment for you?
This is such an interesting story. I am going to take you back to maybe early 2000. I was out in Chicago waiting for my friends for dinner. I was there early. Chicago is a friendly town. Midwesterners, in general, are friendly. I was chit-chatting to people and I must have brought up that I either was a group fitness instructor, I was teaching group fitness or something like that. I was talking to two men and one said, "Can I ask you a question about group fitness and equipment?" I was like, "Sure." He is like, "Tell me if you think people would like this. I am going to create a bike and there is going to be a TV on the bike. There will be instructors live or you could watch them recorded. Do you think people would like that?"
No way.
I kid you not. I said, "This is amazing. I love this." I had a couple of spin bikes myself. Tom, you might know the brands because you are a fitness guy.
Sure.
She said that with no sense of humor. You played that straight.
One was probably Spin. One was a yellow bike that I cannot remember the name of. I love them both. He said, "Do you think people would bring this home?" At that time, a lot of people did not bring equipment like that home. I said, "You are talking to a Midwesterner who has lived through winters her entire life. To be able to have something that in the dead of winter sounds amazing." I never thought of it again. I am like, "That is cool." Good luck to those guys. Fast forward to that commercial and my reaction to the commercial was, "Those guys did it. That was what they were talking about years ago."
Were you able to confirm?
Was it John Foley?
It must have been John Foley.
If you had to pick him up in a lineup, would you know?
I think it was John Foley. I do not know if he had a business partner or somebody. I do not recall them using the name Peloton. I do not remember any details except for the bike itself. I loved the commercial and have a different perspective. What I noticed was here is a woman in the middle of winter and now she has a bike that she can work out on. That is how I learned of Peloton forever ago.
When you saw the commercial, are you like, "I need to get one of those?"
I was. I cannot remember when the treadmill came out. I am a runner and I wanted the treadmill but did not have space for it. Maybe around 2019, I went into the studio or the boutique here in Chicago to test out the bike and the treadmill. They were not delivering treadmills to my area at that time. For some reason, every now and then, they do not deliver treadmills to certain places. I thought about whether or not I should get a bike. I am a pandemic person and during the pandemic, when all the gyms are closed, I picked up a bike, but I did not get it until summertime.
You have the bike. Do you have the Tread?
I do not. The day before the recall, I made up my mind that I wanted the Tread+ because the slat treadmill is amazing. I am waiting for them to come back. I want the Tread+. I feel horrific for the people who were hurt during all of that. I am confident that Peloton will come out with some amazing fixes and develop a safe piece of equipment.
I am glad that you bought one because you told those guys you would.
I did. I felt like I had to stick to my word because I was excited to hear them talk about it and I saw the commercial. At that time, I had a huge fitness facility that I was going to, so I was not into home fitness the way I was in the past when I had my own space with things. In a loft in Chicago, I do not have a ton of space, but I have mapped out where I would put everything and I will make it work. I have a wishlist that my boyfriend knows about, so maybe he'll check it off for me.
Maybe he'll get it for you for a holiday. Hopefully, you can relive the commercial and it will have come full circle.
I love you. Great call. We can make a video.
She is like, "For a holiday, Labor Day is around the corner."
Tom, I love you too. He likes the bike, too. He uses the bike.
He is going to see the benefit of the Tread. You used to be a fitness instructor. What classes were you teaching back then?
I taught almost everything. I started as a group fitness instructor at Loyola University Chicago at the Halas Rec Center. I taught step classes, strength classes, cardio kickboxing, and aqua, so I taught in the pool, and I loved it. I was studying Psychology at the time. What drove me to continue in the field of Sport and Exercise Psychology was Sister Jean, who is now famous. At that time, she was probably in her 70s so she was a staple at the Loyola community and she was one of our nuns.
I remember her being in my step classes with such enthusiasm. She talked to us about appreciating everything that life has to offer from a holistic perspective, making sure that you are healthy in mind, body, and spirit and somehow contribute to the world. My way of contributing was through fitness at that time.
How did you decide to transition to becoming a Sports Psychologist? What was entailed in that process?
I am a counselor and I specialize in the field of Sport and Exercise Psychology. When I left Loyola, I knew there was something that I wanted to do with my Psychology degree, but I did not know what. I knew I wanted to continue in the fitness industry. I had to find some way to bring those two things together. I found a Master's Degree program that was Sport and Exercise Psychology. Sports Psychology is an interdisciplinary field. We have people like Dr. Jenn, who's an LMFT, Marriage and Family Therapist, myself as an LCPC, Counselor, Psychologist and Kinesiologist.
What do those letters mean?
What does that mean to regular people?
I am a Licensed Clinical Professional Counselor. Dr. Jenn, for example, is an LMFT, Licensed Marriage Family Therapist. It is people who have a clinical degree to diagnose mental health issues, psychologists, psychiatrists, and social workers. We also have our colleagues in the kinesiology world. They are more biomechanics. How does the bodywork on a muscular level and a skeletal level? We come together in our field and we clinicians get training in biomechanics and how the body moves.
Our kinesiologist colleagues get some training in how the mind works and we have a certificate through the Association for Applied Sport Psychology that demonstrates competence to work with people who are exercisers, athletes, anybody with a high-stress job or a need to get in the zone on-demand. We utilize our knowledge about how the mind and body work together to help people excel to be their best.
When you threw all those letters at us, I assume it means they are not straight. I do not even know anymore. What do you do at work during the day? What does that look like?
I love my job because it is different every single day. I am a Professor in Counseling at the Family Institute at Northwestern University. With that, I teach the new generation of counselors how to be mental health counselors. In addition, I have a small private practice where I work with athletes or other high achievers and helping them get in the zone on-demand. It could be somebody who is experiencing mental health concerns of their own. With the pandemic, there have been a lot of issues related to depression, anxiety, concerns about the future, and how to stay in shape. At other times, I help athletes prepare for competitions mentally or how to talk to coaches about concerns. It is a different life developmental stage issue.
I am curious, what's your psychological take on Peloton and how all of Peloton comes together?
I find it fascinating. My first impression of Peloton when I started using the app before my bike came in was, "Holy cow, the sense of community." I jumped on Facebook. I've got lots of counselor and psychologist friends who are also part of Peloton and they encouraged me to join some of the Facebook groups. I have a lot of thoughts about the groups. Looking at how specified different groups can be in terms of people's common goals.
It is cool that it made me think about my students and some research that one of my colleagues did on the sense of community. Dr. Eric Beeson looked at a digital space where students study via Zoom, synchronous and asynchronous, and looked at what it is that creates this sense of belonging and community. Belonging was one of those things. Belonging, common goals, looking at shared interests and values. The Peloton community is strong in talking about those things.
We've got the main Peloton page that people are in. We have John Mills' page. We have your page. We have specific exercise pages where people can go and ask questions and feel comfortable being vulnerable and hearing help from people, hearing recommendations, and also sharing success. Those things motivate people to try to live a healthier lifestyle.
Why do you think it is that you do not see similar groups and offshoots popping up around other fitness brands? This seems to be exclusive to Peloton.
Peloton has a strong sense when it comes to gathering people. They have over 4 million subscribers at this point. They took off with word of mouth. You do not even call that marketing but word of mouth in terms of people talking about how much they love the product, the classes or the instructors. It is a grassroots way of having people say what they like about a product and what they genuinely feel benefits them about this.
For many people, it is about not necessarily losing weight, although that is a huge part of it for a lot of people, but it is about lifelong health and wellness. The fact that you have no excuses if you have a bike or a treadmill in your home is right there. If you cannot jump on the equipment, there are meditation, yoga, and strength classes. There are so many options that fit into so many schedules and lifestyles that people talk about it. If they hear their friends or colleagues with a concern or a problem about making time for physical fitness, people talk about Peloton, about their app, and their ability to make sure this fits into your life.
If I hear you correctly, they were the first to the market. People spoke about them so much through that word of mouth process that they have this ginormous lead ahead of any other exercise company that comes after them. Is that accurate? Do I hear you right?
That is accurate. It is also Peloton's consistency and reliability. That has always been there. People appreciate that.
There are many people who come to the bike for weight loss, but Peloton never positions themselves in that manner. It is always about wellness, which maybe is making a difference long-term. People do not see it as a destination but as a journey. When people are focused on weight loss, when they hit that number, then they are like, "I am done and you are not." It does feel like people are sticking with Peloton longer than you see other exercise fads. As if Peloton is a fad. We've established it is not. People stick with it in a way. It is goal-oriented and it falls by the wayside.
You were right there. In fact, they do not push weight loss. They do not push weight loss products. They celebrate all types of bodies, all different abilities and there is something for everyone. You do not necessarily feel isolated in your search or the accomplishments of your goals. They have such consistency in the message of overall life wellness. This isn't a piece of equipment. It is something that motivates people to live healthily. The definition of live healthy is different for all of us.
I do not mean to put you on the spot, so that is completely okay if you do not want to answer this question. I am curious about what your thoughts are about the other companies. I feel like we've been talking about this more and more that some of the competition is calling Peloton out. They are like, "I am coming for you." It is an aggressive approach and some of these companies do push weight loss. They push products that they are selling. I am curious what your thoughts are if you had to guess what their success level is going to be as they enter the market next to Peloton.
A lot of people will continue to try to duplicate Peloton's model and I do not see that happening for so many reasons. I am not a fan of products pushing weight loss. That sends the wrong message to people in terms of a quick fix. Lifestyle is not a quick fix. It is something we work at every single day. There is something with friendly banter about doing that, but some of this call out has not been friendly banter. It has been pretty unprofessional, in my opinion. They did address some things in terms of what Peloton is known for.
Some people want a workout and nothing else. No silliness during class, no fluff, no motivational speeches. We've heard some commercials that say, "We do workouts." Some people are drawn to that. People who are drawn to that will possibly shift over there. I do not know a whole lot about the other apps or the other equipment but the messages are interesting, for sure.
It is always interesting when another product tries to differentiate itself by taking its competitor's strong suit in saying, "We do not do that." It is almost like an airline saying, "We do not land safely. We leave that to the other guys. Anybody can do that."
I also want to circle back. You said you had a lot of thoughts about the Facebook groups. I am curious what your thoughts are. I want to start with what you think about the OPP.
My mom told me that if I do not have anything nice to say, say nothing at all. What I can say about that group is that it doesn't feel like a welcoming group. I was shocked at the amount of negativity, toxicity, and politics on that page. It is not a nice page at all. For example, I am wearing my Chicago Police Memorial Foundation shirt in honor of Officer Ella French who was killed in Chicago. Somebody posted on the main page, "Let's do a ride to honor her." People had supportive comments and other people did not. In my opinion, that is an example of disrespect. Why cannot we be nice?
You do not have to agree with it. You can just move on.
You do not have to agree with anything. That is the whole thing with social media. If you do not agree, scroll. There are two groups that I love, which are the LEO Wives of Peloton and First Responders of Peloton. What I like about those groups is the supportive nature of people's lived experiences in those communities and the love for fitness.
For example, people who are first responders have wacky schedules. Sometimes they might be working for 24 hours or 12 hours at a time and have no days off for a month. They will come onto the page and say, "This is my schedule. What do I do? What are other people doing to make this a successful journey in keeping up with fitness? I want to come home and go to sleep but sometimes I want a ten-minute ride to get some energy out." I find that those groups are extremely supportive.
Unfortunately, many tragedies happen within First Responders and people flock to that page. For example, in Chicago, people came to that page and said, "Sending love to everyone in Chicago. What do you all need right now? How can we help?" I imagine that there are other pages that are similar in offering support to their communities when they find something.
I am a cancer survivor, for example. One of my hashtags is #CancerSurvivor. I am not in any Peloton cancer pages but I am sure there are pages out there where people are providing support. #hardCORE On The Floor, for example. I've noticed people commenting about their cancer journeys and saying, "I am going to chemo today. I finished chemo. I had surgery. Is it okay to do these workouts?" That post would be swarmed with love, positivity, and encouragement. That is Peloton and community. It is uplifting each other and helping each other through struggles that are fitness-related and other issues that happen in life. That is the strength that Peloton has created that these other companies cannot touch.
I used to think that they should do something about the OPP. Now that I have come full circle on it, they should not because I feel like it draws the fire from all the other groups. The people that want to go, sit there, and poke at each other can all do it over there. Everyone else can scamper off to these smaller, more niche groups. Some of these niches are large, but they can find their own Peloton plus communities and let everybody who wants to yell at each other stay over on the OPP. I am like, "This might have been brilliant. They are four steps ahead."
It is fun to see how everybody is doing. On my Chicago page, every now and then, I'll see a Peloton van and snap a picture of it. I am like, "Someone is going to be excited." Those things and the excitement of welcoming a new person to a group or answering questions for newbies are cool. It is a cool community.
Do you feel comfortable talking about your cancer journey?
Definitely.
If you feel alone or like you can't do something, just know that there are so many people out there who are cheering you on.
Click To Tweet
What cancer did you have? How did you deal with that? That is going to be hard.
I will start with the good news. At the end of August 2021, I will be five years cancer-free with no evidence of disease, which is a big deal for the type of cancer I had.
Congrats.
I was diagnosed in 2016 with triple-negative breast cancer. No family history. My career is in exercise and fitness, so it was definitely a shock. I knew something was wrong with me for a while. Do you know how we know our bodies? Another thing that is so important about exercising regularly is you feel changes in your body. I would do regular breast exams and I felt something squishy like a water balloon. It is the only way I can describe it. I went in to see a specialist. She freaked out and she is like, "I need to biopsy you right now." She took 8 biopsies, 5 in the breast and 3 in the armpit. She said, "You have cancer. I need to get this taken care of right away." That was on a Friday. I got her phone call on a Monday confirming the diagnosis. It was terrible.
What helped me through it was having a focused mindset on goals and milestones. My Sport and Exercise Psychology Degree training got me through it because I was like, "I need to control the controllable. I cannot control my medical issue right now, but I can control my perspective and what I am going to do to make it to the finish line." I figured out gold dates, so I had about 20 weeks of chemo and 28 rounds of radiation. I had five surgeries and tons of physical therapy. It was atrocious and terrible.
I had such amazing support from my friends around me. My mom was here taking care of me and they would take care of her. I am lucky to have one of the best medical communities in the world here in Chicago. I have to give a shout-out to Dr. Rita Nanda at the University of Chicago, who had saved my life through an experimental medication. I probably should write a book about this, but there is no treatment for triple-negative.
What does that mean? I am not familiar with it.
I learned so much. There are many different types of breast cancers. Each has receptors and the chemo functions on the receptors to stop the growth or hopefully help cancer shrink in. With triple-negative, the receptors won't bind, so you are hoping that maybe happens. I had immunotherapy as an experimental medication. It melted away the tumors I had in my breast and my lymph nodes. It melted them away like magic. Melting away is the phrase that my doctor would use. It was amazing. It seems like a bad dream. Talking to other cancer survivors and talking with Jonny Imerman at Imerman Angels that is based in Chicago, was amazing.
This all brings me back to a sense of community. We can make an effort to surround ourselves with positive people who do positive things in the world. We all need help at different points in life. I needed a lot of help then. My friends and family made sure that I was uplifted when I needed it. One of my girlfriends and her husband cooked twenty meals for me and put them in Tupperware, four different meals. They said, "We're not sure how you are going to feel or what you do not want to eat, but here's a bunch of food." I do not cook. He is like, "Here is some food, so you do not have to think about that." In that community, my friends circled around me and made sure that I was okay and I am eternally grateful for that. I worked out through almost all of it. I did a half marathon when I was almost done with chemo. I had my doctor's permission.
I do not even know how you had the energy, though.
I did not have a lot of energy. You mentioned my medals. My favorite event was here in Chicago with the Rock 'n' Roll Half Marathon. I do not think they do that anymore. I talked to my trainer and I had to decide whether or not to do the event. I have never missed this event. I missed it once and that is because I was in DC with the American Counseling Association lobbying for mental health. That is the only time I have missed it. I said, "I want to do this. Will you do it with me?" He said, "Yes." He is also a therapist and he is also with the Association for Applied Sport Psychology certified, so he knew where I was coming from. I said, "I promise, if I am not feeling well, I will stop and I will throw in the towel, but I am not going to let cancer get in the way of me doing this race or anything else." It was raining out. It was not my fastest race, but it was one of my most meaningful.
It is that mentality that nothing is going to stop me. That is why I find exercise, participating in races, encouraging other people, and completing my Peloton goals. I see myself now participating because other people cannot. I have no excuse. I am not in a bed having chemo pumped into my arm. I am not recovering from surgery. I have no excuse not to live my best life and not to encourage other people to do so. I hope to inspire people, especially people who are feeling alone or cannot do something. Know that there are so many people out there who are cheering you on. My example from #hardCORE On The Floor with cancer patients posting in there who are feeling alone. Many people come out and say, "I went through this too and you've got this," with the doctor's consent.
It is important.
Do not run out and do it.
That is super inspiring, though. Thank you for sharing.
What is your leaderboard name?
I am Sport.Michele.
You can only pick one instructor. I'll give you one instructor per exercise.
Number one will be Becs Gentry on the Tread. I am proud of her Olympic trials.
Talk about inspiring. It is inspiring.
Adrian Williams for strength. For cycling, I cannot even pick one person.
Let's do it this way. If you were to look at your Peloton profile, who have you taken the most classes with?
I have taken the most classes with people who do artists series. That is not a good answer because there are so many. I like the Power Zone classes too because I like hearing the physiological cues, so it is a lot with Matt, Emma Lovewell, and Robin. Chelsea for yoga.
They are all your favorites. Would it be easier to say who you do not ride with?
I know you are a doctor but do you know what the word one means. I am a little concerned.
No, I do not. That is my therapeutic answer. A few options. They are such a talented group of people and I love learning about their backgrounds before they were Peloton instructors. They are amazing and talented.
I always find it fascinating. One thing that they all have in common is that they had big personalities before Peloton, which I love.
I loved when you talked about the preparation for a class a few episodes ago.
It is that Sam Yo video.
It is amazing to think about what goes into that. We do not realize that as participants, how much time and energy and weeks go into making one class. Thank you for highlighting that because that was so cool. I thought about what I would do as a group fitness instructor. We had tapes back in the day and I would make CDs. I would write out my choreography and that was a lot of work but not anything compared to what they do to make these outstanding digital opportunities for us.
It is a true production. It is awesome. I enjoyed it as much as you did, so no need to thank me.
In your professional opinion, do you have any advice for people entering the world of Peloton?
Yes, I do. First of all, welcome to everybody who is new. It can be extremely intimidating to start because there are so many options. My recommendation is to find something fun to do. The first thing is to find something fun after you make sure that you are set up properly, your bike is set in the right settings, and there are videos on the bike that can help with that.
For me, my first ride was a live ride and I did the artists series because I wanted to get the feel for the bike and listen to the music. Once that happens, it becomes acclimated to the different types of programs, badges, and communities. The more classes you take, the more you'll enjoy being a part of this community.
Give different instructors opportunities to teach you because they all have so many different styles and take multiple instructors and see what instructor speaks to you. People need different things during different parts of their journeys. Do not give up. Take breaks when you need to take breaks, but we are all here to support you so jump in a group, tell us what you are thinking and enjoy the ride.
Thank you so much for joining us. Before we let you go, where can people find you on social media if you would like to be found?
People can find me at DrMicheleKerulis.com. It is also the same name on Facebook, Instagram, and Twitter. I do want to mention that on my web page, I have free resources. I am passionate about mental health. I have a free workbook called Demystifying Mental Health. I also have a free workbook that is called Mind Over Marathon to help people get in the zone. That can be helpful for anybody who is exercising and it uses my favorite sports psychology tips.
I love that. Thank you. That is a wonderful resource.
Thank you so much for taking the time. I am sure it is a busy day to join us.
Thank you for inviting me. I enjoyed talking with you.
We had a blast.
—
I guess that brings this episode to a close. What pray tell do you have in store for people next episode?
We are going to talk to Claire Werner. She has a Peloton blog where she goes into detail about every single Peloton class she takes. You can find out all about that in the next episode.
Until then, where can people find you?
People can find me on Facebook at Facebook.com/crystaldokeefe. They can find me on Instagram and Twitter, the bike and the tread @ClipOutCrystal.
You can find me on Twitter at @RogerQBert or on Facebook at Facebook.com/tomokeefe. You can find the show online at Facebook.com/TheClipOut. While you're there, like the page and join the group. Don't forget our YouTube channel at YouTube.com/TheClipOut. That's it for this one. Thanks for tuning in. Until next time, keep pedaling and running.
Important Links:
Love the show? Subscribe, rate, review, and share!
Join The Clip Out community today: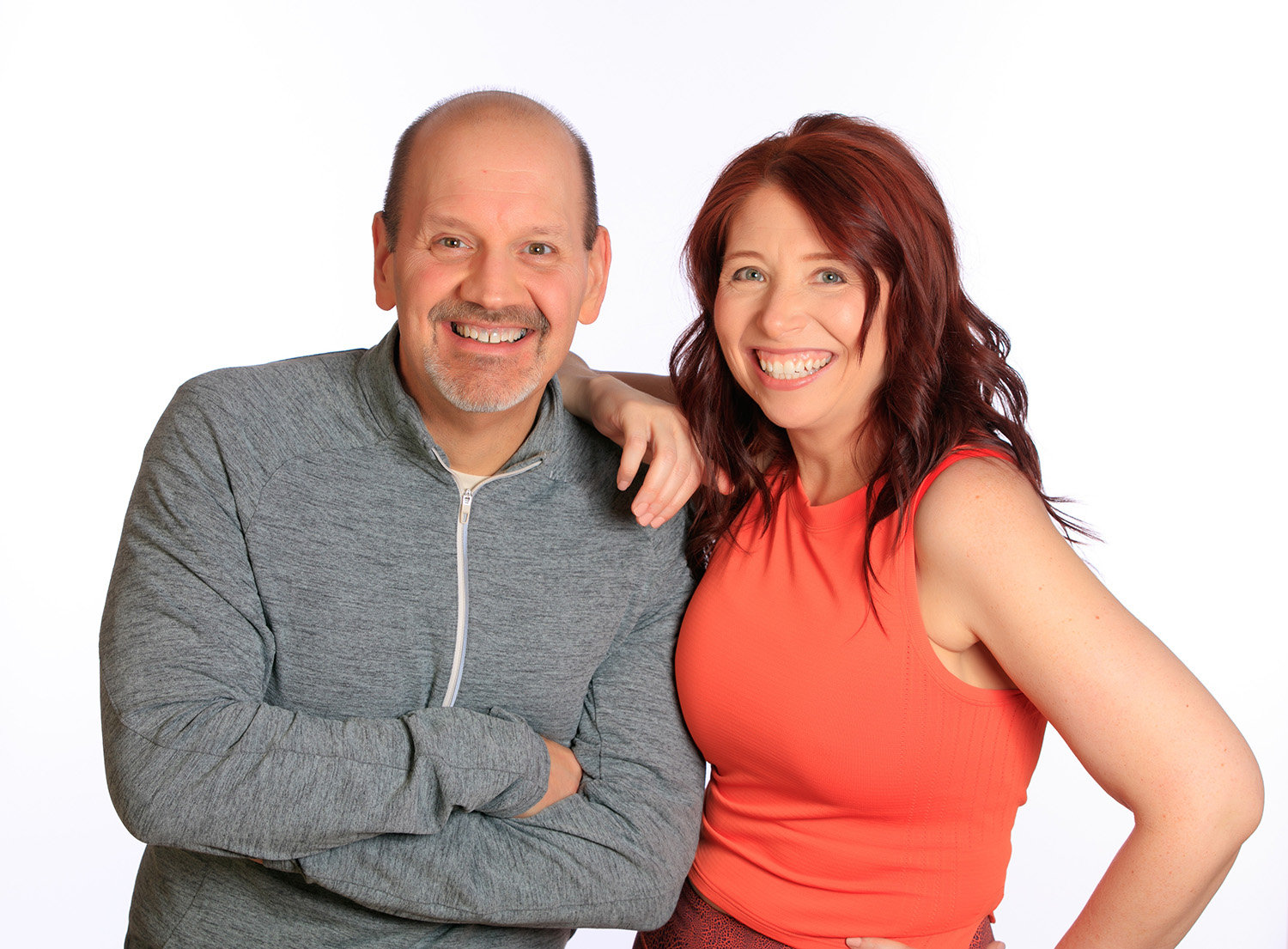 Subscribe
Keep up with all the Peloton news!