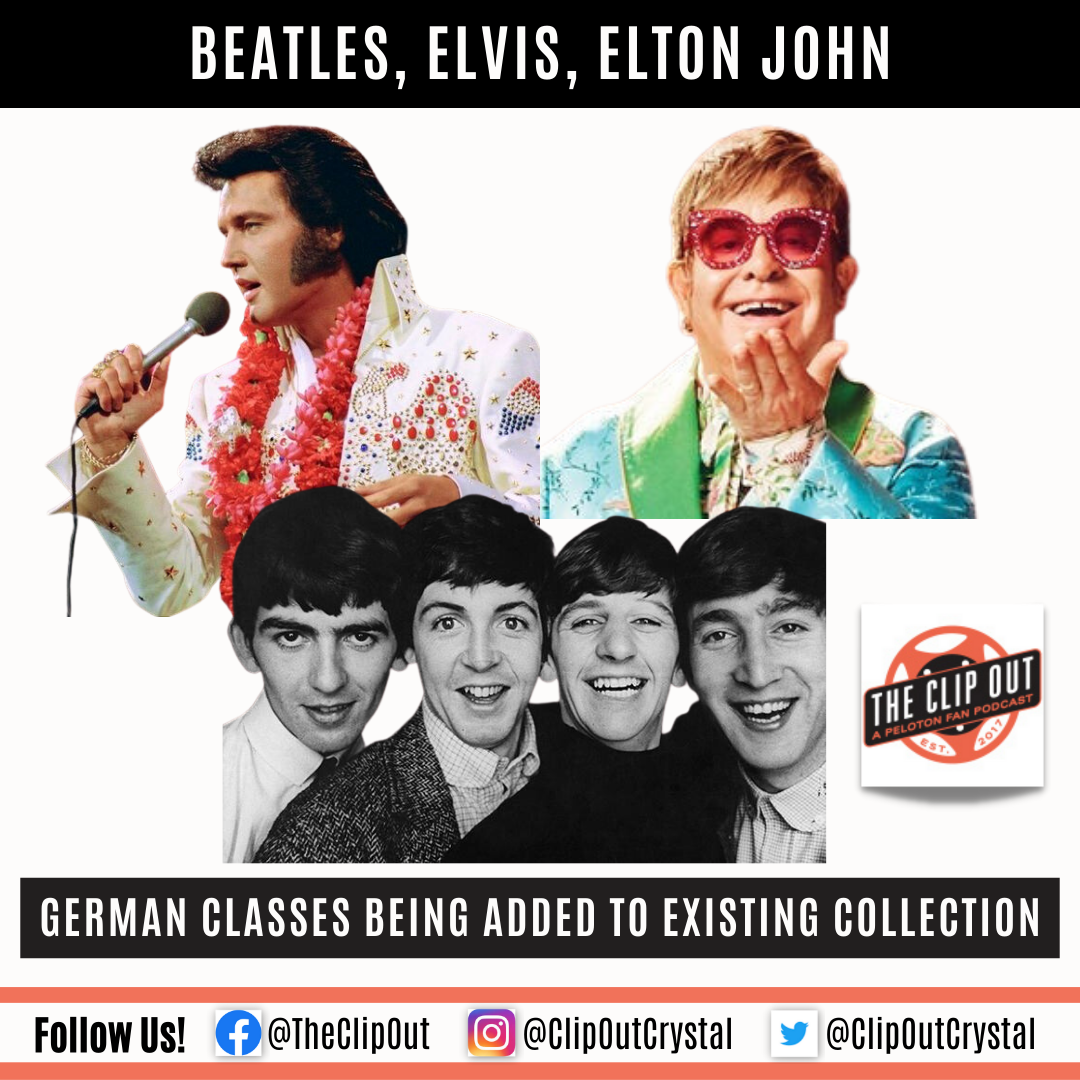 Updating the Artist Series: A German Twist
There's always excitement brewing with the Peloton Artist Series, and this week was no exception as Peloton expanded its growing list of Artist Series classes available in German. But take note! These are all existing artist collaborations, and Peloton is updating them to add German classes.
Here are the recently dropped classes:
July 9th:
Mayla Wedekind led a 20-minute Beatles walk featuring beloved classics like Twist and Shout and Let it Be.
Benny Adami led a 20-minute Beatles ride, including hits like She Loves You and Here Comes the Sun.
But there's more! Stay tuned for these upcoming Artist Series classes in German:
July 16th:
Join Cliff Dwenger for a 20-minute Elvis ride.
July 23rd:
Erik Jager will take you on a 20-minute Elton John ride.
Jeffrey McEachern will guide you through a 20-minute Elton John run.
With these fantastic new additions to the German class library, there's something for everyone to enjoy. Stay tuned for more updates!
---
See something in the Peloton Universe that you think we should know? Visit theclipout.com and click on Submit a Tip!
Tune in to The Clip Out every Friday to hear Tom and Crystal's take on this and other hot Pelotopics. We're available on Apple Podcasts, Spotify, Google Podcasts, iHeart, TuneIn. Be sure and follow us so you never miss an episode. You can also find the show online on Facebook.com/TheClipOut. While you're there, like the page and join the group. Lastly, find us on our YouTube channel, YouTube.com/TheClipOut, where you can watch all of our shows.