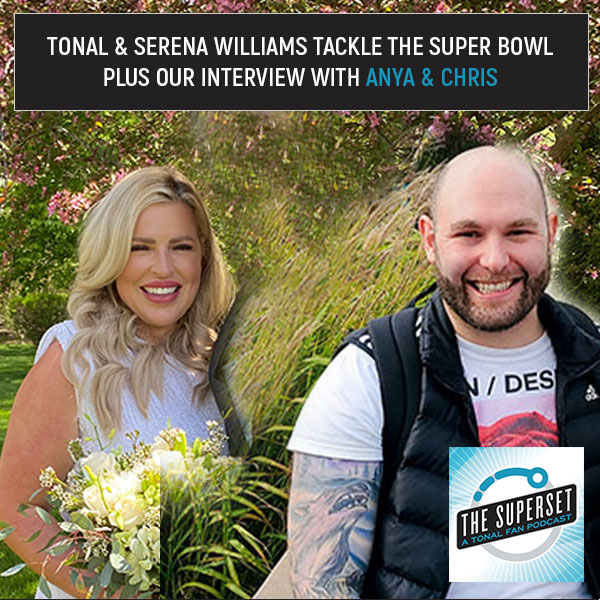 Tonal & Serena Williams Tackle the Super Bowl plus our interview with Anya & Chris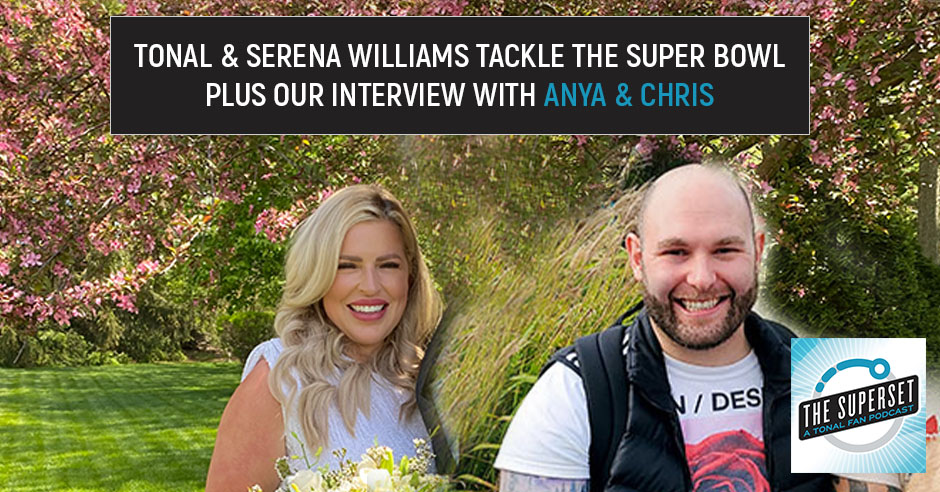 There are new badges to earn.
The Tonal blog has tips for hypertrophy.
Tonal launches a new seasonal radio station for Black History Month.
Outside Online has a glowing review of the Tonal.
It's now even more convenient to sign up for Live & Encore classes.
Don't forget to check out the Community Calendar on FB to stay up to date on the various happenings in the Tonal FB community groups.
We have an update on all the latest content.
Coach Pablo got engaged!
Coach Natalie has a funny video plus an inspiring post.
Coaches Allison, Brendon, and Jared host a Tonal Talk to discuss their Give Back Workouts in honor of Black History Month.
Coach Nicolette has a Tonal Talk about recommitting to your fitness goals.
Coach Allison had a birthday on 2/5.
All this plus our interview with Anya & Chris!
—
 Watch the episode here:
Listen to the podcast here:
Tonal & Serena Williams Tackle the Super Bowl plus our interview with Anya & Chris
Are you ready?
Are you? I might have been annoying, Tom, prior to starting.
I'm trying to get my camera situated. You are like, "Are you ready?" I'm like, "Yes, you can see I'm touching the damn camera."
it has been a great Valentine's week around here.
As soon as Valentine's week, apparently now it's week is over. It rolls right into our anniversary.
It's Valentine's week. We have Valentine's Day, then it rolls into our anniversary, so it's love week.
I feel like if we had to do it all over again, we would be like, "Let's not get married on February 21st." We are always like, "Are we doing two gives so we are rolling as one?"
What was happening? What would you want to do?
I'm going to get mad if we just do the one thing and then call it a day like, "What's that?" It's a lot to unpack.
I'm not going to get mad, Tom. You don't trust me. That's on you.
I totally trust you because you said it on an episode, so it's recorded. I can go back and be like you, "You said it. I have proof now." Most husbands don't have this luxury.
I can edit. Back to Tonal.
What pre-tell do you have in store for people?
Tonal has appeared in a few commercials, news articles. There are new badges that have been added, new seasonal radio stations, new features, and of course, new content. We are going to talk about all of that. Plus, we have a really fun, special interview. This interview is with Coach Pablo's partner. I almost gave away a secret that we are going to talk about later. That's Chris Heinz. Also, we have Coach "Action" Jackson's, now wife and they are going to talk about what it's like to be living with these coaches. It's one thing when they motivate us, "What's it like at home?" We are going to dig into that.
That's a little peek behind the scenes. Before we get to all those shameless plugs, don't forget we are available on Apple Podcasts, Spotify, Google Podcasts, wherever you find your podcasts, you can find us. While you are there, be sure and follow us, you never missed an episode, and maybe leave us a review, so people who come along after, you know we are worth checking out.
You can also find us on Facebook, Facebook.com/supersetpodcast, while you are there, like the page and join the group. Also don't forget, our YouTube channel, which is YouTube.com/theclipout the name of our other show but they all live under one umbrella. You can watch these at your desk at work instead of working. It's what I do. There's all that. Let's dig in. Shall we?
—
Tonal bringing the heat in the Super Bowl. That's no small potatoes.
It's not. If anybody doesn't know this, I don't know how because you have to be living under a rock to not have seen this. You didn't air in every market but it has been everywhere online, Serena Williams starred in a Tonal Super Bowl ad, and that is amazing. The messaging behind it is, "Women own your strength." I love it. Here's the interesting thing. I have been hearing all about this from people who don't own a Tonal. This whole commercial has really gotten Tonal some attention.
The tonal community is super supportive of one another and knows how to have fun.
Click To Tweet
That's good because that's what commercials are designed to do. That's a little marketing tip for you. Well done.
Well done indeed. It's other famous athletes as well, Simone Manuel, Brenna Huckaby, and Lindsey Horan all on the journey to realizing their strength, all women showing their strength. It's pretty freaking awesome. It's very inspirational.
It's also fascinating that they are going right after women, not that, men can't use it but there's a thought process that strength training is for the boys, and cardio is for the girls.
I have to say, it's not just that people think strength training is for boys and not girls. It's also that many women, including myself, were intimidated to lift at the gym. It's not a very women-friendly place over the weights corner of a gym. That is a piece of it as well.
I would agree wholeheartedly. Those two things work in tandem. I also think as I said, rather than going after maybe the easier demo, which is boys be tougher. Especially, in a football game but obviously, a hundred million people watched the Super Bowl this 2022, 101.2 million was the final number. There are a lot of women in that because it's such a cultural phenomenon that lots of people who don't even watch football end up watching the Super Bowl, whether they want to or not.
I'm fascinated by the marketing strategy and it's a good one. Also, they've got them attention from CNBC. They have a very nice article about the Super Bowl spot. That is also the advantage of when you buy a Super Bowl spot, you are not just buying a TV commercial because it's to get an inordinate number of eyes on it. All of the major ads tend to end up generating some ancillary press coverage, which is all free at that point.
It comes at quite a price for a Super Bowl commercial though, to be fair. It's worth noting. This is the first time that Tonal has had a Super Bowl commercial. When I think back, when we have watched Peloton's growth throughout the years, we have compared Tonal's growth to Peloton several times. We know that Tonal became a unicorn a year and a half ago. They have been very diligent, quiet, and focused with their messaging and path. That is very smart, especially given everything that has been going on in the Peloton world lately. It's really nice to come over here and watch Tonal just to keep their head down and stay focused.
They are very disciplined.
It's really interesting to see Lauren Thomas, who wrote this article because I follow a lot of Lauren Thomas' emails and/or message like her social media and see how her tone is. Now, it is very friendly towards Tonal and I hope it continues to stay that way.
—
We have some new badges for people that popped up out of nowhere.
The first one is Star Pupil.
I've got this one and I was like, "That can't be right."
I thought the same thing when I've got mine because I started lifting regularly again, after a very long period, where I have only been lifting once or twice a week. Now, I'm back to doing a program four times a week. I'm super excited about that. I was really surprised to get a badge, "Star Pupil completed workouts with fifteen different coaches," which I have definitely done. It's very exciting.
Thank you to Tennis Hockey Mom for posting yours over on Facebook. It made it very easy for me to pull down. Tennis Hockey Mom also got Tonal for two a Valentine's Day workout completed. That means that they did a couple's workout as both of them on the Tonal on Valentine's Day. That's so fun. Too bad we couldn't do that. That would have been nice during love week.
There are other workouts you can do on Valentine's Day. You won't get a badge. I didn't know that was an option. Now I'm a little bummed out. I never got one.
I didn't know. That would motivate you. We can discuss.
I'm wondering how many badges have been given out in past. Moving right along. Outside Online had a nice article, a review of the Tonal and says, "After a hundred workouts on Tonal, I'm never going to a gym again."
Amen, Outside Online. I agree with that.
Are they going to have to change the name? You are not doing your Tonal outside. I guess you've got online in there. You can be online outside but you can't really do a Tonal outside. Tonal, you have completely put this website out of business.
They are going to have to call it Inside Online. At any rate, the author was very in love with the Tonal as he should be. It's an amazing piece of equipment. He goes through each of the different advanced modes, which I love, Smart Flex, of course, my favorite. He talks about how it's like a cable machine but all the differences, which preaching to the choir with our crowd here. It's a nice, well done, well explained article.
It even includes a cost-benefit analysis, which there are people out there that think that the Tonal is not worth the expense. It's too expensive and it's not worth the expense. It is an expensive piece of machinery but when you break down the cost per workout versus going to the gym, it is absolutely worth every penny if you can afford it.
Especially, if you are going to get a personal trainer to walk you through, so you are doing the right things to get the results you are hoping for that now. You almost can't afford not to.
—
There are some seasonal radio stations that they like to do on Tonal, and there's a new one for Black History Month.
I have seen some requests over on the Official Tonal Community. Can we keep it? I haven't seen them keep a seasonal radio station left yet, though. There has been several I have really enjoyed like the big jams or whatever it was. That was a really good one. They haven't stuck around. Maybe they will come back around though in the future.
—
Finally, the Tonal Blog had an interesting article about how to build muscle with hypertrophy training with 5 expert tips."
You might remember, during our last episode, we talked to Troy Taylor. He was from the Tonal Strength Institute. He talked through all the different partnerships and people that are working together. One of them is the person who they teamed up with for this particular article. There are different ways that you can specifically focus on hypertrophy like different loading strategies that you can use. That's different rep ranges. Sometimes you use heavy, sometimes you use light.
You would do a Superset thing there. You could include different exercise variations for the same muscle group. Maybe you do pushups but you also do bench presses, both working on push on your chest but different ways building in periodization. You are doing that differently over different weeks. You go to a few weeks of lower volume, and then you go back to a higher volume over a few weeks. That helps you get through a plateau.
I thought that was work out one week a month.
No, that's why Tonal does the thinking for you. You can also individualize your program based on your progress because everybody is a little bit different and that's where Tonal can really come in handy because it's so specific. It gives you the real-time data that you can see based on the actual work that you did. What was your power? What was the different reps that you did for the different kinds of movements you did? It's so helpful. I absolutely love all the data we get from Tonal.
If you want to check that out, it's over at the Tonal Blog waiting for you.
—
There is a new way to sign up for Tonal Live and Encore classes.
Before you could see on your mobile device, and of course, on your trainer's upcoming Live and Encore classes but you could not sign up for them, now you can join them. That way you know you have already signed up for a class and you will get a push notification on your phone and it will be like, "Time for your class and get your towel ready." That's pretty cool. I enjoy that. I also like planning my week ahead because you want to be able to fit it in with whatever program you are doing or whatever other workouts you have on the schedule that week. It's a really nice feature.
—
The February Community Calendar has some info for people.
What's really cool is that we have all of these partner communities that Tonal has been working with like the Tonal Dads, the LGBTQ, and Allies, the Tonal Moms Group. All of these are now kept in the February Community Calendar, so you can see what each of these partner communities is doing all throughout the month of February or March each month. It will keep going, I'm sure. You can see everything at once. That's another great way you can plan ahead how to stay in contact with the Tonal community.
Try to make friends wherever you go.
Click To Tweet
—
As always tons of new content. You will blow through a lot of it, so people know what's out there waiting for them.
There have not been as many, four-week programs but we do have mental strength for beginners with Coach Trace. This is 3 times a week and it's for 4 weeks. It's great for introducing beginners to the fundamentals of strength training. If you have people that you see over in the Official Tonal Community or that are trying out Tonal for the first time that you know, this is a really good one to encourage for them to do.
However, besides that, there are so many new classes. We've got new cardio, which is heart rate hike with Coach Allison, new yoga, full-body yoga, and release with Coach Brett. There are also new quick fits. We've got chest in ten with Coach Natalie, deep core burn with Coach Trace. There's also some new Pilates core and back Pilates with Coach Francis. We've got new warm-ups, warm-up get strong with Coach Nicolette, new recovery mobility for all with Coach Natalie, new cardio, cardio with core galore. I have heard that one. It gets you as you are burning, all kinds of great options for you to try out.
—
You alluded in the opening that you had a secret.
It's not really a secret but I didn't want to spoil the surprise for now. This is super exciting. I am so proud and excited to announce that Coach Pablo and Chris are engaged. They are getting married in September. I've got to thinking, did we announce Kate's engagement on this show? I know we knew about it but I don't know that we talked to the show about it.
I don't remember.
If you, guys, don't already know, Kate is engaged and she is getting married in February of 2023. There's lots of love. Love is in the air in the Tonal community.
She's getting married in February. Should we warn her?
She's at the beginning. Also, she's got a fun thing going on with the date. It's 2-3-23.
That will be easy for her to remember. Although now everybody knows her password.
Change your password quickly, Kate.
Don't make that unlock your phone.
Congrats to Coach Pablo and Chris. I'm so excited for them and for Kate.
—
Earlier you were talking about Coach Natalie's chest in ten and she made a silly little video that people might get a kick out of.
It really cracked me up. She is a quick fit and she shows herself. It's real, she shows herself doing the workout, and then she pushes of couch pillow underneath their T-shirt like got her chest all swole in ten minutes. It was hilarious. It's super funny. I love how she pulls the couch cushion out at the end, too.
Just to make sure no one thinks she's really trying to convince you because honestly, if it did make your chest look like that, you wouldn't want it.
I would be worried
You are like, "I would get that lanced." While we are talking about Coach Natalie, she had a nice post on her Facebook page.
She sure did. She posted about how she wanted to celebrate what goes on behind the scenes of these social media highlights. For example, what you see, "My fiancé and I are planning our wedding and just bought our first home, hurray. We are in love. We own property in San Francisco for the life." She says behind the scenes, "This is so much work. We are spending every night on our computers, every weekend, and running errands to make these things happen. We have learned to ask our friends and family for extra support because it's simply too much for the two of us. Spoiler alert, getting married does not mean you will not lose your temper over misplacing your passports and have to apologize to your partner." True story.
It did for me though. I don't do that.
It's because already know where your password is.
You should have married a project manager. That's what I did.
She gives several examples like this, and then she asks for people to, for today, at least post your wins, your celebrations but also post what goes into it. That's really true. There are a lot of wonderful things that happen every day to all of us but how frequently do we talk about what went into that? We just show the wins.
Nobody comes home from the casino talking about all the money they lost.
Never, but on social media, it can be very toxic to only see the wins and never see what goes into it. This is really smart and I love this post. Thank you, Coach Natalie.
—
We should also point out that for fans of Coach Kelly programs, they are done.
Coach Kelly has been gone for a while. I feel like it's been at least a year. For whatever reason, the timing worked out that the content got taken away now, my guess is because he had been gone for a certain amount of time that they were like, "It's time to do this." My understanding is, everybody is on good terms. This wasn't a bad thing. No meanness happening here but they are gone. Now, if you are looking for winter training programs, there is a new row on the trainer.
That's titled Strength For The Slope. It aggregates a bunch of different skis and snowboarding training videos. That might be good to get you by until hopefully, we get some new content that covers the same things that were up there. I know a lot of people have been looking for triathlon ones. Crossing my fingers, those come back in some form.
You would think that they would. That's pretty common for people to want to check out.
—
We have some Tonal Talks to catch you up on.
This month, we have Coach Allison, Brendon and Jared talking about that they are going to have all these workouts that are give-back workouts and they are all to celebrate Black History Month. These workouts were specifically created to be live, to help get you stronger but also make a difference. For every person that was in attendance at any of these live Encore or on-demand workouts in the month of February, Tonal is donating to the coaches' organization of choice.
We have Coach Allison's pick is The Loveland Foundation. It makes it possible for Black women and girls nationally to receive therapy support. They bring opportunity and healing to communities of color, especially to Black women and girls. They have fellowships, residency programs, listening tours, and more. We have Coach Brendon's pick With My Own Two Hands. It's a foundation that is committed to providing children with the basic Human Rights of water, food, and access to education. It is founded by a UCLA basketball alumna Lindsey Pluimer. With My Own Two Hands provides a stable water source and establishes sustainable income-generating farming projects for communities in East Africa.
Coach Jared's pick Black Collegians Program Umoja Community. The Black Collegians Program at Santa Monica College is designed to assist students of African descent to transfer into four-year universities and obtain their Associate degree. They offer services to help students become academically competitive and set personal goals. The program staff and counselors provide a constant source of encouragement to their students. How cool is that? I really love this idea. I love that they are giving back and it's so specific to what the instructors love and things that are important to them.
The pandemic took away a lot of social interaction in-person for a while.
Click To Tweet
That is not the only Tonal Talk that's out there.
There is one coming up with Coach Nicolette. I believe it's on February 23rd. It's all about your resolutions and commitments because we know that in January, you have already lost it halfway through a lot of people, statistically.
We are not calling you out. We are just saying that it happens.
By February, it is tough to still be hanging in there. This chat with Coach Nicolette is what you need to get pumped and reenergized in February. She's going to talk about the signs and symptoms of over-training to sustainable routine planning. That's going to help keep you injury-free and consistent, which is my big thing. I didn't do a whole bunch of, "I'm going to have these resolutions." I have a thing that I keep repeating to myself. It's a mantra almost. It's everyday consistency. That is my goal. Just consistency, not perfection. Hopefully, other people will find some use out of that as well.
—
Finally, we had a February Birthday.
We did. Way back on February 5th, Coach Allison, if you did not get to wish her Happy Birthday, please mark it on your calendar for next year, and reach out and tell her, "Happy belated Birthday." I'm sure she would appreciate it.
—
Joining us now are Anya Bloore and Christopher Hensz. You might say, "Who? That's okay because they are the significant others of our wonderful coaches."
I have to give you guys all the credit for this idea. You thought, "Let's talk about what it's like being on the other side of being a coach" Tom and I were very curious about this. Were you both in relationships with Coach Pablo and Coach Jackson before Tonal came into their lives or was it after?
For me, it was after. Pablo and I have been dating since 2021 but we've been friends for many years. Even then, our friendship was still non-existent prior to his engagement with Tonal.
I bet you guys have two very different views about how Tonal is. Anya, what were you going to say?
I've been with Jackson since November of 2013. He had started a fitness business. He had gotten out of tech consulting at Accenture. This was very new. He trained and worked at DIAKADI, much like Pablo, Natalie, Liz, Nicolette and Paul. They all worked at DIAKADI, which was the high-end personal training gym in San Francisco.
He always trained venture capitalists. He used to train one of the founders of PayPal. It was not strange for him to meet somebody that would come up with a fitness idea related to technology. It happened quite often. When he first told me about Tonal, I thought it was another idea that someone came up with that while they were doing pushups at the gym.
You've been on the journey since day one and watched everything blow up. Chris, was it intimidating at all? You know what you were getting into from seeing people into, "I recognize him on the street," that kind of thing. How has that been from your perspective?
It's interesting to have people recognize Pablo for Tonal, but the entire time I've known Pablo, he's San Francisco royalty already. He does a lot of burlesque performances, drag shows and things like that. Everyone knows who he is to start with. He stands out in a crowd, vivacious and bubbly. I was used to that. It was in 2021 I began to discover how big of a deal this side of his new celebrity status is and it's been interesting. It's nice because he tends to blush it off and then I'm like, "Congratulations, you're so great."
Did something specific happen that you were like, "This is bigger than I thought?"
He's the first tunnel coach to have an established fan club on Facebook. They have Pablo's posse that is like Pablo's team. He gets recognized probably 2 to 4 times a week just walking around when we're walking our dogs. It's pretty consistent that people are like, "Hi, it's Coach Pablo." I stand there and I'm like, "This is great. Congratulation Pablo. I'm proud of you."
Are you like, "Would you like me to take a picture of you guys?"
I don't think it's gotten quite there. Most people are starstruck and don't know what to do around him. He doesn't know what to do around them. I sit on the side and enjoy the fact that Pablo is reaping the benefits of his hard work.
Here in St. Louis, Tom has always been involved in a lot of things. Everywhere we go, Tom is recognized and it took some getting used to when I started dating Tom.
It's not like a celebrity thing. It's just I know a lot of people.
St. Louis is a small town. Even though it's a city, it still has that small-town feel but I moved from a very small town to St. Louis. It's new to me. The weirdest time I've ever had somebody recognize Tom was when I was in the bathroom at a Cardinal's game. A woman came up to me and was like, "You're Crystal." "Yeah." "Are you with Tom? Tell Tom I said hi." I was like, "This is so bizarre."
Our dogs will get recognized like that. I'll be walking our puppy and there will be, "That's Debbie. That's Coach Pablo's dog." The dog gets recognized. I don't.
Debbie has my heart. That dog is so cute. Both of your dogs are so sweet but she has a lot of personality.
I do feel like the tides have turned because the first time that we were at a Clip Out event and somebody wanted their picture taken, they were like, "Can we get a picture?" I'm like, "Sure." The guy hands me the phone. I'm like, "I'm on the show too, though. I'm out there."
Do you know that it happened to me? It wasn't that bad but we were out celebrating my birthday at a hotel and it's called Lido House. We were getting this cabana near the pool, waiting for my friends to show up. It was just Jackson and me. All of a sudden, there was a bachelorette party next to us and this gal walked up. She says, "Are you, Jackson?"
I don't think Pablo asked words as much as Jackson does look like. He subtly and always wears the Tonal hat. I'm like, "You're weird. You are always wearing the Tonal hat." All of a sudden, this woman comes up and says, "You're Coach Jackson, right?" He's like, "Yes, I am." He's trying to play it cool but he's loving it. He's always got a little more energy prepping his step. She immediately says, "Can I get a picture with you?" I'm like, "Why?"
The only time I've had the opposite experience was when there was the unofficial Tonal meetup here where a whole bunch of Tonal fans was here in the city. I had people that I didn't know. They come up and be like, "You're Chris." I'm like, "This is from Facebook talks or something that Pablo was talking about." That's my first experience with people know who I am. I don't know who these people are but they're great. It's such a cool experience.
How do you feel about it? I know you're saying they're great and I'm sure they are. Everybody in the Tonal community is amazing but is it a little weird or is it something you enjoy?
I think it has to be both. Pablo and I are both weird. We can't expect anything different in our lives or the people that we're going to connect to, so it's odd. It's not what I would consider a normal experience or something that I thought would be happening but it's nice that it is.
How about you, Anya? Is that the same for you?
I love it because I love meeting new friends and I'm much more social than Jackson. That may not shock you. He's social when it's related to somebody recognizing him, but I'm much more. I want to make friends everywhere I go. I've enjoyed it. It's cool to meet people that are like-minded because a lot of times, there are people that enjoy fitness but also enjoy having fun.
They're not super hardcore and that's what I've liked about everybody in the Tonal community. They're super supportive of one another but also like to have fun. There are all these social things that are being planned around it, which I don't know if it's the same as with Peloton or some of the others, but that's been cool to see.
Because of COVID, we've never gotten a chance to come out to California and meet all of the Tonal people, which we cannot wait to do. We have had the opportunity to go to New York a couple of times and meet Peloton people. It's amazing, fun and energetic. I can't wait to experience it with Tonal people.
There are some of us that are a little more into the community and a little more like, "I want to meet like-minded people." There are other people who are like, "I like it and I work out." There tend to be more of those people in the Midwest. I don't know if that's a Midwest thing. If it happens to be where we live. I don't know, but they don't get as excited as I do.
It's like The Music Man, "There's nothing halfway about the Iowa way to greet you." It's like that and we're not Iowa, but we're adjacent, at least psychologically.
I bet if you tried, you'd be able to establish some Meetup. I don't know. I haven't looked at everyone's locations, but I did have somebody in Crown Point, Indiana, reach out to me when we were out there for a while when Jackson's mom was sick. He said, "Do you guys need a Tonal or do you need to film or anything? You're welcome to come over." It was so nice. I wonder if you threw the vibe out there if you'd get some takers. I don't know.
To be fair, I do have a lot on my plate and I will say I don't put as much energy into that as maybe I could. I want somebody else to do all of that part of it. I'm happy to show up. I'm not good at it. I'm good at keeping people on task. If they say, "These are the things we're going to do." I can make that happen. If they're organized all the things, I don't even know. I'm not good at all of that, but we digress. I would like to know how Coach Jackson and Coach Pablo have shaped your respective views with Tonal, with fitness in general?
You can't please everyone.
Click To Tweet
As soon as I started dating Jackson, we were dating long-distance. When we would see each other, we would be together for a weekend and then go back. He lived in San Francisco. I lived here in Orange County. Immediately he immersed me into fitness. I was doing more of the running and Orangetheory. I had a personal trainer up until September of 2019 when we got the Tonal in our house because for the first year or so, the coaches didn't have Tonals in their homes. They'd have to go to the San Francisco office. Jackson lived here and would fly himself up there to film, be in the office and all that thing.
Jackson was the first coach to get a Tonal in the house. You know how regimented he is. It is like an accountability partner to the max, to the point where it can be a little bit annoying because if I'm not on the Tonal at 5:00 AM, he'll be like, "You always say you're going to do it at 5:00 and you don't go on until 8:00. What's going on?"
I just finished Four Weeks To Fat Loss 2 and they're like, "I'm doing day four, the Barbell Hell." He'd be like, "Good luck," and walkout. He wanted to make sure I was doing it, "You're doing it." I'm like, "Yes, I'm doing it." He's been a great account accountability partner, but it's not like he's easier on me than he would be on any of his clients, which is somewhat annoying sometimes.
I would almost think maybe you should have a different personal trainer in the same way that a parent probably shouldn't be their child's manager. You blur those two lines and they can get ugly.
There've been fights maybe once or twice about it, but it's more about now we're fighting over it because he gave up his gym membership. He would do Tonal and go to the gym. He liked that atmosphere of being in the gym and then he gave it up. Now, all we have is Tonal. If we both want to work out in the morning and he's not game for the group workout like the partner workout. Nope, he wants it at this time.
Crystal is the same way with me. I slow her down.
I have to have a different workout. If I'm like, "Let's go for a walk. We're going to do a leisurely walk. This is not an exercise. We're strolling."
Crystal, I've got an idea for you to get your walks more leisurely. If Tom is more of a leisurely walk guy, you need to get a ruck backpack. It has plates in the back. Jackson has one. He's got a 45-pound plate in a backpack. When we walk, that's how we walk so that he can go slow enough for me. It's called rucking.
I had a pretty unhealthy relationship with fitness prior to connecting with Pablo as my friend, first and foremost, several years ago, much like a lot of gay men. It's a fairly Darwinian environment at the gym where it's meant to weaponize fitness. The idea is to get as hot as you possibly can be so that you have some relevance in the community. It's awful at times.
Working with Pablo, he was always critical of that view where he would flat out say, "You're already hot. What are your goals? What are you doing this for?" I would say, "I have all these things." He's like, "None of those things matter. That is not what makes hot. Hot is not the way you look. You are hot. What is your deal? Why are you doing this?"
Working with him was mostly a process of addressing those other issues. The things that were like, "Why do I have this problematic relationship with fitness?" Approaching it from, "What are the other things I can get out of this," that isn't just, "This is where my value is coming from but there are benefits from it that are good for me."
We have a similar journey except for the gay gym part but the problem is, at least for me growing up, most of the people who were fit were jerks.
I was a wheezy asthmatic theater kid way back in the day. It took me until I was doing anything in the gym at all. At that point, I had lost a bunch of weight and was feeling great about myself. I was horrified to lose. I felt trapped in this situation where I had to keep up in this rat race. The clock keeps ticking. You get older things and things start slowing down.
At the gym, it's like a bunch of guys that the older they get, the more steroids they do, the bigger they are. It's not a great place to end up but through both having Pablo as a friend and eventually as a trainer, he helped me with a lot of athleticism. That's not to say that my relationship with Coach Pablo is always all that smooth because he is a Drill Sergeant. Coach Pablo was on my s*** list. I like Pablo. I don't always have the best relationship with Coach Pablo.
Do you work out on the Tonal? Is he still your trainer or a combination thereof?
I work out on the tonal exclusively. I used to go to the gym but now that we are living together, we have the Tonal and we're doing things. Most of the time, I'm doing programs, but occasionally and more so now, as Pablo's iterating through the stuff that he's building. He'll throw me programs where I'll see him working out on something custom. Also, his volume is 35,000 pounds. I get angry because I know that is what I'm going to have to do. I get mad at him. I'm doing a lot of custom stuff. He'll walk in and tell me like, "Tuck your chin. Tilt your pelvis." I will be, "Shut up."
I'm always having the weights adjusted for me. I don't need the Tonal to do it because Jackson will walk in. I was doing reverse flies. I'm doing Tony Horton's 20 in 20 right now and he has a reverse flies on day five. I was doing them and looked into it, "Stop." He goes in and I was doing fifteen pounds. He puts it down to five. He's like, "You need to do the lowest amount of weight possible on this." I don't even need the Tonal AI to check in because Coach Jackson is checking in.
Was he trying to fix your form? Is that why he lowered it?
He said, "Your form is bad." I'm like, "Would the Tonal will tell me that?" He said, "Apparently not on this one."
When you don't do their programs or their workouts, do you get a raised eyebrow?
To be honest, Jackson thinks his programs are probably too hard for me. I don't because he would go on and do a lot of the other coach's programs to get feedback or to get some ideas for himself. No, not at all on my end.
Not at all on my end, either. I'll do Pablo's stuff because I want to support him and give him feedback. He was always interested in what I thought about it. Half the time, the stuff that comes out of his mouth, I looked at him and I was like, "What did you say." We both laugh about it. We do a diversity of stuff and do the programs from other coaches, both one-offs and programs.
These are his friends, a lot of them. He knows all of the other coaches, even the new coaches. He takes an effort to get to know them and learn about their coaching style. That's how we both are. We're interested in a diversity of both fitness approaches and different styles programs. We'll do things from hit to strength-oriented stuff to the dance classes and we like it all.
How does their real-world personality mesh with their public on Tonal personality? Are they pretty similar? Is it a more stylized version of their own personality? Are you like, "Who is this person?"
I would love to say that Coach Pablo is less extreme in public but it's not true. I was more of a clown in person than Coach Pablo. It's different jokes that I hear. He has a slightly family-friendly version. He's loud, quirky and loves to get a reaction. The jokes that you hear on Tonal are a long list of things that I hear on a daily basis.
Jackson is pretty much what you see is what you get in person and on Tonal. We are alike, believe it or not, in a lot of ways and we're different in a lot of ways to the point that he was measuring the time it was taking him to do everything all day because I guess a lot of his personal clients were saying, "I don't have enough time to get my workouts." He said, "I'm going to go through. I'm going to measure what I do all day, the time it and see how much extra time I have."
He read a book on sleep. Now he learned all these things about how to get better sleep to optimize recovery. It's all that scientific piece of training that you see him talk about on Tonal. It's all still prevalent in his daily life. He likes to have a little more fun than maybe people would think. He has a little bit of Pablo in him. Not as much as I'd like him to have sometimes. That's why he loves Pablo so much. Pablo brings out a different side of him.
When Pablo is training himself and working out, he's very serious. His approach to athleticism is where he gets the most serious, which is where you can be very intense. He's extremely athletic and passionate about making sure that he's doing the right things, learning, educating people appropriately and motivating people. He's a multifaceted individual, for sure.
Is Coach Pablo still doing the Saturday Zooms, the bootcamps that he was doing for a while?
He did those in the summer of 2020 to give the community something to do. He also told me later that he did it that way he could see me a little bit more. This was before we were dating, but it was before we had started dating. I wanted to tell you that those Saturday classes, it was great seeing all the other people but when you said you couldn't come, I didn't want to do it anymore. There was somewhat of an ulterior motive there.
I was going to say, "I took one of those and it was rough." He was so hard. He was like, "You need to jump higher." I'm like, "I can't go any higher. You don't understand. That's all I got." How did it go when Coach Jackson got hired on Tonal? How did that play out at home? What did that look like?
I believe when it happened, he was living here with me. He was thinking, "How am I going to do this?" I think Pablo was probably the same thing. They both believed in the product at conception when Aly first came to them with the idea. He said, "I got to figure this out. I'm going to be able to go up North. I'm going to be able to film that way." Eventually and hopefully, they'll want to film in LA, which is closer to us, but he was stoked.
I don't think he realized how big Tonal was going to get at the beginning or nobody did because he always enjoyed the in-person training as well as he had transitioned several years ago to online training, exclusively for his clients. When this happened, he felt blessed because he felt like he could finally get himself out to more people and that's always been his goal is to help as many people as possible, as cliche as it sounds. It was all positive and more logistically trying to figure out how I was going to do it.
I think for both coaches, it was probably like, "We want this to work but there's a risk associated with it." I'm sure it was a little bit scary.
He had to learn how to use the machine. The other thing is he knew how valuable the machine was and what it could do but he had to learn how to write the programs because what a lot of people forget is you don't want to be doing a barbell exercise and go to doing the rope. Putting that barbell on and hooking it back up to do hip thrusters would be tough. He had to educate himself and he spent a lot of time. It was a lot of testing at home, I'm sure Coach Pablo was doing. It's a process.
How long do you guys think that it takes them to work out a new routine?
Let's say 4 to 5 exercises for 4 weeks. If they're writing a program, it takes probably 8 to 12 hours. I'm guessing, but from what I've seen, for sure because you got to think through and you have to figure out, "Is this going to be a beginner, intermediate or advanced? How are these exercises if you have already burned out your arms? How do you do a lower body?" The one-off workouts are much easier. If you remember, during the pandemic, they would do the workouts in the garage. That was cool but the programs take a lot more time.
The programs are extensive from both the background research that will go into it. You're hearing, "What is the best way to construct this, to draft it out, to then testing it out?" Pablo doesn't get his things reviewed by anyone else until he's personally gone through it, quality tested it and figured it out. Generally, he'll do something. He'll be like, "This was hard. I need to tone it down by about 50%." If it's Pablo hard, no one is going to be able to do it.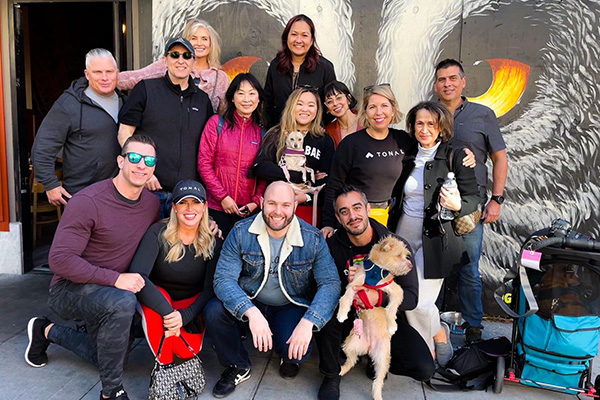 They're toning them down.
This is why when I see his test workouts, I get angry.
I'm even worse at this than I thought.
I don't know if they still do this. Before our Tonal would get the beta workout, it would be like if Pablo came up with something, but it hadn't been fully approved yet, which it was on the Tonal. My tonal is hooked up to Strava, which is a social media for your workouts. What would happen is I would do those beta workouts because I had access to them on our Tonal and then they would be pushed through to the Strava.
People would see, "What's this? Is this a new workout that Pablo was coming up right now?" He would have to say, "Anya, you got to take it down." He might've stopped doing that probably because of the rookie mistakes that I was making. Even if they were trying out a new coach, it was the same thing. They would be on the Tonal. They're like, "This looks interesting." They do the workout, not realizing.
We've been doing the new coach workout before they were released. We knew that they were coming, we see their work and got to interact with it. It was great.
You guys are like a built-in focus group for Tonal. That is so cool. You guys know all the secrets. You're probably going to be getting a lot of DMs after this episode.
Have you signed a legal document? That's the real question. If not, game on. I'm curious how much of the banter that we hear is them riffing at the moment or are they scripting that out to some degree?
Some of it is scripted. They will come up with a list of lines, especially a lot of the queuing. They have to have a diversity of those cueing that he has. Some of them are completely off-the-cuff non-scripted banter. There's one moment, I don't remember if it's in like basic body split or something, where Pablo goes off the rails and puts on this persona. He's like, "Do this. No." He did that randomly to make the camera crew laugh because he's going to do that and they would laugh too much they had to rerecord it. They're like, "No, you're going to do that now." Some of it is off the cuff.
You have to think about how this has all evolved. When they first started, it was like, if you do one of Jackson's first programs, you can see zits on his face because they didn't have makeup and wardrobe people. It was so ad hoc. We're throwing stuff against the wall and seeing if this works. Now, it was over several years, it is insane. They have makeup people. They have a wardrobe stylist. They have people that approve the scripts but before, they were writing their own scripts or going off the cuff while they were being filmed. It's pretty crazy.
They've refined their process too. They've been doing this for years, so they learned what works and what doesn't. I did one of Pablo's early routines where he was in a bad mood when he filmed it. There were times when he is like, "It's time to lift some weights." It's not the style that you would see nowadays.
If you don't know him like you know him, would other people even pick up on that?
He got feedback for it. He's like, "No, you're not the best at not showing what is on your mind."
I feel for Pablo because my face says everything. I get that. My voice might be muted, but my face is not, ever.
I was like, "We should try that. We should refine this sometime."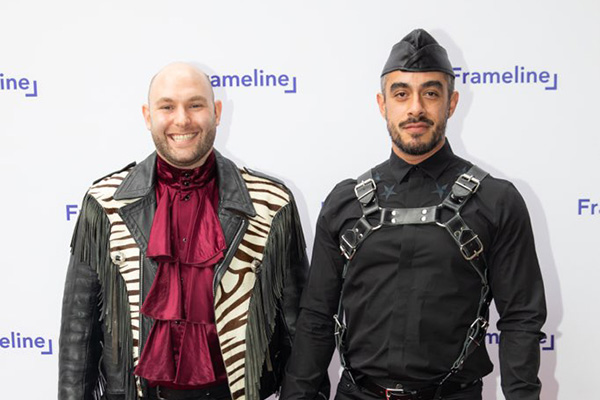 It'd be like Dr. Phil and have somebody come in and put the stuff all over your head. What have your interactions been with the other Tonal coaches?
COVID took away a lot of social interaction in person for a while, Zooms, FaceTime, things like that. We spent Jackson's birthday with Coach Jared and his girlfriend Al. They're great. I am probably the one that pushes Jackson to be a little more social. I love Pablo and Chris. If I was up in San Francisco, we had sushi when I was up in San Francisco for work. We spend time together.
Natalie's come down and stayed with us a number of times. They all were friends before working at DIAKADI. I will say the level of support I've received from the other coaches because I'm coming off an ACL injury. I had a ski accident in December 2021 and had surgery on my ACL meniscus in January 2022. Coach Liz wrote me customized programs because that's what she specializes in.
She helped a ton. As soon as I got hurt, Natalie sent me a Google Doc full of exercises that I could do that wouldn't hurt my knee. Not only are they fun to be around socially, coming to our wedding and all that stuff, but they've been supportive when things have gone a little awry in my life. I appreciate and love it.
My experience is much the same. Anya's down a little bit further down in California and I'm up here in San Francisco. There's a different cast of coaches that are here full-time but they're friends. They are both mutual friends for Pablo and me. I met Coach Natalie the first time that I met Pablo at a rehearsal for his burlesque thing. We hang out. We're right across from Dolores Park. That is where our apartment is. We'll have a lot of the coaches over.
Nicolette and Natalie will come. We'll meet, have some drinks in the park and hang out. Nicolette was over here last time. We were watching a horror movie and had dinner. It is a strong community and even those coaches that are not here locally or I don't see all that often are friendly, warm and genuinely interested in each other in their mutual success. It's an incredibly cool group of people, the coaches.
They're all intertwined a lot more than people would think. They're on group texts. They text probably every day. They talk a lot with each other.
We are friends. It is something that you might think, "Do they like each other? How much do they interact? Is there competitiveness or anything?" None of that is true. They all celebrate each other's successes and rely on each other when they have questions, want some advice or want to rely on each other's expertise because not all of them have the exact same specialties.
I would have wondered because it's not the job where you go in from 9:00 to 5:00 every day and you all are at work at the same time. I didn't even know how much do they even see each other? They could probably, the way the job is structured, go to film at different times and stuff. They don't go in, clock in and clock out.
There are a few stages. They can film at the same time. Jackson was up there in LA doing a move shoot for Trace. He will be doing the exercises and Jackson will be coaching or critiquing, making sure he's doing it. There's a level of support from all of them that goes on behind the scenes that a lot of people don't realize.
A lot of them are also extensively connected on social media. Fitness is a heavy social media space. They're attempting both to promote their individual brands and Tonal as a whole. They interact pretty constantly when one of them will announce or talk about something that they're doing. Pablo is always sharing and managing that but he is also involved with Tonal social media and broadcasting. Maybe that's something exclusive to Pablo, but that's what I see.
I try to get Jackson to go on Instagram. He's like, "I probably should." He likes to go into the Facebook community and video messages to people that are commenting on his workouts. He likes that more than the posting, which I don't know if that's good or bad. For the Tonal users, they love it because they get actual live feedback.
I'm finding now that the official Tonal community is 21,000 people as of January 2022. I would assume it is getting harder for the coaches to interact with each user as much. That's why I think those Tonal talks or chat with a coach that Kate puts on. That's fabulous now because people can go in and ask questions at one time because it's tough to catch everybody in there.
Sometimes you don't know you have a question until you're in that setting and you hear somebody else's say something. You're like, "I was wondering that. How does that work?" What's the response been from the actual community, as opposed to the coaches?
Could you clarify the response to what in particular?
Do you get to interact with the community? You said a while ago, "You got recognized." I'm assuming that everybody knows that you're a significant other. Is there any feedback other than good from the Tonal community?
I don't experience anything negative at all. I'm not as social media savvy as Pablo is. I don't get recognized nearly as much as anything. That's okay with me and that doesn't bother me. I don't have any negative experiences whatsoever. It is one of those weird things where I'm like, "I don't know how much I'm going to put myself out there." I'm a little worried that I might be a little messy on social media.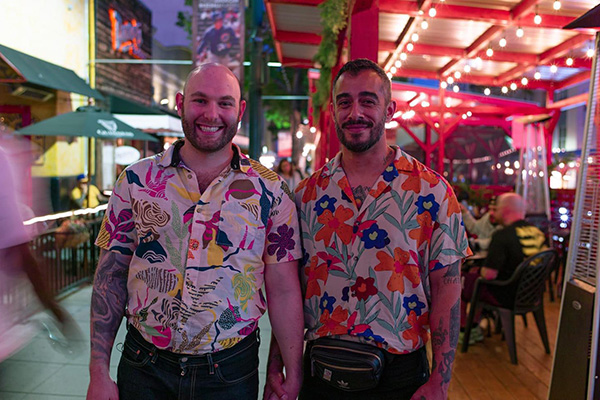 I'm like, "I don't want to mess with Pablo's professional world by being messy." The only side of it that has been a little interesting is having to figure out like, "Pablo's life is being a public figure. It's not just Pablo that needs to be mindful of that process. I need to do that as well." Thankfully, I worked for an education company that includes children. I have to remain on the rails anyway. I have to present a good public face as much as I can.
I have had a great experience with the group. A lot of people from the group reached out to me with workouts for their injuries. Michelle, Shelby or Mariana will tag me if there's somebody that experienced some leg or knee injury. I've gotten to interact with people through that. I was finding that a lot of the Tonal users were adding my regular Instagram.
I think Michelle came up with, "Let's do Instagram handles that are specific to Tonal now." I have @GetOnYourTonal. A lot of people have added me there and I had Andrew Trippi. He runs Tonal Dads. Because Jackson is sometimes a little less on social media, he reached out to me and said, "We're doing Coach Jackson for August 2021. Can you have him make some videos for our Tonal Dads?" I help out with stuff like that. I think people appreciate it because I'm more available because I'm the less famous one.
It's been honestly very cool people and super supportive. There is a lot less drama. I have a client who has both a Tonal and a Peloton. She said that she's gone to some of the other groups and they have been super negative. A lot of people are complaining and bashing one another. I don't see that at all.
I will say that Peloton started off very similar to Tonal. I feel like Tonal is careful and they cultivate a culture. They keep it that way by moderating and watching the comments. Peloton took the opposite approach with their official page. They were like, "Whatever goes, goes." They say they moderate it, but it's very different and it has gotten worse over time. They're also up to 500,000 people.
It is a different mindset whenever you look at that. When I first joined Peloton, there were 8,000 people. Tonal is going to have some of those same problems trying to keep it at that level that they have now. It is wonderful and I hope they can always keep it that way because the community is special.
They're going to have to hire a lot more people to moderate the community. You've seen, they brought a few more people on, in addition to Kate. I think that's going to continue because that's the only way that you'll keep it this way.
I think it helps too seeing what the Peloton page or group has turned into that it's like the Ghost of Christmas Yet To Come to Christmas carol references. They can maybe make a point to get out in front of it in a way that Peloton couldn't because they were first experiencing that where Tonal can be like, "Let's nip that in the bud."
That was smart that tonal has a support forum where you can go. If you are having issues, that's the place to put it, instead of letting it be in the group because you don't want to tell people they can't talk about the issues that they're having. It's fair to want to spread the word, but for people in the Facebook group, that's not the place for it. People have problems. It doesn't matter what you're selling or how it's getting shipped. There are going to be issues.
The cast of coaches and who they cater to is a very diverse audience. It is fitness for all products, where you can be at any part of that journey. That's a culture that they want to keep and cultivate, but that is not the fitness space, in general. They're fighting against the tide of maintaining this positive, supportive, inclusive culture that requires a lot of policing.
It started here in San Francisco, which is a diverse little bubble of the kinds of people that are here. You're used to interacting with people all across the spectrum. As things get bigger, as it bleeds over, there's more moderation that needs to happen, especially with the new social media landscape. As Pablo does things, there is an increased number of things like homophobic Instagram messages or other things that come up. There is moderation that's necessary, but Tonal has done a great job of keeping this community healthy.
There are a couple of smaller Tonal-related groups and I'm in them. I don't spend a ton of time, but oftentimes I get their notification. There have been a couple of like, "These coaches are corny." Some of them are like, "I can't deal with it." There's somebody I know that's from the Tonal community who will be like, "Please remember the coaches are in this group or their family members. If you have an issue, maybe, Don't post it publicly in here." I'm like, "That's bound to happen." I can't imagine what they say about the Peloton instructors too. You can't please everyone.
Even as small as what Tom and I are doing, we get feedback like that.
This will you shock you. There are some people that don't think I'm funny. That doesn't make any sense. That's mathematically impossible.
People who are public figures like Pablo and Jackson are putting themselves out there. You cannot put yourself out there. It is impossible and to please everyone unless you have zero personality and you're pleasing no one. You're then nothing. You're going to get people not liking whatever you do. I don't care what it is. You can be the nicest person on the planet, if you're too nice. I get crap because of my laugh. There are people who send messages or leave reviews about how annoying my laugh is. I can't please everyone. It is what it is.
I tell her all the time, "You're not popular until people don't like you."
Coaches have to remember that because they are all amazing people. What they're doing is amazing. Being able to interact with people and say, "You have an injury. Let me help you with that." That is priceless. That is something that people have not had access to. I have never gone to a doctor or physical therapist to ask questions about my form. Being able to have that is priceless. There are going to be people that don't get it. What else?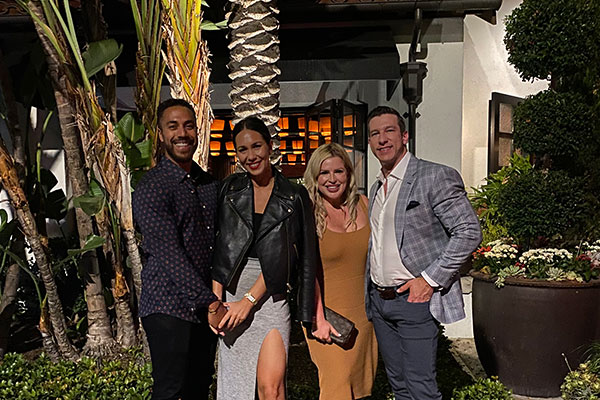 Do you guys have a favorite thing about Tonal? Whether it's the machine specifically, the place of employment or the community of large umbrella?
I like that I don't have to think about it. I used to have my little gym notebook that I'd have to take around with me or put it on my cell phone and be like, "What were my weights? What were my reps? What am I doing? I keep track of my days." Also, the repetitiveness of it all and the limitations of the movements that I could do at the gym. The last one is waiting for people at the gym. That is the worst, where you have to wait in line, especially in San Francisco where everyone's like, "When is a bench going to open up? I understand there's a big dance party and everyone wants to be naked. I get it. I want to work out." I'm like, "Get through it."
I feel like you and I have a similar relationship with fitness because I'm the same way. I'm like, "I don't want to think about this. I want to show up and do it. You tell me and I'll be done with it."
I can also like do a rotational workout. It's hard to do that at a conventional gym where you're rotating through a bunch of different exercises. You can, but it makes you a jackass at the gym because you're taking up four machines at the same time. I get my workout in quicker. It's effective. I don't have to worry about, "I didn't do that the right weights. I've got to like do it again or figure it out." It's quick and easy. It's engaging and nice. Aside from bumping into people that I know at the gym, I have no reason to go. I don't have a gym membership anymore.
I'm a very social creature, but I did not need an additional social outlet of going to a gym. I love the fact that right now, my Tonal is twelve feet away from me in the garage. It's there all the time, especially with having to work from home more. It's been convenient to get the workouts in. I love eccentric mode and chains because of the added tension that it leaves and the ability to do things with weights that I cannot do on my own.
If I was in a gym or just using dumbbells, I would not be able to have these features added to my workout. I feel like that has been a game-changer. I will say even my physical therapist believed that my recovery from my ACL and the fact that I'm pretty much back to normal. I was back to normal with just a little bit of tightness and it was all because of Tonal. I had access to this machine and Coach Liz who was able to program for me and watch me. I don't think the recovery would have happened as fast as it did have I or not had a tunnel.
The fact that both the individual workouts and the programs have recovery built into them. I'm inattentive and pretty lazy. I'm like, "I don't want to stretch it. I don't want to deal with it. I already put in the work. Get me out of here." The fact that it's built-in and it forces you to do is important. That mobility work and recovery work is important. I wasn't doing it. I was getting injured all the time. Having that be on there or if I want an off day of like, "How do I stretch this out because I don't know what I'm doing?" That's hard information to get. There is this glut of information out there and this is all curated, valuable stuff, which is great.
That's the advantage of being the guy that doesn't want to think about it. I would never do some of those machine moves that feel like this seems pointless. It's not pointless but because they put it in there, I'm like, "That's what they're telling me to do. I guess this is what I'm going to do." I don't question it. I'm like, "Okay." They say, "Get on all fours and bark like a dog, whatever. Here I am."
I am curious. The very first time that you guys saw your respective Coach Jackson and Coach Pablo on the trainer. Was that super surreal? Was that like, "Oh my God?"
I was shocked they didn't put makeup on him before like, "What is going on? He has good skin but they did want to cover anything." Nope. That shocked me being a girl and noticing that stuff. I didn't realize how cool it was until I saw it. I went, "This is going to reach many people and you would have never had this opportunity. How blessed are you?"
I was happy for Jackson. I thought that he always said he believed that there was going to be something that came into his life that allowed him to reach more people. He said, "I would've never guessed that it would have been something like Tonal." He thought it would be some fitness mentor. It was surreal and I was happy for him.
I've already seen Pablo perform in a lot of different capacities. I already knew that he was going to be great on-screen or whatever, but I saw him on screen and mostly, it was an experience of, "I know what your workouts are like. This is going to suck, but it'll work. Also, you're such a huge dork." Coach Pablo will make a comment. If Pablo was on the couch behind me, I would turn around and look at him.
It's mostly a process of celebrating what he's done and what he put himself out there. I see Pablo putting himself out there in a way that's cool, fulfilling and exciting. Knowing that there are so many other people that this reaches, how much that means to him and how much he takes a lot of pride in that. Accessibility and speaking to a larger fitness community is something that Pablo is very passionate about. To know that he can have intense athletic programs that speak to people that may not have even thought that they could do that is something he's proud of, and I'm proud of him for it too.
Do you have advice for people who are getting a Tonal?
There are people in the community that reaches out to me and say, "I have done Jackson's workout muscle building burnout four times because I get such good results." I'm like, "You did it four times. You listened to the baseball jokes four times." In sixteen times with that same day, I can't believe it. That's insane. I would say try to do something on the Tonal every single day to start the habit. It could be as simple as a quick yoga class or a 305 dance to get into the routine of doing the workouts and using the machine.
Hopefully, my dad never read this. My parents both have a Tonal. My mom uses it pretty religiously. My dad did 1 or 2 workouts and then fell off. It's convenient for somebody like him because it's in his house. He doesn't have to leave and works fifteen hours a day. I would say if he implemented that routine of every day doing something, you'll find that you'll work yourself up to a certain level where you're at in the advanced classes and seeing the results.
My advice for somebody new to Tonal is there's such a diversity of content and a diversity of styles amongst the coaches. I recommend for anyone getting into it before starting a fully-fledged program, which can be a little intimidating to start with because it's a lot upfront. You're dedicating a full month to something.
Instead, very similar to Anya, focus on doing something daily and try a diversity of different things, coaches, different styles of workouts and figuring out what are your actual goals because there are a diversity of programs there to speak to those different goals. You're going to resonate with different coaches that are going to speak to you in different ways. Explore what's out there and there are a lot of short ones as well. You can get a good sense in a very short clip of what coaches speak to you.
Thank you so much for joining us. This has been a lot of fun. Before we let you go, where can people find you on social media if you would like to be found?
I've got my @GetOnYourTonal on Instagram. Add me there because I love connecting with everybody and I haven't been sharing my workouts as much as I should have, but I'll start.
I'm not very active on Instagram right now, but I am on Facebook, which is my name, Christopher Hensz. I'm in the Official Tonal Community. If you want to reach out and say, "Hey." Feel free to send me a message. I'm around.
Thank you so much for joining us. This is has been fun. It's nice to see the other side of the equation.
Thanks for having us. We were so excited. You let us give you the idea and you did it. We appreciate that.
—
I guess that brings this episode to a close until next time. Where can people find you?
People can find me on Facebook at Facebook.com/CrystalDOKeefe. They can find me on Instagram and Twitter and of course, on the Tonal leaderboard, @ClipOutCrystal.
You can find me on Twitter, @RogerQBert or on Facebook at Facebook.com/TomOKeefe. You can find the show online, Facebook.com/supersetpodcast, while you are there, like the page and join the group. That's it for this one, thanks for tuning in. Until next time, keep lifting.
Important Links:
About Anya Bloore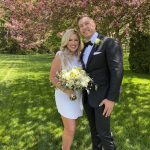 As a trusted corporate real estate advisor, it's my goal to develop strategic plans to help you maximize real estate spend and improve employee satisfaction and retention.
I'm an award-winning global transaction advisor helping companies make effective real estate decisions that maximize their portfolio and reduce occupancy costs. My years of experience allow me to understand all aspects of a global business to help companies amplify their potential.
Daily, I help executives build a collaborative work environment. Real estate impacts much more than a company's bottom line. It also determines the quality of the workplace for employees. An optimized office space paves the way for increased employee satisfaction, decreased turnover and improved productivity. Through my team's employee-based surveys, leaders understand who their employees are. Once we deliver the feedback, my team helps senior leadership develop and execute strategies.
When working with my team, clients benefit from measurable results. Significant achievements include:
» Moving a widely-recognized automobile company from Irvine to Newport Beach, California after renegotiating a premier location in under 30 days due to a previous deal falling through. The client was thrilled with my team's performance and stated they will always use us in the future.
» Acted as an in-house real estate professional for a client and covered their real estate management in North America and Asia. While in this role, I took a notable transaction to the finish line where my client sold a building and land to the local government in China. This transaction brought in more than $1MM of profit.
About Christopher Hensz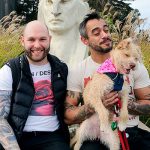 I am a quantitative ecologist-turned data scientist. I enjoy finding concrete solutions to abstract problems.