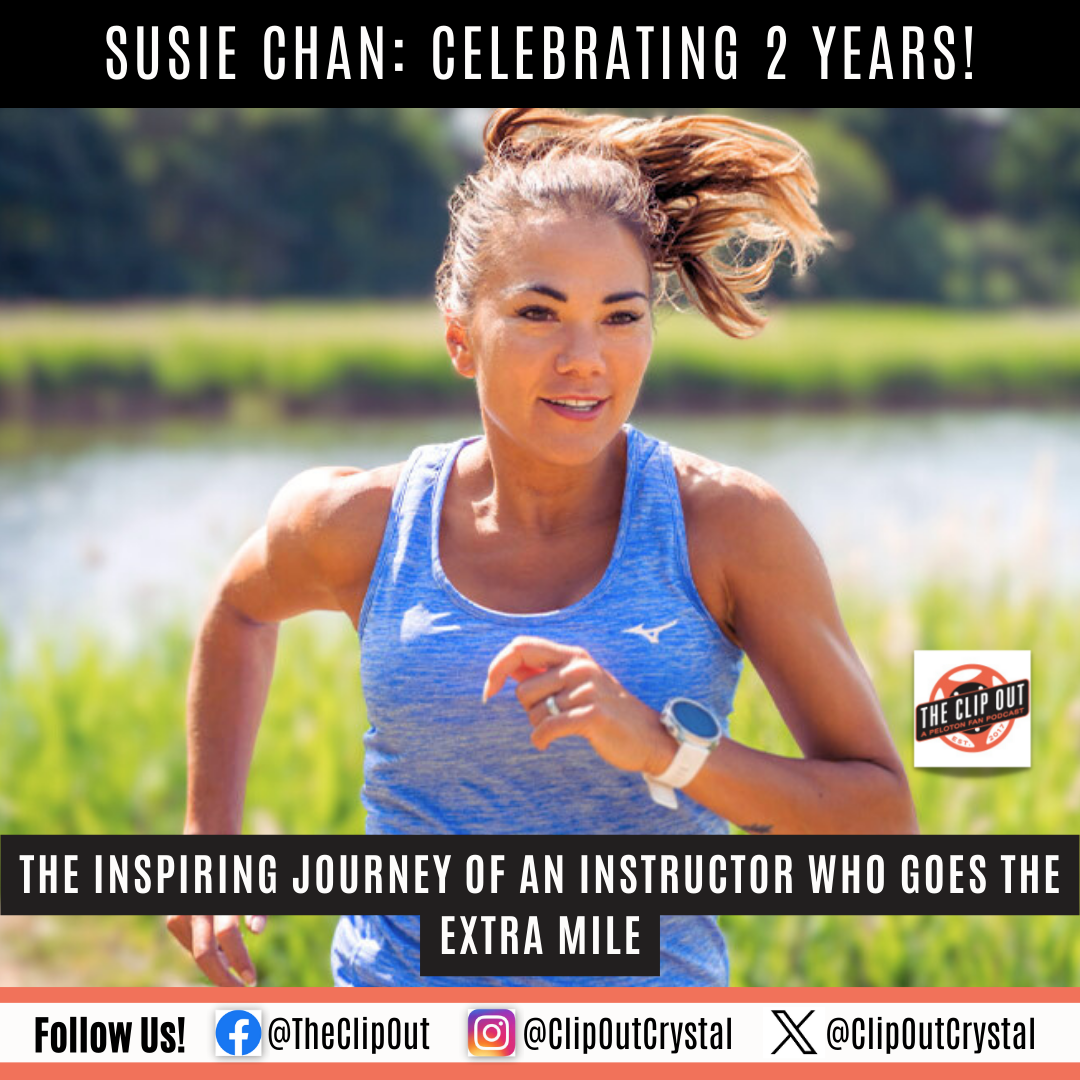 Susie Chan: The Inspiring Journey of an Instructor Who Goes the Extra Mile
Happy Peloversary, Susie Chan!
Celebrate Susie Chan's Peloversary – it's been an amazing two years! Susie's running feats have made her a role model for countless individuals striving to stay committed to their fitness goals. Her classes offer more than just hitting targets – they provide a complete fitness experience that keeps you on track.
Susie's ability to connect with her audience is truly special, making her a global favorite. Her energy and friendly demeanor make her classes a joy to attend, creating a comfortable and inviting atmosphere.
The Incredible Story of a Trailblazing Instructor
It's no surprise that Susie has achieved great success as a Peloton instructor. She has accomplished incredible feats like running the Marathon des Sables, breaking a treadmill world record, and becoming the first-ever European female to conquer all three legendary Badwater events in a single year! But what truly sets her apart is her kindness, generosity, and unwavering belief in how fitness can transform lives. Susie wants everyone to be the best version of themselves they can be!
We here at The Clip Out are thrilled to have Susie on board, and we know so many of our listeners feel the same. Her hardworking and kind nature make her an invaluable member who always goes the extra mile. Susie's dedication to the Peloton community is truly remarkable, and her passion for helping others live their best lives is unparalleled.
Cheers to Continued Inspiration!
Susie Chan's second anniversary at Peloton is a testament to the incredible impact she's had in just two years. Her passion, drive, and dedication have inspired thousands to start their fitness journey and push their limits. 
For some pure Susie inspiration, check out some of her most popular classes in the library: 
We can't wait to see what Susie and the Peloton community achieve in the next two years!