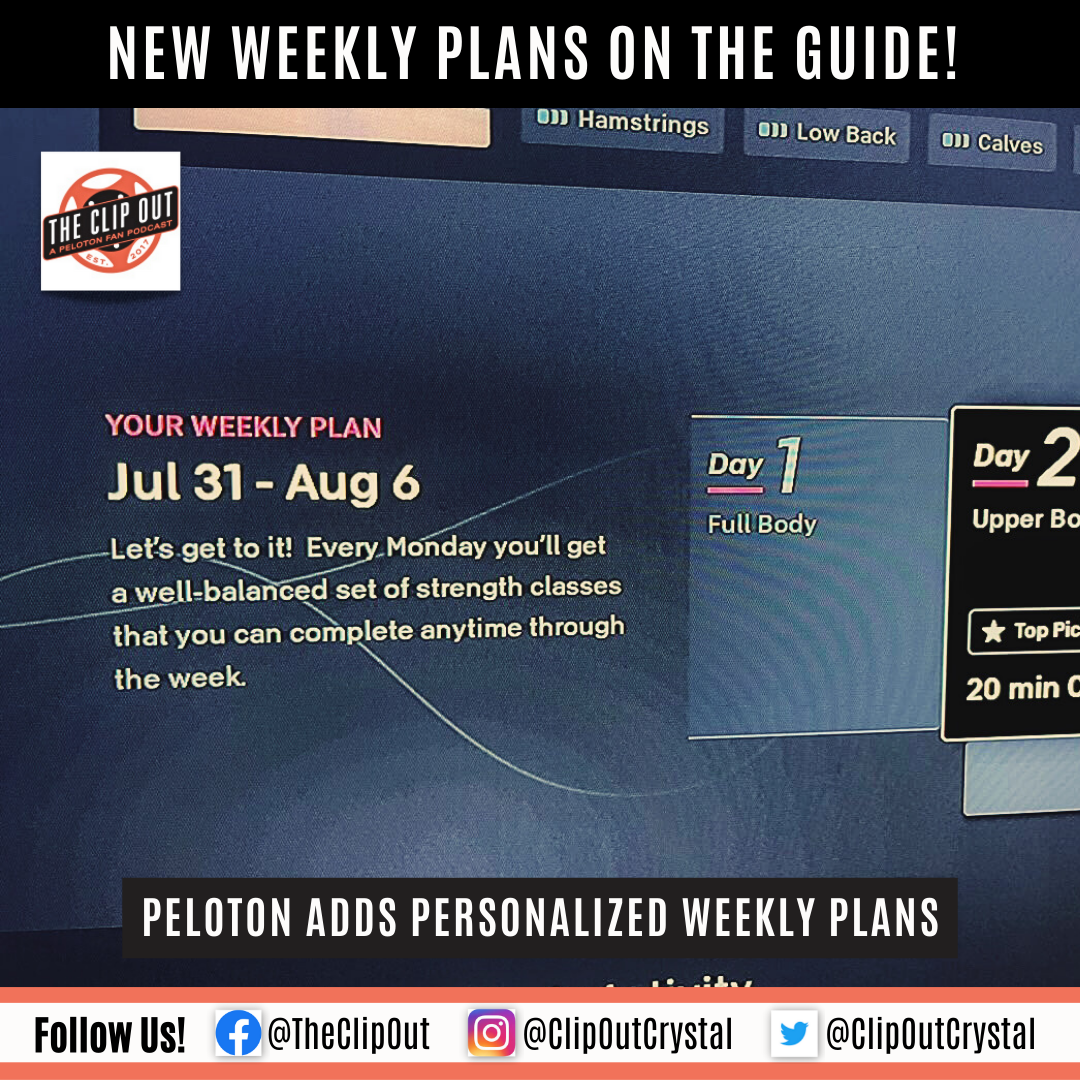 Personalized Workout Plans Have Landed on the Guide
Guide owners, say goodbye to analysis paralysis and hello to personalized workout plans!  With just a few clicks, you can create a plan that fits your fitness level, goals, and schedule. 
Getting Your Plan 
Using a very simple process, Guide users will log into their account and initiate the process by selecting Get Started.  From there, describe your current workout habits by choosing one of three options:  I'm Just Starting Out; I Workout, But Don't Strength Train–Yet!; and I Strength Train Already.  From there, you'll be taken to another screen asking you to choose how many days you'd like to workout, ranging from 2 all the way up to 6.  And, finally, you'll be able to choose how you want to start your plan: with or without weights.  After that, your plan will be delivered to you every Monday morning, so you can focus on getting fit without having to think about it.
How We Got Here
Personalized workout plans have been tested in beta over the last several months and have been shown to help users reach their fitness goals faster. With this addition to the Guide, you can get a well-balanced set of classes each week, tailored to your individual needs. 
As with all Peloton updates, if you don't see it yet, be patient.  It takes a while to roll these things out to an army of users, and it will eventually get to you, too.  We promise!  
If you're not already a Guide owner, now is the time to get one! With personalized workout plans, the Guide is the perfect tool for anyone who wants to get fit and stay motivated.  If you are a Guide owner, will you be letting the Guide help you plan your weekly workouts?   
PS.  If you haven't heard, if you're an app user, the Guide is the very best way to gain All-Access Membership for the same price as the highest tier of the app.  Want to know how? Check out our price hack here.