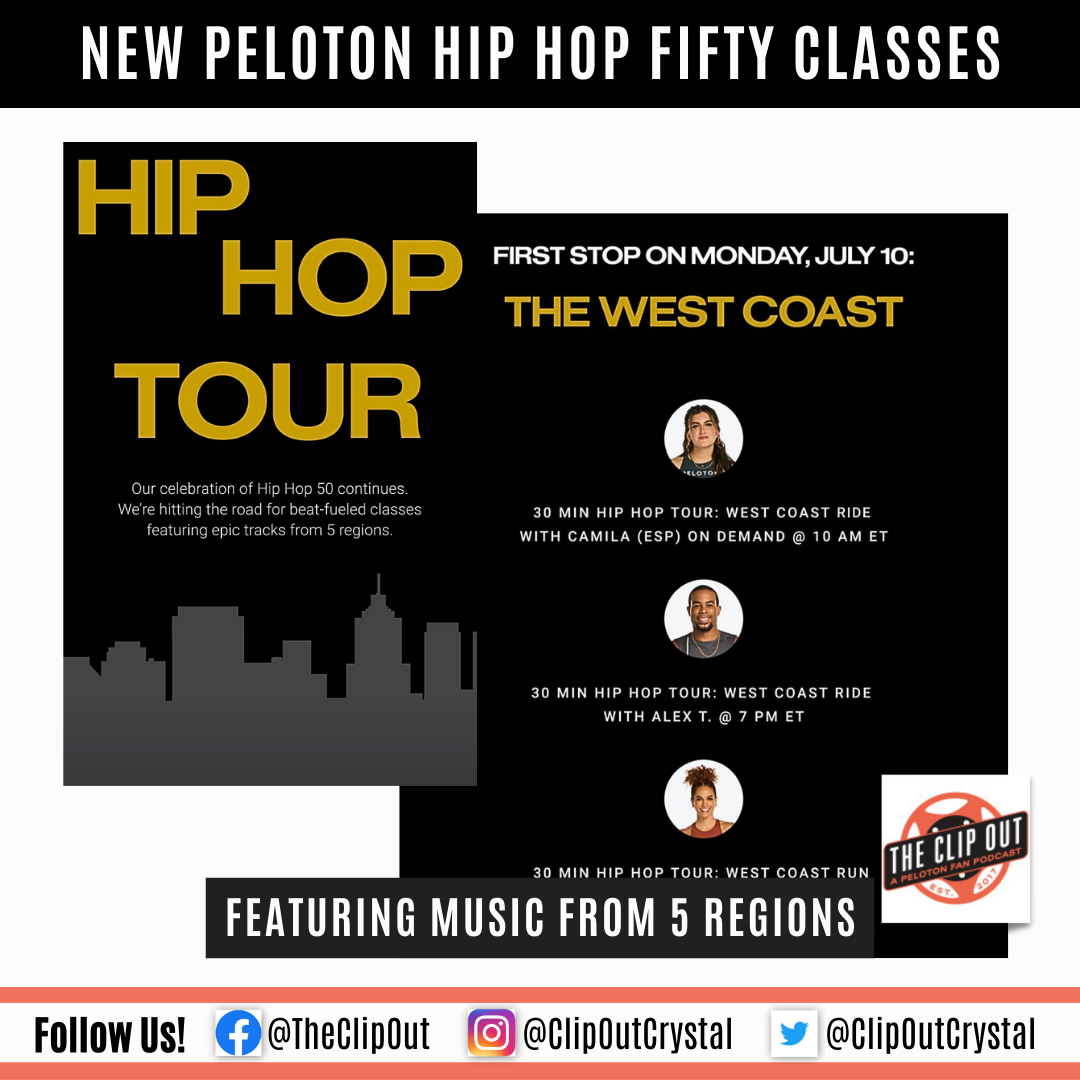 Peloton Unveils Upcoming Hip Hop Tour Series Classes in Celebration of Ongoing Partnership
Peloton is coming in hot with an incredible lineup of virtual hip hop fitness classes in it's ongoing celebration of the 50th anniversary of Hip Hop! Over the weekend, Peloton Studios dropped the news: the Hip Hop Tour series is here! Don't worry, it's not an actual tour – you can join all the excitement from the comfort of your own home, no ticket lottery necessary! These awesome classes will be happening at PNSY or PSL. Get ready to groove and sweat like never before! 
The Dates
For the rest of 2023, Peloton is taking you on a journey through 5 different regions, bringing the hottest beats from around the world.
Mark your calendars and save these dates:
July 10: They're kicking things off on the West Coast, where the vibes are always on point.

August 14: Get ready to vibe to some Southern sounds that'll make you move.

September 18: They're crossing the border for a taste of Canada's unique hip hop scene.

October 2: The Midwest is bringing their A-game with an epic lineup you won't want to miss.

October 16: They're taking a trip across the pond to Germany, where hip hop is pushing boundaries.

November 27: The UK is bringing the heat with their iconic beats that'll keep you grooving all night long.

December 11: Peloton wraps up the tour with East Coast beats that'll leave you wanting more.
First Stop on the "Tour": July 10th West Coast Music Classes
An epic day of hip hop workouts on July 10th starts with three amazing classes lined up just for you.
First up, Camila Ramon leads a 30-minute hip hop tour of the West Coast. It's the perfect way to start your day and set the tone for an awesome workout. This class will be available on demand at 10am, so you can sweat it out whenever it suits you.
But the fun doesn't stop there! Later in the evening, Peloton has not one, but two live classes for you to join. At 7pm EST, join Alex Toussaint for another 30-minute hip hop tour of the West Coast. Get ready for some serious energy and dance your way to a great workout.
And if that wasn't enough, stick around for a live 30-minute hip hop tour and run with Jess Sims at 7:30pm EST. It's the perfect combination of cardio and dance, guaranteed to get your heart pumping.
Get ready to experience the best of hip hop from around the globe. This is one tour you don't want to miss!
See something in the Peloton Universe that you think we should know? Visit theclipout.com and click on Submit a Tip!
Tune in to The Clip Out every Friday to hear Tom and Crystal's take on this and other hot Pelotopics. We're available on Apple Podcasts, Spotify, Google Podcasts, iHeart, TuneIn. Be sure and follow us so you never miss an episode. You can also find the show online on Facebook.com/TheClipOut. While you're there, like the page and join the group. Lastly, find us on our YouTube channel, YouTube.com/TheClipOut, where you can watch all of our shows.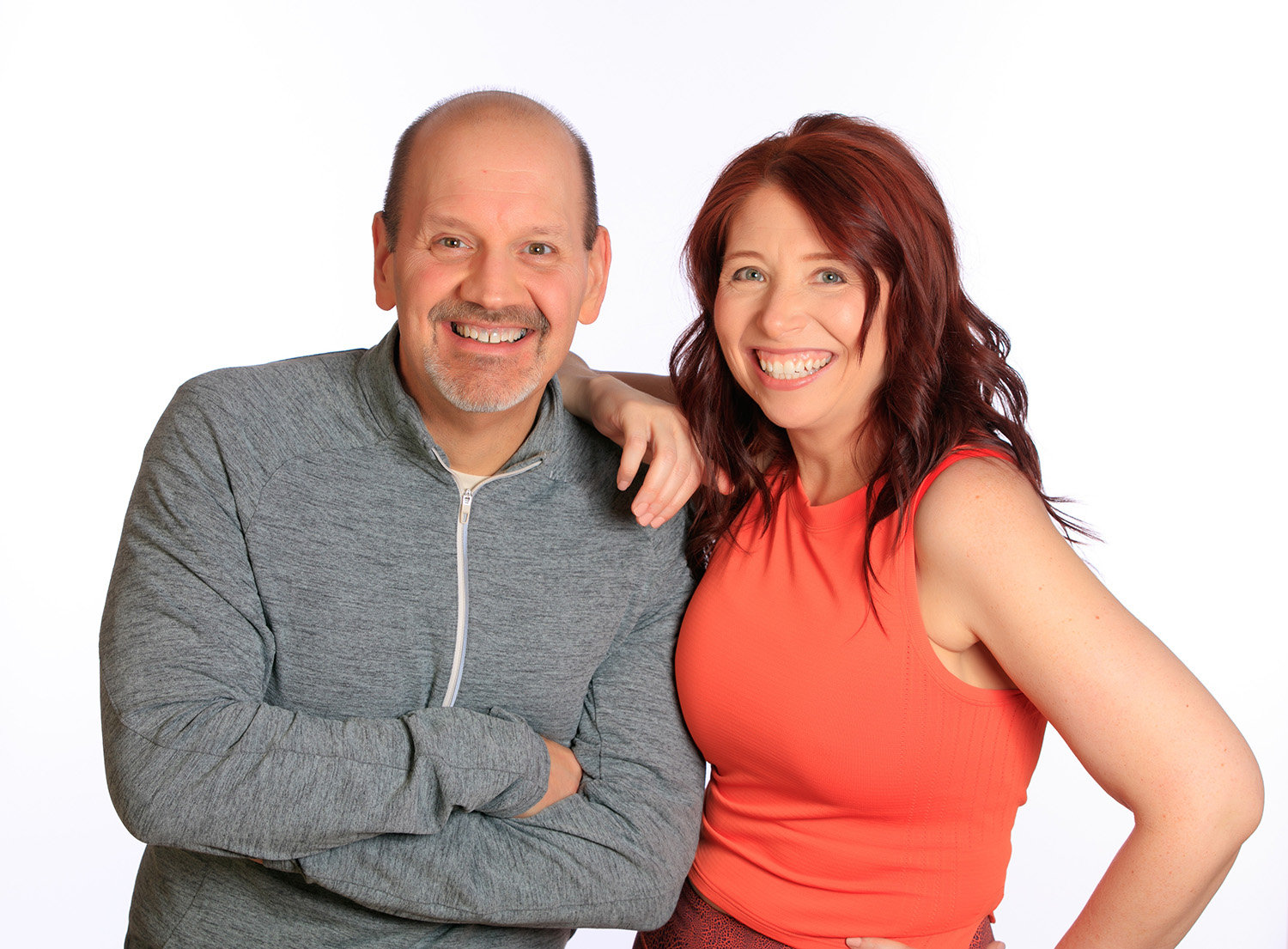 Subscribe
Keep up with all the Peloton news!