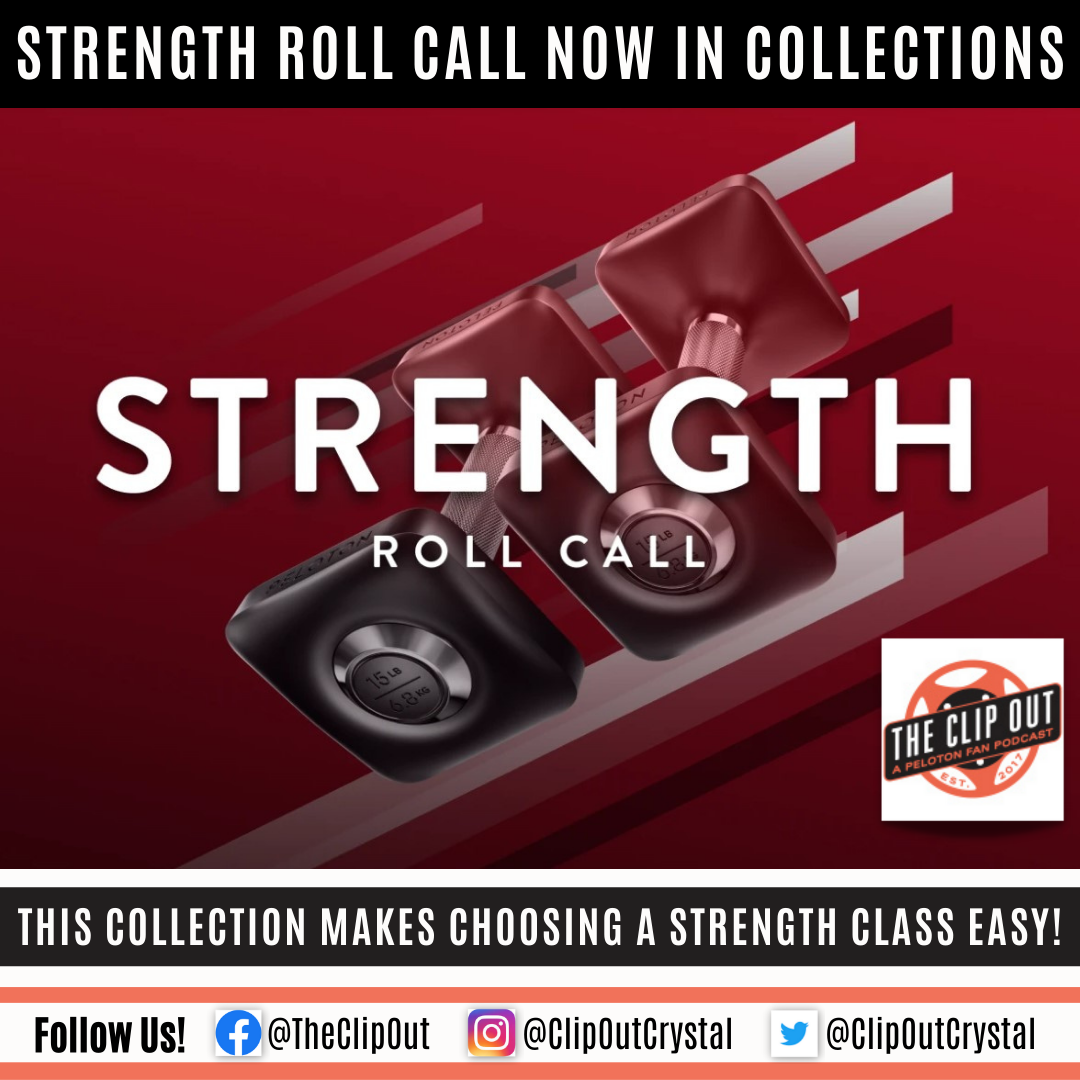 PELOTON STRENGTH ROLL CALL CLASSES CAN NOW BE FOUND IN COLLECTIONS
We have so many choices to make every day–what to eat, what to wear, yes or no, truth or dare, which Peloton strength class to take–it can be so exhausting! 
Enter Peloton's Strength Roll Call, a weekly series of classes that can now be found on the App and all devices under Collections. This collection is here so you have one less choice to make each day!
Live Roll Call strength classes air at 7:30 AM ET every weekday. Most weeks include two full body days (sometimes one is bodyweight only), and one day each of glutes & legs, upper body, and core (core is always on Wednesdays). Occasionally a week will only have only four Roll Call classes. Classes are 20 to 30 minutes long except for the core classes which are 10, 15, or 20. 
It can be difficult to sift through all of the available strength classes and try to pick one, much less know which body parts to work on which day (need to get that blue man lit up somehow, but why aren't those shoulders lighting up?). For those of us who don't want to program our own strength routine, these classes are sort of like "strength for dummies"–Peloton hypes the classes as being able to "take the guesswork out of strength training."
Guide users have been able to find these classes under Programs for a while, but now everyone can enjoy the ease of getting a full-body workout each week. There are currently 33 weeks of classes, with more being added. The classes in the collection are not necessarily in chronological order–Peloton has reorganized them, assumedly for the ultimate combination of strength moves. 
Let us know if you enjoy having your strength workout choices made for you!  
---
Tune in to The Clip Out every Friday to hear Tom and Crystal's take on this and other hot Pelotopics. We're available on Apple Podcasts, Spotify, Google Podcasts, iHeart, TuneIn. Be sure and follow us so you never miss an episode. You can also find the show online on Facebook.com/TheClipOut. While you're there, like the page and join the group. Lastly, find us on our YouTube channel, YouTube.com/TheClipOut, where you can watch all of our shows.
See something in the Peloton Universe that you think we should know? Visit theclipout.com and click on Submit a Tip!