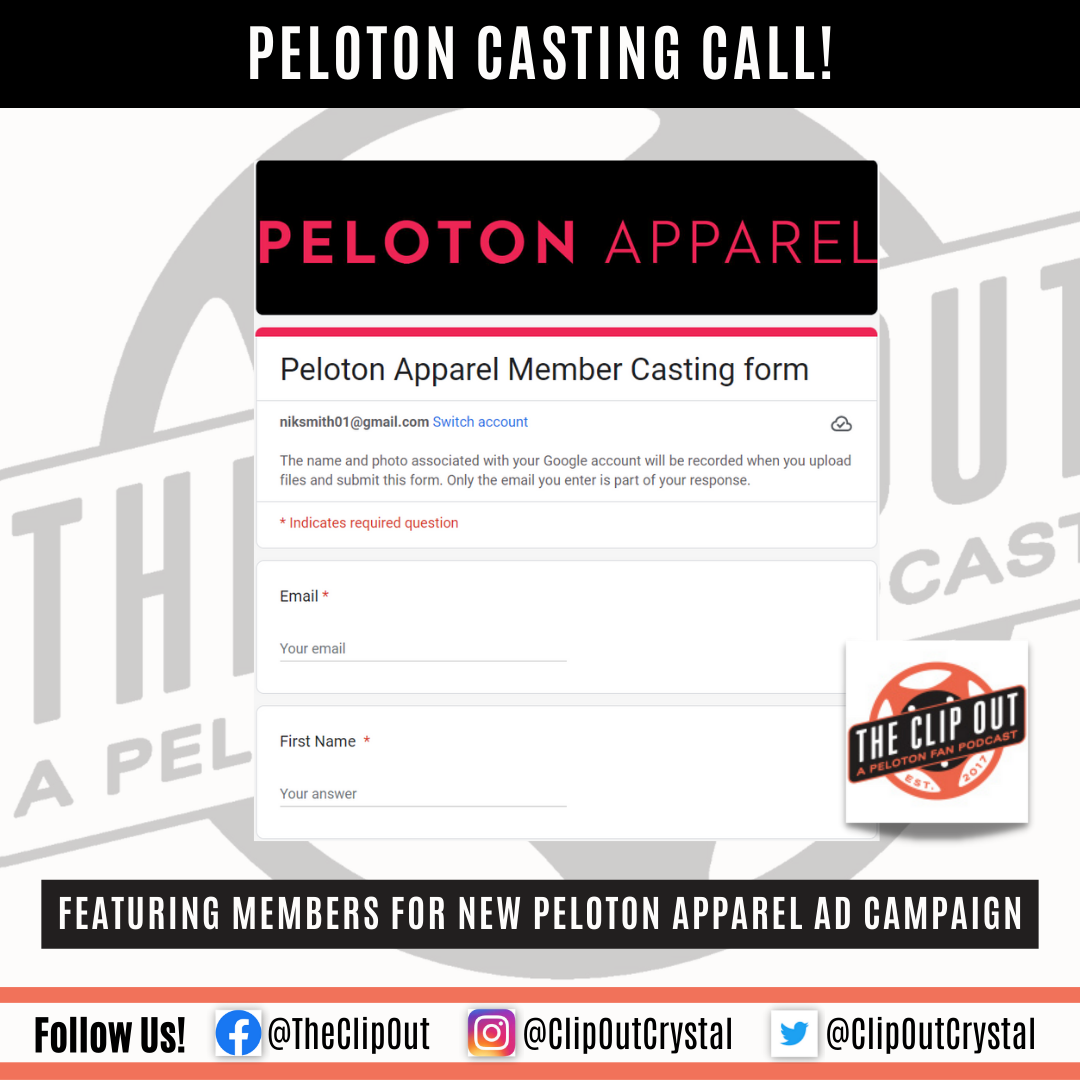 Peloton Looking for Members to Feature in New Apparel Campaign
Casting Call!
Calling all Peloton community members! Peloton is on the hunt for individuals to feature in an upcoming Peloton Apparel photoshoot.
They're on a mission to find members who are ready to step into the spotlight for an upcoming Peloton Apparel photoshoot and this could be your chance to represent the vibrant and diverse Peloton family, showcasing their apparel range.
Applicants must be based in the New York Tri-State area (New York, New Jersey, and Connecticut) and be available the week of July 10, 2023. Whether you're a seasoned pro or a newcomer to the community, they want to hear from you!
To apply, fill out this brief questionnaire so they can to get to know you better and understand why you'd be a perfect fit for the campaign.
Spots are Limited
Over the last few years, Peloton has leaned into similar Member features more and more, with the most recent casting call coming in March of 2023.  While this is a very exciting opportunity to see Members featured, we want to make sure expectations are clear. The number of spots available for this photoshoot are limited. While they would love to include every interested member, completing the questionnaire does not guarantee your participation. Selection will be based on a variety of factors to ensure a diverse representation of the community.
Don't Wait!
If you've ever dreamed of representing Peloton in one of their campaigns, now is the time to shoot your shot. We can't wait to see how many TCO listeners are selected! 
See something in the Peloton Universe that you think we should know? Visit theclipout.com and click on Submit a Tip!
Tune in to The Clip Out every Friday to hear Tom and Crystal's take on this and other hot Pelotopics. We're available on Apple Podcasts, Spotify, Google Podcasts, iHeart, TuneIn. Be sure and follow us so you never miss an episode. You can also find the show online on Facebook.com/TheClipOut. While you're there, like the page and join the group. Lastly, find us on our YouTube channel, YouTube.com/TheClipOut, where you can watch all of our shows.