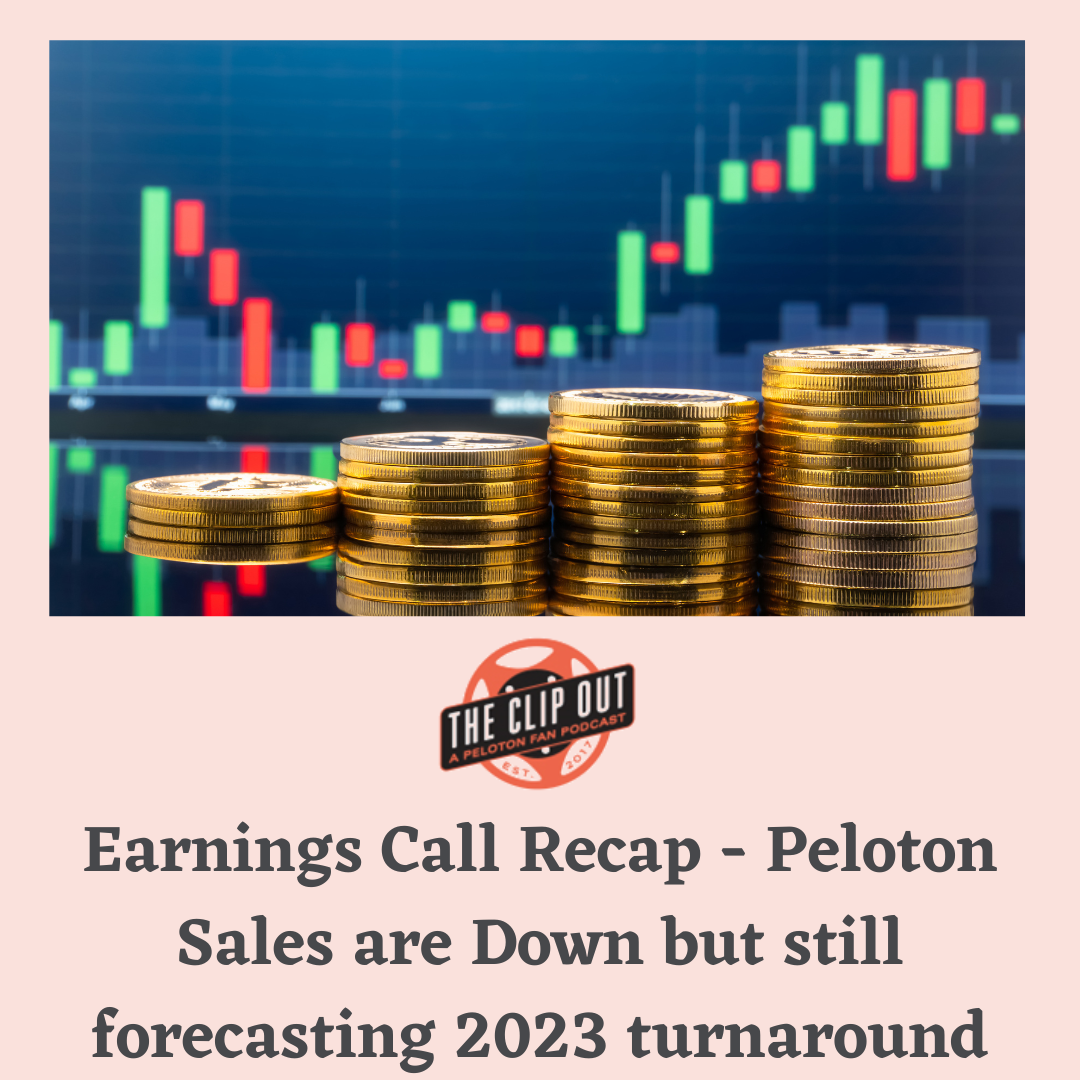 Peloton Earnings Call Recap
Peloton Sales are Down but Still Forecasting 2023 Turnaround. Though not as positive as some may have preferred, news from today's Peloton earnings call wasn't all doom and gloom—although even the most loyal Peloton users may need to dig a little deeper to see some of the silver linings.
While the forecast for the current quarter didn't meet Wall Street predictions, Peloton management announced that it was beating its self-imposed timeline for turning the company around, with CEO Barry McCarthy assuring investors that "the ship is turning."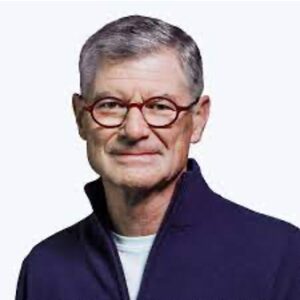 Peloton CEO, Barry McCarthy
Peloton Earnings Call Recap
By the Numbers:
Sales are expected to be between $700 million to $725 million in Q2, which runs through December
Those numbers are down about 37% from a year earlier and well-below the $869 million average analyst estimate.
Q1 revenue declined 23% to $616.5 million, missing the average estimate of $641 million.
Subscription revenue increased to 36%
Hardware (Peloton bikes and treadmills) revenue fell nearly 60%
Adjusted loss before interest, taxes, depreciation, and amortization was $33.4 million
Q2 adjusted loss will be $100 million to $115 million (slightly worse than the $92 million predicted loss)
BRIGHT SPOT: Gross margins are poised to improve to roughly 36%, compared to roughly 25% from the previous year.
In a letter to shareholders, McCarthy acknowledged that Peloton's turnaround remains a "work in progress," noting that the New York-based company is still figuring out how to better deliver its hardware to consumers and improve customer service, while moving toward his goal of generating free cashflow, with a "stable underlying business."  (Translation:  Peloton will not focus on growth until the company has first reached financial stability.)
Despite the numbers noted above, McCarthy struck an optimistic tone, even as he acknowledged the current economic climate, "While macroeconomic uncertainty and concerns about a potential recession impacting consumer spending levels are real, we take comfort in knowing fitness spending has proven to be resilient during previous recessionary periods." McCarthy remained steadfast that the company is on the right track, with a goal to reach the break-even point for free cashflow by the second half of FY23.  "When we reach our goal, investors can stop talking about the financial viability of the business and focus instead on growth," he said.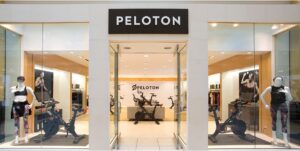 While restructuring within the organization has come to an end, ongoing retail showroom closures will continue in the months to come.
A Peek Behind the Curtain of Peloton Earnings Call
During an investors' call after the report was released, McCarthy and other Peloton executives fielded questions.
Highlights include:
Peloton is seeing its TAM (total addressable market) trend younger
Look for an app re-launch in early 2023, including a new pricing structure
Demand for The Row is expected to outpace units available, having been critically well-received
The Row is now available in all Peloton showrooms
The Peloton-Amazon relationship is exceeding expectations
Amazon vs Dick's: Amazon purchases bikes upfront from Peloton, so Peloton sees revenue immediately. Whereas Dick's follows the traditional purchase method, selling one bike at a time
Ongoing IT issues were acknowledged
McCarthy reiterated that restructuring is complete, however, this does not include retail showrooms
Peloton also has its sights set on increasing its subscriber numbers. They acknowledge that many Peloton users are using the platform via other equipment. McCarthy recognized that this is a target market Peloton would be trying to reach as the company continues its turnaround.
Of note: in early trading, shares were down around 19% this morning before markets opened, but climbed after markets opened and as of this publication up 3.27% on the day.
Quarterly results can be read here.
Tune in to the November 4th episode of The Clip Out, as Crystal and Tom dig a little deeper into this latest earnings call, as well as other topics from the Peloton community.
Written by: Nikki Smith