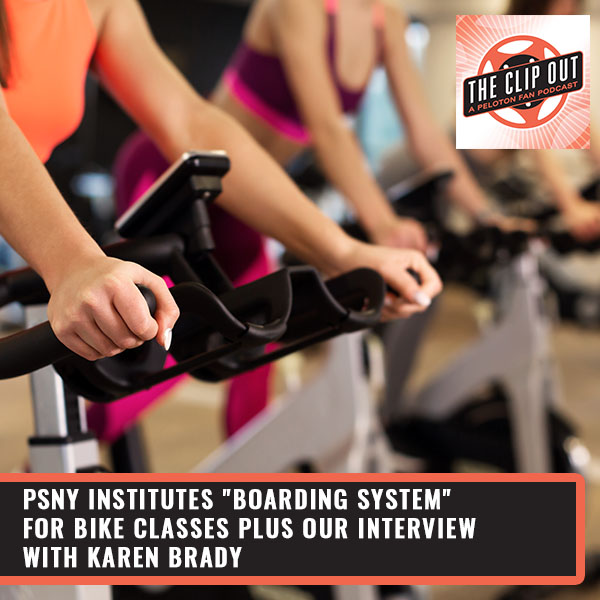 283. PSNY Institutes "Boarding System" For Bike Classes Plus Our Interview With Karen Brady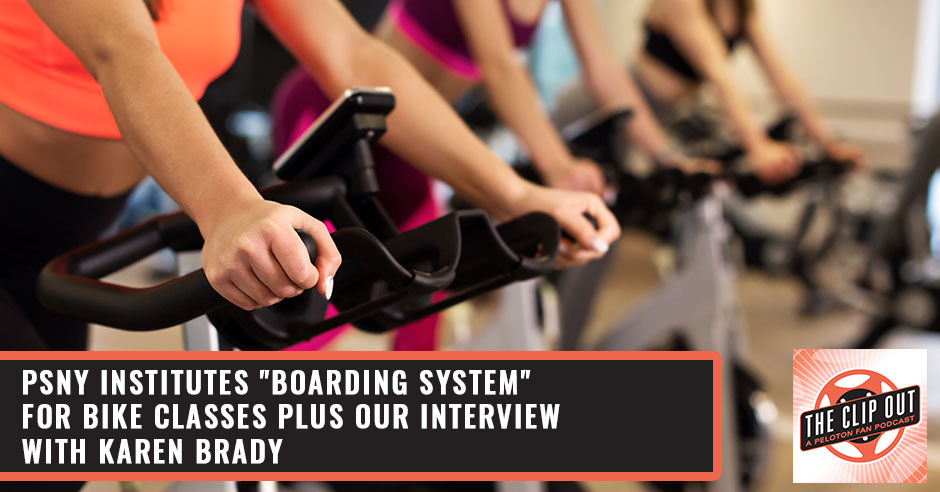 Earnings call recap.
PSNY institutes a new "boarding system" for bike classes.
Peloton now available at Dick's Sporting Goods.
Peloton advertises on Uber app.
The ESG report outlines how Peloton is helping the environment.
There's a new class type – Extra 10.
John Foley maxed out pledged shares to cover margin calls.
SNL's Weekend Update takes a shot at Peloton over Kanye.
DJ Muggs of Cypress Hill drops his lawsuit.
Dr. Jenn – Navigating menopause and perimenopause.
Becs Gentry had her baby!
Cody has a new series on the Bike – LOL Cody.
EW writes about Cody's new series.
Peloton spotlighted some of various instructors' Halloween costumes.
Robin Arzon had a costume snafu.
Kirra Michel was on the Healthy-ish Podcast.
Hannah Frankson was on a BHM UK panel.
Andy Speers & Rebecca Kennedy have "unofficial" Peloton updates.
Rebecca Kennedy's dog's IG account got deleted.
Emma Lovewell moves her newsletter to Substack.
Selena Samuela did an IG Live with Elyse Kopecky.
Selena is also in training for an Iron Man.
Sam Yo shares his love of Ghostbusters and LEGOs.
Tobias did his last class before Manaslu.
Kendall Toole has a new schedule.
Angelo has advice for losing weight but still having enough fuel for training.
Mariah Carey closes out Halloween on a Peloton.
Cody Rigsby had thoughts about Mariah's post.
Ashton Kutcher wraps up Our Future Selves with John Baptiste.
The latest artist series features Kendrick Lamar.
We have new Lanebreak levels.
Spiritual Gangster and Kendall Toole have another collection.
Birthdays – Chase Tucker (11/05), Mayla Wedekind (11/9), Aditi Shah (11/10)
All this plus our interview with Karen Brady!
—
Watch the episode here
Listen to the podcast here
PSNY Institutes "Boarding System" For Bike Classes Plus Our Interview With Karen Brady
How was your Halloween?
It's pretty uneventful. Yourself?
It's the same, besides scaring the crap out of our poor dog.
It was just a little tiny automated spider.
It was not little. She bought one of those things at Spirit Halloween. It was this motion-activated spider. When the people would come to the door, it would jump out at you and make a noise. As you can tell, it's the height of hilarity to her. You bought it in June. I was like, "The Amazon people are going to stop delivering things to us if you give them a heart attack every time they approached the door."
When the one guy screamed, I turned off the spider.
Once she realized it could affect her Amazon deliveries, sh*t got real. She's like, "Hang on a second. I thought Tom was just a big pussy."
I didn't think people would genuinely be scared by it. I wasn't trying to scare anyone.
It jumps out at you.
It makes a whole noise before it starts to jump. It's not like it's a quick thing. It revs up as it announces that it's happening. I don't get scared that easily.
Come Halloween, you turn it back on and it scared the crap out of our poor dog. She would run and jump in your lap every time somebody came to the door, which is not her general MO. I'm also like, "What are you running to her for? She's the one that bought the damn spider."
Because I'm a good comforter. That's why.
You're like one of those firefighters who is secretly an arsonist. You're burning down buildings so you can be the hero by putting out the fire.
Are you jealous?
You bought a spider to scare the dog and then you're like, "I'll save you, puppy."
She loves me. What can I say?
She wouldn't love you if she saw the receipt for the spider.
She knows who brought the box home.
When the box came home, it wasn't scary. It was a box.
She's all okay now.
Yes, because Halloween is over and the spider is gone.
This is such a funny thing that was happening. Everybody was doing this.
Everybody was doing the Spirit Halloween meme costume. We made some with the help of a graphic designer because we don't have those skills. I surprised you with these. People that are watching on YouTube can see these. Maybe you saw them in our group where we shared them on your Instagram. We had a Crystal costume and it includes headphones, a microphone, a giant smile, an inordinate amount of patience for a spouse, and a giggle.
Everyone said that it should have been squealing.
For me, it includes headphones, a microphone, chicken tenders, a graphic tee, and of course, dick jokes.
My favorite is "Peloton equipment not needed."
Yours says, "Peloton equipment not included." Mine says, "Peloton equipment not needed," for what I think are obvious reasons. That was our little fun with the holiday. What pray tell do you have in store for people?
We've got a fun interview coming up with Karen Brady, also known as KJ. We have the earnings call recap. We have to talk about a little Kanye resurgence, the new boarding system that Peloton New York put into place, and Peloton London already has in place, Peloton and Dick's. There are a bunch of things going on that we need to update you about. There is also Dr. Jenn. She's visiting and we are going to talk about navigating menopause and perimenopause. We also have a ton of updates from all the instructors. I am super excited to talk about Tobias. MetPro's Angelo drops by, and we talk about losing weight while remaining fueled enough to train hard. Lots of celebrity updates and all kinds of things.
Before we get to all that, shameless plugs, don't forget we're available on Apple Podcasts, Spotify, Google Podcasts. Wherever you find a podcast, you can find us. While you're there, be sure and follow us so you never miss an episode and maybe leave a review. You can also find us on Facebook, Facebook.com/TheClipOut. While you're there, like the page, join the group. If you're so inclined, you can also join our Patreon, where you can get these episodes ad-free. You can get them early. When they're available to us early, we push them out early.
We also finally started our Clip Out Patreon group for Patreon members to comment on things. That's fun. You can do that at theclipout.com/patreon. You can also watch these episodes at YouTube.com/TheClipOut. We got a newsletter that you can sign a four at our website, theclipout.com. I know we threw a lot of links at you and stuff during an episode, and if you're trying to figure out where to find them, you will get them sent to you on Sunday mornings more often than not. They show up in your inbox, easy peasy. There's all that. Let's dig in. Shall we?
Yes, let's.
—
The earnings call just ended. This portion of the show was recorded after everything else you'll hear. If we ended up accidentally repeating ourselves or saying something that no longer makes any sense, blame it on the earnings call or me for not paying attention because that's my brand.
The reports came out and basically, everything for Q2 was down. Because of that, the market plunged 19% right away before the market even opened. It seems to me that none of this is super new information that came out of the earnings report. The guidance was slightly adjusted, but nothing was that terrible. At least that was my impression looking at the overview of the numbers. The sales are going to be lower than what was expected in Q2.
It's also down about 37% from a year earlier. The first fiscal quarter revenue declined 23% to $616.5 million, which was less than the average Wall Street estimate of $641 million. It was $616.5 million and the average estimate had been $641 million. It's less than the estimate, and it had declined by 23%. The revenues from subscriptions climbed 36%, but the hardware fell 60%. The adjusted loss before interest was $33.4 million.
It seems like the increased subscription revenue comes from the price increase.
That's not what I just said, but it is the answer because it says that while subscription revenue increased, overall app subscriptions declined and fell 11% from the fourth quarter of 2021 to 875,000.
If app subscriptions are down and hardware sales are down, but subscription revenue is up, that seems like price increase.
Connected fitness subscription is up though by 19%. The members overall grew 6% on an annualized basis, but fell 3% from the last quarter. It's a lot of mixed signals. Subscriptions went up overall, but that's because of the pricing. Overall, you're seeing connected fitness go up, and then you're seeing some subscriptions go down. The goal is still to get to break-even for free cashflow by the second half of fiscal 2023. That will be June of 2023. Barry says, "When we reach our goal, investors can stop talking about the financial viability of the business and focus on the growth." His point there is Peloton has said, "We do not want to grow until we have financial stability." First, we focus on getting the cashflow under control, and then we grow. They're being purposeful about that. That was reiterated in the call.
He said point blank, "We are not focused on growth right now. We are focused on fixing things." While it might be frustrating for investors, it ultimately makes sense because if you haven't fixed things but you start growing, you're going to have more problems. There will be more money coming in, but you're going to end up right back in this situation as soon as you contract.
Some interesting things occurred. One, they went straight to questions again. I always find that fascinating when they do that. John used to do a whole spiel before he get into that. Also, they talked a lot about the rental model fitness as a service. Barry went on to say that there are a lot of unanswered questions about the long-term benefit to the company. The interesting thing was 175 sign-ups a day on average are coming in through fitness as a service. They're attracting a whole new demo they've never been able to reach with Peloton, so they're expanding their TAM.
I would like more information on what that demo is.
It's got to be younger.
Is that what you think it is?
I do because he has said something to that effect before. I don't remember exactly what the quote was because it was from last quarter. It was something to the effect of younger people coming in.
That's good because with anything we've seen with brand loyalty, if you get them young, they stick with you. I've told this story before, but when I was a freshman in college, Gillette gave us razors with our fraternities letters on them and I used Gillette razors to this day just because that's my habit, not because I'm still like, "Yay." It created a habit and that's what I do. I buy Gillette. I do think that's also smart long-term. It may not benefit Barry, but it might benefit the guy three Barrys from now.
He also said an interesting statistic, 30% of new subscribers are coming from fitness as a service. I find that absolutely fascinating. They're expecting to see this payback occur in about 12 to 18 months. It's a huge piece of this that was very low-key. They're completely relaunching the digital app in January. New year, new app. It's all going to be a tiered app. That's what I have been saying. I've been saying this for so long.
He is saying that they are going to have this new tiered subscription rate and that premium is going to look very different than it does right now. I don't know what that looks like yet but I'm very curious to see it. He's also saying that it's going to gain access to users of competitive products by doing this. If I'm understanding this correctly, by relaunching their digital app strategy, they expect that they are going to attract more users from the competition because it's going to be cheaper at that entry point. That's my take on that, so if you're a person who uses NordicTrack.
The physical equipment.
Yes. That's what he said.
The way I heard it was not only was that the plan but that was the goal. He said they're going to lean into it. That makes me think that their marketing campaign is going to have some component of it's not just for Peloton anymore.
I think so because he said they have never marketed that.
They certainly have never doubled down on, "Get the app, we don't care what hardware you use." That will be a very interesting shift to watch.
I agree.
We said this a while back when Barry came in. We said that Netflix doesn't care if you're watching on a Samsung or a Panasonic. I think that's the mentality that you're going to see play out with Peloton.
He also said, "If you want us to get to 100 million users, this is what we got to do." That makes total sense. They talked a little bit about the Guide and how it's doing. They said that they haven't figured out the best way to market it, and that the brand awareness of the Guide is very low. They haven't really leaned into it. There is a lot of potentials for that to get better. They talked about the rower. I thought this was funny because I've been saying this for a while too. The demand is going to outpace the units they have to sell. In other words, if you don't already have your order in, be prepared to wait because they are already outpacing demand. It's been very critically well received.
Hopefully, they're delivering them in the order they were ordered because I have to live with her.
Barry, on day one, I deserve my rower.
The instant it was up, you have to be one of the first half a percent of people that bought.
I wasn't the one going, "I don't know." They rolled out the rowers to all of the showrooms. If you have a showroom, you should now have a rower. He expects that demand is going to continue to grow as the exposure to the Row continues to grow. I totally think that because everybody that's tried it, with the exception of what I heard from the Regatta, everybody that's tried it loves it. It's amazing.
They talked about higher churn, but it's not important because you have to ignore fitness as a service. They said the growth was not very ambitious, that long term they want it to be higher, but they did it on purpose to keep it. They want it to be limited because they want to focus on the financial viability of the company first. That's going to be a whole thing. They're still not doing full-year guidance, but they said that they do expect to see seasonality like they do every year. The other thing is they had a literal fire drill right about this time.
That's not a metaphor.
I was like, "Somebody is going to write about how there was a fire drill in the middle of the call and make a joke." They talked about Dick's and Amazon, and what that looks like. I thought this was fascinating because Amazon is performing way better than their expectations.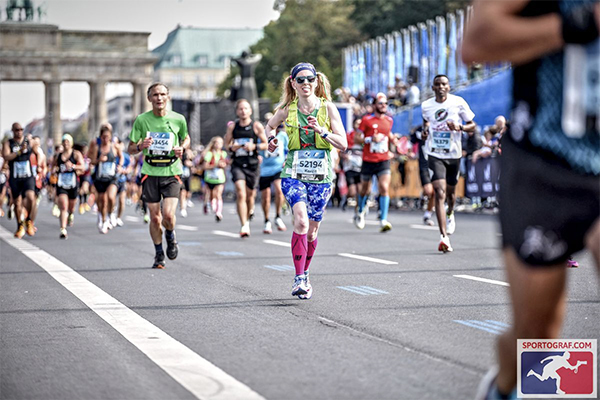 I also thought it was interesting that they said Amazon buys the Bikes.
That's what I was about to say. They don't know what's going to happen with Dick's yet because it just happened.
Dick's are unpredictable.
You never know what you're going to get until you see it. The expectations are very high. When they talked about the third party, Amazon and Dick's Sporting Goods, they said that they are two different models. Amazon buys the bikes up front and then resells them, which means Peloton gets to recognize the revenue for the bike when Amazon buys them. It's a wholesale model, but not the subscription. You're seeing a lag time on subscriptions until Amazon sells them. Dick's Sporting Goods does not work that way. They send the order to Peloton directly, and then Peloton fulfills it in the same way that they typically would.
They also explained that there's marketing in there that they have to do for Amazon in particular, but that's not under the marketing financial line. That actually comes out as a reduction in revenue instead of in the marketing line just because of the way they have it all sorted out in their financials. I thought that was fascinating too.
They talked about the timing of the cashflow and the profit and loss, and that that's going to take time. They're hoping by the end of 2022, they see something. You got to realize that seeing those costs of goods get better or seeing the gross margin improve is going to be longer than the cash improving. The storage cost will improve as inventory lowers.
That makes sense. You don't have anything left to store.
I also thought it was interesting that there was a question about how Barry organizes things. He said that there is no piece of the business that has not been reorganized. He also talked about the changes that they had made that led to some people leaving, and they are currently searching for a new head of marketing
In the interim, everyone reports to him in marketing.
He talked about how fitness as a service and CPO is very complicated. Somebody talked about the profile of churn. He was like, "I don't focus on that. That's all Jen Cotter. If it's not broken, I'm not focusing on it. there is absolutely nothing broken about it." That was a huge prop to Jen Cotter. He said he does focus on personalization. We will talk about this later in the show about tests that are occurring due to personalization, but there are more in progress.
He believes there is nothing wrong with engagement, but doing more personalization will continue to lead to more engagement, which will continue to lead to more people buying Peloton. Somebody asked, "Are we going to have more in-person classes or more in-person abilities?" He basically said, "Nope, we're going to do that with a digital app," which is what I've been saying for a long time. For those of you still hoping for other studios, I don't think that's going to happen.
It's an expense at this point that isn't needed.
He said that doing it with the digital app would be much better than a rev share with commercial businesses, and they would also have to pay much higher music licensing fees. Doing it this way allows them to keep the costs lower. That makes perfect sense. They said they spent a fair amount of time thinking about this. It's not like there's no discussion around it, which is good. There should be discussions.
For sure. It's not just dismissed out of hand. They had the same thoughts and it doesn't make sense to them.
They talked about liquidated inventory. People were saying, "It should get better by the end of the year because you're liquidating all the inventory." He was like, "Yeah, but we had all those supplier settlements because we changed our order levels so that netted those two things out." He also went on to say that restructuring is done. No more heads to be taken out, but then Liz popped in and said, "Yeah, but don't forget, we're still working through the retail showrooms." Those showroom leases are not so easy to just snap your fingers and get out of because you have to wait for them to end. That will be an ongoing piece through the end of the fiscal year.
It was a great clarification because we've been asking that. This is not the first time Barry said restructuring is over. He called it the go-forward team. I hate business speak.
He also said, "500 heads were removed."
Especially on the heels of Dick's announcement. We've been asking this question for a while amongst ourselves because he said this before. What does this mean for retail? Does this mean retail is safe? It does not mean that.
No, it does not. That's still happening. He also talked about purchasing intent is up everywhere except in Germany. There was a slight hit and he doesn't know why. This was in regards to specifically the advertising campaign that came out in September. The bright spot was that their dollars for advertising are going much further than several months ago because that market has softened.
I find that fascinating because it's an election year, and that's not typically how things play out in the advertising world during an election year.
That makes sense. I will also say that we don't usually have what we have going on with the economy.
Normally, politicians are immune to that because they've got a window. They've got to run in this window. Their money is coming in from people who aren't affected by the economy as much, deep pockets and so.
He also said though that it's more media impressions per dollar spent. I don't know if that could be a different take on what you're saying. It doesn't necessarily mean they're spending less.
Maybe they tend to advertise in places that don't get as many political dollars. That just caught my ear because I know when I try to buy ads for what I do, it's difficult every other year because of elections. Midterms are bad. The presidential is worse.
He went on to talk about the subs margin and how it's down a bit. That's mostly due to higher music licensing fees. That is due to subscription growth. That also makes sense. They expect inventory to decline quarter by quarter. Keep in mind, they will still need to buy some like for the rower. Somebody asked about gated classes. I was fascinated because he was like, "I'm not going to talk about it, but I will tell you that there will be a new premium content, and there will be gated classes." I was like, "Yup."
It's like, "I'm not going to talk about it, but spoiler alert, deal with it."
Be prepared because lots of people are going to be complaining about that. There was some boring stuff about G&A. The important part I took away from this was Barry was like, "Our G&A is broken." Those were his exact words.
G&A for people means.
It's general expenses like general stuff. In his mind, there's a path forward to fixing it. It's related to IT. There are several things that need to be fixed. Once those are fixed, that becomes the pathway to lowering G&A. Somebody asked about self-assembly and how that is being received. They were like, "No one is complaining so that's a good thing."
That's a fair point. No news is good news.
I also think they're a little bit removed from it. They said there are lots of good star reviews on Amazon, but since Amazon is selling them as a wholesale model, I do think Peloton is a little bit removed from that. Anyway, that's super interesting.
If they were getting lots of complaints, Amazon would probably say something because Amazon would be like, "We have to fix all these things that we don't want to fix." If it was a statistically significant amount, that information would find its way to boardrooms. There you go. There's the earnings report. Hot off the presses. There's all that. We will now return you to your regularly scheduled Clip Out already in progress.
—
You got an email from a listener about Kanye's stuff. Don't worry, we're not rehashing.
I don't even want to talk about it anymore.
This listener pointed out that in their feed, they were getting recommended Kanye stuff.
That made me want to go reach out to a Peloton spokesperson and say, "How did this happen?" Last we heard, Peloton had said that Kanye was not going to be included in any proactive recommendations and ye we had evidence that looked like it was the opposite of that. Peloton was very responsive. They explained that basically there is a whole lot of testing that goes on in the background.
Barry loves his testing.
He loves his A/B tests. I'm guessing that this probably happened even before Barry. I got the impression from talking to the spokesperson that there are a lot of times that we are getting things served to us and we don't even know it's a test. In the process of that testing and those constantly iterating that they're doing, it seems that the person who posted this was actually being served a test about personalization. when they suppressed Kanye from being not included in proactive recommendations, they did that, but they did not include Kanye in that test.
It was like it slipped by. They forgot while running this test that this is supposed to be turned off.
It was a personalization test and that means that it was served to a very small number of people. I do want to say one more thing about this. During this conversation, it got me thinking about the fact that I know whenever this whole thing came up with Kanye, somebody pointed out to me that there were 1,300 songs that Kanye was credited for. 1,300 classes that you could pull up and Kanye songs would be a part of.
One thing I did not think about was that it would impact members who took classes from instructors that used Kanye a lot. Alex has come out and said, "I'm not going to be using Kanye in my classes." We know that's a Peloton thing, not just an Alex thing. He has said that Kanye had some of his favorite hype songs. He'd used Kanye a lot, and I believe Adrian Williams did too.
I think it would've hit some instructors harder than others. It wouldn't just have been 1,300 classes that were removed. It also would've been a large segment of classes from certain instructors. I think that's important to remember. I didn't think about this either, but what happens whenever Kanye is a producer on an album?
Maybe he wrote a song.
Where is that line? I don't know the answer to it. It's a subjective thing but I recently found out that Kanye collaborated with Lizzo. I am not giving up Lizzo. That's not happening. Maybe there are people that would think I'm a bad person for that, but I'm not giving up Lizzo. That's not happening. I hope that they keep it the way they've done it. I don't want them to make any other changes because I need my Lizzso in my life.
He has writing credits on You Don't Know My Name by Alicia Keys, I Want You by Janet Jackson, Go by Common, Heaven by John Legend, Comfortable by Lil Wayne, Show Me Good Time by Drake, and Holy Water by Madonna. These are the songs that he's not on.
These are a lot of credits. Don't take all these songs.
Accelerate by Christina Aguilera. You know how in today's world there are so many people that get writing credits on songs. I'm looking at this Christina Aguilera song, which I'm not familiar with. This isn't my genre of choice. I'm a rock guy.
Do you have one Christina Aguilera song in your playlist?
Yeah, but the writing credits on this particular song are Kanye West, Christina Aguilera, Mike Dean, Che Pope, Ernest Brown, Carlton Mays Jr., Bibi Bourelly, Ilsey Juber, Tyla Parx, Tyrone Griffin Jr., Tauheed Epps, Kirby Lauryen Dockery. I think it takes longer to read the names of the people who wrote this song than does to play the song. That's a lot of people. There are a lot of things out there that he might be affiliated with that you don't even know.
I think it's a tough question. I know we said that before, but it got me thinking about it a little more.
Thanks to this listener for bringing this to our attention because it was definitely something that makes you go, "He write that too?"He would've been like, "Fifteen" It was a little mistake that they fixed and it's not a change in policy already or hypocrisy. It was just an oops and they're fixing it. By the time you read this, it should be completely rectified. Moving on, we have a new boarding system of sorts in place for how you access bike classes when you're in the studio in New York.
I found out that London is using this as well. My understanding of New York is that this was recently instituted. It seems to only be for cycling classes, not the others. It doesn't mean it won't be added to other classes.
That's probably an as-needed thing. It doesn't seem like people are as heated about treads and yoga.
That is true. I had written an article and we talked about what the process looks like to get into one of these classes. It is not easy, but once you are in a class and you get to the studio, you still have a little bit of decision-making that you need to do. Do you want to be in the very front? If you want to be on one of the bikes on camera, you are going to need to be at the very front of the line. When I went to the studio, which was not that long ago, the way that that happened was first come, first serve. It's whoever got there first.
Now, what they are doing is they ask you at the front desk, "Do you have a milestone or a birthday?" If you do, you get placed in boarding group A, and then that group goes into the studio, and the door is closed. Once they get settled, the door is opened and boarding group B goes in. Boarding Group B is for first-timers at the studio, and then boarding group C is for everybody else. For the record, I think that should be flipped. First-timers should get the first choice on the bike.
I agree wholeheartedly because everybody has a first time. That's universal. A lot of times people will be like, "What if you're out of town? You don't get to come here very often." The locals are like, "If you favor them, then locals never get to go first." Local or not, everybody gets a first time. Milestones are so easy to game if somebody wants to be like that.
It's important also. I don't even know that I can call it gaming because here's the thing, you get on the bike and you're doing a class. It's different than it used to be, but I definitely don't think that we should shame people for taking shorter classes. I know that's not what you meant, Tom, but there are people that do.
I'm not shitting on people for taking shorter classes based on their schedule, their capabilities, their goals, and whatnot, but it's easy to game if your goal is to get one of the "good bikes." You could sit there and take a bunch of five-minute classes and then be like, "Now I'm at 900 and then now I'm at 950."
If you are a person who lives close enough to be able to go often, and you're able to book a class often, you could have a milestone every time you go.
I don't think taking a short class in and of itself is gaming the system, but people could use the availability of short classes to structure their visits in a way that allows them to get bikes more than they should.
I agree. I heard from a lot of people in this that there are OGs and there are people who are local that feel like, "Back in the day we could do it very differently. Peloton needs to open up the studio and have a lot more classes." I agree that would be nice, but I don't think that's ever going to happen again. We got to deal with reality and that ain't it. There's more demand than ever and less supply than ever. This is what it is.
That's also the downside of birthdays. If your birthday that year doesn't happen to fall on a Friday, Saturday or Sunday, then you're not even in the mix.
Of course, there are times when the studios are closed. There are no rides on some people's birthdays. That happens. That's why I think first-timers should always get priority because there are people, especially those who bought during the pandemic, that have never been there. For some of us, it's not a small feat to get to the studio if you do manage to get a class. I think those should come first.
If my significant other got me a Peloton, he would be my favorite person. - @TheCeliAthlete
Click To Tweet
That being said, we've heard reports of it starting to get a little ugly as people jockey for position. While we might think that there's a potentially better system in which they could prioritize people, it's also good that they're doing something to address it.
Something has got to be done. Apparently, there was some "fight" that occurred. Let me be clear, I have no idea if that was a verbal thing or if somebody got pushy. I don't know.
The fight can get used in a lot of ways. It can be a physical altercation.
It could be that somebody raised their voice across the studio.
Somebody gets snarky. I remember your daughter when anything I said that she didn't, she's like, "He yelled at me." You were thinking I yelled at her all the time, and then one time we were saying something and you were like, "Sid, is he yelling at you right now?" She was like, "Yes." You were like, "But he's not."
I was like, "We got to work on your definition of yelling." I don't take that too seriously, but what I do take from that is that it's not always a situation where everyone agrees on who should get the bike. There are people that I have seen on screen, and they've been a lot of times. I don't like watching them push their way to the front.
Sometimes they are from the same weekend.
They really take advantage and it's gross. I don't like that. I don't appreciate it. When I was there, I had three classes and one of which I wanted something on the screen. Everything else, I got there when I got there. I only had two because I knew everybody else wanted classes and I wanted to also experience the city. I don't want my whole weekend to be Peloton. Anyway, everybody has got to make their own decisions and do it their own way. I also want to say there are also plenty of locals who are of the opinion that people from out of town should get those bikes, and there are times when those people have given up their bikes so that other people can take those classes.
That's great if that's what they want to do. That can get taken advantage of easily to the point where a local will never get a bike. That's not cool either. Everybody should be able to experience that at some point potentially.
I believe Peloton has completely stopped doing that. They are no longer transferring classes anymore because it did get used so much, so they don't want to do it anymore. Anyway, the major point is they're trying to control this to some degree so that's fair for everybody. I'm sure we will continue to see changes as it gets rolled out, but I'm glad they're doing something.
Yeah, because that's a situation that's only going to get worse. If you love Peloton and you love Dick's, you are in for a treat.
You can take the workout out of workouts. The partnership officially began. People got emails, I believe it was Monday morning, from Dick's Sporting Goods saying, "You can get a gift card. You can earn $40 back and Peloton is now available at Dick's."
This is great, ultimately.
I agree. I think this is a good thing. I also want to point out, not all Dick's stores are going to have Peloton. You go online and check it out. Don't assume it's available.
Don't assume all Dick's are the same. There are going to be some variations among Dick's. Some are bigger and some are smaller.
There we go. I knew you couldn't let it go.
Some have been in business for a long time. Some are new.
Check before you go.
Some have a large staff. Some have lost staff during the pandemic. Those have been cut. Those are Dick's that have been cut. Some dicks are uncut and they still have full staffing. I'm just explaining all that.
I think at those particular stores, they wear turtle necks.
I see. For clarification purposes. If you want a Peloton, you can go to Dick's and splurge. Peloton is now advertising with Uber.
Uber announced that they were going to have a new division called Journey. They have the ability to reach up to 122 million users on their platform. The ads started appearing but apparently, so did those ads appear as a notification.
It's like a push notification.
I think that's a whoopsie-daisy.
I don't know that it was. If they want to advertise to people and they want to get in front of a bunch of people, or if Uber wants to get an advertiser in front of a bunch of people, they don't want to necessarily wait for them to open the app.
They did say it was a limited test. It's what they said in this article. It was a test and it was a limited test. Probably it didn't happen for everybody. They also said that you can manage your notifications. If you don't want to see advertisements as part of your notifications, you can turn that off.
It buried like nineteen clicks into their app.
I'm sure, but Peloton was one of the ads that got pushed out.
It was a test, but then it also wanted you to listen to a Kanye song.
It was a whoopsie-daisy.
No, that's an oopsie-doodle. I've explained all this. I think Uber is hurting for cash. They're trying to figure out ways to generate revenue. There's something called an ESG Report.
It's the company's approach to sustainability, equity and inclusion. This is an internationally recognized set of standards that all organizations that have a report use.
They did a little rundown on Peloton and it came back pretty good for their environmental impact.
There are three things that stood out. Peloton can help heal the ozone layer because they are reducing their greenhouse gas emissions by 353,000 cubic tons from fiscal year '21 to '22. A lot of that reduction, almost all in fact, came from scope three emissions, which are emissions from outside direct operations. In other words, changing their supply chains. That's great.
Thank you for translating that into people.
Thank you, Darcy. Also, Peloton gets the planet closer to zero waste. They tested their certified pre-owned bike sales, which we've been talking a lot about, and they've been testing that in the US and Germany. They have had much better than expected results. That keeps all of those bikes out of landfills. Peloton is also exploring ways to expand this program even more.
That's interesting because, in all our discussions about the certified bike program, I never thought about if they weren't doing this, where those bikes are going to end up. That's an unintended happy consequence. Maybe it wasn't unintended but it didn't click for me.
It's an unthought of for us consequence. Hopefully, not unintended for Peloton. One day, they could be completely plant-powered. They are aimed to source 100% renewable electricity for direct operations by 2026.
I didn't realize that a corporation could be vegan.
Just to source their electricity. They're just going to be eating corn. They also had a lot of other impacts. Since June of 2022, 20% of first-generation bikes were leased under their test rental program. That is 5,000 members with all-access membership. That's going to help with that circularity getting more life out of the same equipment. They're working on grassroots efforts to extend the life of used accessories.
They've been working on finding repurposed returned accessories, including shoes, weights, workout mats, etc., onsite team member gyms, and for use by social impact non-profit partners. They also have some other targets that they are looking toward like the renewable energy that we talked about. They're going to be releasing product carbon footprints for key connected fitness products by 2024, reducing air freight by 95% from the '21 baseline.
I hope because they were making all their bikes overseas, and then they had that big air freight thing. They're going to expand the circular business model like refurbishment. We're going to see more of that. They're also filing climate risk assessment questionnaires with the Carbon Disclosure Project and we'll continue to report that. There are also a ton of social impacts. June of 2022 was the two-year anniversary of the Peloton Pledge. They talked about that. We have talked about that before so I'm not going to dig deep into that. The anti-racism and making sure that they had the pay gaps taken care of. That kind of thing.
They also had a social impact on its members like instructor-led experiences, breathe-in, speak-up series, June-teeth classes, LGBTQIA-plus celebration classes, and amended community investment goals rather than a fixed budget. They are implementing an ongoing evergreen commitment to give 1% of operating income before tax starting in fiscal year '24. Of course, they welcomed Logan Aldridge's first adaptive trainer, and new accessibility features on Bike, Bike+ and Tread. They did their first annual inclusion survey. We have all of that in an article that you can see on theclipout.com. It will be coming to you in a newsletter.
We now have a new class type, Extra 10.
This is great because it's a new class type they're adding to the bike and the tread that jumps right into the work, so there's no warmup. That means you can tack them onto any class. This is important because so many people complain about the fact that you take two 30-minute classes to get to a 60-minute. You got to warm up each. You got to sit through the warm-up every time you go into the cool-down. This is good because it jumps right in. If you are just looking to add a little bit extra, this is perfect to add to your stack.
We had a story come out about John Foley and more insight into what it was looking like towards the end of his tenure. It says that he had maxed out his pledge shares to cover margin calls.
It doesn't sound good, but I still think that there's probably a lot of stuff that we don't know. We don't know when these things occurred. Things can be written in a certain way to be negative, but it doesn't sound good.
It was definitely a roller coaster.
It has been a roller coaster. I know other people don't agree with me, but I hope he's doing okay.
SNL got another potshot at Peloton.
I thought it was funny, but I also thought it was lazy. More importantly, people have been questioning, "Is Peloton even still relevant?" The fact that you're still seeing Peloton mentioned as a Saturday Night Live potshot, they are still relevant. Despite what the media wants you to believe, they keep making Peloton mentions and making articles for you to click on. That was the only reason I brought this up. If Peloton had not removed some of Kanye's music going forward, I think that then you would be hearing.
It would be a scandal of a different sort, for sure.
You can't please everybody.
If you're going to get in trouble no matter what, do the right thing.
—
DJ Muggs of Cypress Hill has dropped his infringement lawsuit against Peloton.
I thought this was fascinating. Did you read it?
I did. According to the article, Peloton never even responded to the lawsuit. Unless there was some sort of behind-the-scenes shenanigans taking place, it sounds like he filed a lawsuit. They hadn't even gotten around to replying to it yet. He was like, "Never mind. I'm good." Yeah. I don't know if that means he was getting paid and didn't realize it. Was it a clerical error and Peloton was like, "Whoops. Here, we fixed it," like another oopsie-doodle?
It could have been an oopsie-doodle.
It also took me forever to figure out what this headline was saying because when it comes to the world of music, they use the term drop so often to mean you've you were releasing something. I was like, "Do they mean he dropped an infringement case like he just put one out? Do they mean he dropped it?"
That's so funny. Your music brain works differently than my business brain because that was completely obvious to me.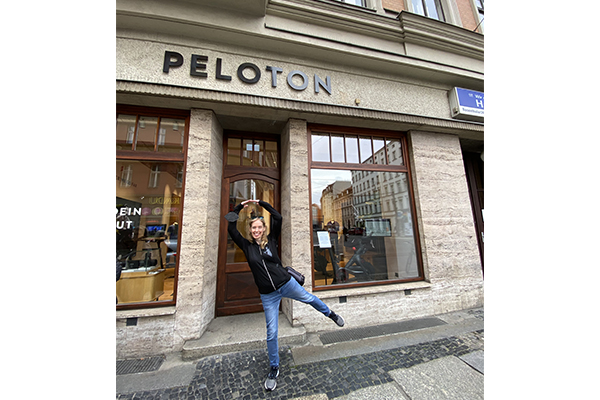 I originally read it as like, "He dropped the lawsuit," and then the first paragraph is talking about him filing a lawsuit. I was like, "Did they mean drop like he's filed the lawsuit? I'm confused."
I know that we didn't have this on the list, but I wonder if we should follow back up real quick on the treadmill lawsuit that was filed that we covered.
While we're talking lawsuits, this is the right place for it.
We had an anonymous call from one of our lawyer listeners. They happened to be a patent attorney. They were talking about there were some things in the agreement specifically that we did not quickly understand. One, when we talked about it, we were confused because these patents were filed after Peloton came out with their treadmill. Apparently, the patents had been filed for back in 2015, possibly going back to 2014.
It's a long and winding process.
You have to start back at the beginning.
You file your patent and then it gets approved 4 or 5 years later, and then you can go back and scoop up the people in the meantime.
Apparently, the complaint had something to do with how Peloton exchanges data. It wasn't anything to do with the motor. They shouldn't show pictures of a motor if that's how they're going to be, but it had something to do with the data. More to come on that whenever things happen with that lawsuit and become part of public record. We just wanted to drop those little updates in. Thank you to our anonymous attorney.
—
Joining us is Dr. Jenn Mann, licensed marriage, family and child therapist, and Sports Psychology consultant. You may know her from VH1's Couples Therapy with Dr. Jenn or VH1's Family Therapy with Dr. Jenn or the Real Housewives of Beverly Hills, and her long-running radio show, the Dr. Jenn Show. She's written four bestselling books, including The Relationship Fix: Dr. Jenn's 6-Step Guide to Improving Communication, Connection and Intimacy. It's Dr. Jenn.
Hello.
Stephanie reached out and she has questions about menopause and everything that comes with it. I think it may be perimenopause and menopause because she's got sore knees. She's fatigued and irritated at everything at times. She says she knows that Tabata and HIIT are saving her. They're supposed to be good for that. She's been doing more of it, but do you have any other suggestions for how she can deal?
A few things. First of all, this is one of those situations where you definitely want to go to your doctor first. You want to first educate yourself about menopause. I am a big fan of the work of Dr. Jen Gunter. She talks a lot about menopause, myths, and a lot of the misinformation that's out there about that. She has a book out called The Menopause Manifesto. It was written with a lot of humor, as well as a lot of science. Make sure that you educate yourself about menopause because there are so many myths.
I don't know where she heard that Tabata in particular is helpful with menopause. I have not personally read any studies about that. I think exercising is helpful with menopause, hormones, and any suffering that you're going through related to it. First of all, you want to make sure you separate the myths from the facts. If you would enjoy doing a different kind of class, but you're doing Tabata because you think that's the only one that will help you with menopause symptoms, I recommend doing the research and making sure that's the case because I've never heard anything like that.
Dr. Stacy Sims was on The Clip Out. She has done all these studies about women specifically, and how they're different from men. A very specific note is that it helps reduce your belly fat because as we age and our hormones start to shift, it helps with the visceral fat because our hormones aren't doing it anymore. It's not that you always should be doing Tabata. That would not be accurate. Specifically, sprint interval training can be very effective for visceral fat and a few other things.
That's good information. Thank you. I'd never heard that, but I also think that if you are taking Tabata for that reason and you hate Tabata, you may do better with being more consistent and get more benefits from it if you're taking multiple classes or longer classes where you end up burning more calories, getting more exercise, and getting more cardio benefits. You're loving the class so much that you're doing it three times a week instead of one time a week and hating it.
I want to encourage you to look at that cost-benefit analysis, and also to pin down specifically which menopause symptoms are you hoping to address, and is this the right approach for that? Always start with your doctor. Make sure that you go into your doctor's office and ask what kinds of treatments, traditional or nontraditional, are appropriate for you. Some of this comes down to basic self-care of making sure you're sleeping enough, you're eating enough nutritious foods to keep yourself fueled, and you are making boundaries.
Sometimes as women, we tend to blame things on our hormones, our period, our menopause, our this and that, when the truth is maybe our resources are thinner because we're exhausted and we're burned out, or that those hormone shifts are bringing us closer to the truth and we don't have the energy to fake it and not make boundaries anymore. It's important to do some self-reflection and say, "What is menopause and what are the things that need to change in my life?" There are a lot of great options out there. There are a lot of supplements that can be helpful if you're getting hot flashes. You also have to be careful that you don't experiment with things that are not scientific or could be harmful.
I would think that there's a lot of sham stuff out there looking to take advantage of people.
It's tough to wade through and find the stuff that is the best. The book that you suggested was awesome. For people who are looking for a good scientific-based primer on what you should and what you could be taking that is in the supplement region, Dr. Stacy Sims's Next Level talks a lot about adaptogens, which are not going to be addictive. They are just helping support your immune system and support the things that you're already dealing with, stressors and cortisol levels, and how you respond to them. I have been completely fascinated by that whole topic. It's hard to find the line that's good stuff instead of crazy not science.
Also along those lines is asking your girlfriends who are around the same age what have they found effective and what has not been effective, and then running it by your doctor before you run out and experiment with it yourself.
Don't call Dr. Google.
Dr. Google can be a blessing and a curse. You have to be careful.
There is a lot of junk science out there. That's the trickiest because it's going to sound like it makes sense.
Marketing people can do a lot with words.
Jen Gunter dispels a lot of those myths on her Instagram, which is one of the many reasons why I love her.
That's a good resource. That's awesome.
Thank you so much for all of that. Until next time, where can people find you?
On all social media, including Instagram @DrJennMann, and also my weekly column in In Style Magazine called Hump Day With Dr. Jenn.
—
Becs Gentry had her baby.
What an adorable baby she is. Tallulah Midgley Curtis. She was born on 10/22 at 6:19 PM. You can see Becs in those eyes. She's so pretty. Tallulah was born exactly three weeks early. Jess King is due on the same day. She still got two and a half weeks to go. Who knows, maybe she'll be early too.
I'm sure she's hoping.
Congrats to Becs and Austin. We are so happy for you guys. What a beautiful baby.
Cody has something new brewing.
We had talked a while back about people who had been getting invites to special things happening in the studio. Apparently, it's a new show called LOL Cody. Cody is going to be getting visits from famous people. I don't know what else to call it. He is going to have them on the bike while also having a guest instructor.
They're going to play games and have hot takes, whatever that means, and loaded low downs. The first episode actually premieres. It will already be out by the time you're reading this. Make sure you check it out.
Entertainment Weekly actually wrote about it as well.
It was basically an opportunity to interview Cody. I didn't see a lot of new information here, but it's great that he is getting the press for it. We already knew two of the guests were going to be Carly Rae Jepsen and Trixie Mattel. There have been people that have been guessing who the other two guests are going to be. I don't know, but I do know the first episode will be Trixie Mattel with guest instructor Matt Wilpers dropping again.
Peloton shared a couple of posts spotlighting some of the various instructors' Halloween costumes.
Jess King dressed up as a fortune teller, and she dressed up her belly as a crystal ball. Cody was Luigi.
He's got the green hat on.
Rebecca and Andy are both in the slideshow, but they dressed up together as co-anchors of the Peloton News Update, which we'll get to later. Kristin McGee dressed up as something cool. I'm not really sure what's happening there.
It's like she's a snake and there's also the pose she's doing.
Maybe she's a cobra. Camila Ramon dressed up as a shark. I love her blue leggings. Andy, the other half of the anchor costume. I also don't know what Callie is, but she looks great in her red outfit. Robin Arzon dressed up as Barbie. DJ John Michael, you can't see him in that picture, but he was dressed up as Ken. They were in their boxes together. Marcel dressed up as a red flag. Matty, I love you so much. He dressed up as a goblin. Kendall dressed up as Kim Possible. I don't know what this is.
It looks like Beetlejuice Baby.
I don't know. It was like a haunting musical. She and Erik Jager were both dressed up and they were doing gymnastics. They were playing this haunting music. I'm not sure. Sam Yo is a very awesome vampire. Susie Chan is an amazing skeleton. The makeup was fantastic. Leanne dressed up as Cruella de Vil because she was dressed as a dalmatian. She got her coat. I guess she doesn't like puppies. Marcel from Germany dressed up as an awesome skeleton as well. I thought this was fun to add in Travis, Matty and Matty's boyfriend all dressed up as Winnie-The-Pooh characters. We got Piglet, Pooh, and Tigger. They were adorable.
While we are on costumes, Robin Arzon had a little costume snafu.
They win as Ghostbusters. She and Athena were the Ghostbusters, and Drew Butler was The Stay-Puft Marshmallow Man. They didn't check the size of his costume and it was the child's size.
It looks like The Stay-Puft Marshmallow Man is wearing capris.
It does. I love it. It definitely says child costume. Way to make it work. I'm impressed.
Kirra Michel was on the Healthy-ish Podcast.
She is our Australian yoga instructor. If you haven't had an opportunity to take a class with her and you're like, "Who are you talking about?" That is who we are talking about. Her classes are awesome.
Obviously, you can get podcasts anywhere, but I think it originates in Australia.
I agree. It does.
Hannah Frankson participated in a Black History Month panel. If you're suddenly in a panic thinking it's February and you've lost five months of your life, it's because Black History Month in the UK is celebrated in October.
I believe some of the other instructors were there as well. They were celebrating in London and they had Stormzy there as well. It was very cool. Even if they didn't have Stormzy there, if you look at the footage, they had all the instructors. They had a meet and greet. There were lots of people there. It looks like they had a fabulous time.
We referenced earlier Andy Speer and Rebecca Kennedy's Halloween costumes.
They are a couple. They decided to do a joint costume. This is hilarious. They are giving updates on all of the instructors. The thing is these are so funny. They mentioned Jenn Sherman. They said, "She was seen on 57th Avenue still not giving a sh*t." That was my favorite part of the whole thing, and then something about Bruce Springsteen. She'd give a sh*t about that. It was funny. It was good.
Speaking of Rebecca Kennedy, she ran into some kerfuffle with Instagram. She had an account for her dog, and the account is no more.
Doggy is fine. Sunny is still beautiful and sitting right next to her if you can watch her screen. Instagram deactivated it, but there has been an update. Apparently, this was recent because it wasn't there the last time I looked. One of the members helped her get the account reviewed and reinstated. She was asking for help and it worked. She crowd-sources help to get her doggy's account back. She was like, "It's all of my memories." It had all of Sunny's pictures and videos, so she was devastated about it. I'm so glad it's back.
Selena Samuela did an Instagram live with Elyse Kopecky.
Remember we had talked about Selena and Olivia representing Milk for the New York City Marathon? They did that and this chat was part of that. Elyse Kopecky was the author of Run Fast. Cook Fast. Eat Slow. You might remember from bazillion years ago when we had Claire Shorenstein on the show, she referenced that book. That's cool that Selena got a chance to do that.
Sam Yo was sharing his love of Back to the Future. Now he's sharing his love of both Ghostbusters and Legos.
Sam ought to come over and have a movie night with us. He'd be right at home with us nerds. He and Brian could do Legos while we watch movies. I loved seeing all of it come together. Kendall posted about her schedule was changing. There were going to be more live classes, including a live class for Shadow Boxing Weekly. Her times for her bike classes are going to be changing. It's going to be live classes on Saturday and Sunday. She's going to have a Monday class, a Wednesday class, that's shadow boxing, and a Thursday class.
Emma Lovewell had an announcement about the newsletter that she sends out.
It's good for runners to have a strong core.
Click To Tweet
She is going to move over to Substack. Apparently, people that want to stick around got to pay $5 a month or something to have those newsletters. Of course, outrage ensues. A lot of people are like, "Whatever. It's fine," but there are a lot of people that are not happy with it. I get both takes on that. The outrage, I don't understand, but in general, it's the sense that the instructors are moving further and further away from people and looking to make money.
At the same time, I think they got to realize. They are worth it. Maybe you don't think it's fair. Maybe you don't think it's right, but they are names now. They are not just an instructor. They are a thing. In some cases, it would be foolish to leave that sitting on the table. If somebody offered you a certain amount of money for your house, would you be like, "I don't want to ask that much for my house." You would never do that. You would take the money. I think that's not fair.
We actually got some shitty feedback because I didn't give Robin a hard time for doing some Web3 thing because we don't even know what is yet. Apparently, I'm awful for that because I didn't trash her, which I'm not going to do. Sorry, I have ethics. Anyway, I think that you're going to see more and more of this from instructors because they are seen as a commodity. I'm not saying you got to like it. I'm not saying you got to be a part of it, but I think we're going to see more and more of these things.
You probably need to make appease with it or you're going to find yourself getting mad a lot.
Logan Alridge has subscriptions turned on Instagram. I don't know how much he charges. It's like Patreon that people pay to get the bonus episodes or whatever. It's an extra fee for extra content. It's not like you can't get to him or he's unforgettable. They're working hard and they need to capitalize on this while they can. They're not going to be able to use this for the rest of their lives. There's going to come a time when they cannot teach and have this money definitely rolling in.
They're like athletes. They are athletes, but as a professional athlete, your career is finite. I think a fitness instructor's career is a little bit longer. This is also new territory. Who knows how long it's going to last?
Nobody seems to get angry with athletes getting endorsements. I don't understand why it's any different.
If you don't like it, nobody's got a gun to your head. Tobias Heinze did his last class before Manaslu.
I was checking this event. I had a link in here, but I think you cut it. The link was explaining this event. It is seven days long. It starts on something like November 5th. I may have the number of days wrong. I think it was from November 5th to 14th. It's a long event and it's totally endurance based. I am excited to see how he does with this. I can't even imagine taking on something like that. It's on one of the highest mountains in the world.
It's not like it's "just" an ultra-marathon. I say just in quotes because all of it is outside of my ability to even fathom, but at that altitude on top of it, it's in the Himalayas. That's crazy. It is next level. I wish we could talk to him because I would love to ask him some questions. I am fascinated. He needs a documentary about this. I love documentaries about stuff like this and I need one. Peloton, make that happen.
I forgot to mention this when we were talking about Selena, but she is training for an Ironman.
The crazy thing about that is her baby is due any day now. I don't know when her baby is due but it's not that far. She signed up for this Ironman. Selena Samuela is the bravest woman I know. To sign up for a half Ironman while pregnant when you've never done one while teaching Peloton.
That's a lot.
I can't wait to see how that goes. She is brave. Good luck to both of our instructors. You will hear more here.
—
Joining us is Angelo here to answer all of your fitness and nutrition questions.
Thanks for having me back.
The first question that I have for you is from Kristin Schuster. She says that she needs help understanding how to lose weight while eating enough protein and calories to train hard. How do you do it? She says she's either gaining 10 pounds or losing 10 pounds, and then she loses steam and gets exhausted from her hard efforts. She also gets up super early to work out. Should she be eating at 4:00 AM before she works out? She doesn't want to, but she thinks maybe she's supposed to.
That's a great question. This is the scenario that we'd love to talk to you about because there are a lot of nuances here that this is legit. Clearly, you're hustling. You're working hard. I can tell from the tone of your question that you are doing so because when you are trying to lose weight, you're dropping 10 pounds but then you're crashing. If you're not cutting the nail, you're gaining. This is super common, especially with endurance athletes.
The answer is going to be we have to change from a baseline. In other words, if you don't know what you're doing each day and it's radically different, you're not going to know what to fix. I could say eat more this or eat less that. If all the other components of your diet are varied every day, it won't have meaning. You basically have a routine within reason. That could be breakfast, lunch, dinner. That could be breakfast, snack, lunch, snack, dinner, snack. Whatever your routine is, we need to find the mean and then increase from there.
You have the added nuance of you're trying to do two things at the same time. It's not cut and dry. It's not a simple matter of whether you can only focus on performance, or you can only focus on weight loss. Some people can get away with doing both at the same time, but it depends on what you're used to. It sounds like you're right on the edge because if you were able to take in enough to where your performance felt good, I don't think you'd feel like you were crashing if you were losing a little bit of weight.
You're probably going to be best served by saying, "When are my races? When are my rides? What's my schedule look like for the next few months?" When you're doing heavier training periods, don't worry about losing weight. Focus on maintaining your weight while increasing it a little bit. That way you have greater performance and recovery, and then when you are getting on the other side of an event or a training period and you're going to deload a little bit, that would be a great time to focus on stripping a few pounds.
Here's how to do it. You need a baseline meal plan. This is what we would tell our clients. You need a baseline meal plan that you're following that then flexes based on your activity. You're intra-training fuel would go up if you're training lots and lots of hours. I have a gentleman right now that I'm training for Ironman. He's doing the big one. He qualified for Kona. His intra-training fuel can almost double his carb intake for the day because he's out training sometimes 4 to 5 hours on a given day.
In those scenarios, his carb intake is way higher by virtue of his getting so many grams of glycogen intake per hour of training. We only make small changes to his base meal plan over time. That's where you want to get. Should you be eating early? That's pretty early. If you're going to be doing a long run or a long ride first thing in the morning, I would try to at least get a snack in, or something to put some fuel in your body. Something that has some carbohydrates, but it does not need to be heavy, otherwise it'll bother your digestion.
Before it gets too late in the morning, have breakfast. Whether or not you do a mid-morning snack, have a consistent lunch and a consistent dinner. Start with carbs at each meal. If you want to start cutting some extra calories, start from the end of your day by pulling some carbs out of dinner. Likely, that's not going to be near your training or your heavy training time period, so you'll be able to recover with the carbs in the part of the day that you actually need them.
I know that that's a very technical question with a lot of nuances to the answer, but have a baseline and make small adjustments. Instead of cutting 500 calories out or adding 100 grams of carbs, which you want to figure out what you are getting on average each day. Increase 5% to 6%, then re-evaluate a week later, and do it that way. It emulates a simplified version of the process that our coaches do with their clients.
It is and it's very good advice. I know it is a lot. You're right, but it's also a process that she can follow. Hopefully, that helps her.
Hopefully, something in there will trigger and make sense that will help her a little bit on that journey.
If Kristin needs more detailed advice and wants to reach out directly, or if other people want this sort of stuff tailor-made for their fitness journey, where can they find you?
—
Mariah Carey a video of herself ushering in the Christmas season. Apparently, they don't celebrate Thanksgiving at the Carey household.
She went straight from Halloween right into Christmas.
She's on a Peloton dressed up like a witch, and then it dissolves and she's on a reindeer in her Santa outfit.
I love the song. I will listen to it shamelessly.
I know it's cool to hate on the song, but you're wrong.
I don't care what you say. It's a great song.
It's maybe the greatest Christmas song ever written. Even better than White Christmas.
I love both.
I love both as well. I'm a huge fan of Christmas music. From day one, this song feels like it fell through a wormhole in time. It is a piece of pop perfection. I get that it gets played a lot, but it deserves to get played a lot.
You have to direct your hate elsewhere because we don't care. We are Christmas-proof.
You go to deal with it for 30 days. You'll be fine.
November 1st is a little early.
I feel like this is a sign of how much money she makes off the song. She's like, "Let's get it played for an extra 30 days."
I am looking forward to it in December. The day after Thanksgiving, let the music begin. The holiday decorations can arrive.
The rule when I was growing up as laid down by my mother is Christmas doesn't start until you see Santa Claus in the Thanksgiving day parade, and then the Christmas season has officially begun.
We got to listen to Mama O'Keefe.
Is there anything more American than letting a major retailer decide when you start to celebrate holidays?
That is pretty darn American.
Macy's has decided when Christmas started.
They might send you to Gimbel's.
Cody had thoughts about the Mariah video as well.
He was joined by Trixie. If you don't know or you didn't get to see this, you absolutely must go check out the reel. They are having a reaction. They are doing a live reaction to watching Mariah Carey. It included such gems as, "I thought I was the first drag queen to ride a Peloton." Cody was saying something to the effect of, "I guess we didn't play it enough in July." It's snarky but fun in the best way.
The final episode of Ashton Kutcher's Our Future Selves has dropped.
It features Jon Batiste. Becs has been talking for months about how somebody told her she had a good voice. It was Jon Batiste. She's going to keep singing in her classes. By the way, Becs, you do you. If you haven't gotten a chance to check out Our Future Selves, remember it's the last one and they're all gone. Now we have Cody's new series, picking up where he left off.
I have to say, it is exactly the direction I said Peloton was trending in years ago.
It is exactly what you said. You little trendspotter.
—
Another week, another artist collaboration. This time, it's with Kendrick Lamar.
These classes start on November 2nd. Part of this is going to be Jermaine Johnson. There's one with Kendall. There's one with Jess Sims, Tunde, and Cliff from Germany. Lots of great classes for this one.
—
We have new Lanebreak classes.
Spooky Season dropped on Halloween as a little fun treat. A 10-minute level featuring David Bowie, Muse, and Kashmir. They dropped some other ones earlier in the week. Spinning Sessions, which is a 20-minute featuring Blasterjaxx and Gabry Ponte. Spinning sessions, Volume 5, a 10-minute featuring Hawk and Beige, Fire Beats, and some other stuff that I don't know. Spinning sessions, Volume 6, 5-minute level featuring 71 Digits, Joe Stone, and more. It was to celebrate the Amsterdam dance event that occurs called Spinning Sessions or Spinning Records. That's why this was done. I know there are a lot of people that know these artists. This is clearly a me-thing that I don't. It's very cool that they are doing things like this. I love that.
Thank you for translating that for those of us in our 50s. Finally, there's a new Spiritual Gangster Kendall Toole collection.
Part two dropped called Warrior Vibes. Very touchy at the time, but it did happen. Now you can get your lightning bolt set. Hopefully, you saw it on the website and grabbed it. I haven't checked, but it's probably gone.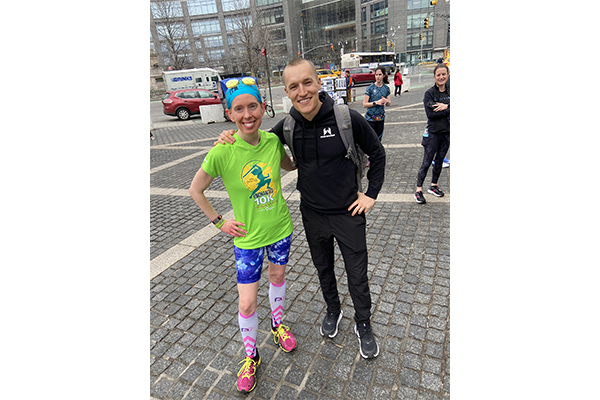 —
We got three birthdays. The first is former Peloton instructor Chase Tucker on November 5th.
Happy birthday, Chase, and then Mayla on 11/9, and Aditi on 11/10. Happy birthday, ladies.
—
Joining us is Karen "KJ" Brady. How is it going?
How are you doing?
We're good. I feel like I know you by three names because I see you on Instagram all the time. We talk all the time on Instagram. We will get to that. I see you there. You go by KJ but you also go by Karen, and then you have your leaderboard name. There's a lot.
I should go by just one but for some of these, I've had them for so long.
Are you hiding from someone? Should we conceal who you are for your own safety or someone else's safety?
You never know.
That's why you're on the run.
When did Peloton enter your life and fitness journey?
I knew about Peloton back when the commercial came out. I didn't see the problem with it because I was like, "If my significant other got me a Peloton, he would be my favorite person."
You would be okay with that.
I would be fine with it.
Should we be concerned if he's not already your favorite person? Is everything okay?
Tom is already stirring the crap.
I was already attending spin classes at the gym. Everyone was like, "You go to the gym. You don't need a Peloton bike at home." When the pandemic happened, I was like, "I still got running. This is fine. I don't need the gym. I can still run," until I got a little cocky on a run. My headlamp died. I was like, "I run the streets all the time. I'll be fine." I hit a rock and sprained both of my ankles at the same time.
How did you do both?
One of them hit it, and then I tried to counter with the other one and managed to screw that one up too.
How do you get around with two sprained ankles?
You hobble.
Not well. There was a lot of hobbling. I was like, "I'll be fine. Crutches will not work."
Your husband is not going to help you because he knows he's not your favorite person. He's like, "You're on your own, lady. Why don't you get your favorite person that can help you? How about that?"
Every day, I would be asking, "Can we get a Peloton bike?" I live with my roommate. She was like, "We don't need a Peloton bike." I was like, "We don't but I'm going to ask every day." I did that until October 2020. She finally goes, "They dropped the price on the bike. We can get the Peloton bike."
"Now is the time to strike."
We did that. It was delivered on October 13th of 2020. The rest is history.
I feel like I have talked to you on Instagram for longer than that. Is that my imagination? Has the world been in a weird place for this long?
I have known about you for longer because one of my spin instructors was like, "You need to check out The Clip Out. Crystal is a lot like you. You would get along." I found you before I even had the bike.
That's fabulous. It's not my imagination. Have you always been a runner?
No.
When did you get into running?
I started running in 2011. I started doing 5K and worked my way up to a half marathon, which I ran in Chicago randomly. From there, everyone was like, "You're ready for a marathon." I ran my first marathon in 2013 also in Chicago.
What state do you live in?
I live in Southern Indiana. I can see Louisville, Kentucky from where I live. I'm right over the river.
I was going to say, "It must be separated by a river." That's how we are here in Missouri if you look over in Illinois. How many marathons have you done at this point?
Berlin was my nineteenth. I've run nineteen.
That's 2 or 3 a year.
Technically, yes but I got a little carried away in my first year of doing it and ran nine. I also ended up with a torn hip labrum. Don't run nine marathons in a year. It's not a good idea.
I don't think either of us is in danger of doing that. If I drive 26.3 miles, I'm winded.
I could see doing one. I have my eye on one for November of 2023, but I don't know about this whole nine in a year.
I watched her run a marathon and I needed a nap.
It was a half marathon.
You did the treadmill one.
I don't feel like it counts. Number one, it was indoors. The incline was all level. I didn't have to deal with people. I could go to the bathroom whenever I wanted to and things like that. I also went very slowly but it did get done. I should not discount it. I would tell anybody else that. It counts but I'm like, "Whatever."
You've got a bike and not a tread.
Explain that. Is this because of the ankle thing?
It was because of the ankle thing. I was like, "I can cross-train with the bike." Every day I'm going, "Can we get a tread?"
Do you have room?
No. That's what I keep getting told, "There is no room." I was like, "I will sell something. I will move something into a closet. I will make a room."
You don't need a dining room table. That's what I always say.
I already got rid of that.
How often do you eat at the dining room table anyway? That's what suburban America has fed us, no pun intended.
Was your most recent marathon the nineteenth? Tell us about that. You did Berlin. I want to hear all about that.
Berlin was my fourth world major. I still have two left, but I thought Berlin was one of the most fun marathons I've ever done. The crowds were amazing. We had a world record broken there. It was not me.
The most number of body parts sprained in a marathon. That is all you.
That could be me. I ended up doing well. I was only six seconds off of my PR. I set that PR back in 2013 at my first marathon. Nine years later, I'm bumping up on it again.
That's exciting, especially because you always hear that as you get older, it gets harder. If you're nine years older, in theory, you should be getting slower but you're knocking up against that. That's amazing.
You're six seconds slower. Let's be fair.
Do you want me to hit him?
I take shadowboxing.
She's like, "I got this."
She's like, "We are a lot alike, Crystal. We're both not married to our favorite person."
What world majors have you done? What's left?
I've done Chicago twice. I've done New York. I've done Boston twice. I've done Berlin.
Why does America get so many?

Hide the leaderboard, do your thing, and don't worry about your place.
Click To Tweet
I don't know but they're thinking about adding some more. I still have Tokyo and London to do. They're also the two hardest to get into. We will see. The London Marathon draws on Monday. We will see if I get in.
Here's my theory on why America has so many. This is a real theory. It's because, in other countries, they are more walking-driven. We took up jogging because we needed to.
That's a good point.
That's my theory. In other countries, they're like, "What do you need to run for? You're walking every day. You're fine."
That's true. We're like, "We don't walk anywhere." In some cities, they do, but the Midwest is not one of those places. I don't know about how Indiana is but here in Missouri, we don't walk anywhere. You got to go to the park to walk.
You have to drive to walk.
What made Berlin the most fun? I know the world record thing. That was probably amazing.
That was cool. I didn't know about that until it was done.
Don't they have a flare they shoot off or something?
That would make it so much easier but no. I had a group of friends. They were trying to make it through different kilometer marks and cheer me on. They had four times planned out but they only managed to get to three of them. That was three times that I got to hear them go, "Go, Karen."
They couldn't make it to the fourth because you're so fast. You beat them there.
That has happened at Disney races. I beat the Disney monorail to Magic Kingdom. My friends have missed me.
Is it true that at the Berlin one, instead of handing out cups of water, it's beer?
They do have beer but they also have sports drinks and water.
You can choose.
Which did you choose?
I cannot drink beer.
Does that have to do with your Instagram handle and leaderboard name? Let's talk about that. Tell us about that.
I go by @TheCeliAthlete. I came up with that when I thought I was going to be doing triathlons, but then I learned I don't like to swim. I took that out of the equation but still @TheCeliacAthlete has stuck. I never was into sports until I got into running. I'm a celiac and an athlete. It worked.
It's very memorable too. Some people stand out because of the conversations you have and because you remember their names. I've always remembered your name. That's a good one. Have you gotten shout-outs?
I've gotten a few. Jenn Sherman was my first shout-out on a football ride. I was dying. I was trying to celebrate. I'm like, "I'm so dead right now."
Has it been difficult with celiac? Do you have to eat differently to fuel for a marathon or big event? How do you do this?
For Berlin, it was hard. I'm also a vegetarian. Germany is good with vegans and vegetarians. They're not so great with the gluten-free part. I brought a lot of food with me that was packed in my carry-on. I had a lot of bagels, rolls, and everything. It's my first time doing a three-day carb load before a marathon too.
You had a lot of things you were managing.
I was getting to the start line. My friends walked me to the security checkpoint. I was chewing on an energy bar or something. I was like, "I'm so tired of chewing."
It does take a lot of food to power a marathon. People do not realize how much food it takes. It's a lot.
I barely ate out when I was in Berlin. Before the marathon, not at all.
You brought the food with you. Was it because you could get things like bagels here that were gluten-free? Is that what you did?
I wasn't sure what would be available. I did find a few products at the grocery store and everything, but I wasn't completely sure I would be able to. In case, I brought stuff that I knew I could eat.
That's smart. From a MetPro perspective, we constantly are telling people to travel with their food because they know what you're going to have. Unless you know you're going to be able to get Instacart or a grocery store nearby that you can drive to, it's so much easier to take your snacks at the very least because then you have more control over what you're going to do. When you're doing something like a marathon and you have so much that you're trying to fuel for, you want to go into it feeling good. I bet that had a lot to do with you being six seconds off your PR and being that fueled.
Out of the nineteen marathons I've done, that's the first time I've ever done that. That's the first time I've ever come back close to my PR. I was like, "This works."
Eating is awesome.
It's true. In our society, we can teach ourselves sometimes that we shouldn't be eating.
Female athletes are the worst about it too.
I constantly get messages from people that know I do MetPro. They will ask me questions about running. They think they're eating enough. I'm like, "You are not even close. More food." You don't have to go from 1,000 calories to 1,800 overnight because you will gain weight if you do that. If you add it in slowly, you're not going to at all because you're burning it off so fast in those miles you're putting on. They're gone. Going back to Berlin, did you get a chance to go to the Peloton store while you were there?
Yes. My friends hate me. I was like, "This is on the schedule for this day. We are going to make sure before we go on our boat tour to swing by the Peloton store." We did. I got my shirt.
You can't go all the way to Berlin and not go to the Peloton Berlin store. Were there a lot of people there?
We were there right when they opened. I was the first person in there. I was like, "Where's your city stuff?" They showed me all that. I was like, "Do I get a sweatshirt? Do I get the t-shirt? Do I get it all?"
Did you have room in your suitcase for all?
I ended up getting the t-shirt because all my friends were like, "You have to pack still."
That's the playbook. You brought the food. You bring the food and eat the food. It creates room for the things to bring home.
He wonders why I spend money.
I've never wondered. That's never been the wonder about the money spending.
Do they speak English in the store?
Yes.
I figured that they did. I feel like that's almost a dumb question, but I don't know how much in Germany people speak English. I feel like there are a lot of people that speak English in Germany.
I tried to prepare because I wasn't sure. I tried to use Duolingo but I learned sentences like, "My husband is a duck." I was like, "I'm not going to use that in a conversation ever."
Is your husband a duck? Is that accurate?
No.
I'm not judging. I was curious. This explains everything.
We don't even know that she's married.
I'm not married.
She was saying that as an example. Later, you said you live with your roommate. Tom does not always catch on.
I caught that but I was like, "I don't know what sort of lifestyle she has going on." I don't want to ask a bunch of rude questions so I let it slide.
I wasn't letting it slide.
This explains on two levels why your husband is not your favorite person. One, he's not a person. He's a duck.
I don't have one yet.
Two, he doesn't exist. It has all been clarified.
He's an imaginary duck.
Now, I get it.
Aren't you glad you did this, Karen?
It's great.
Apparently, she's a longtime listener. She knew what she was getting into. I feel bad for some of these people. She's not one of them.
You don't get roasted by Tom. It didn't even happen.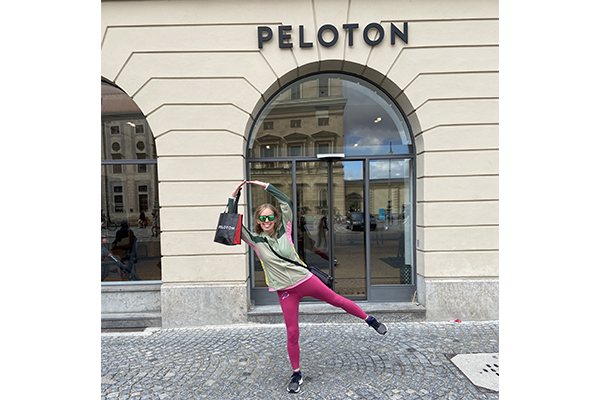 It has to happen.
That's cool though. They count had a thing in the studio that they were doing.
The Munich store was also on my schedule. I have to go to Peloton Munich. When we went to Munich after the marathon to go to Oktoberfest, I was like, "We have to go to Peloton Munich." All my friends were like, "Okay." We went in there. They were like, "We have this thing tonight. We're going to live stream Erik's Oktoberfest rides. You should come and ride in the store. We're going to do a costume contest." I wasn't able to go because we had plans to go to Hofbrauhaus that night. I was like, "I want to go." One of my friends was like, "Erik is going to be in the store. Let's go."
"Then it makes an exception."
Suddenly, going into the Peloton store is back in play. You're not getting mocked for it.
You couldn't make that happen. You couldn't be like, "Erik, come over to Germany."
I wish I had that hold but I don't.
How far away is Berlin from Munich? Are we talking about an hour or two hours?
It was about a four-hour train ride.
That's a long time. I have no concept of how large Germany is or how far cities are apart.
When I think of England, everything is twenty minutes outside of London.
Is that the thing with Germany? Is that how you feel about Germany?
Everything is twenty minutes outside of London.
You can ride the train from Germany to London. In my mind, it can't be that far but I have no idea.
I don't know. I went to Austria. Venturing out of Germany, that was all I did while I was on that trip.
I bet that was cool though.
It's like a little Vaughn truck.
I went up to an alp.
I was wondering if you got to see the alps. That's so good.
I did. I took a cable car for 99.8% of it, but then I walked the rest of it to the top.
That's a lot though once the air starts to get thin. We did that to the Smoky Mountains which are not the alps.
We did that in the Rockies. We have never been to the Rocky Mountains together. That's Colorado.
We did go to Colorado together.
We drove to the Smoky Mountains. We drove to the top and then walked the last little bit.
We also did that on the train ride in Colorado.
The train thing in Durango. Is Durango the Rockies?
Yes.
I'm not good with geography. For British audiences that are mad when I think about the geography of England, I don't know American geography either. Don't feel singled out. Honestly, I thought Colorado was twenty minutes outside of London. I get in the car and do what Google tells me.
That is going to be tough if you're going to London.
It will tell me what it tells me.
Do you have another running journey planned? I assume you want to get into these other majors.
I'm hoping to get into the London Marathon on the lottery, which is Monday. If not, I might try to do it through a charity.
For the New York City Marathon, it's a pretty good chunk of change you've got to raise. It's not small. Is it even bigger for London? Is it at the same ballpark?
What I saw was about $5,000.
That's about the same.
It's not like Boston Marathon levels. Boston Marathon can be $10,000.
In Boston, you have to qualify for the time.
The dollar is so strong compared to the euro. It's going to help you out. It seems like it would work.
If only that was the case.
They've got all that metric money over there.
Your plan is 2023 to do London.
In 2024, hopefully, to do Tokyo too.
Hopefully, by 2024, there will be a Tokyo Peloton store.
That would be nice. I could go to that one and drive my friends crazy.
If you get to go to London, I'm sure you're going to do that too.
I've already said we have to go to Peloton Studios London. We have to do classes. They're like, "No." I'm like, "Yes."
You don't go all the way to London and not go to Peloton Studios London. All the instructors are going to be there. You have to go. Besides, Peloton Studios London is like what Peloton Studios New York was three years ago. It's so much quainter. You have to go while you can. Even in 2023, it might not be like that. Who knows? That will be very exciting. I hope you get in.
Thank you. I do too.
Those lotteries stress me out.
They're insane. I got lucky with my first Chicago Marathon. I hadn't gotten the lottery yet. I entered as a new marathoner. I just got in.
That never happens.
The next year, they went to a lottery.
What about London? Do you have a cut-off time or anybody can go?
If you live in the UK, you can qualify for it but if you live outside of the UK, you can't. You have to do it through an international ballot for the lottery.
That makes sense. Do you have a preferred instructor?
Bradley Rose.
There was no hesitation.
We didn't hear any of that, "I love them all."
She's like, "The rest of them can go to hell except Bradley Rose. They can all die in a fire as long as I got Bradley Rose."
As long as Bradley is safe.
That's for cycling. Do you ever do outdoor classes? Do you have tread instructors?
I do take a lot of runs either on my treadmill or at work. Outside, I'll do the treadmill runs and ignore the instructions. Usually, that's with Becs or Susie.
They're amazing.
I love them.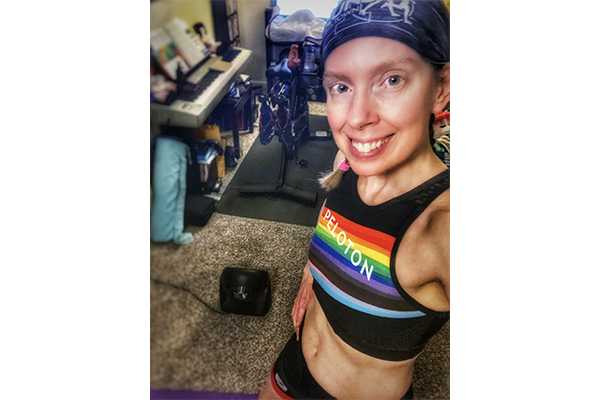 Both of them are so fantastic. Do you ever do strength, Pilates, and all that other stuff?
I haven't gotten into Pilates. I have gotten into hardcore workouts. I've been doing more strength training. I've especially gotten into the core workouts. I've pretty much done every 20-minute and 15-minute one. I'm working on the ten-minute ones.
That's a lot of core.
It's a lot of core but it's good for runners to have that strong core. I tend to have hip issues. It has been good to do that.
I thought you were trying to see, "Can you sprain your core?"
I sprained my hand trying to open a jar of garlic.
It's so important to eat fresh and local. That's why they tell you that. It's not just about supporting local communities. It's about preventing sprains from the jars.
At least I don't need my hand to go running. I did warn my coach when I hired her, "I injured myself in stupid ways. Beware."
"I will surprise and delight you with the ways that I hurt myself."
"I have a garlic-based injury."
Not many people can say that.
She's like, "Are you a vampire? What is happening?"
I see all of your beautiful metals behind you. Are those all from marathons? Are those 5Ks in there too?
Most of them are from half marathons and Kentucky. Those are my local ones. I do have some of my more important ones. This one is in Berlin, Boston, New York and Chicago.
That's neat. Someday, I'll have a whole waffle. Let's see.
Buy them on eBay.
They do sell them there.
I don't want to do it that way. I want to earn them.
That's cheating.
Find an estate sale for an elderly runner.
I want to do it the right way. I have to do the actual work.
It's the 1904 Olympics, "I got bronze."
Have you ever made it to the New York Studios?
I've been outside of it. I was there in March 2022 for the New York Half Marathon. I got to stand outside of it and pose. The security guard was nice and moved out of the way. I was like, "I'm sure this happens all day every day."
I have no doubt. We see the picture.
We know. It's always tough when you're stalking the instructors. You stand there and wait for them. That gets awkward.
I'm standing and waiting.
"Don't mind me."
"Is this where they come in and out? I had no idea. What a coincidence. I didn't know Bradley Rose would be here between 10:15 and 10:17."
She's not been to London. Give her time.
She's got it mapped out. I have no doubt.
I got it planned out.
I believe that. When it's your favorite, you jump through all the hoops.
The next time we see your medals, it's going to be like, "Here's my medal from Berlin and New York. Here's my restraining order from the United Kingdom." Those are fun. Most people only get American ones."
Why is Bradley Rose your favorite?
I have loved him from day one. I didn't even take his ride first. My roommate did. I listened to it. I was like, "Who is this guy? He's fantastic."
He's very cheeky.
His classes always make me laugh. When I was having a rough time in my training in 2021, I took a bunch of his rides. He always put me in a better mood. From day one, he was the perfect match. He reminds me of the Tenth Doctor from Doctor Who.
It's David Tennant.
She said the same thing from day one.
I'm like, "This dude is David Tennant."
He's okay with being compared to David Tennant if it's Doctor Who, not if it's the Marvel show where he was the bad guy.
It's a dark show. I can't remember the name of it. I can't imagine him ever acting like that though because he loves to be silly.
I watched his Hallmark movie.
Do you have plans to watch it again in December?
It has now made the rotation.
He's your favorite.
I have a Christmas movie rotation. That one is now in it. My friends also don't like me for that.
Tell us the name of it again. Do you remember the name of it?
I don't remember it. It will come to me when I'm not thinking about it.
That's how it is. I feel that so much.
Do you have any advice for people entering the world of Peloton?
Hide the leaderboard. That was one thing that helped me. I would get into the class, high-five the people I know, hide the leaderboard, do my thing, and not worry about my place. Don't sleep on the stretching and foam-rolling classes.
That is great advice. How many miles a week do you run?
Usually, I'm in the high 40s.
That's a lot.
It's less than a lot of people but since I'm so accident-prone, my coach makes sure that she keeps my mileage lower. It works for me.
That's the secret. It's finding what works for you.
Everyone is different.
Thank you so much for taking time out of your day to join us. We greatly appreciate it.
Thanks for having me.
Before we let you go, remind everybody where they can find you in all the places.
On Instagram, I am @TheCeliAthlete. On Twitter, I am @CapnKeeks. On Facebook, I am Karen Brady.
Thank you so much.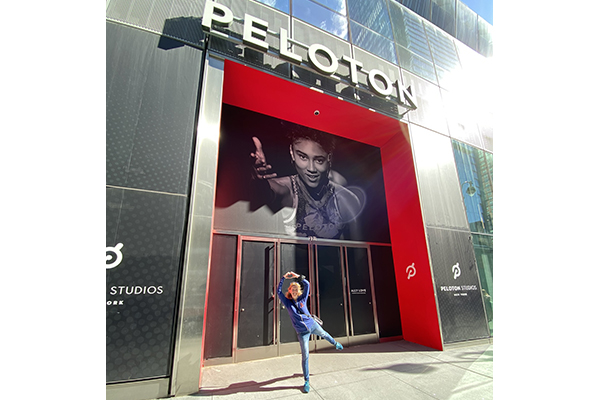 —
I guess that brings this episode to a close until next time, where can people find you?
People can find me on Facebook at Facebook.com/crystaldokeefe. They can find me on Instagram, Twitter, and the Peloton leaderboard @ClipOutCrystal.
You can find me on Twitter @RogerQBert or Facebook at Facebook.com/tomokeefe. You can find the show online on Facebook.com/TheClipOut. While you're there, like the page and join the group. Of course, don't forget our Patreon, Patreon.com/TheClipOut. That's it for this one. Thanks for tuning in. Until next time, keep pedaling and running.
Important Links
Love the show? Subscribe, rate, review, and share! https://theclipout.com/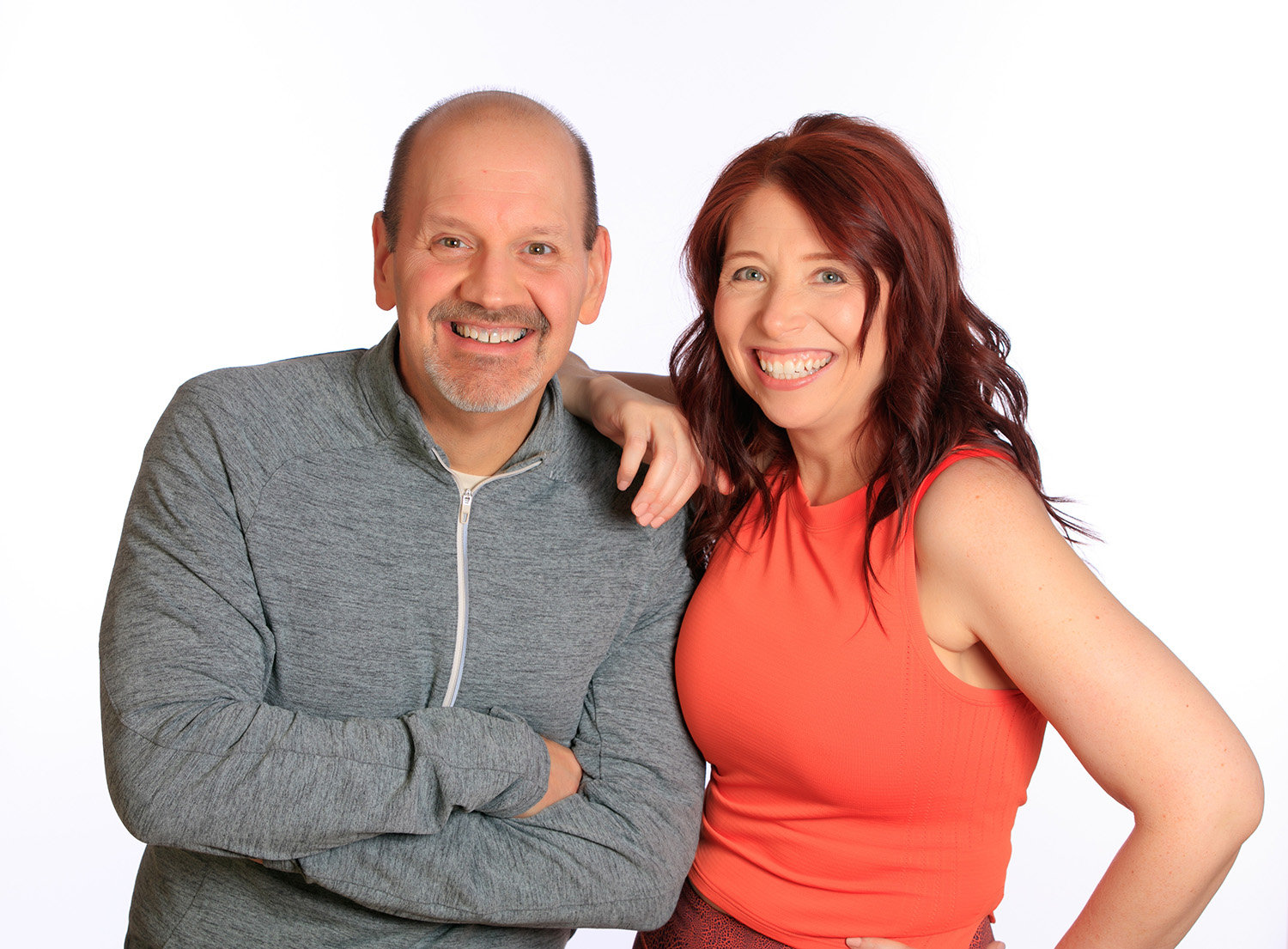 Subscribe
Keep up with all the Peloton news!