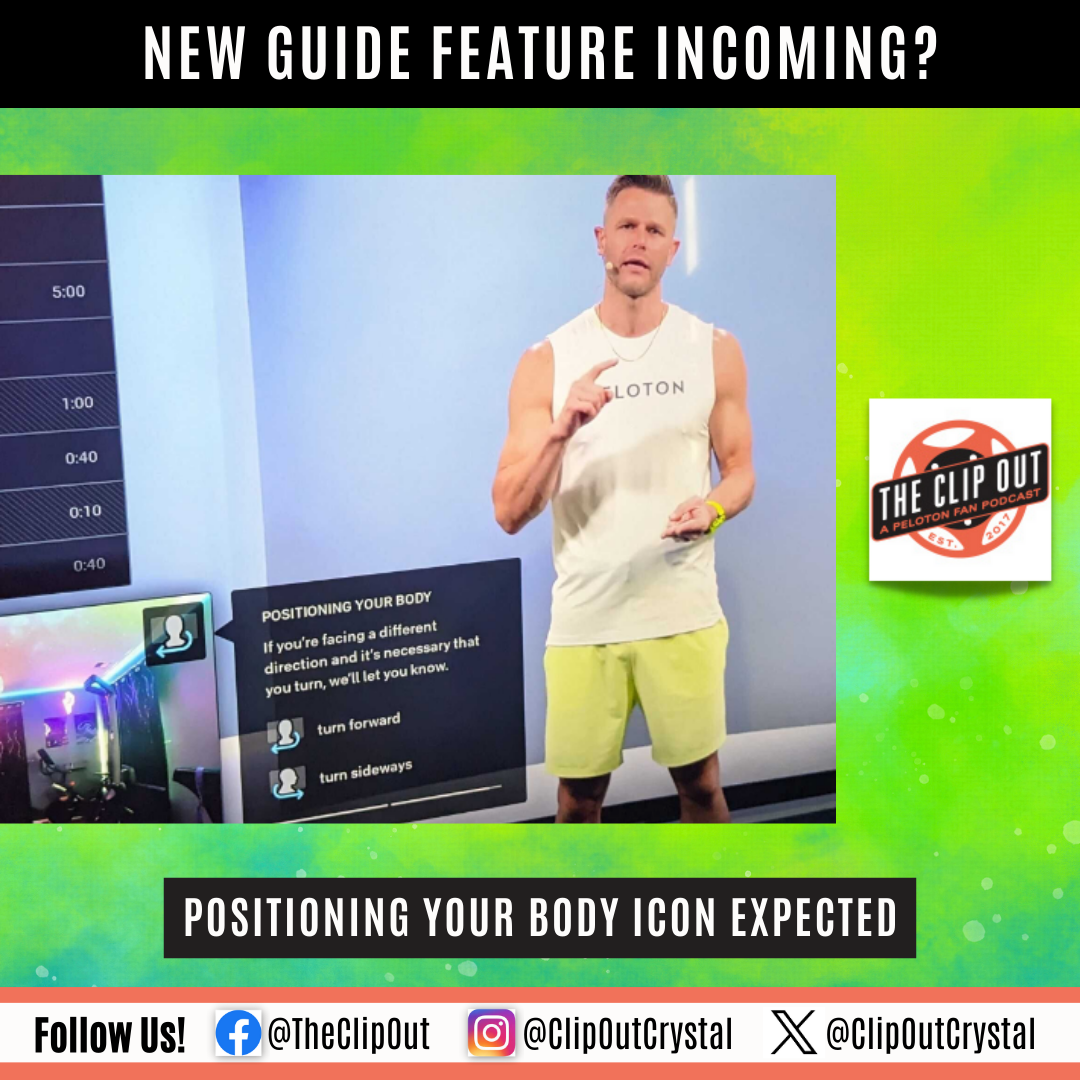 New Guide Feature: Positioning Your Body
Over the last several days, some Peloton Guide users have noticed a new feature is on its way to the Guide. This pop-up, which shows for about 30 seconds at the beginning of some strength classes, notes that an icon will show you which way to turn for an exercise. 
New Peloton Guide Feature Pop-Up
So far, this appears to be just a pop-up. This photo was taken during the intro of an August 20 Total Strength 60 class with Andy Speer- a class not made for the movement tracker. The "turn" icon never appeared during the class, and the pop-up did not appear on a class that was made for the movement tracker.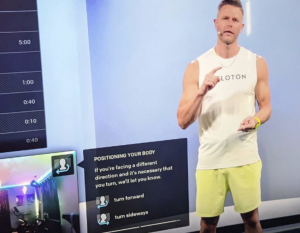 In other words? So far, interesting but inconsistent and incomplete. Keep an eye out!