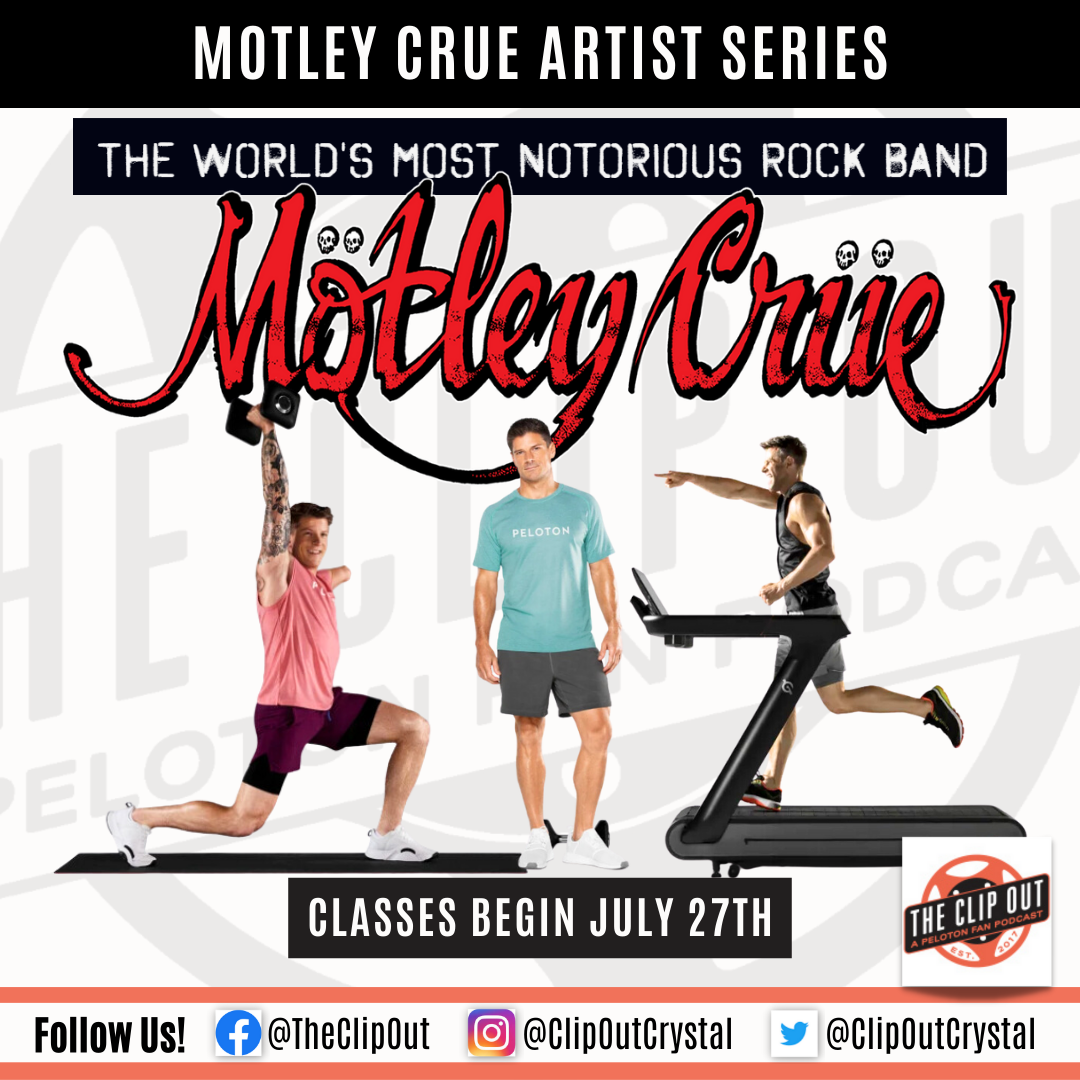 Mötley Crüe Artist Series Set to Launch on July 27th with Exciting Line-Up of Classes
Time to crank up the volume because we're celebrating the legendary Mötley Crüe! From the rebellious anthem Kickstart My Heart to the power ballad Home Sweet Home, their music has been the soundtrack to countless wild nights and unforgettable memories. And let's not forget the earth-shaking, head- banging Dr. Feelgood that gets everyone's adrenaline pumping! Each song is a testament to their raw talent and relentless energy.
Legendary Music, Legendary Living
Often regarded as The World's Most Notorious Rock Band, Mötley Crüe has been breaking records and selling out stadiums for over 30 years, and now they're bringing their music to the Peloton platform in the final Artist Series for the month of July. Their music is a mix of anthemic choruses, stadium-sized riffs, punk rock, and melodic power. That combined with a reputation for their unapologetic excess, set a new standard in the music industry and created die-hard fans all over the world, including Peloton Members and Instructors alike.

Soon-To-Be Legendary Classes

The Mötley Crüe artist series kicks off July 27th with a night of high-energy fitness classes led by some of your favorite Peloton Instructors. Logan Aldridge will get your heart pumping with a 20-minute Chest & Back class, followed by Denis Morton's 30-minute flow class that will leave you feeling loose and limber. Finally, Andy Speer will take you on a 30-minute run that will test your endurance and leave you feeling accomplished. This is a series you won't want to miss!
Which Crüe classics do you hope to see on the playlists?  Looking for some tunes to get you pumped for class?  Kickstart Your Heart with this Spotify playlist! 
See something in the Peloton Universe that you think we should know? Visit
theclipout.com
and click on
Submit a Tip
!
Tune in to The Clip Out every Friday to hear Tom and Crystal's take on this and other hot Pelotopics. We're available on Apple Podcasts, Spotify, Google Podcasts, iHeart, TuneIn. Be sure and follow us so you never miss an episode. You can also find the show online on Facebook.com/TheClipOut. While you're there, like the page and join the group. Lastly, find us on our YouTube channel, YouTube.com/TheClipOut, where you can watch all of our shows.