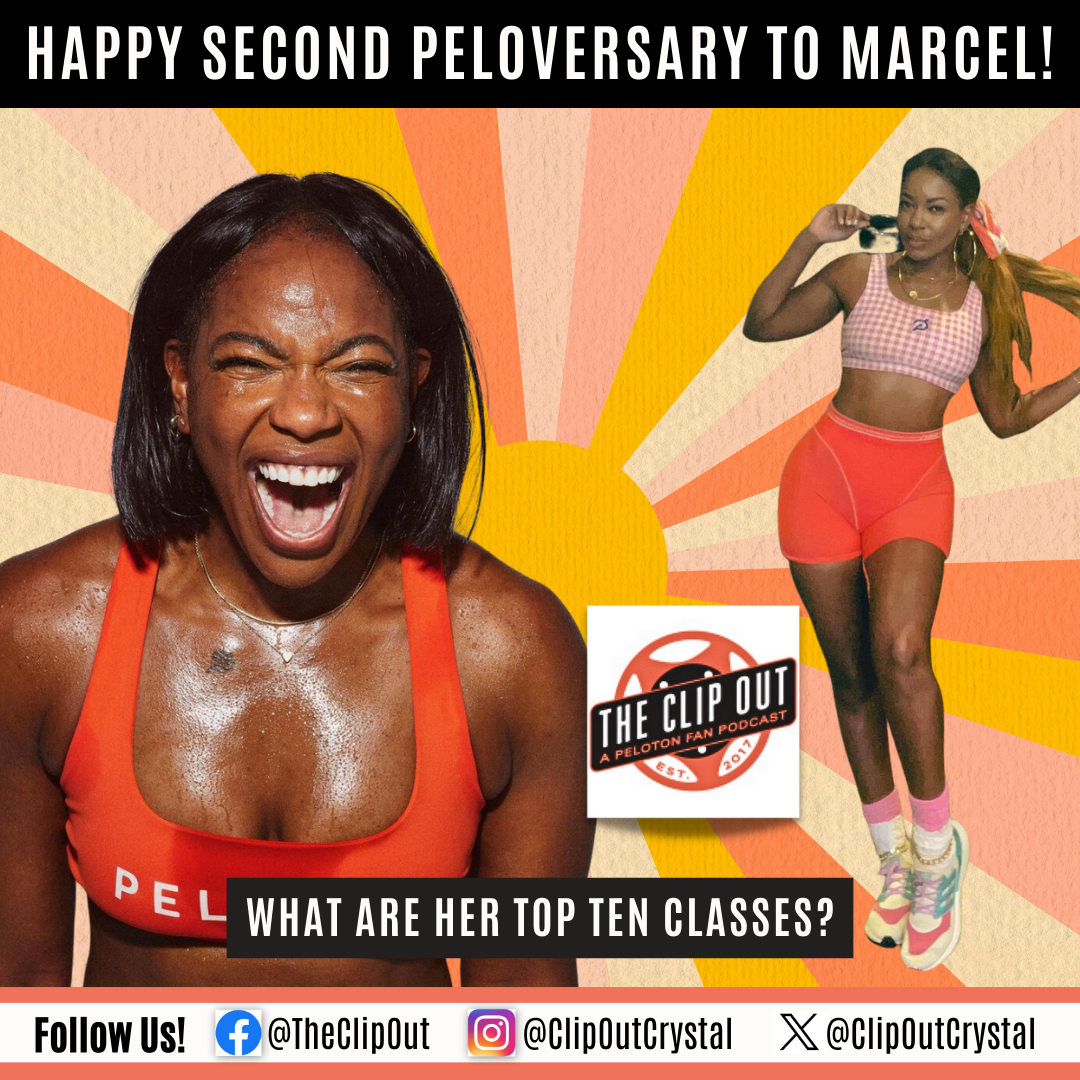 Marcel Dinkins: Celebrating 2 years at Peloton
Our Designated Hype Person
Marcel Dinkins has been a go-to source of energy for Peloton users for the past two years. Marcel, an army veteran, is an athlete with an undeniable enthusiasm for fitness. It's the way she shares that enthusiasm with her students, though, that makes her one of our favorites.
The Journey So Far
Over the past two years, Marcel has taken Peloton by storm with her infectious personality and stellar training. Her classes are known and loved for their high-energy, intense workout sessions, and her encouraging words have motivated countless members of the community to keep pushing.
Since joining the Peloton team, Marcel has taught over 400 classes, each of them carefully crafted to provide an incredible workout experience for her students and fans. Marcel is known for her creativity in designing her classes. From pop walks to trap runs, she truly makes fitness feel like a party.
Marcel's Top 10 Favorite Classes
To celebrate her two-year anniversary, Marcel counted down her top 10 favorite classes she has taught. Here's a quick look at her list:
#10: The Halloween Run featured space-themed music- bring your Multipass!
#9: Her 45 Miinute Hike was dedicated to a particular member who shared her struggles.
#8: Marcel described the Juneteenth Run as "beautiful," and loved sharing it as part of the Black community.
#7:  The AFO Run: ODESZA received high praise from music-loving Marcel as likely her "favorite playlist of all time"!
#6: 5 Minute Cool Down Walk: "You are that b—." Say no more.
#5: A "30 Minute Walk + Run" featured some serious BGM in the studio- and the room reflecting exactly the energy Marcel was looking to share.
#4: In this 45 Minute Pop Run, Marcel shared the sadness of the loss of her mother- and felt the love surrounding her.
#3: This New Year's Run was a chance for Marcel to share her own personal holiday tradition of running into the new year.
#2: A short but sweet 20 minute Trap Run celebrated Marcel's first Peloversary last year.
 #1: Absolute favorite? The 2-For-1 Bad Boy Run. What's not to love about running up a steep incline next to Alex Toussaint?
Happy Peloversary!
Marcel Dinkins has undoubtedly made her mark at Peloton in the past two years. Her passion for fitness and love for her runners and walkers make her an excellent member of the Peloton team. Here's to celebrating Marcel and the countless community members she's helped-and hyped!- on their fitness journey. Cheers to many more years!