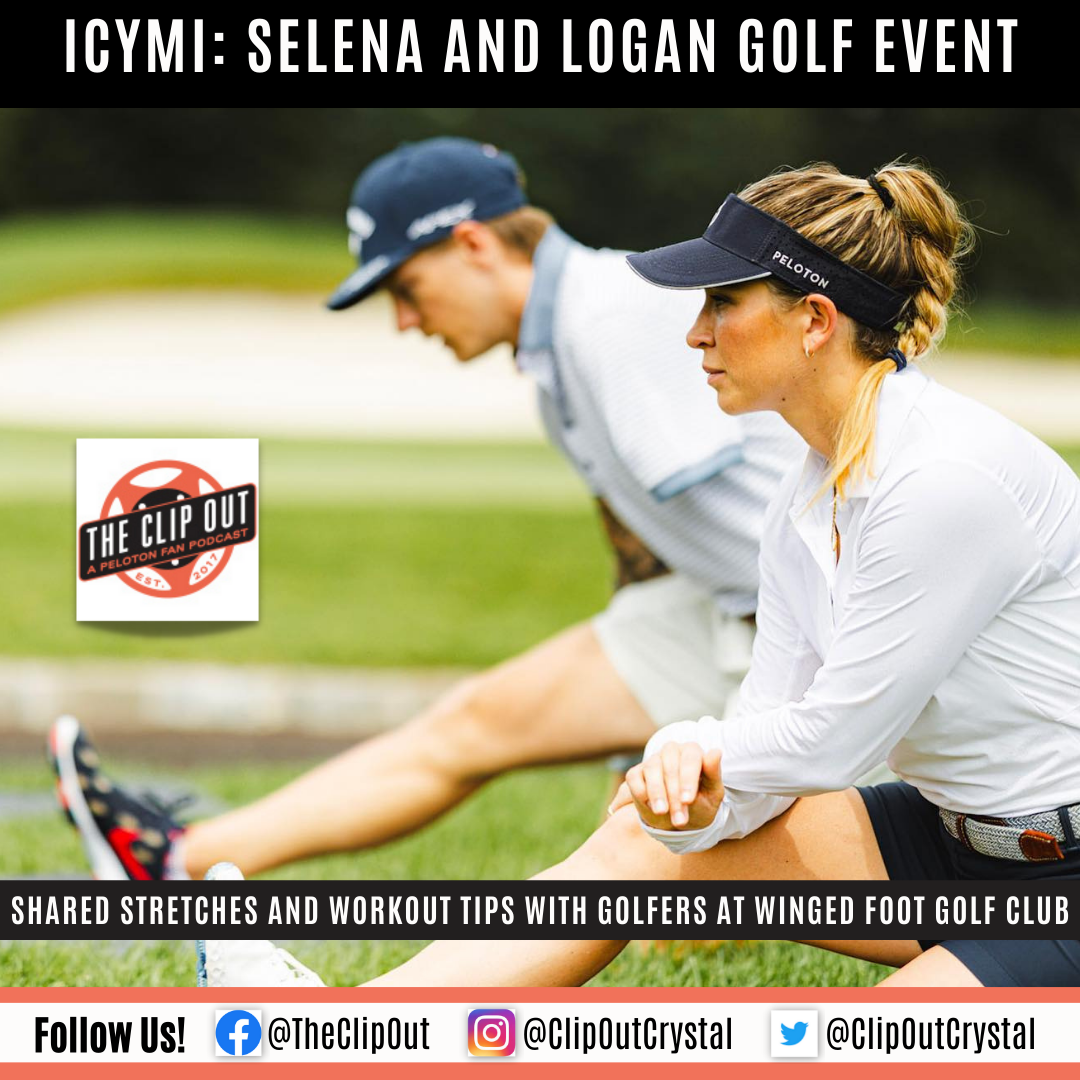 ICYMI: Selena and Logan Bring Workouts and Stretching to the Golf Course
Logan Aldridge and Selena Samuela recently attended an event at the prestigious Winged Foot Golf Club in New York. They were invited by the Reeve Foundation to teach golfers about the importance of stretching, warming up, and working out off the fairway.
As Peloton instructors and avid golfers, Logan and Selena understand the benefits of cross-training, including warming up, working out and stretching, and how all three can help improve golfers' performance.   It makes sense that Logan and Selena could show golfers how stretching can help loosen up muscles, improve flexibility, and avoid injuries, as well as how off the course exercising can help improve performance on the course.  
Logan and Selena took the golfers through a series of warm-ups, stretches, and workouts that were specifically tailored to their needs as golfers.
Golfers can easily incorporate stretching into their daily routines. Since stretching can be done on the course or at home, golfers can continue to use the stretching  moves that Logan and Selena showed them even in colder climates where golf courses may be closed during the colder months.  
Logan and Selena were honored to be a part of this event. They hope that more golfers will take advantage of the benefits of cross-training and discover how working out, including with the Peloton platform, can help them stretch their limits both on and off the fairway.