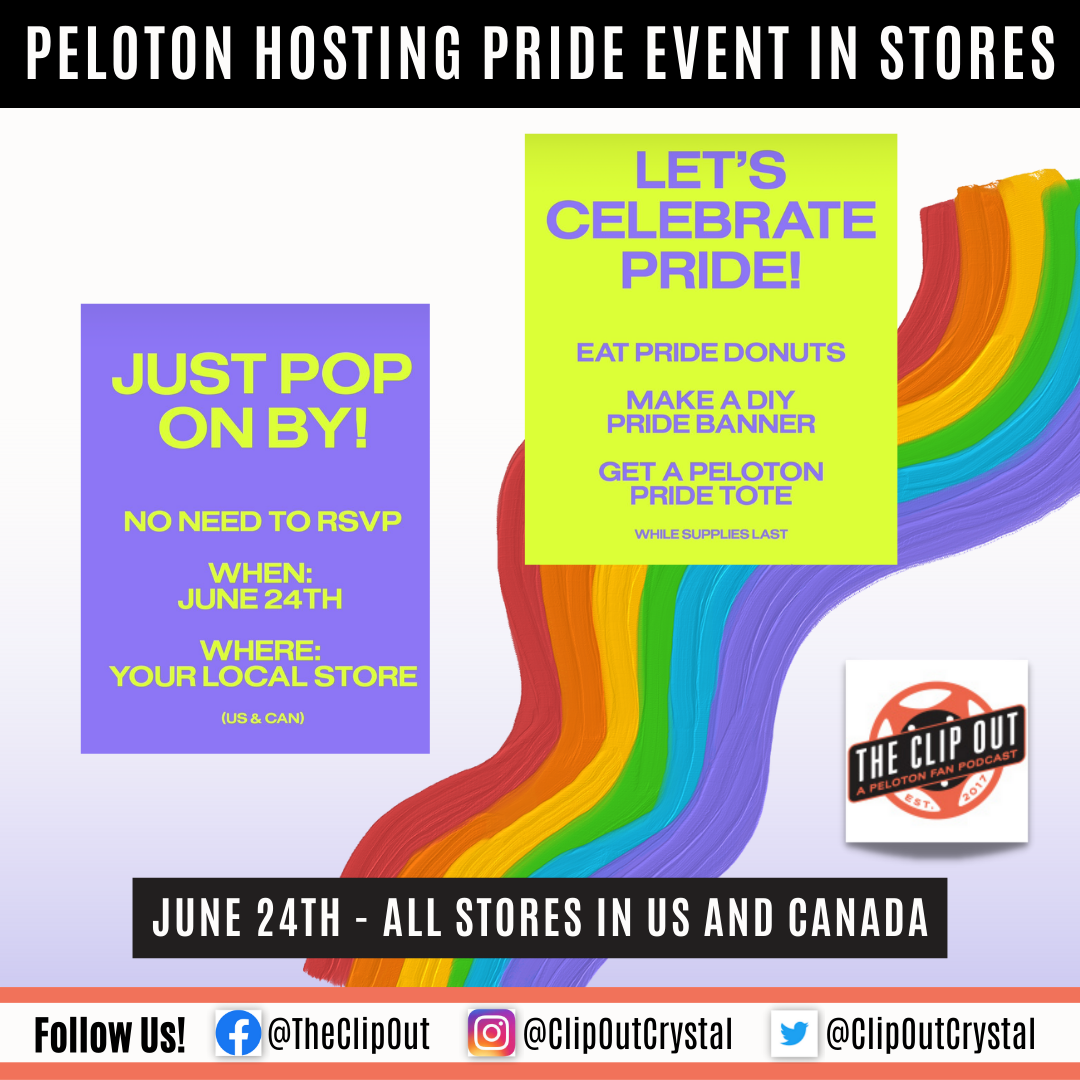 Celebrate Pride in Style at Peloton Stores on June 24th
Get ready to show your colors and celebrate Pride in a fun and unique way with Peloton! On June 24th, all US and Canadian Peloton stores will be hosting a special Pride event to honor the LGBTQ+ community and spread love, inclusivity, and empowerment. There's no need to RSVP – simply drop by your local store and join in the festivities.
To kick off the celebration, treat yourself to some delicious and colorful Pride donuts that will be available for all attendees. These sweet treats are not only scrumptious but also serve as a symbol of unity and love.
But the fun doesn't stop there! Channel your creativity by making your very own DIY Pride banner. This activity allows you to express your individuality and support for the LGBTQ+ community while crafting a beautiful keepsake to take home and display proudly.
And, of course, no celebration is complete without some swag. At the event, you'll have the opportunity to get your hands on an exclusive Peloton Pride tote. This stylish and practical accessory is perfect for carrying all your essentials while showcasing your support for the cause.
The Pride event at Peloton stores promises to be a memorable experience for everyone involved. To find a store near you, simply visit this link and start planning your visit. Join us in celebrating Pride and making a statement of love, acceptance, and unity – because together, we ride as one. 🏳️‍🌈🎉🍩🛍️
See something in the Peloton Universe that you think we should know? Visit theclipout.com and click on Submit a Tip!
Tune in to The Clip Out every Friday to hear Tom and Crystal's take on this and other hot Pelotopics. We're available on Apple Podcasts, Spotify, Google Podcasts, iHeart, TuneIn. Be sure and follow us so you never miss an episode. You can also find the show online on Facebook.com/TheClipOut. While you're there, like the page and join the group. Lastly, find us on our YouTube channel, YouTube.com/TheClipOut, where you can watch all of our shows.