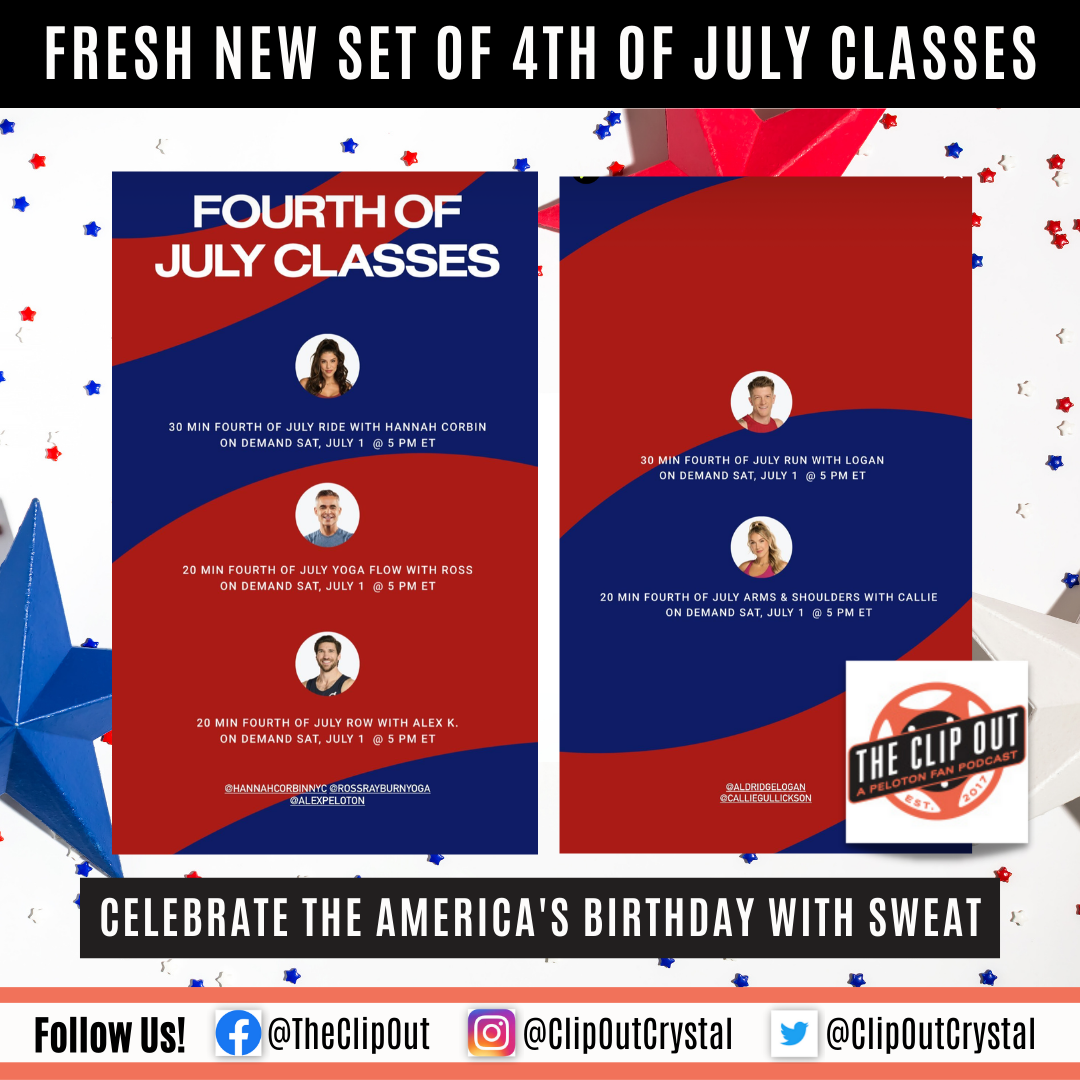 Celebrate America's Independence Day with Peloton's 4th of July Classes
This Fourth of July, why not celebrate with a little sweat? Peloton is bringing the holiday spirit to your workout routine with special themed classes to commemorate America's Independence Day.
Party (and Sweat) in the U.S.A
Our beloved Instructors have curated a series of exciting sessions across a range of workouts – from cycling and running to yoga and strength training, plus rowing. These classes are infused with patriotic energy, featuring an upbeat playlist of American anthems and hits that will keep you motivated and moving and, with 5 new classes to choose from, it's easy to find something to get you into celebration mode.  Classes are available in the on-demand library, or you can follow the links here to add them to your daily stacks:
Baby, You're a Firework
Hop on the Bike for a high-energy, fireworks-worthy ride, or lace up for the Tread class where you'll be running alongside the rhythm of iconic American tunes. Or perhaps you'd like to salute the (American) sun with some yoga? Ross's Independence Day flow will help you find balance and peace amidst the festivities.  Add in a little strength with Callie and a Row with Alex K., and you'll be celebrating in sweat in no time.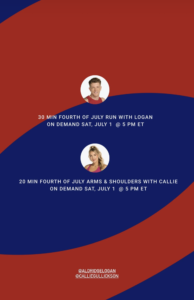 Fight for Your Right to Party….and Exercise!
So put on your red, white, and blue workout gear, and join us for the Peloton 4th of July classes as we wish 'Merica a happy 247th birthday. Make this Independence Day a memorable one by sweating it out, having fun, and commemorating the occasion in Peloton style.
Happy Fourth of July, TCO family! See you on the leaderboard.
See something in the Peloton Universe that you think we should know? Visit theclipout.com and click on Submit a Tip!
Tune in to The Clip Out every Friday to hear Tom and Crystal's take on this and other hot Pelotopics. We're available on Apple Podcasts, Spotify, Google Podcasts, iHeart, TuneIn. Be sure and follow us so you never miss an episode. You can also find the show online on Facebook.com/TheClipOut. While you're there, like the page and join the group. Lastly, find us on our YouTube channel, YouTube.com/TheClipOut, where you can watch all of our shows.