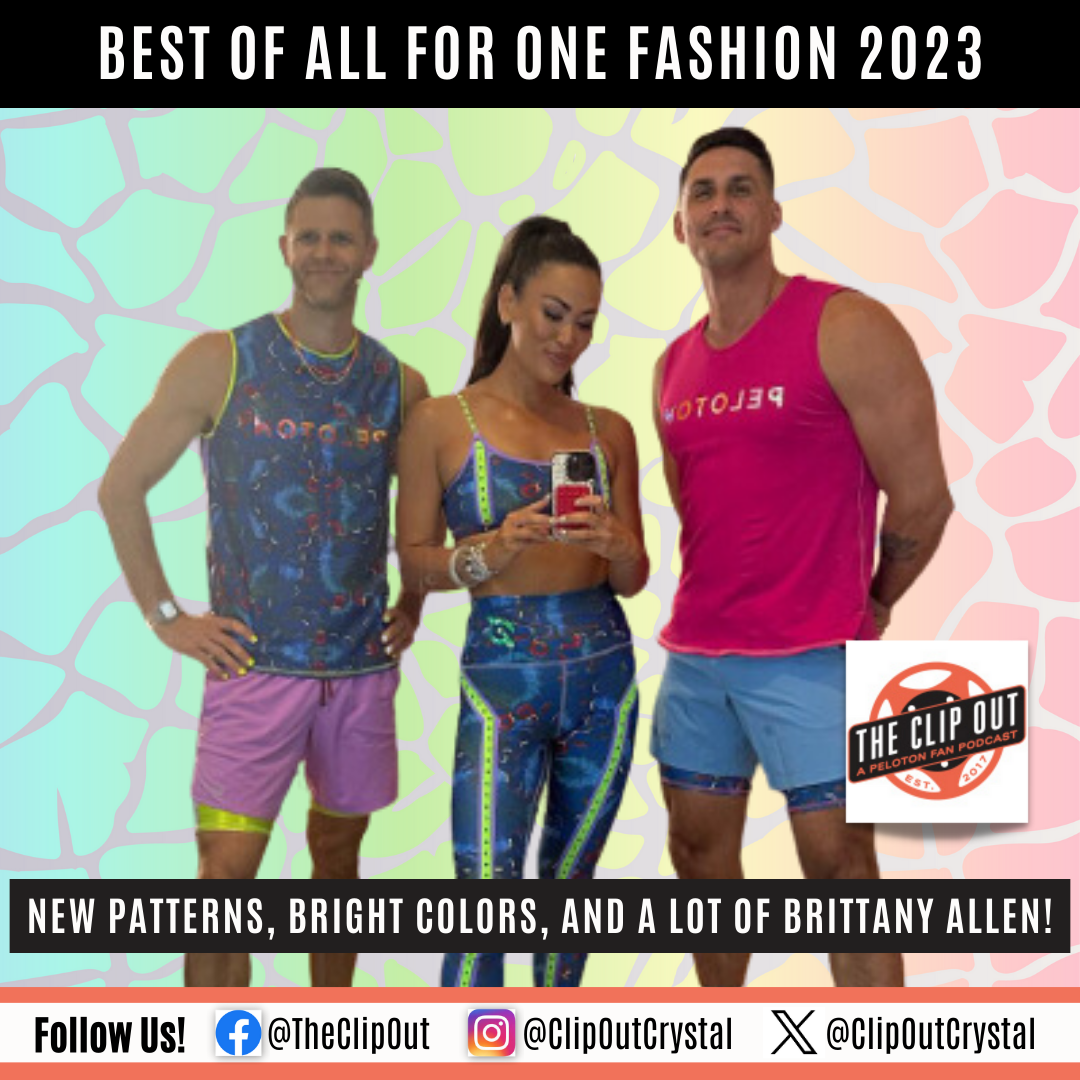 Best of AFO (All For One) Fashion 2023
Another AFO music festival has come and gone, and we won't forget the music, the workouts, the excitement, and especially the outfits. The biggest surprise that we shouldn't have been surprised by? Brittany Allen may not be a musician, but she was definitely a featured All for One artist- Jess King said she "designed custom looks for the entire festival!" (And she was WORKING, if this shot is any indication.) From the colors to the themes to the tiny details, instructors brought their A-game.
View this post on Instagram

Ash Pryor (in the very first row class with members) didn't forget to shine in red, emerald green, and royal purple with (detail alert!) gold accents for Chaka Khan. While Ash didn't note in her IG caption, we're pretty sure this was a Brittany Allen look based on the others we saw.
View this post on Instagram

Jess King, Anna Greenberg, and Kristen McGee in coordinated outfits for their Hozier workouts: walk, Pilates, and yoga flow respectively. Their outfits had various combinations of the same emerald green we saw on Ash, bright magenta, royal blue and baby blue- glad they got a picture together so we can see how awesome it looked! (Unrelated- I thought Jess was Kirra Michel at first in this picture. How have I never noticed that they look a bit alike?) Click through and you'll see Denis Morton, Erik Jager, Matt Wilpers, and Jeffrey McEachern join the party, too!
View this post on Instagram

Chelsea Jackson-Roberts in some of the same colors, but also a pearly white two-piece with disco-flared legs for her Chaka Khan yoga flow.
View this post on Instagram

Chaka Khan seemed to bring out the best in AFO fashion- Hannah Frankson lit up even a back hallway in super-shiny red and gold with a cutout bra. (Per her friend Joslyn Thompson Rule- she even "broke the internet" with this one!)
View this post on Instagram

Camila Ramón showed off three different looks- an ombre striped romper for Skrillex; bright teal fishnet, silver, and patterned black leggings for Rauw Alejandro; a gorgeous pink-and-red set for Machine Gun Kelly. Talking again about the small details: check the 3-D eye makeup designs and silver chains on the second look!
View this post on Instagram

Olivia Amato rocked baby green and teal snakeskin pattern with green gems and crystal-encrusted shoes.
View this post on Instagram

Leeanne Hainsby was lovely in pink, gold, and red (not to mention an adorable layered ponytail) teaching her first live class at PSNY!
View this post on Instagram

Back in England, in the rare NON-Brittany Allen look, Sam Yo paid tribute to ZZ Top!
View this post on Instagram
Again in a non-BA look, Susie Chan topped her "extraordinarily tight" leather-look leggings with a sparkling "wing" cape for her 30 Seconds to Mars run.
View this post on Instagram

Back in NYC, Callie Gullickson brought her own energy (and enough for the whole studio) in a very Callie outfit featuring pink, green, AND blue neons along with a baby purple accent. More fun hair, and note that even her ponytail ties are neon!
View this post on Instagram

Another similar color scheme- Rebecca Kennedy in a one-piece skort for Katy Perry dance cardio. The skirt look isn't seen frequently at Peloton- maybe a sign of things to come?
View this post on Instagram

Katie Wang showed off her FIRST Brittany fit posing with Andy Speer and Cody Rigsby for their Katy Perry classes. I'm spying a common abstract kaleidoscope-type print on all of these- dark blue with lighter blue, red, and pops of neon yellow- including Andy's matching manicure. In Pic 2, we see the colors coordinate perfectly with Camila's romper (with boots this time!)- and what happened to Cody?) Could this pattern be part of the (we hope!) incoming BA collab?
View this post on Instagram

Mariana Fernandez might be the most glowing of the entire instructor bunch in neon yellow with gemstones- be sure to click through to her blacklight photo and see how this one lights up!
What else was out there? This red and purple look on Selena Samuela, a Rauw Alejandro tribute on Rad Lopez, a vest-and-plaid combo on Charlotte Weidenbach, Kendall Toole's Skrillex clubwear, Mila's LL Cool J workout hoodie, Mayla Wedekind and Jenn Sherman's denim-inspired Eagles looks, Marcel Dinkins's listening party bright pink, Kirsten Ferguson's City Girls leopard-print set, girly but tough red and pink for Kendall Toole in Machine Gun Kelly shadowboxing,  two-colored neon for Adrian Williams's Skrillex row, and two more hot row two-pieces for Ash Pryor!   
Which one's your favorite? Did Brittany get some sleep after the week she's had? How many of these looks are a hint at things to come to Peloton Apparel? Why does the normally fashion-forward Cody allow himself to be photographed in pulled-up white tube socks? (Okay, maybe it's just his thing.)  And how many more of these classes have you bookmarked after clicking through from this article? (For me… quite a few!)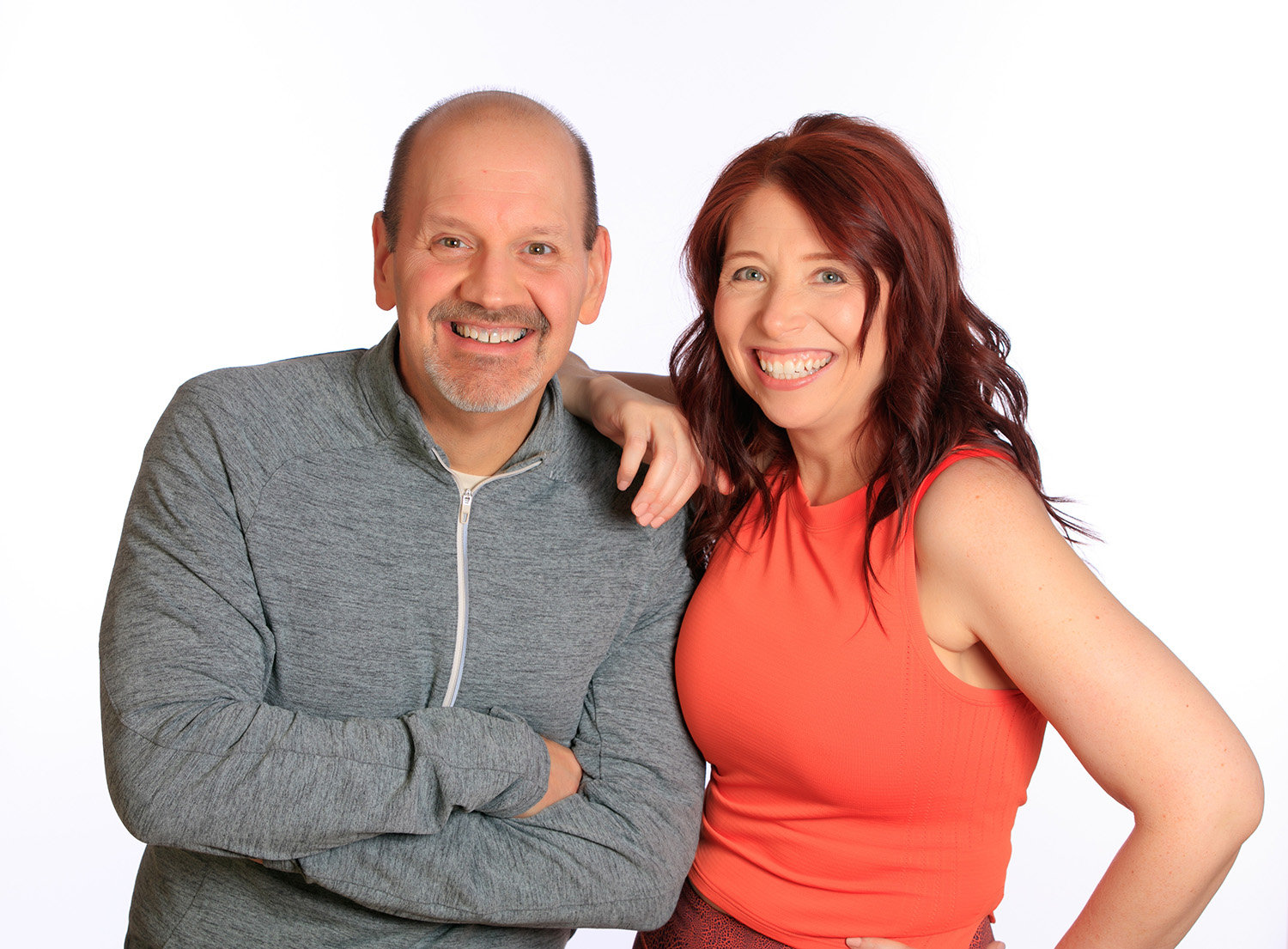 Subscribe
Keep up with all the Peloton news!