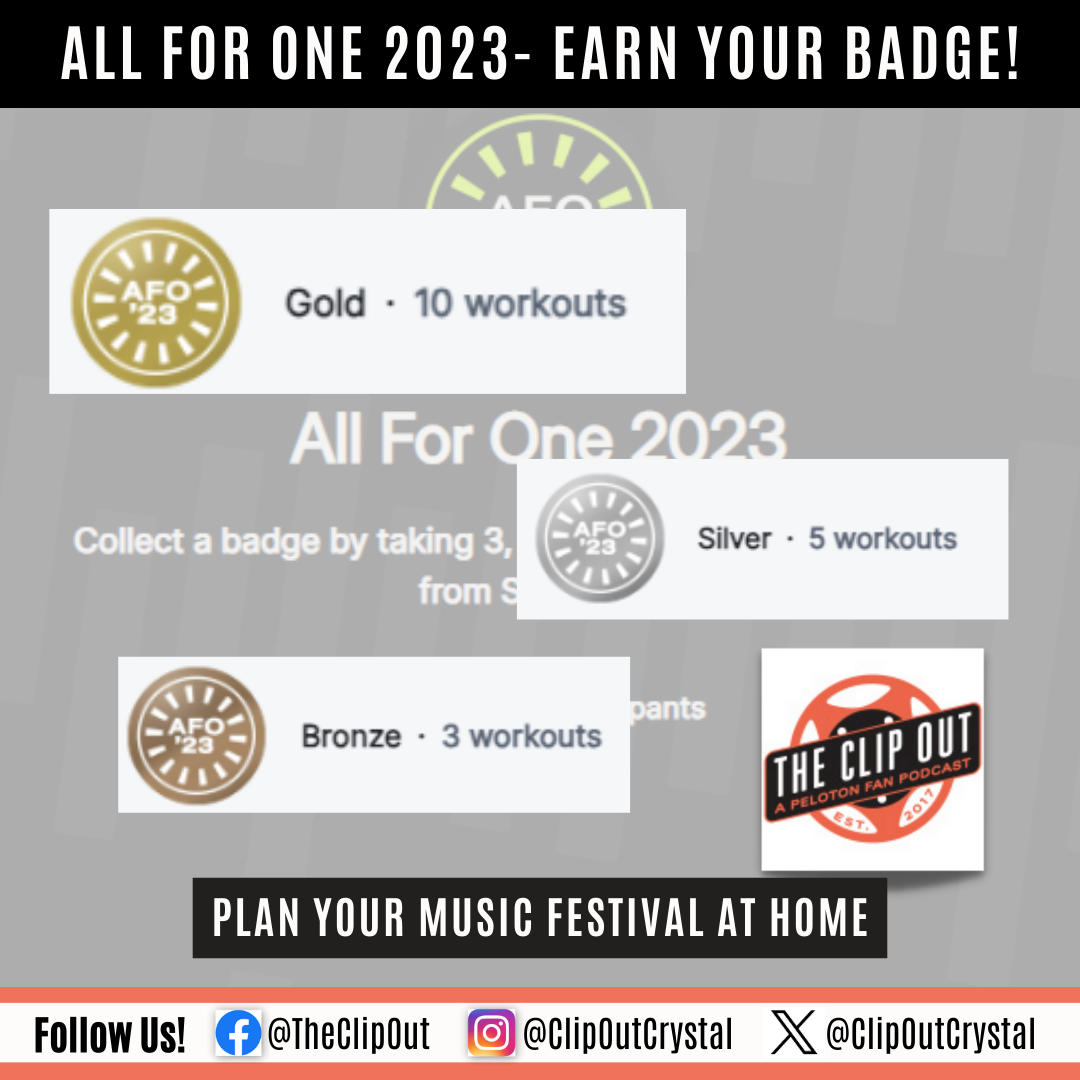 All For One Badge Requirements are Live!
Peloton fans are in for a treat as the All For One music festival returns in 2023 (starting today!)! To celebrate, Peloton is offering an exclusive badge to members who take 3, 5, or 10 All For One '23 classes or Lanebreak levels between September 7th and September 16th. Get ready, because it's been a while since Peloton has featured a "flash challenge" badge with a time limit like this!
Music Festival in Your Own Home
The All For One music festival is set to feature an array of multi-talented artists, and there's buzz everywhere about which instructors will be planning rides, runs, and rows for LL Cool J, ZZ Top, and Katy Perry. With so much excitement in the air, it's no wonder that fans are speculating how they'll have enough time to sample this incredible lineup.  But we are mostly an overachieving bunch, so I feel confident we're all going to get the gold!
Plan Your Badge!
Members can earn their All For One '23 badge by participating in these exciting classes and Lanebreak levels. Yes, Lanebreak! Whether you're a seasoned Peloton veteran or a newcomer, this is an incredible opportunity to have fun while enjoying some of the hottest music on the planet.
So why not join the ride and earn your exclusive All For One '23 badge? You'll not only be proud of your achievement, but you'll also have a fantastic time! What will your custom festival include?  Tell us in the comments below!