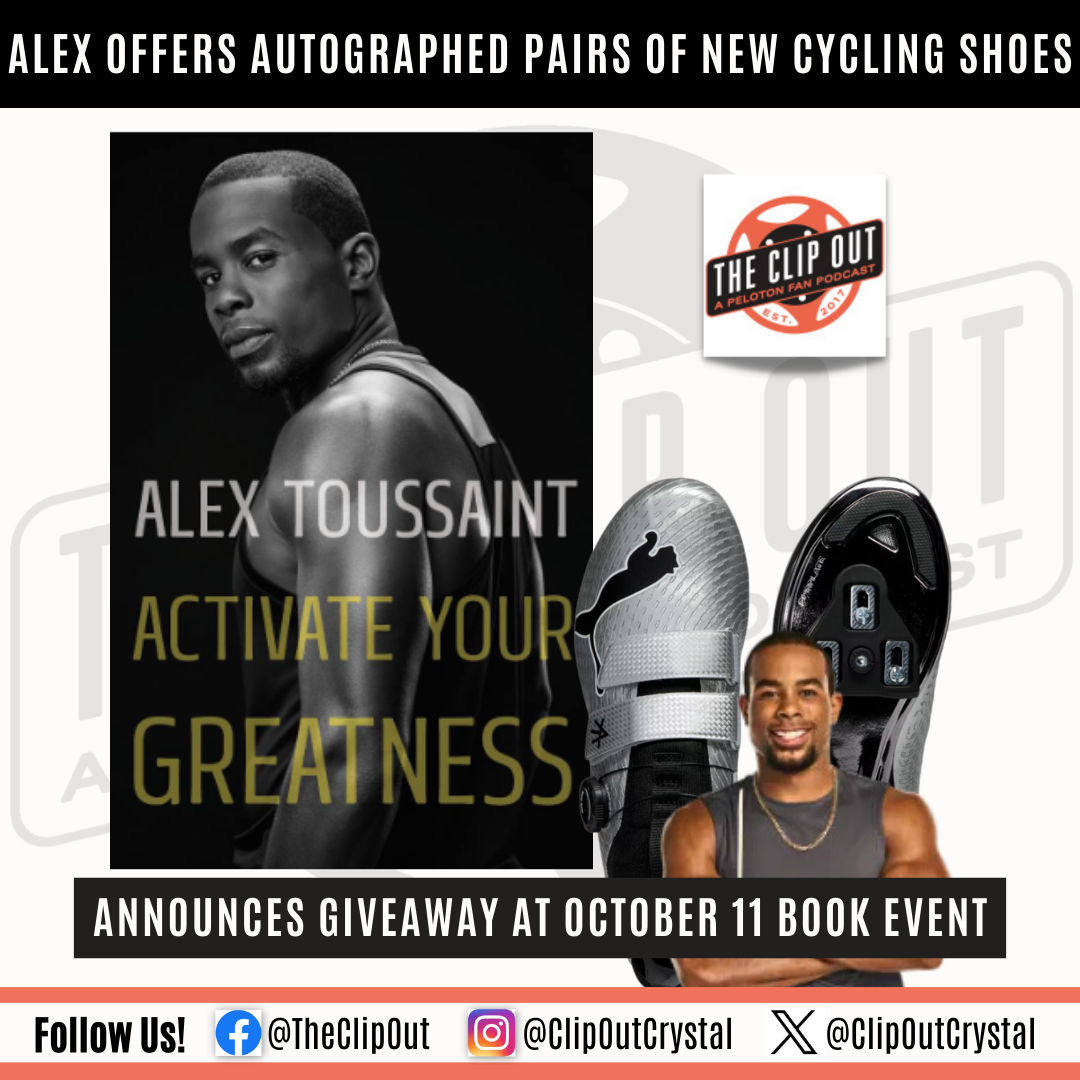 Alex Toussaint Announces Autographed Shoe Giveaway
Calling all Alex Toussaint fans!  If you're planning to attend his Activate Your Greatness book-launch event on October 11 at Irving Plaza, Alex has sweetened the deal just a smidge!  In addition to discussing his upcoming book, he announced yesterday via Instagram that he will also be giving away several autographed pairs of his new Puma AT X PWRSPING cycling shoes.
How to Get Them
Announcing the giveaway in a post-workout Instagram story, Alex, noting that he's in his "season of giving blessings", explained that the shoes would be given away randomly.  It could be based on his favorite number, your energy in the crowd, the vibe he picks up from you or anything in between.  So, show up and be ready!  
A Busy Season for AT
Between his book release on October 10, and the launch of his new cycling shoes (available for purchase in the Puma app on September 22 and in the Puma NYC flagship store on September 29), it's shaping up to be an exciting – and busy! – time for Alex!  We can't wait to watch it all unfold!