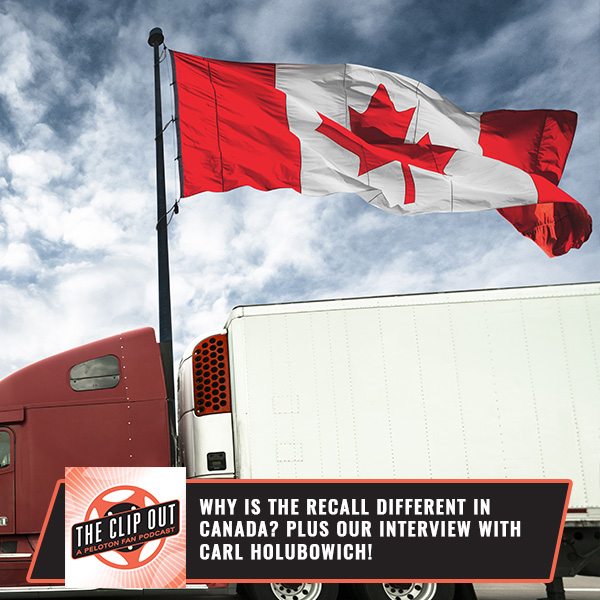 310. Why Is The Recall Different In Canada? Plus Our Interview With Carl Holubowich!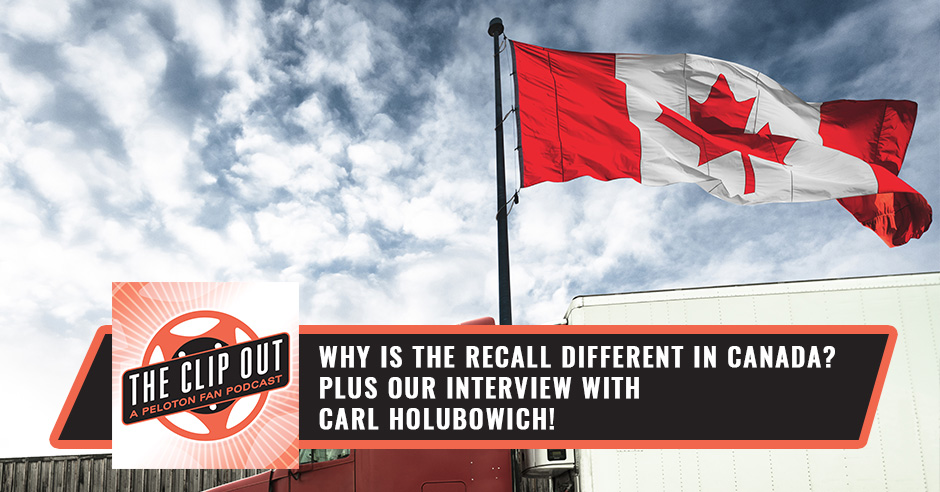 • Bike+ now available on Amazon.
• The Peloton recall hits Canada.
• Peloton was featured at Google I/O 2023.
• HBO's 'And Just Like That' having difficulties lining up product placements because of Peloton.
• Peloton's former CFO featured on Fortune.com.
• Peloton's former CMO featured on TheDrum.com.
• Peloton's former Chief Commercial Offer named CEO of Beauty Pie.
• Chief Product Officer Tom Cortese shares a throwback post on IG.
• Android Developers YouTube channel talked to Peloton developers.
• Architectural Digest spoke with John Foley about his latest venture.
• Dr. Jenn – How to make realistic workout goals.
• Kendall Toole hosted a cornhole watch party.
• Logan Aldridge featured in Well+Good.
• Olivia Amato is doing a meet & greet at the Puma store in New York.
• Bradley Rose spoke with Travel & Leisure about working out on vacation.
• Joslyn Thompson spoke with Fit & Well about core workouts.
• Emma Lovewell was on CBS Boston.
• Jenn Sherman is participating in the Philadelphia Eagles autism challenge.
• Jenn's Menn is auctioning off a 2nd Row bike at PSNY to raise money for Alzheimer's Association.
• Matt Wilpers, Andy Speer, Mariana Fernandez, and Marcel Dinkins did their timed mile.
• Michael Jackson Broadway Musical (directed by Ross Rayburn's husband Christopher Wheeldon) recoups investment.
• Angelo/MetPro – Tips for when you're not eating enough.
• The latest artist series features Bruce Springsteen.
• Jenn Sherman was excited about the news.
• PCMag reviews the Avion Strong Series rower.
• Oura rings now integrate with Peloton.
• Andy Speer debuted Total Strength: Density Training.
• Alex Toussaint teases outdoor walks.
• Birthdays: Christian Vande Velde (5/22)
All this plus our interview with Carl Holubowich.
—
Watch the episode here
Listen to the podcast here
Why Is The Recall Different In Canada? Plus Our Interview With Carl Holubowich!
We are a few weeks away from Disney World, which means we're a few weeks away from our Orlando meetup. 
It's going to be in June or whatever. That's a Friday.
We do it on a Friday because when we do it on week days, people struggle. We're going to be at the bowling alley. We're classy like that.
It's called Splitsville. It's in Disney Springs. The idea is since we are going to be staying on the property and we don't usually rent a car when we're there, we wanted to be someplace close by but also accessible. Splitsville was nice enough to work with us. There are a lot of people that have said they are coming. We are looking forward to meeting you guys. We hope that others who are tuning in will join us.
I will be in a Disney days. You know I love freebasing Disney for five days at that point.
I'm pretty sure you'll find a way to have some Mickey bar even though we are not on the property.
They don't have Mickey bars there.
I still think you'll find a way.
I don't know how. It's going to be all melty. There will just be Mickey soup.
It's not like you're above it.
It would be warm by then. It sounds gross. Honestly, I don't know if I ever had a Mickey bar in the park. I only have them on the cruise ship. When we go on Disney cruises, the food is amazing. As you know, I don't like amazing food.
You like you're very eight-year-old boy's food.
A lot of times, I'll be like, "That dessert is very fancy. I don't want it. Can I order the dessert off the kids' menu?" They would then bring me a Mickey bar. By the third night, they know. They're like, "If there's no ice cream on this menu, he just wants a Mickey bar," then they'll bring a Mickey bar. By the fifth night, they'll bring me two.
I remember the last two servers we had when we were on the cruise. They make up your plate like Mickey ears on the plate and all kinds of things.
They try to make it fancy.
They love trying to get you to eat surprising things. They always roll their eyes at you. On the first day, they're like, "Oh."
They think I'm going to be mad or I'm going to be like, "This food is garbage." I'm like, "No, I'm weird."
By the end, they're like, "This guy is just always like this."
"He's just weird. Now we feel better." I get many snooty people that complain about weird stuff.
Do you remember that one cruise we went on where we sat with a couple? Tom and I went on a Disney cruise, just the two of us. When you do that, you get seated at the same table with other people.
They'll make you share a table if they don't have two tops because it's lots of families.
If you've never taken a Disney cruise, you may not know that your servers follow you from restaurant to restaurant every night. You have the same servers the whole week that you're there or however long of a trip you're on. We had this couple that we shared the table with. They were super nice. This is not a bag on them. It was just they were so different than us. Every single meal, this lady had a whole thing she had to go through like, "It doesn't have this. It doesn't have that."
She inherently had some sort of teleconference with them before she arrived laying out her food allergies. We were not being sh*ty, but we were like, "What can you eat?"
They were super nice.
They worked with her.
The couple was also nice.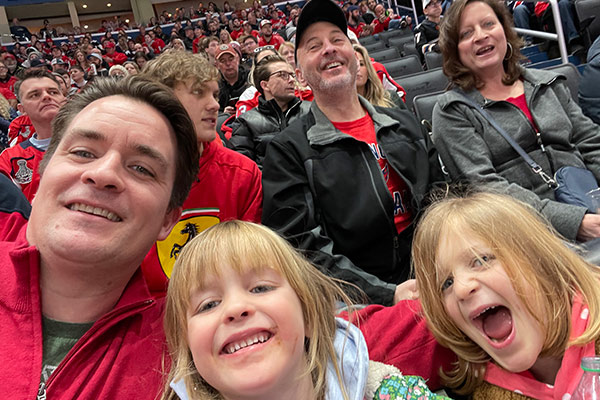 You think I'm limited.
It was interesting because as weird as I feel Tom is at our house and how we have to make all these things work everywhere we go, how difficult must that be for other people who are this limited? I can't even imagine. It was nice that they worked with her. I love Disney cruises. They are great.
What pray tell do you have in store for people?
This is not a Disney podcast. We have some news about what's going on over on Amazon, and we got to talk about this recall. I got lots of questions. I also have answers.
Thanks to Canada, we have some answers.
We're also going to dig into some interesting things that we found from Google's conferences, and some interesting things that showed up on Amazon about how they partner with Peloton. There are also some interesting things going on with shows like HBO's and Just Like That product placements. We'll talk about that. We're also going to talk about the fact that several past employees of Peloton are featured in the media.
It's a real media tour.
There's more lawsuit news. We're going to update you on what's going on with the instructors. Lots to come. We have a visit from MetPro, Angelo. He is going to talk about when you're not eating enough like when you cannot get enough food, and you're not sure how to do that. We have a visit from Dr. Jenn, and we are going to talk about how to make realistic workout goals. Lots and lots of good stuff.
Before we get to all that, shameless plugs. Don't forget, we're available on Apple Podcasts, Spotify, Google. Wherever you find the podcast, you can find us. While you're there, be sure and follow us so you never miss an episode. Maybe leave us a review. That's always super helpful. If you want to help out the show, the easiest thing you can do is share it on your social media. Whenever Crystal posts, "There's a new episode," click share and let your friends and family see that we're out there.
You can find us on Facebook, Facebook.com/TheClipOut. While you're there, like the page, join the group. It's a great way to stay up to date on things throughout the week. Sometimes people have been asking questions. It's certainly a safer environment to ask a question than the OPP because if someone isn't cool, we kick them out. You can also find us on YouTube, YouTube.com/TheClipOut. We have a Patreon, Patreon.com/TheClipOut. For a little bit of money, you can get these episodes ad-free. If we get them early, you get them early, and there are lots of bonus episodes.
We finished up the timeline. We've gone through each year in the existence of Peloton, and walk you through the major events of each year. Also, if you don't want to hear us talk about it, it lives over on our website. You can go take a gander at it over there. Finally, we have a newsletter that you can sign up for at our website, theclipout.com, where we include the links and all the things that we talked about in this. If we have any other exciting news that we can't wait to share, we'll send that out in the email. There's all that. Let's dig in. Shall we?
We shall.
—
The Bike+ is now available on Amazon.
We knew it was going to happen eventually.
I wonder what took it so long?
When they first put this up on Amazon, they have a self-delivery option or self-setup. They didn't have that in place for the Bike+ at first. They had to make some changes for people to put it together themselves when they get it.
That swivel screen is the only major difference from a setup standpoint.
I don't know. In all seriousness, it should be, but the handlebars go on a little differently. The seat goes on a little differently. Things look a little bit different.
If you're tuning in to this, maybe you don't have a Bike+ but you might have a bike. That doesn't seem like there are tons of people who only have a tread or only have a rower.
That's true. Most people's entry point was the bike, or the Bike+ for some.
If you're an app user and you're looking to finally get a piece of equipment, you can do that over on Amazon. It's 8% off.
For all I know, it's like that everywhere. I just happened to think it was interesting.
With Prime Day coming up and we know Peloton is taking part, maybe it'll go all the way up to 9% off.
I think there's going to be some good sales on Prime Day this 2023.
Every year, I'm like, "What's the big deal?" People buy a bunch of stuff, so it seems to work for them. I'm always scrolling through the deal and I'm like, "I don't care."
Try new things to know what works for you.
Click To Tweet
We buy so much stuff on Amazon all the time. I feel like Amazon Prime Day for me are things like, "I've been meaning to get those and that is a good deal. It is cheaper right now." I've been on the cusp of buying, so they got me.
A lot of the stuff I buy, I see on my deal sites. I'm like, "I could use a remote-controlled cockroach."
That's a real purchase.
That's a great price for a remote control cockroach. Do you know how much those normally are? You got me, Amazon. I'm on board. Now I'm like, "Can I make nine of these roaches all be controlled from the same remote?"
That would be amazing. Can you imagine how much Brian would freak out?
The lord of the roaches.
I would love to see you do that to Brian and have one scoot across the floor. He would die.
That would save us money on college tuition. Let's talk recall, shall we? We did talk about the recall. It was the headline of the episode. After we recorded, there was a follow-up recall for Canada. They were a day or two behind. They have issued a recall but within the verbiage of their recall, there was some information that seems very enlightening. It's information that we didn't get in America because the man doesn't want you to know.
I don't know about the man. They're saying in Canada that the issue seems to be most prevalent for users rather that are taller than 5'11" or weigh over 250 pounds. That is important information because remember, we've only seen 35 complaints of injuries that occurred in the United States. Canada only had one incident and zero injuries.
That's because they're all wearing hockey pads when they use their Peloton. They're protected.
In all seriousness, this would have been good information to have. There is no way that Peloton would not have issued that information if they were allowed.
I'm no scientist, but I feel that the Laws of Physics are probably the same in Canada. If you're buying a paperback, they break it off in Canada. I don't know what the hell they got against paperbacks in Canada, but every paperback I ever bought was like $6.95 in America and $7.95 in Canada. Canada hates readers. I don't know why this wouldn't be included in the verbiage in America. As we've learned throughout the process with the Tread+, the verbiage is very controlled by the CPSC.
I don't know what their rationale was but there is no doubt in my mind that was a CPSC decision. They made the rules. If Peloton had a problem with Canada saying it, they would have said so. There's no way that they were like, "Canada, you can say this but in America, we can't," or that Peloton made that decision. That is above them. There's no other way to read that.
Ultimately, this is good news that maybe people can chill out.
Can we just talk about the articles that have been out there? They say things like, "Peloton had to recall all these bikes. It's terrible." Actually, they didn't. It is a seat post-recall and that's another thing. The CPSC also said they couldn't call it a seat post-recall. I bet you they said it was a bike recall.
It feels like a hand slap for how things are done.
I agree. This is punitive.
It's like, "We're going to make you word this in the sh*tiest way possible."
These are things we'll never know for sure. Peloton can't come out and tell us this.
Google Honda recall or Ford recall. It seems like they all got hundreds at any given time. We now know that it seems to be predominantly affecting people who are  5'11" or higher and 250 pounds or heavier.
Either way, if your bike is affected, you could get the seat post if you want to do that.
I just want to make it clear. That's where I was headed. In no way, shape, or form are we saying that you should not get your post replaced and fixed. Who knows when you'll gain weight? Who knows when you'll have a growth spurt?
In all seriousness, somebody else could use your bike or you could wear out over time or whatever.
You could have a friend or a loved one who wants to use it. Maybe you finally get rid of the man in your life and you get a man who's 5'11" or higher. I know from when I was on dating sites, that tends to be what most of the ladies are looking for.
It's 5'10" and up. I'm just saying.
If he's 5'10, he's going to lie and say 5'11. They're just going to.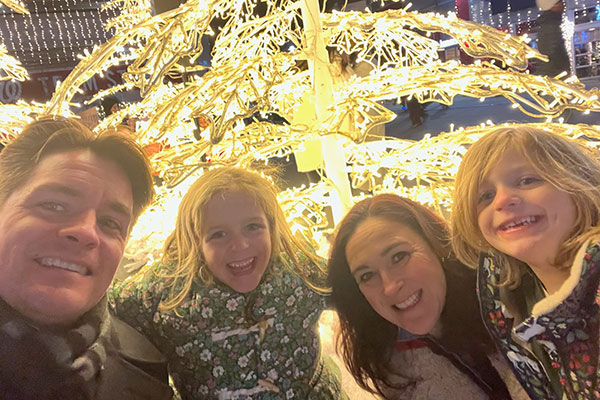 Also, if you do decide you're going to replace it, it's super easy. You go to the link and ask for it. It's the easiest thing. They'll ship it to you, and you put it on yourself. You don't have to schedule anything. It's very simple.
We haven't had to do it because you have the Bike+, but from everything I've heard that people are talking about online, it sounds like it's a super simple thing to swap out. I would be intimidated by making that, but from everything I've read, people are like, "This is no big deal at all."
This is coming from our bike fitter. Ask the fitter or the gentleman who was on that did my whole bike fitting for me.
I don't think we can trust his opinion of what's easy.
That's not what I was going to say at all. What he did say is that if you are an individual, regardless of your height, and you ride all the time with your seat post back, that's going to put a strain on the seat and the seat post. If you do that, you probably need to go ahead and get a new one to replace it, especially if you're on the heavier end, because you're putting more strain on that. It makes sense.
Google IO 2023 occurred. They did something with Peloton. I don't know. This was so tech. I just glazed over, but you are excited. Tell me about it.
It's talking about how they have worked together with Peloton. Do you know how we talked about Samsung Gear that now the app was on and integrated? This is referring to that integration. They were excited about how they were able to make such a good fitness experience for the members and support the Pixel watch, Pixel tablet, Pixel fold, and all those things. That's pretty exciting.
I have a Pixel. You caved and went to Apple, but I have remained loyal.
I have to try a lot of new stuff too.
Screen Rant, which it's weird for me to be referencing Screen Rant on this show. It's not Reel Spoilers. I had a moment of, "I don't talk about fun stuff here." Fun for me.
Thanks for being here, Tom.
They had an article about And Just Like That, which for people who have forgotten, that's the Sex And The City sequel series. You might remember that in the last season, Carrie Bradshaw's husband was beaten to death with a Peloton. He was stabbed by a Peloton. A Peloton murdered him.
No. That's not what happened.
This 2023, they're going out trying to get brands to work with. All of them are like, "Yeah, so you did Peloton dirty." It was funny how in the article they're talking about Gucci. Gucci is like, "What's going to happen in that Gucci? Are they going to get strangled by a purse strap? We want no part of that."
Everyone said that Peloton knew. Clearly, they did it.
Anyone out there that still subscribes to the conspiracy theory that Peloton knew what was going to happen can suck it. If Peloton knew, all these other brands wouldn't be in a panic when they get approached. They'd be like, "Peloton signed off on that."
It also shows that brands had a very different feel and response to this death than the users did. People who were not necessarily already Peloton users but people who were anti-Peloton who weren't users got on this whole thing about how Peloton is unhealthy. You shouldn't be exercising, etc. In reality, all these other brands are like, "You did Peloton dirty." I think that's great. They deserve their comeuppance because they did.
It's a nice piece of karma.
It's nice to see karma occur within the same lifetime. There are a lot of people that deserve it but don't get it.
There is a whole rash of articles about former Peloton executives who now have new positions. We will pound through a couple of these. The first is from Fortune.com, "Peloton's former CFO reflects on what she learned from the company's rapid rise and fall."
She is now working at Alation. She's Jill Woodworth if you needed a little bit of a refresher. If you want to read about what's going on over at Alation, you should check that out. I will point out that in all of these, the focus is on where she worked, not where she's working.
It's funny that they're leveraging having Peloton on their resume to get these articles because that's what drive clicks. Always remember, even when people put "The rise and fall of Peloton," it still must have generated interest because you built the entire headline around Peloton, not Alation, whatever Alation is.
I don't know. I didn't read about it because I didn't care. That does not mean that I don't wish Jill Woodworth good wishes.
It's funny how people are in a mode of trash-talking Peloton but they still want the clicks. They know that it works. They must be doing something. Moving on to the next one, it's Peloton's ex-CMO and how she hit the ground running at Autodesk. Wouldn't she be hitting the ground driving?
It's a different auto.
Is it an automatic desk?
The tread is much easier to increase your incline and speed.
Click To Tweet
It's a software company.
Autodesk has nothing to do with cars or desks. Dara, you got your work cut out for that.
She has already launched three major brand campaigns.
The first thing is she needs to rename this company.
I bet you they all had to do with Ryan Reynolds
Finally, Beauty Pie names Kevin Cornils as its first CEO. He was the Chief Commercial Officer.
That's what they called him. He started off at Peloton over international. He was the guy that led the UK and then eventually, Germany. When the shake-up happened, he got a new title. He started at Peloton with the International stuff.
He's at a company called Beauty Pie.
It's a cosmetic company.
Amazon had an article about how Peloton is using Amazon Redshift to unlock the power of data.
There were some interesting statistics here. Peloton has had massive growth. We know that, but they talk about the data specifically. I wanted to talk about this because of so many people. I'm so tired of hearing the same thing. We have been doing this for so long. They have to get rid of things, guys. They can't keep it all out there because it's a ridiculous amount of data, so much that you can't even wrap your head around it. Redshift is the first fully-managed petabyte-scale cloud data warehouse. I didn't even know we had moved to a petabyte, but we're there.
One exabyte is equivalent to 119 billion song loads. With Redshift, you get access to that data architecture. It breaks down internal data silos. You can share the data with multiple support users. They talk about this volume of Peloton. As Peloton's business has evolved, the amount of data that it is generating and analyzing has grown exponentially. From 2019 to now, Wang reports the amount of data that the company holds has grown by a factor of 20. In fact, a full 95% of the historical data that the company has generated has come in the last four years.
This growth has been driven by surges in the number of users on Peloton's platform and the variety of data that the company is collecting. It says that in 2019 and 2020, Peloton grew. They knew that they needed to manage an explosion of data from users related to their business. That's when they moved over to Redshift. This gets into a lot of talks that I don't care about. Feel free to read this. If you join our newsletter, you will get this article sent right to you.
I do think that it is super interesting. It's just that I don't want to get that much into the weeds on the show. I find this absolutely fascinating. We are not just talking about the streaming that is happening. We are talking about how Peloton collects data from us as users, and how they take that data and then use it within their systems. There are a lot of different kinds of ways you can look at data. This is absolutely fascinating. A factor of 20.
That's a lot.
There is no way this was not driven by our timeline.
It's Tom Cortese's throwback post.
He showed that in December 2013, they opened the first store in Short Hills, New Jersey. They had pictures of the first still ads with Rebecca Kennedy, and the first video ad with Emma Lovewell. It's so funny that both are instructors now.
Neither were instructors at the time. They were fitness instructors that they hired as models in their commercials. That's funny how that came full circle. We know Tom enjoy the timeline because he was kind enough to reach out and tell you so.
We shared that in the previous episode.
Not everybody tunes in every week, even though they should, but welcome back. More computer nerd stuff, the YouTube channel Android Developers posted a story about Peloton and how Android developed.
I didn't read this one.
There's nothing to read. It's a YouTube video, but me neither. It's out there. It's showing you what they do to make it work. It's really short. It's a minute and a half or so.
It says, "Peloton across screens." Is this showing how it works with all different kinds of Android? Is this similar to what we saw over on LinkedIn but just a video about it?
I wonder if this might be the same thing they showed about iOS. It's showing you how it'll work on your tablet, phone, smartwatch, etc. It's a nice little piece.
When you have companies that are sharing your company as a spotlight, that's a big deal. That's awesome.
John Foley was featured in Architectural Digest about his new company where they send you rugs.
Ernesta, which still sounds like a drug though. I'm actually more intrigued after seeing this. This is the first time I've seen pictures of the actual rugs themselves. I am like, "I do like that."
I did scan this article. He talks about that it's not just them dropping off a rug at your doorstep but they'll come inside and help you move stuff. If you got to put it under your bed, they'll help you move your furniture so you can put it down. It's a little bit more than just, "Here's a rug, people."
It has a lot more character to it than I thought it would. I was picturing something plain. This looks crafted. This looks like something that has been created, not just produced if that makes sense. I'm curious where it's going to go. I don't know. I might get one, Tom. We have to support John Foley. He needs us.
I think he's doing okay.
—
Who is suing Peloton now? It could be you. Won't that be fun?
Is it? Can it?
I find this interesting. There has been a company that has been aggressive lately about putting ads in your Facebook feed if you're a Peloton user to try and get you to join their class action lawsuit. In the title of this subject, I put "suit" in quotation marks because they're not technically asking you to sue Peloton. They're asking you to participate in class action arbitration. Mass arbitration is what they said. This is how I interpreted it. All these companies are creating these terms and conditions where you can't sue them. Now, these companies are pivoting from mass lawsuits to mass arbitration. It makes you wonder long term how forcing people into arbitration will benefit the companies if the lawyers have found a way to still access the system.
Also, when they say that your fitness data may have been publicly disclosed, I would like a lot more information about exactly what they mean about being disclosed.
It's very vague because, in the first reading, it says that if you own a Peloton device and have followers, your personal fitness data may have been publicly disclosed in violation of a Federal Privacy Law. That seems vague. My guess is it's purposeful. If you're on a Peloton and you let people follow you, then you shared that information.
That's the thing. It says, "Do you have followers on your Peloton account?" You can make it private. That is your call. Peloton is making it available for you to share your information with your followers by making it public. At any time, you can change it to be private. I have chosen not to make mine private because I want to interact with people about the show, even though there are times that I regret that. In all seriousness, this is a decision you as an individual are making. I do not believe that Peloton is responsible for that. You have the ability to opt-out. You didn't have the ability at the very very beginning. This goes all the way back to the beginning, potentially, but you still knew that you were sharing that information.
You didn't have to exercise in that capacity.
At the end of the day, why do you care how people see what you are doing for your exercise? I don't understand. It's not like you're sharing with people that you have cancer, or that you take a certain drug every day. Why is this a thing?
Because it can be.
Because people just want money. They want to go after Peloton. My point is I've had people ask me about this. That's why I'm spending so much time on it. That's why I'm digging down into this because, at first blush, there are a lot of people that are going to be like, "I would just like the money. Thank you." You need to think about it. You need to take accountability for what you chose to do. You chose to be a public person.
Especially in this case. I even understand the purge lawsuit. I think it was dumb and I don't think they should have won. I understand that as a consumer if you're like, "They're doing this class action lawsuit. If I fill out this form, I might get a check for $40. Peloton has to pay that money. They're going to pay it no matter what so I might as well get my $40. I've done that with these class action lawsuits in the past."
This seems they're really grasping at straws.
In a way, I can't help but think if this is a good sign. The things that they're going after seem to be getting exponentially ridiculous. Maybe they're running out of real things to go after. I don't know. Anyway, we don't tell you about this to encourage you to do it. We tell you about it because we think it's dumb and we wanted to mock them.
That sums it up nicely.
Now that we're done mocking them, we're going to take a little break. When we come back, Dr. Jenn is going to have tips for you on how to make realistic workout goals, so stick around.
—
Joining us once again is Dr. Jenn Mann, licensed marriage, family, and child therapist, and sports psychology consultant. She was a five-year national team member in rhythmic gymnastics, and sports psychology for USA Gymnastics. It's Dr. Jenn.
Hello.
We have a question from Austin Lynch here. He says that he has two things. One, he wants to get back into a weekly workout routine and set realistic goals for himself regarding the type of exercise that he needs to reach these goals. I guess that was two all in one. Not a well-worded question.
He doesn't say what the goals are.
No, he doesn't.
It sounds like he needs to build up a workout program pretty much from scratch. The number one thing I would say is to start slow. The biggest mistake that I see people make is they do too much too soon, then they either burn themselves out or they get injured. That's an important part of the psychology of getting yourself into a workout program.
It's hard to find time to work out with the little ones running around or not even running yet.
Click To Tweet
There are a few things that I would recommend. We're here because we love Peloton. Peloton has a lot of different programs that you can start with, like a beginner strength program, intro to spin, intro to the tread, intro to rowing, or things like that. What I would recommend is to look at your schedule and what is realistic. Where will you put this exercise? Is it in the morning? Is it before you start work? Is it the end of the day after work? Is it on the weekends? What is it that you want to do and what you have room for?
I would start small. It is better that you under-goal yourself than over-goal yourself because then you can exceed your goals. Part of what we're also doing is helping you see yourself as someone who keeps their commitments to themselves because that's an important thing to build on. What you may want to do is start with either doing five minutes a day. You could do five minutes of core maybe twice a week, five minutes of upper body strength twice a week, five minutes lower body, and then maybe a stretch class for your other five minutes.
You can either build across the board or you can pick certain days and be like, "I'm going to do 10 minutes on Monday, Wednesday, and Friday, and then pick something that is consistent with those goals. Be careful that you don't overdo that. You don't go, "I'm going to do 10 minutes of running uphill." That's not a starting point. That is something you work up to. You want to start slow and build.
I also recommend working with someone like Crystal who has a background in Kinesiology and sports, and how to create a balanced program. At this point, I could probably write up my own schedule of workouts. Do I do that? No. I work with someone who knows more than me, but also because it makes me accountable. I'm able to out loud say, "I'm feeling burnt out with this thing from my last workout. Here's where I need to change. Here's where I don't."
Sometimes this person comes up with other great ideas for me that I haven't thought of. Sometimes also a little thing can make a big difference. Leading up to a very long run that Crystal and I did, I switched a bunch of my strength workouts, which are regular strength workouts, to strength for runners in the Peloton program. It's a shift that made me a little more excited about doing my strength work again because it's a lot of balance. It's a little bit different. It's different people. It's all that sort of stuff.
I want to recommend that you also sample different things. Don't make the assumption of like, "I want big biceps. I'm just going to do strength." You want to have a balance and also try things. Try a barre class, Pilates class, yoga class, or things that you wouldn't normally do. That variation will also keep you excited about your workout and prevent you from getting burnt out and doing the same thing over and over.
To that point, you should think about talking to somebody else to go through that. Even people who program their own stuff or do that for a living still get help from other people. I have found going through my physical therapy experience that there have been a lot of things that we have done that have been super helpful that I never would have done on my own. Even though I know some of them are helpful, I wouldn't have thought to use some of the things that we've been doing.
Sometimes you need that outside voice to challenge yourself.
That's the best way to get out of that rut. That's an awesome point.
Thank you so much for all that. Until next time, where can people find you?
@DrJennMann on all social media. I post my Peloton workouts on my Story so you can see what classes I am taking.
Thank you.
—
Kirsten Ferguson is out with an injury.
She said that she was going to be out for a while. She wanted to let everybody know that she was listening to her body and she will be back and not worry. She's taking care of herself.
Good for her and hopefully she mends quickly. Kendall Toole hosted a watch party for her big cornhole debut, "Come on over to my house and look at my cornhole." That probably disappointed people and they're like, "That's a game? Now I'm here. I can't just leave I guess." I don't feel bad saying I don't know what happened because I don't follow any sports. Do we know how she did?
No. I'm sorry.
She must have done halfway decent or she wouldn't invite people over to watch. I would think if you lost or lost badly, you wouldn't be like, "Come over and watch me get my ass kicked at cornhole."
I will also say I would have shared a video so that you didn't miss then. I'm sure there were lots of good and bad. The little bit we've watched of these things, you win some and you lose some, and they can turn so quickly.
Well+Good sat down with Logan Aldridge.
He talked about what his body has taught him. The whole article was about that. They asked several people. Specifically, Logan talked about his experience with not having an arm, how that has affected him and his life, and how it changed things. I love how open he is about this and how he always wants to help other people. He talked about this many times in his classes and other things about how his mom was like, "It's just an arm." When he talks about reframing things, that's a big piece of it. A lot of what we do when we struggle is reframing things. He had to learn that at an earlier age than most. At some point, we all have to deal with difficult things, and learning to reframe is a good way to do it.
Everybody talks about his situation from his perspective, which is fair. If you pivot a little bit and look at it from his mother's perspective, in that moment, she probably thought she lost a child. When she found out that he had "only" lost an arm, that probably was oddly a relief. She went from, "I thought I wasn't going to have a son," to now his arm. It's like, "I'll take that deal," because she probably spent a few hours thinking she lost her baby.
Those moments can put a lot of things in perspective. It's good to pass it on.
Olivia Amato is going to be doing a meet and greet at the Puma, New York flagship store.
I think it's the same place that Alex did his. It says that it's going to be on Saturday, May 20th at 2:30 PM. I'm sure that's Eastern time. If you haven't already, it's probably too late because you needed to RSVP very quickly because it's a limited capacity. I hope that you get to go if that's the thing you want to do.
Bradley Rose talked to Travel & Leisure about why you should let yourself off the hook a little bit from the workouts when you're on a vacation.
I totally agree with this. He talks about even if you cut it in half, even if you only do 10 or 20 minutes, even if it's only 2 or 3 days a week, it's something. You're on vacation and you should let your body rest. It shouldn't go all the time.
Over on the Superset, our Tonal podcast, we spoke with Tanysha Renee, one of the new instructors. She was flat out like, "I've given up on working out when I go on vacation. I used to pack stuff, and then I never did it. Finally, I made my peace with the fact that I'm on vacation, and I'm not going to do that." If you're a professional fitness instructor and you can't bring yourself to workout when you're on vacation, what hope do I have?
In all seriousness, we have to let ourselves off the hook and have a rest. It's okay. It's a week for most of us. There are some luckies among us that get to take very long days.
There are some people that maybe only get a weekend. It's a spectrum.
That is right.
Joslyn Thompson talked to Fit & Well.
Joslyn Thompson Rule.
Is she not using the Rule? It does not have Rule in this article.
I don't know, but I'm going to go by what she has listed on our Peloton site.
If you look at the photo credit, it's just Joslyn Thompson. If you look at the article, she is referred to as Joslyn Thompson. I know that she is Joslyn Thompson Rule at some point. I didn't say it because the article didn't have it. I assumed she dropped it like Rebecca Corbin dropped the Murray.
Peloton still lists her as Joslyn Thompson Rule for what it's worth.
I don't know. I did not mean to deadname her. Anyway, she talked to Fit & Well about core moves and stuff.
She said that if you want to get strong in your core, get rid of sit-ups, There are a lot of things that you can be doing to strengthen your core that isn't sit-ups. It is so true. Sit-ups just do one tiny thing for one piece of abs. We had a whole thing where Angelo walked through how you can strengthen your core. If you are a person who is doing things like biking and running, you need a strong core. You just don't need strong abs. I totally agree with this. As she said, get rid of the sit-ups, and do these other exercises. It's a lot better for you.
Emma Lovewell is still on her book tour but she was featured on CBS Boston while she was in town to throw out the first pitch at a Cards game.
Red Sox-Cards game. We were pretty much there basically is what we're saying. She threw out the first pitch and she was very happy with how it went. Just adding that as well.
That's good. That's stressful to throw out the first pitch.
She looks completely calm. She was very relaxed.
That can be a mean crowd. Boston can.
The Cardinals crowd is nice. If she would have done it here, she would never have had to worry because we are a baseball town. We love baseball here.
St. Louis is so behind the curve. They are probably like, "Who is she?"
That's so true.
Jenn Sherman is participating in the Philadelphia Eagles Autism Challenge if you want to kick in.
I thought this was nice because her husband Brett posted about it. It's for Philadelphia Eagles Autism Challenge and you can donate. It's all going to go towards this challenge. I thought that was cool.
Speaking of Jenn Sherman, Jenn's Menn is doing an auction of their own for charity.
Mitch Clearfield is leading the charge on this one. There is a wonderful opportunity. You can have a ride in the front row at PSNY on June 11th at 10 AM. They are taking over the entire studio. You don't have to do anything except show up if you win. How amazing is that? You don't have to wait in line.
The front-row auction or raffle portion has already taken place. But wait, there's more. They are now doing an auction for a second-row bike spot. You still have an opportunity to donate and potentially win. That's still going on. I believe it will still be going on by the time this comes out. It closes on Sunday, May 21st. If you tune in to us right away, which you should, then you still have a chance to do it. If you're tuning to us to this later, you deserve it that way.
Peloton can meet you in so many different places. It doesn't matter where you are fitness-wise or what you enjoy. There's something for everybody.
Click To Tweet
No, stop it. If you don't want to do any of that and you just want to donate, please feel free. It's the 7th Annual Spin For A Cure Peloton Ride. It's going to happen in person this 2023. Keep in mind that you can still ride along at home if you want to. That's going to be very exciting, June 11th.
The cure they're looking for is for Alzheimer's. I don't think we actually said that part.
In my head we did. That means I'm forgetting things. I think it's related to the accident. I'm doing so much better, but I still have moments.
Mariana Fernandez posted something.
Do you want me to take this?
Yes, because I didn't understand what was going on with this.
I explained it and you still didn't understand.
You're like, "They did a timed mile." I was like, "Don't they time all their miles?" They time everything. You got your watches and your Stravas.
To be a coach, you have to complete a mile in a certain time. You can't just be like me, slow, and be up there teaching class. You have to be able to do it at a certain speed. I don't know exactly what that speed is. I know I have read that it's a 10-minute mile. I don't know if that's still accurate or got changed, but at one point in time, it was a 10-minute mile. They have to get tested on this on a regular basis. It's like the military.
Who is firing you?
Peloton
That's a Peloton.
That's what I'm telling you. You have to do a certain thing to be an instructor.
I didn't know if it was specific to Peloton or if this is a coach industry standard. I don't know. Remember who you're talking to?
I thought it was obvious.
No, that's why I was so confused.
I didn't understand why it was confusing. At any rate, the instructors went out together. It was Marcel, Matt Wilpers, Andy Speer, and Mariana Fernandez. They all went out together and did two a track and they all did their timed miles together. That's all this was, Tom.
I thought it was obvious that it wasn't obvious. I don't understand.
I'm so sorry. Maybe it's not obvious to other people. In my head, it's a job requirement. You have to be able to do a certain thing before you can be a Peloton tread instructor. You can't just walk up and do it. There are probably a lot of other requirements. This is one.
Thank you for clarifying.
No problem.
I'll try to remember this for next year's timed mile.
No, you won't.
I assure you I will fail. The Michael Jackson Broadway musical MJ has recouped its investment The reason we're telling you this is because it's directed by Ross Rayburn's husband. We thought that was interesting. Broadway plays are super expensive. What's the figure they've given this?
It's a big number.
It's $22.5 million. It takes a lot to recoup that when most Broadway theater seat about 900 people.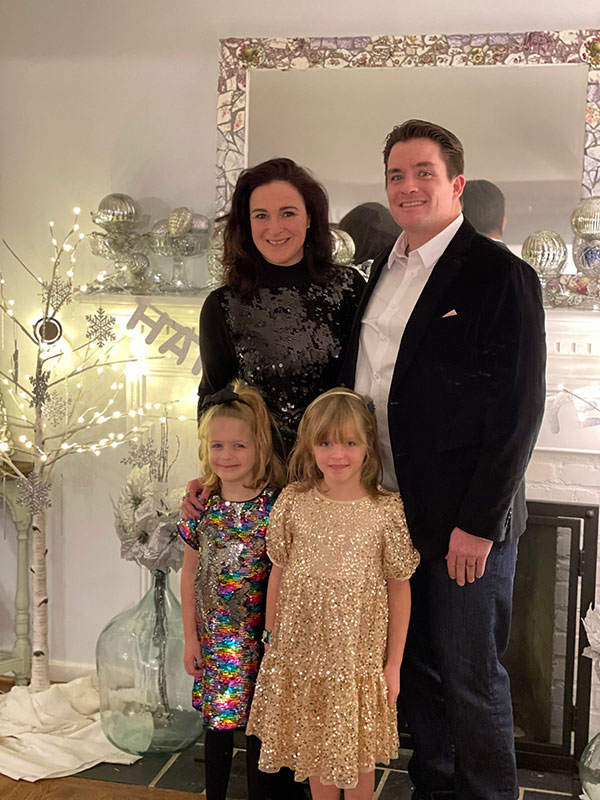 They're so tiny. I don't know if people outside of New York know that, or people who don't go to New York on a regular basis.
I didn't see abroad a Broadway play until I was 40. In St. Louis, we have the Fox Theater, which is very wired into Broadway. They in fact have produced successful Broadway plays like Thoroughly Modern Millie and Legally Blonde. They did that one as well. I say that because we have a very good theater and they bring in the big touring productions. We were the first city in America to get Hamilton, which you don't normally think of St. Louis as being the first to get any of that. Our theater is super nice and does amazing things. It seats like 4,000 people. When I hear New York, I think everything is bigger.
They all got to be bigger there.
I always thought Broadway theaters were super big there like 3,000 to 4,000 people.
We walked in and I was like, "Whoa."
I had seen it the first time I walked in and I was like, "That's how things run for fifteen years." You're putting through 40 people a night.
To put it in perspective, since it opened on February 1st, it has played to 750,000 people.
It's going on tour.
Do we actually get to see it here?
I think it is coming to St Louis in the Fox Theater in the next year's season. It's one of the shows. That's where they start making the real money if they can get these things popular enough to actually tour. They're going to be okay.
Congrats to Ross Rayburn's husband.
Coming up after this, Angelo is going to talk to us about tips for when you're not eating enough. There's a reason I can't give you tips for that.
—
Joining us once again from MetPro, here to answer all of your fitness and nutrition questions, it's Angelo.
Great to see you again. Thanks for having me back. Business as usual.
Yet you still come back time after time.
He values our professionalism.
Never a dull moment.
This is the reverse question of what we typically see from people. Julie Ann would like to know how to deal with not eating enough because she doesn't get all the macros on her plate. She wants to make sure she's doing all the things but she's having trouble eating all the food.
This is actually common in the health and wellness industry with people who have a good, clean, and healthy eating routine. If you're eating typical healthy foods that incorporate a lot of vegetables, in particular, it is very filling. We're talking old traditional standby bodybuilding meals like egg whites and oatmeal, and then at lunch, grilled chicken and broccoli. The reason these foods are used is because they are so satiating and filling for the amount of calories that are being consumed.
If you want to add macros and calories, it is very easy to do so by food substitutions. There are other foods that are equally as healthy, and equally good for your body, but are denser when it comes to calorie content and macronutrients. That's what I'm often doing with clients who are pushing for performance. They'll reach a point where if I can get more calories and energy pushed through them, they're going to add more muscle to their body or maintain more muscle. They're going to recover quicker. They're going to have more energy going into their sport, runs, or whatever they're doing.
That's one of the primary ways I get my clients to have that leg up in the performance arena. They'll reach a point where they can't eat anymore. They're stuffed if they eat brown rice and broccoli. You can only get so much of that. That's where you want to use food substitutions. I'll give you a handful of those. We'll do some for each category. With proteins, you are going to get more calories from red meat, but it's not always the ideal calories because the reason you're getting more calories is there's a higher fat content in red meat.
You're still usually going to be good to go with chicken, chicken breast, and fish. Those are still going. to be your mainstays. As long as you're getting an adequate amount of protein, you don't need to be filling up and pushing more of that. I'm guessing that's not the macro you're missing because to get 30 grams of protein is 3 ounces of fish, and 3.5 ounces of a piece of chicken will get you 35 to 40 grams. It's so easy to get high amounts of protein even from a small piece. That should be a non-issue. From there, don't keep adding a ton of protein. From there, that's where you want to move on to the other macros.
The next thing I'm going to talk about is vegetables. These are the lesser influencers. With the vegetables, move away from the high fiber non-cooked vegetables if you're trying to get more in. Move away from broccoli, cabbage, asparagus, and cauliflower. Those are all so filling. Do a cooked vegetable like cooked squash, zucchini, and green beans. You're going to be able to eat some and it's not going to sit as heavy in your stomach and take so long to break down. That was not a robust list by any means. Lots of vegetables when cooked, especially if they have a higher carb content.
If you're not worried about carbs and you're trying to get more, that's where you can do things like corn, potatoes, and squashes that are denser in carbohydrates. That's all fine. Those aren't bad foods if you're trying to get more carbohydrates. Probably the easiest lowest-hanging fruit is substituting the types of carbohydrates for meal carbs. Instead of doing brown rice, try switching to whole wheat pasta. It's going to be very similar, just moderately higher glycemic load. It is not the villain people make it out to be.
The reason that pasta is villainized is because it is so dense in carbohydrates. Just a small thumbnail full of pasta and you've already gotten 20 to 30 grams of carbs. Have a small bowl of pasta and that will bring your carb intake way up with very little difficulty. Breads are the same way. Use whole-grain bread. They're a little more filling but nothing like brown rice, oatmeal, or sweet potatoes. Those are the ones where you're going to get the least carbs for the most filling.
The simple and by far easiest way to escalate calories is by adding healthy fats. You add a teaspoon or a tablespoon of extra virgin olive oil here or there. Add half an avocado to 1 or 2 of your meals a day. It's an easy and simple way of getting fats that won't sit heavy in your stomach. It'll get you those extra calories, which will all contribute towards recovery, performance, and energy. Hopefully, that will help with squeezing in a few extra calories and getting extra macros on your plates without too much pain.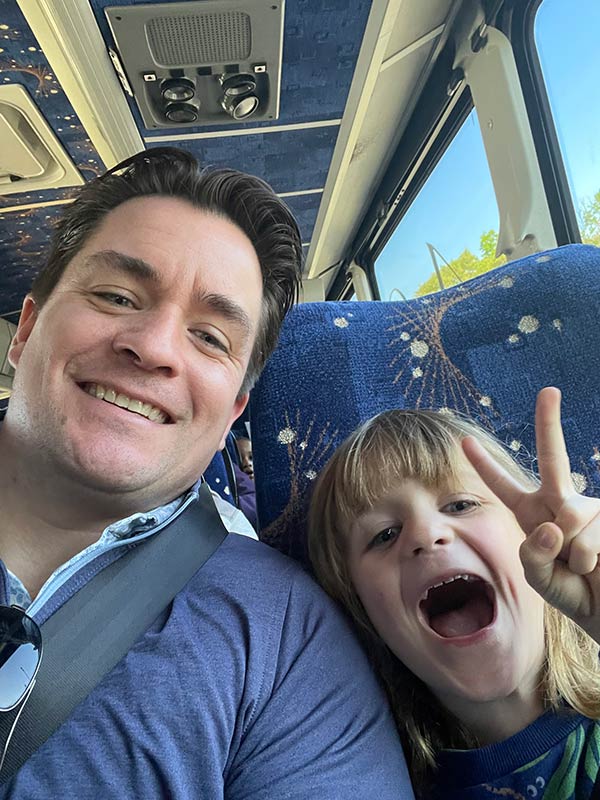 That was a very good list.
Thank you so much for that. If people want that level of detail provided for them personally, where can they find you?
Thank you.
—
There is a new artist series because it's been a week. This time, it features one we've heard of because we're old people, Bruce Springsteen.
I feel like we already talked about that this was coming.
It was not a well-kept secret.
I don't think they were trying to. Once you sign up for classes, because you sign up five weeks ahead of time, it's already out. It's not really a secret.
The official announcement is here. I also thought it was fun that they shared on the Peloton studio's Instagram channel them relaying the news to Jenn Sherman.
First, they relay it to Jess Sims. I thought Jenn Sherman was going to punch both of them in the face, and then she found out it was really her. She was like, "Is it really happening? Don't f*ck with me." I love it.
Congratulations to Bruce Springsteen and to Jenn Sherman.
Ten years she's been waiting for that.
—
PC Magazine is reviewing the Aviron Strong Series rower.
The only reason we were talking about this is because it is a direct competitor to Peloton's rower.
It doesn't look as nice. I'll tell you that. It looks smaller. It doesn't look as long.
The reason that people seem to gravitate toward this one is because it's more based on gaming. If you went down to the pros and cons list, we could run through that. They say that it's very comfortable, nice high seat, adjustable foot carriage, excellent rowing coaching, a 507-pound rider weight limit, and supports multiple media streaming services. However, it has a clunky interface. The speakers could be louder and have a lackluster workout music selection. I say all that to tell you that if this is something you're looking into, maybe someday Peloton will put everything out there that you can use it. Another thing to consider is Peloton probably has plans to add some kind of game to their rower.
With all the gaming people they've been hiring. They've been hiring gaming people left and right so that seems like a good good bet. What is it got to be compared to a Peloton? I don't remember how much the rower cost.
The rower is pretty expensive. I'm going to say it's $3,000.
It's not like you already have a Peloton membership.
I agree with that because you're still going to be paying a membership fee forever. I definitely would agree with that. Actually, if you scroll down it might compare to Peloton in the pricing. Nope. That's interesting as well.
Here we go.
There it is. That's the bike. Why would you compare it to the bike?
Aviron rowing versus the Bike+. They compared it to the Tread, Tonal, and Mirror.
They're putting anything that's going to connect here.
A Hydrow but not a Peloton row.
It makes sense to me.
PC Mag, get your sh*t together.
Maybe they haven't tried one yet.
That's weird too.
—
Peloton got the tracking ads on. Don't they?
They do. We're getting all the Peloton ads, which must be because I'm talking about it. I don't think I've gone to their site. Anyway, we're here to talk about Oura Ring. They now integrate with Peloton.
That came out actually on May 11th. It has been a little while. It's weird because Oura Ring didn't send it out to any of their users. What is up with that?
That's weird. Do you think maybe they're still testing it and people figured it out? This came to us from a listener. It was Courtney Fields.
Thank you for sending it Courtney Fields. All you have to do is go over to the submitted tip and be able to include that. It's super easy to do over on the website. That's what Courtney did. She made it very easy to be able to share.
We're sending her a brand new Chrysler Cordoba, which they don't make anymore. No, we're not. We like new ones, so we can't. We would have sent you a new Chrysler but they don't make Chrysler Cordobas anymore.
That is the only thing stopping us. A lot of people have these Oura Rings. I have been hearing from people all week that are very excited about this new integration. It doesn't like you have to do a lot other than connect the two, and that's it. Everything just pulls in.
—
Andy Speer has debuted the Total Strength Density Training Program.
It says it's a program but the interesting thing is it's being dropped as a collection. If you go to his Stories and you look through them, you'll hear him talk about the difference between a collection and a program. Apparently, this was a choice that he made, or somebody at Peloton made, but he made it sound like he made it. He wanted people to be able to take these classes as a one-off as well, not just in a program setting. If you're not familiar with programs at Peloton, you have to take them in a certain order.
If you don't complete them, they seize your Peloton. They come to your house and they take it from you.
No, they don't. It won't let you progress to the next week if you haven't taken the classes for this week. You can't get to them unless you sign up for the program in a lot of cases. He's saying, "I made it into a collection on purpose because I want you to be able to still take these as one-offs later."
That's a good definition of the distinction.
He wants people to be lifting heavy weights here too. You can use it in any way. You can use it with lighter weights. You just add some more reps, and it becomes a completely different kind of workout. If you want to do it the way he intended it, the idea is to build lean muscle and you need heavy weights for this. I haven't taken any of these classes. I have no idea. I am sure that because he is a good person to teach these classes, he is going nice and slow, and explaining everything. That's what you always want to see when you are lifting heavy weights.
Alex Toussaint had a tease for people.
He sure did. He listed it in his Stories, which is why we have a very shady picture here. He is in the audio booth over at Peloton. He said, "I hear you. Outdoor walks are coming soon. I got you." You can plan on Alex Toussaint having outdoor walks very soon.
—
We have one birthday and it is Christian Vande Velde.
Happy birthday to Christian Vande Velde. I hope that you will be back to do more classes soon because everyone misses you.
His birthday is May 22nd. If you want to reach out and tell him that. He knows it's his birthday. I meant the part you just said.
Also, happy birthday.
Coming up after this, we're going to talk to Carl Holubowich who participated in the third annual Peloton corporate showdown. It's a bunch of people from the financial sector who got together and raised money for the Expect Miracles Foundation, so stick around.
—
Joining us is Carl Holubowich. Carl, how's it going?
I'm doing great. How are you guys doing?
We are good. We are so happy you are here. You landed on our radar because of a cool thing that you had done. You raised money. You guys have an annual Peloton corporate showdown and 2023 was your third year of doing that. Is that accurate?
That's correct. It's the third year. It's through Commonwealth Financial Network. They are a firm that we partner with. We are separate but we work together with them. I sent around a notice saying that they are throwing this event with a bunch of other financial firms. I joined in. I started during the pandemic, so this has been the third one. I'm an avid user of Peloton. I have the bike and tread. I was like, "If it helps raise money, I'm going to help raise money for something I'm doing anyway." I thought it's great to participate.
It's not a small amount you guys raised, $44,000. That's a ton of money. Was that accumulated for all three years?
That was for 2023. I don't know off the top of my head how many participants were there, but they were at least a couple of hundred riders at least. It's great.
It's the financial industry so you are like, "It was just the three of us."
Going backward, you said you have a bike and tread. When did you first become interested in Peloton and decide, "I need to get some of these products?" How did that happen?
My wife is a longtime cyclist, like a spinner. We used to go to the gym. That was her deal. She would go to spin class. I would do weights and cardio. A few years ago for her birthday, getting her the Peloton bike was her birthday present.
That is so cool. Did she ask for one because of the whole dreaded Peloton commercial?
That's why she likes doing spinning classes. She had done it like forever. Not so much since the pandemic and we had two girls, and so getting to a gym class and doing that sorts of things is a little tough. A lot of our neighbors had it and I knew she wanted it so I thought this would be a great present to get for her.
Who do you think uses it more? Is it pretty even? Is it you or her?
She probably uses the bike more than me, although I checked our workout history to see. I have a lot more workouts but that's also because I do stretching and some other programs with Peloton. It's not just the bike. She has more unique rides than I do. I just do it every so often.
You do more of the stacking thing of the classes.
Is she mad that it's her bike, but you are on the show?
You can get a second episode with her on it as well.
Now you sound less financial but more legal. Are you an attorney also?
No, I'm not a legal attorney, but I provide legal advice.
He went straight into the financial mode, "Hang on. I'm not a doctor either. Don't do that."
How did the tread enter the picture? You said you lifted weights. Were you an avid runner before or did you just got hooked and you were like, "I want this?"
I call myself a runner. I think of it as a hobby to keep in shape. I'm not a triathlete nor do any hardcore marathon running or triathlons or anything like that. It's something to keep healthy. I like it a little bit better than the bike. I do a quick 30-minute workout and be sweaty and tired fast. I like it a little better. We had a treadmill that we bought from the previous owner of our house. He had one and said, "Do you want it?"
It's the old, "I don't want to move this thing. For $200, you can have it."
It is a whole bunch of other fitness equipment as well in our basement. I was like, "I will take it off. I will use it." It was a few years ago. For my birthday, I got the Peloton tread to replace the aging treadmill that we had in our basement. We have both gotten our Peloton gifts for our birthdays.
It's very equitable.
You said a couple of years ago so that would have been after the pandemic started. You have the regular tread, not the tread+.
Yeah.
I was curious because there's a fine line of window there where during the pandemic for a very short time you could have gotten the Tread+ and then it was recalled and then became the regular tread. Now there's hardly any out there and I'm hanging onto mine for dear life. The tread is a nice machine especially if you had another treadmill that you used before. You are familiar with how much easier it is to go make your incline increase and the speed increase. I love that about the tread.
I love the lock for the incline and that way I don't have to reach over. Changing the speed is hard enough for me. These are things that once is hard, so I hit the lock. I think it's a great feature where going up to the incline does it automatically. I don't need to touch it.
What's interesting about that is that you can't use that feature on the Tread+ because since it was recalled, they couldn't retrofit it to put that piece of technology in.
They can't push out software updates for it.
They never did because it got recalled. Who knows? Maybe next year it will come out. I am jealous of that because I have it on the bike because I have the Bike+, but I do not have it on the tread. I'm curious if you ever use it to take walks. Maybe you can't say this because you may not be able to say that about working. I don't know if you ever took meetings while you are walking and maybe you let the treadmill do its thing with the different inclines.
I find it hard to walk and chew gum at the same time. That would be tough for me. My wife, she's on calls constantly. Whereas most of the time, I'm video chatting with the clients that I work with. It'd be a little weird if I was sweating or out of breath and trying to pay attention to what they are doing as well as focusing on them being that they are the focus of my attention. It's a little hard for me. It'd be great if I'm listening to something where I don't need to pay so much attention like if I'm listening to a podcast or something like you guys.
If I'm doing something not important like this thing. Thanks for joining us. That's awesome. We have alluded to the fact that you work in the financial industry, but what specifically do you do?
I'm a financial advisor for the firm Armstrong Fleming & Moore in Downtown DC. I've been with them for about 21 years. We are having the firm's 40th anniversary this 2023. It's a milestone for us as a firm, which has been great.
You don't look old enough to have been anywhere for 21 years professionally.
Another reason to exercise. It keeps you healthy. Drink lots of water.
Did you start working there when you were eleven? I don't know. If I trust this firm, they are hiring and using children's labor.
I'm 42. I started as an intern there out of college looking for a summer job. Full-time stay in DC while I was in college so I could pay rent and go out and buy food. Half of where I am is because of luck and I stumbled into a great firm. I haven't left because it's been such a great experience.
It's so rare for anyone to stay at one job for that amount of time but especially their first job. That's like marrying your high school sweetheart.
That's special. That's cool and neat. I'm also curious about the people you work with since you guys did this to raise money and you were working with other firms. Are there a lot of other Peloton users at your firm?
I think just 1 or 2. We do have a couple of runners in our firm. We did the DC half marathon relay. I don't know if they are active Peloton users. I know one. I'm friends with her on Peloton. I connect with her. She's had her second baby so I don't know if she's back up on the bike yet or not.
She might be otherwise preoccupied with taking care of a child. That will do it. It's hard to find time to work out with the little ones running around or not even running yet. That's hard. Whenever you guys have your challenge, tell us how it works. Is it based on minutes? How does it all come together?
They pretty much take care of it. You have a list of classes you can choose from at specific times, like joining a class at 7:30 AM or evening. Every company has its own specific hashtag, and then they track who shows up and track your output. On our end, it's pretty easy. We just have to show up and do what we normally do on the bike or tread, and do our work on. It gives you a little extra motivation. I'm going to turn that resistance knob a little bit to the right to make sure I boost my output a little bit more.
The metrics are like if your output is higher, you do better, and more money gets in after that.
When you are raising the money, are people raising it based on how many miles you do or what your output is per class? Tell us how that works or do you remember?
It was some combination of the number of participants. The company that had the most riders on their team got some credits. Exactly how the money was raised, I didn't get into the details too much. I'm here to ride and do it to the best of my abilities.
You were like, "I showed up. That was my contribution." That's fair.
That's how I do this show. It's the same philosophy I have. Have you been athletic or in fitness your whole life? Were you doing sports in school?
Pretty much my whole life. I think it was after my sophomore year playing football that I realized that everybody is starting to get bigger and stronger. I was getting pushed around. I thought, "I need to hit the weight room." I can't get by through physical talent anymore. Plus, I stopped growing taller after sophomore year so I knew I had to get a little bit stronger, maybe put some muscle to play football or something like that. I constantly go to the gym ever since then for no reason other than to stay healthy and keep in shape as much as I can.
Do you have any Peloton instructors that resonate with you, especially if you come from a sports background? I'm always curious about that.
For running, I like Matt Wilpers. I love the fact that he's posting pretty much stretches that are like, "If you are a runner, you don't like stretching and you are probably not good at it." That fits me to a T so I must be your runner. I always like Adrian Williams's rides. Those are always fun, also DJ John Michael's run.
DJ John Michael brings a whole new level of interesting energy. I love it so much.
Those probably are my two favorites. I'm constantly trying new. If I haven't done their ride, I filter 30 minutes, "Who I'm going to work with," and try them out and see what it is. The one thing I will avoid is some of the stretchings from the female instructors where they may get into positions where I'm like, "I can't even get there."
You don't like to stretch with Hannah Corbin is what you are saying?
You can probably help out but I don't think I'm that advanced yet or get there yet.
Is your wife like, "No, absolutely not. You go back to stretching with Adrian Williams. That's enough for you. It's not what we bought this."
Adrian is pretty flexible too. I give him credit. He can bend and I know bender. On a stretching level, I'm more like Matt Wilpers. I can almost reach my toes.
He also came from the financial industry.
I did not know that.
He was a CPA back in the day before he switched to being a coach. Isn't that fascinating? He posted Happy Tax Day from a former tax accountant.
It was a picture of him back when he was.
It was cute. He looked like he was twelve years old because he was so young and he has a baby face. He always looks young. That's why they call him the baby face assassin. Do you ever take Power Zone classes over on the bike? I know you said you drop in and out of the bike. I don't know if you have any of those.
I have done them. I find the Power Zones are the hardest for me. I like the intervals and the HIIT. That thing resonates with me. I find the Power Zone tough for me sometimes. If I see a class like, "Do I want to do that?" I'm like, "No, let's do something else." I will do a hard run for a long time but on the bike, it's not my thing. It's the one thing I can't get to.
That's okay. Everybody has different things. The coolest part about Peloton is that it can meet you in so many different places. It doesn't matter where you are fitness-wise or what you enjoy. There's something for everybody.
I think there's too much.
It is a lot. Especially, we have been watching Peloton since back in the big day when it was just the bike. They used to call their classes that were strength classes and things like that Beyond The Bike. That was before they even had an app. It was a very different world back then. It's fascinating. To that point, you said you had a lot of other equipment in your gym. Do you use Peloton for any strength training or anything like that or off the tread, do you do your own thing?
I usually do my own thing. I use the fit by the app. It's great because you plug in whatever equipment you have and it throws out a program for you, which I find great. I get into the route where I do the same thing over and over again and it gets repetitive. It's great that they mix up. I will throw in a core strength program every couple of days to try and keep the belly in check.
Do you have any advice for people that are maybe just getting a Peloton?
Try new things and be open. Even if it looks hard, they are not going to kill you if you have to dial back the resistance or slow down. Give it a try and see what you like. The only way you are going to find what may work for you is to try new things.
Have you ever taken classes with Becs Gentry? If you like Matt Wilpers, I could see you liking Becs.
I have taken a couple of her running classes. She scares me. Her threshold for running pace, I know I have to dial it back. At least, Matt Wilpers, I could probably get on the lower range. Becs, I'm scared like, "We are going to go to a nice easy, medium pace, 8 miles per hour." I'm like, "No."
It's hilarious when she's like, "We are going to start in a jog anything 8 miles or below." I'm like, "Becs, my sprint isn't even 8 miles. We are on very different levels, my friend."
You get a feel for the instructors. I also like to look at what the class plan is that they might have added so you'd see exactly what they are going to do. I can mentally prepare myself like, "There's a 6% in incline hill coming up." I'm like, "I need to maybe dial back and save a little energy." I zoomed out really fast and then we are moving on to a different session. I'm like, "On my expense," and plan for that. After a while, you know who does what a little bit and who pushes a little harder than others.
I have to say it's pretty funny that the financial planner person is the one checking the class plan. That tracks. It does. That's great. I love it.
You don't want somebody like Tom just winging it out here.
What is your leaderboard name?
It's SweatyCarl. I think that's self-explanatory. I did discover using a headband helps a lot. By the end of any workout, it's drenched. At least it keeps my hair out of my eye and I'm not getting sweat in my eye and I have to stop or do something, so it's great.
It always amazes me that those female instructors in particular use hairspray and then go run. I'm like, "How are you doing that?" Then they are getting the sweat.
They got all the special designs in a lab from NASA.
Susie Chan was running and she was like, "I purposely did not use hairspray because the other day, I did and it got in my eyes and it stung. All of you guys were blurry for the whole class." I was like, "That sounds terrible."
I'm feeling a little left out talking about hair.
I'm sorry Tom. We will get you some eye makeup for your next run.
Carl, thank you so much for taking time out of your day to join us. I'm sure you are very busy given what you do. Before we let you go, let everybody know where they can find you if you would like to be found.
I'm on Twitter, @CarlHolubowich. I'm more active on LinkedIn. You can search for me, Carl Holubowich. I think there's probably only one of me on LinkedIn. It's easier to find. As long you can spell my name correctly, you will probably find me.
That's awesome. Thank you again.
Thank you so much for joining us. We greatly appreciate it.
Thank you for having me, guys. This was great.
It was a lot of fun.
—
I guess that brings this episode to a close. Until next time, where can people find you?
People can find me on Facebook at Facebook.com/crystaldokeefe. They can find me on Instagram, Twitter, and the Peloton leaderboard @ClipOutCrystal.
You can find me on Twitter @RogerQBert or on Facebook at Facebook.com/tomokeefe. You can find the show online on Facebook.com/TheClipOut. While you're there, like the page and join the group. Don't forget our Patreon at Patreon.com/TheClipOut. That's it for this one. Thanks for tuning in. Until next time, keep pedaling and running and rowing.
Important Links
Love the show? Subscribe, rate, review, and share! https://theclipout.com/