Why is the Peloton Boutique Always Out of Stock?
Why is the Peloton Boutique Always Out of Stock?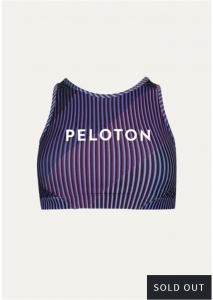 If I had a dollar for every time someone asked "Why is the Peloton Boutique always out of stock?", I would be able to buy EVEN more stuff at the boutique!
Supply Chain
The first reason the Peloton Boutique is often out of stock is Covid!  That's right – just like everything else this year, Covid has affected Peloton apparel.  Keep in mind, that orders for the clothes are purchased months in advance – not a week before.  Then add in that, due to Covid, there has been a ginormous amount of people added to the pool of purchasers!  So, 6 months ago, when Peloton was planning for the latest clothing drop, they were basing it off PRE-Covid membership numbers!  Making matters worse, almost all vendor supply chains were messed up back in the spring… combine all those factors and you end up with really high demand and really low supply.
Demand
I know what you are thinking – how high could the demand REALLY be?  I mean, yes everyone wants the clothes, but how fast are the sales going out the door?  Turns out – phenomenally fast!   Check out these images!  And, no need to judge how many orders there are from these two people!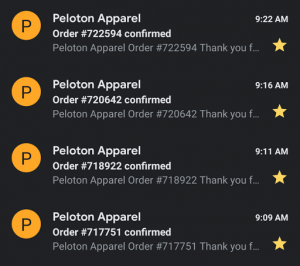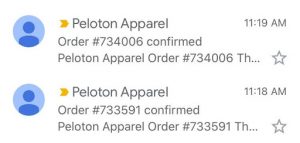 See how the numbers go up each time?  Starting from 9:09am to 9:11am, there's an increase in order numbers by 1,171 – that's 585 orders PER MINUTE!
Between 9:11 and 9:16, we see an increase of 1,720 overall or 344 orders per minute. Then between 9:16 to 9:22 its 1,952 orders overall, or 325 per minute.
In the second screenshot, which is an hour later (that is Eastern time, the first was Central time) – there is an increase of 415 orders in ONE MINUTE.
That is a LOT of sales. My mind cannot even comprehend how fast the boutique is selling items.  I wanted to share this because I think it really helps to understand what Peloton is dealing with.  The demand is much higher than I dreamed.  How about you?  Surprised or what you expected?
Peloton Boutique Will Catch Up
If I'm on track at all about why the Boutique has been out of stock so often this year, then that also means that they will catch up.  I would say that it's reasonable they will catch up in the next 6 months.  They now have a better idea of what the growth curve will be during Covid.  Even if they continue to be conservative on their offering options, we should expect to see items in stock for a day or two instead of mere minutes. That being said, Peloton seems to prefer their product lines to sell out. So you're still gonna want to put a little hustle in your bustle whenever a new line drops. The best way to know when their getting ready to launch is to follow me on Instagram!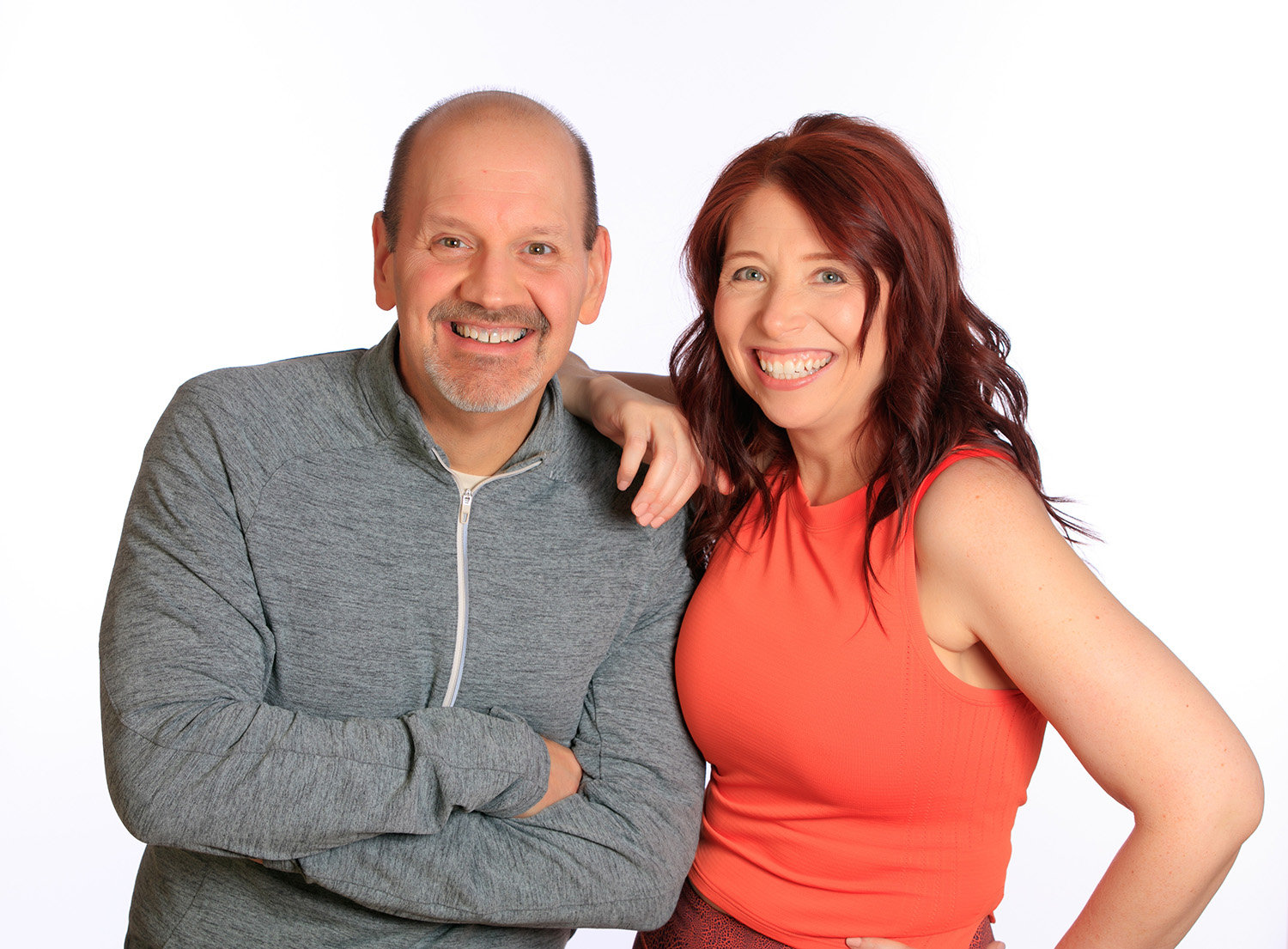 Subscribe
Keep up with all the Peloton news!