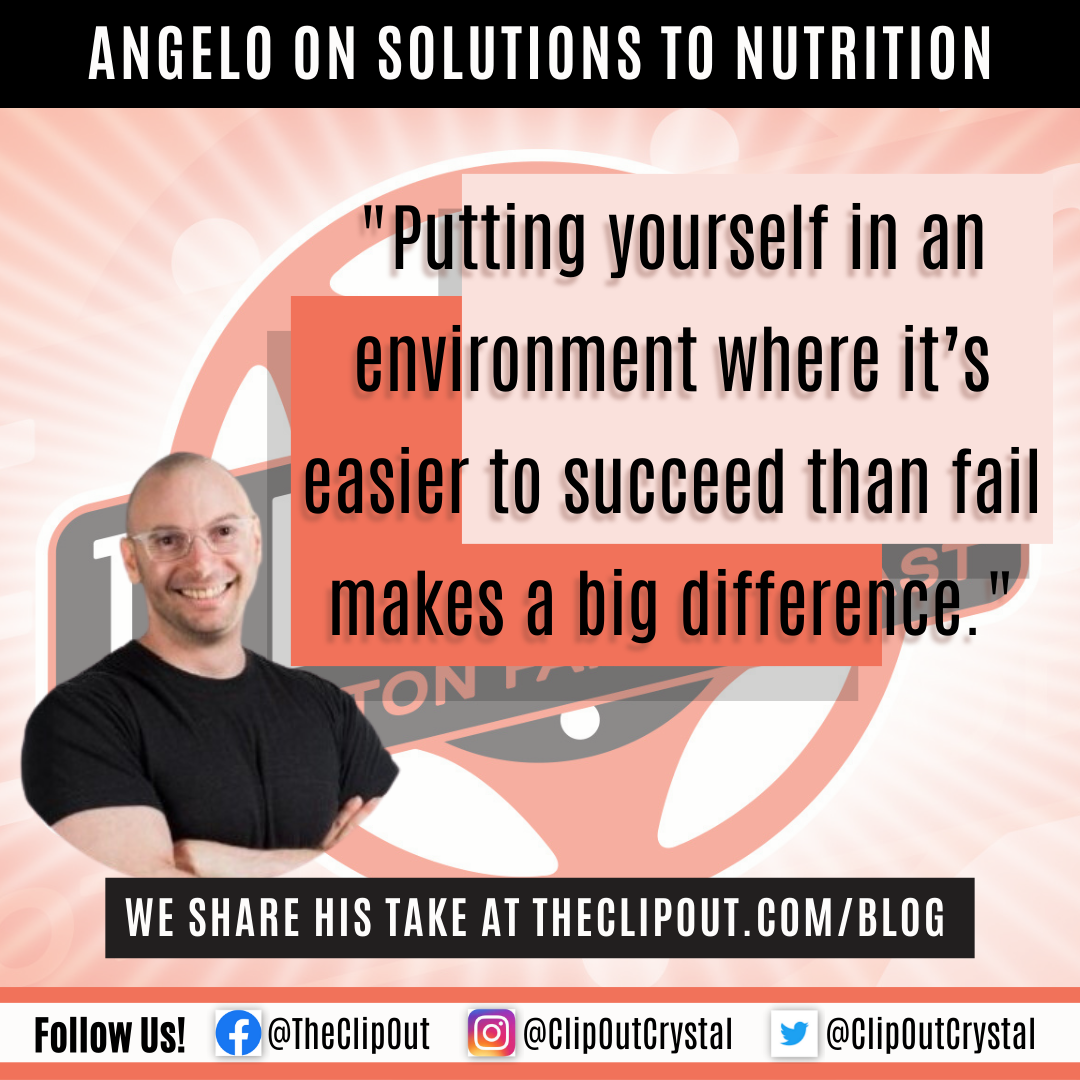 Tips from MetPro's Angelo Poli to Overcome Temptations and Embrace a Healthy Lifestyle
This week from the Clipout, Angelo from MetPro discusses simple ways of how and what you can do to better your nutritional health and eating habits. Bonus: you can prevent the temptation of unhealthy, bright-colored snacks that are just inches away from your grasp.  
For some, there's a struggle with eating the already prepared meals, despite them being in front of us. There are just so many things that go on in our life that a quick snack to grab and go seems so much easier, right? Wrong! 
As Angelo states, "Putting yourself in an environment where it's easier to succeed than fail makes a big difference."  All it takes is the right support and the right mindset, and you can get yourself on the right path to a successful and healthy lifestyle! 
At MetPro, they work to provide a variety of meal solutions for 72 hours worth of healthy diets to proportions into snacks, lunches, and meals that are adapted to you, for your needs, even if you eat the same meal every day, just like Tom O'Keefe. 
"There are these bars that are high calorie that are delicious. They're healthy, but they're not what I wanted. When I keep them in my fridge, I tend to grab them because they are so easy. Do you know what the solution was? I get them out of the house. You stop having them if you don't have them," Angelo claims. "The fact that you're asking the question is an indication that you recognize the value of meal prepping━Your battleground is between 10:00 AM and call it 4:00 PM. Prep those meals. Stay committed to eating them, and prepare them in totality in advance."
Of course, finding your own ability to restrain yourself is what builds your strength as a person, but if you want a professional to assist you on your journey to success, you can reach out to Angelo and other coaches at the official MetPro site, MetPro.co/tco, where they can help you with concierge nutrition, fitness & lifestyle coaching to customize healthy strategies for you.
---

See something in the Peloton Universe that you think we should know? Visit theclipout.com and click on Submit a Tip!
Tune in to The Clip Out every Friday to hear Tom and Crystal's take on this and other hot Pelotopics. We're available on Apple Podcasts, Spotify, Google Podcasts, iHeart, TuneIn. Be sure and follow us so you never miss an episode. You can also find the show online on Facebook.com/TheClipOut. While you're there, like the page and join the group. Lastly, find us on our YouTube channel, YouTube.com/TheClipOut, where you can watch all of our shows.