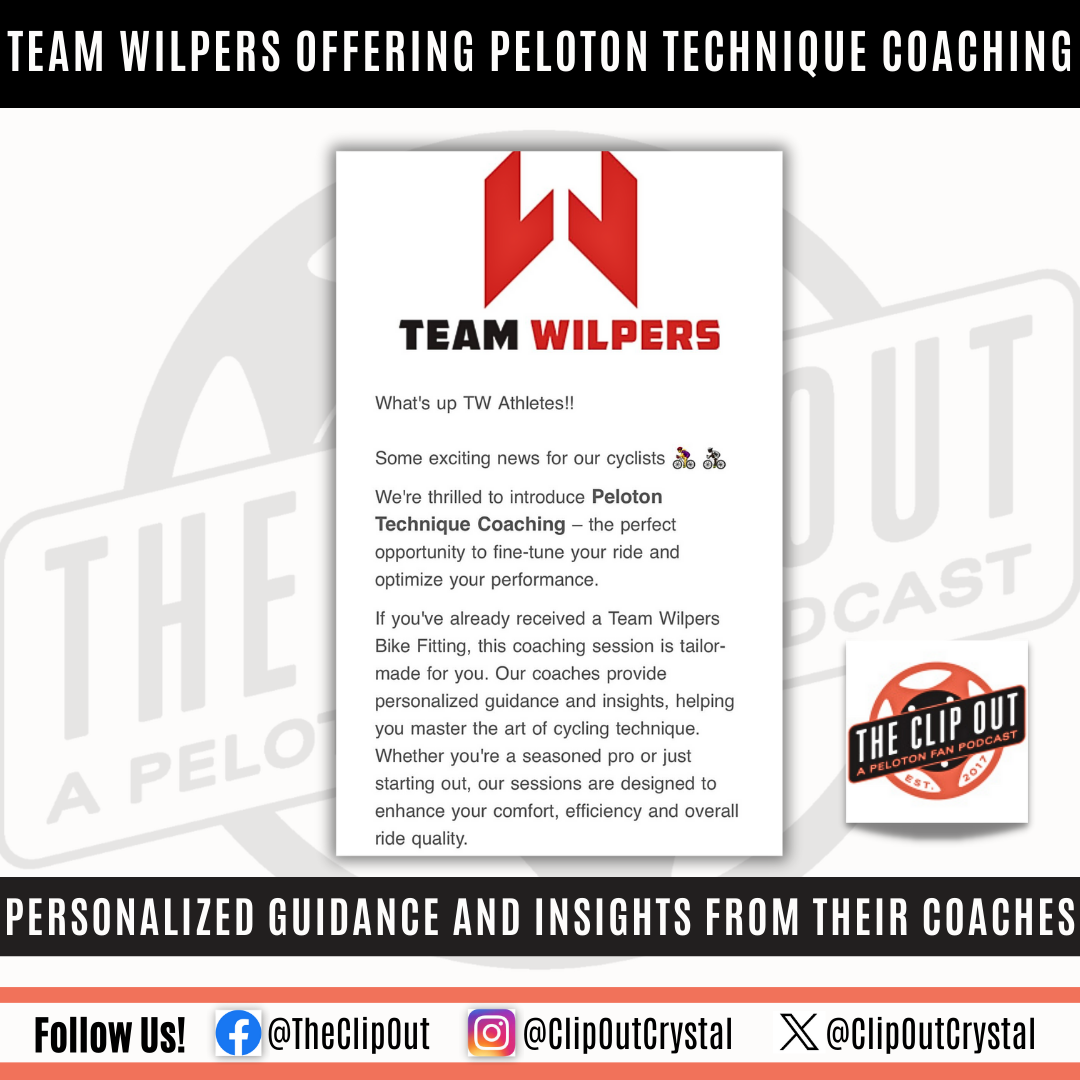 Team Wilpers Now Offering Peloton Technique Coaching
Earlier today, Team Wilpers announced via email to customers that it is now offering Peloton Technique coaching.  TCO knows the popularity of the Team Wilpers Bike Fitting, with Peloton Members consistently noting how even minor adjustments have often resulted in major changes in performance, output, and, in some cases, pain levels.  With such glowing reviews from the Bike Fitting services, we were naturally intrigued by this new offering.  So, we decided to take a little internet stroll over to the TW website to take a peek at this new service.
The Details
According to the Team Wilpers website, Peloton Technique Coaching is a personalized, one-on-one coaching program designed to help riders improve their cycling performance and reach their goals. Sessions, which run 45-minutes in length and will cost $149.99, are conducted online by trained professional coaches who specialize in cycling and biomechanics.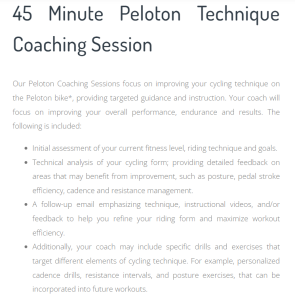 The Team Wilpers coaches work with individuals to assess strengths and weaknesses and provide specific guidance on technique and how you can improve. From there, they create training plans tailored to your individual needs and provide ongoing feedback to help you continue refining your technique over time.  These virtual sessions can be conducted on a Peloton Bike, any indoor connected fitness bike, or any road bike set up on a trainer.
Team Wilpers, a Brief History
Helmed by Peloton instructor Matt Wilpers, Team Wilpers offers a variety of services designed to help their customers improve their fitness, performance, and overall well being. Services include Peloton Bike fittings, movement assessments, one-on-one strength training, coaching assessments and, now, Peloton Technique coaching.
How to Book
TCO listeners have long raved about their experience with Team Wilpers Bike Fittings and Peloton Members are well-aware of Matt Wilpers' attention to detail.  With that in mind, we have no doubt that people will benefit from this new service. Interested in giving Peloton Technique coaching a try?  You can start the process here.  And, if you do schedule one, come back and tell us how it went!!